BREAKING NEWS: Auburn to get Tannon & Taylon Snow
BREAKING NEWS: Auburn to get Tannon & Taylon Snow
UPDATED FRIDAY PM:​It's been a circuitous path, but it looks like Clint Myers and the Snow sisters will be together at last.This week, Tannon and Taylon Sno
Jun 24, 2016
by Sarah Hoffman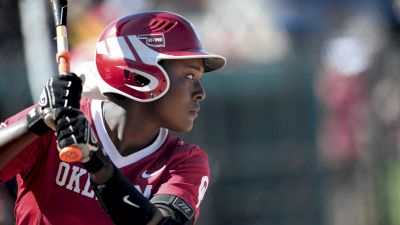 UPDATED FRIDAY PM:

It's been a circuitous path, but it looks like Clint Myers and the Snow sisters will be together at last.

This week, Tannon and Taylon Snow announced that both would be attending Auburn University in the future--immediately for Tannon, who will transfer from the University of Washington where she just completed her freshman year and start at her new school in August, and in the fall of next year for 2017 grad Taylon, who had verbally committed to Washington, will instead join her sister on the SEC school's campus in a little over a year.

Both are accomplished players--each has been a FloSports 1st Team All-American and a Hot 100 honoree (2015 for Tannon, 2017 for Taylon)--so this is huge news for Auburn, which may have come up a game short in its quest for a National Title, but is already very excited to learn about its two newest recruits.

"We can't believe the number of media requests we've gotten in the last few days," laughs the athletes' father, Craig, who spoke with FloSoftball Friday night. "Once Taylon put the word out through social media she'd be going to Auburn, the response from the state of Alabama has been crazy."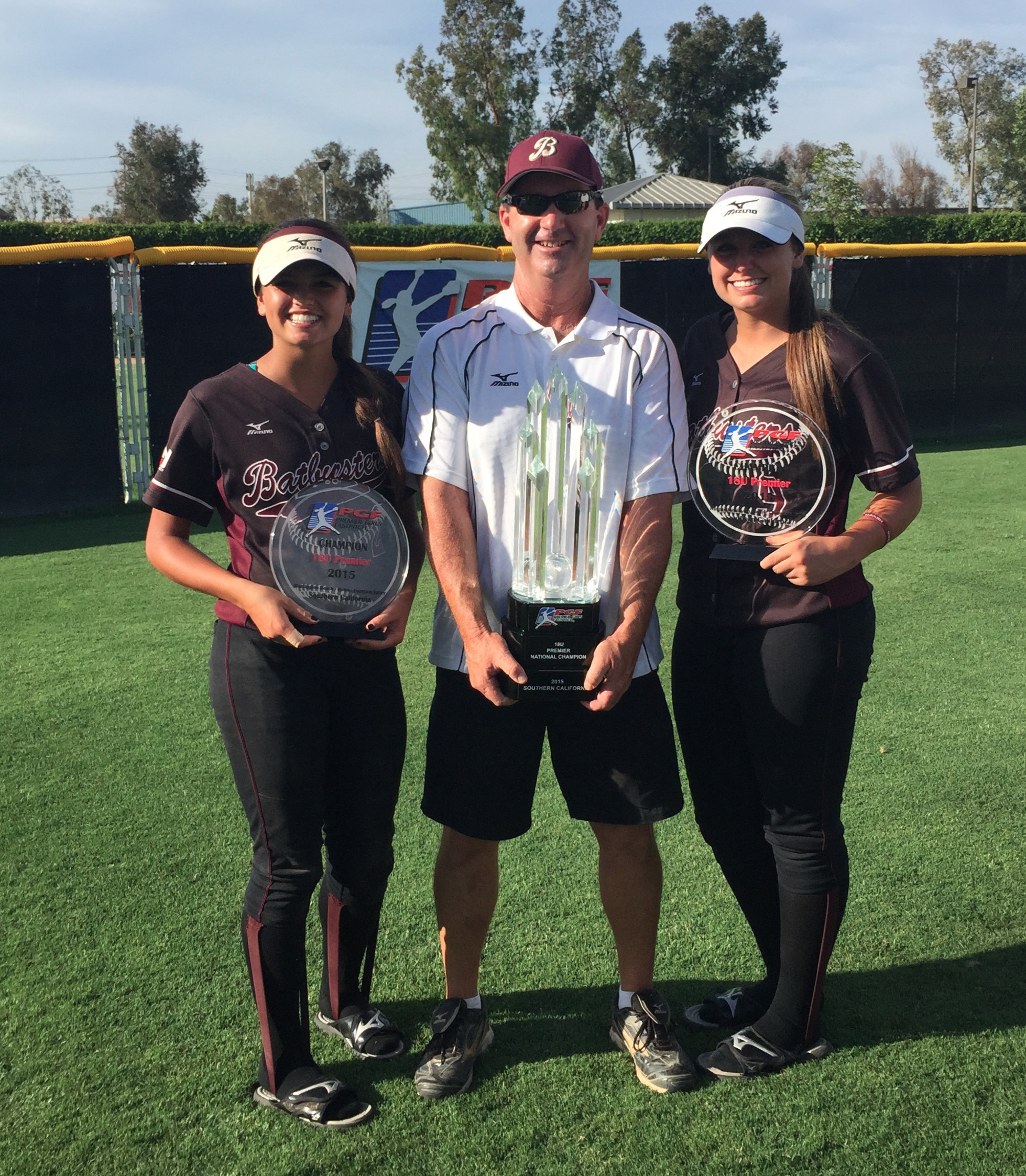 Adds the younger sibling, "After posting on my Tweeter and Instagram, I had 200 new followers. On one, a guy responded, 'We're so proud and honored to have you as part of the Auburn family.'"

The athlete, their father and mother, Trista, traveled to Auburn on Monday and returned Thursday night back to their Southern California home. Tannon is with her family and keeping a low profile, trying not to make the transfer a big deal.

"She just didn't feel it was a good fit," explains her father of the decision to leave Washington. "She wasn't comfortable in Seattle and had a nice meeting with Coach (Heather) Tarr at the end of the season to say she wouldn't come back."

"Coach Tarr and the staff was gracious and supportive; they gave her a release and if we see her on the field we'll give each other a warm hello."

Pictured: Taylon, Coach Mike Stith, and Tannon after the Batbusters won one of two PGF 18U National Championships.

Tannon has been officially accepted into her new school which was chosen because of the familiarity with the Myers family going back years.

"Coach Myers and his sons (Corey and Casey) started recruiting Tannon when she was in the eighth grade," Craig remembers. "Part of the reason we've always been fond of them is they are similar in style to the girls' club coach, Mike Stith (of the OC Batbusters), so there's a comfortability factor there."

Taylon remembers being impressed with the then-ASU coaches at their on-campus camps.

"Even at the ASU camps they were constantly teaching you how to be the type of players they want to see play on the field. It's crazy to see what they've done with the program in three years and to finish as the World Series runner-up this season. They're special coaches who hold a place in my heart and my sister's too."

Taylon says the visit to Auburn sealed their desire to join up with the coach both once intended to play for.

"Tannon and I feel in love with the area this week," she continues. "It is a college town, not too much going and everyone was so nice and laid back. I've always been in love with the South and the country feel. It feels so different from California, but we're excited to be going there."

Did the players consider following Myers to Auburn when he first accepted the job?

"We thought about it," Taylon remembers, "but at the time how far away it is was a big factor. But Tannon and I have learned now that a flight's a flight, be it an hour or two hours; it's not that big of a difference. Now, that isn't as big of a deal to us."

Four years ago, when Tannon Snow was a freshman infielder at Chino Hills (California) High, she committed to Clint Myers as the then-Arizona State Sun Devil coach had won two WCWS titles in the previous five years (2008, 2011).

However, not long after Tannon had committed to Myers, he took the job at Auburn and within three seasons had the Tigers a game away from its own National Championship.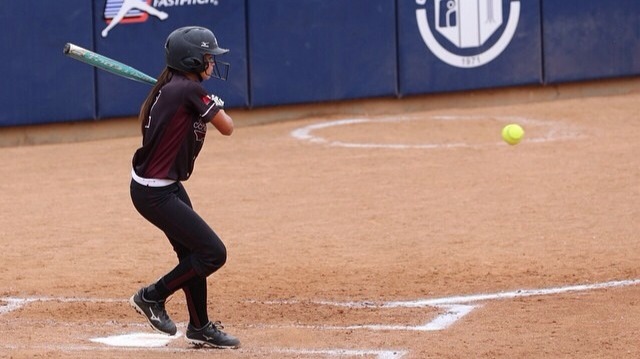 During that time, Tannon would go on to emerge as one of the top young players in the country, setting California state records with 60 career home runs and 212 RBI. The third baseman set CIF-Southern Section records with 28 home runs and 89 RBI in 32 games and batted .501 as a senior.

Pictured: Taylon Snow at PGF Nationals.

Amazingly, she very likely would have had more home runs if not hobbled by injuries.

Tannon missed much of her sophomore year after being cleated, spraining her ankle and Achille's tendon. She wasn't at full strength as a junior after spraining her other ankle. When she was finally at 100 percent her senior year, she exploded on offense hitting 28 home runs.

She was a catalyst for the OC Batbusters winning the last two titles at PGF Nationals and was so impressive finishing out her prep career she was selected as one of 10 players for the inaugural Louisville Slugger Hit Club.

This spring, Tannon started 43 of 50 games for Washington and showed flashes of the talent that had her highly coveted: she hit a home run in the opening game against Texas Tech in February and went 6-for-8 in the series against Oregon State in March.

Taylon has followed in her sister's footsteps as a major D1 talent and had an explosive freshman campaign when she set the all-time CIF-Southern Section record with 72 hits in a season. She was the baby on the OC Batbuster team that won the first National Championship in 2014 and playing alongside future World Series Finals players like infielder Sydney Romero of Oklahoma and pitcher Kaylee Carson of Auburn, Taylon more than held her own as she hit a key RBI double in the title game.

She has continued to improve on the field, winning another Batbuster crown at PGF Nationals last summer, earning 1st Team FloSoftball All-American honors as a sophomore and junior year--this season--and in May being named as the No. 1 prospect on the FloSoftball 2017 Hot 100 list.

Certainly able to blaze her own path to whatever school she would choose, Taylon admits that she's very close to Tannon and it's always been a dream of hers to play alongside her older sister. She'll get that chance at Auburn for two years, in the 2018 and '19 seasons.

Taylon admits, "We've always wanted to play together, but if I was at Auburn and didn't like it she would want me to go out and make my own path. Auburn just is the place for me now: there's the Myers family there, I'll get to play with Tannon, I love the college town and the people there are crazy about softball and the Tigers!"

All-American status, record-setting accomplishments and lofty expectations aside, both players know nothing will be handed to them once each sets foot on Jane B. Moore Field, the Tigers' home turf.

"I told Tannon this week, 'You're going to have to work your tail off now with this new opportunity, nothing's going to come easy,'" Craig Snow said, "and I loved her answer. Tannon answered, 'That's when I perform my best.'"
***
FROM EARLIER FRIDAY:
FloSoftball's 2017 Hot 100 #1 Player, Taylon Snow, has committed to Auburn University.
FloSoftball learned the information Friday, June 24th from Snow's Twitter account. Snow was originally committed to the Washington Huskies where she was planning to play on the team with her sister, Tannon Snow.
More details to come.
[tweet url="https://twitter.com/taylonsnoww/status/746140489364082688" hide_media="0" hide_thread="1"]
Related: