Create a free account to unlock this article!
Get Started
Already a subscriber? Log In
Gary Haning, head coach of the OC Batbusters, recalls watching the Orange Lionettes play the Stratford Brakettes, who were the New York Yankees of the softball world in those days, at women's nationals in 1972 in Tucson.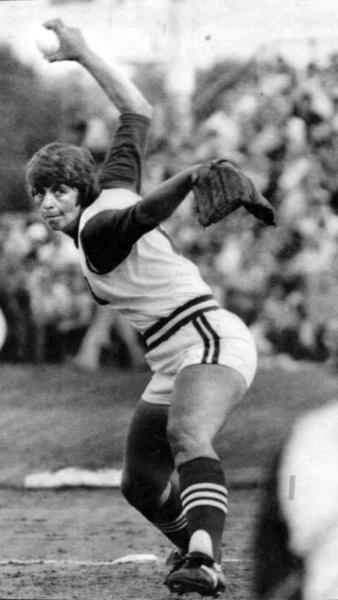 "All the greats were there," Haning said. "I was just amazed. I was amazed women could play like that. The first time I saw Nancy Welborn (of the Lionettes) pitch, I just about fell off my chair... amazing. And (Joan) Joyce (of the Brakettes) was amazing. All the players at the time, Carol Spanks (of the Lionettes), were amazing. I mean, Carol Spanks swung a wooden bat that I would guess was 32-35 ounces. She never swung at a first pitch. She hit lead off, and took two strikes almost every at-bat, and she was still the best player I have ever seen. Amazing hitter. I could not believe that women could play like that."
Haning played Little League, Babe Ruth and American Legion baseball before finding his true calling as a coach. He helped build the OC Batbusters into one of the most prominent softball organizations in the nation with more than 30 national titles.
"I was a pitcher/wannabe shortstop," Haning said. "I loved shortstop. I would have given anything to be a shortstop, but I had two problems. I was scared (blankless) of the ball and, secondly, I was slower than molasses."
Family friend Terry Albertson asked Haning to help her out with her team, the Norco Mavericks, a Double-A traveling team made up of 16- to 17-year-old girls. He then went on to coach the Fullerton Arrows women's team.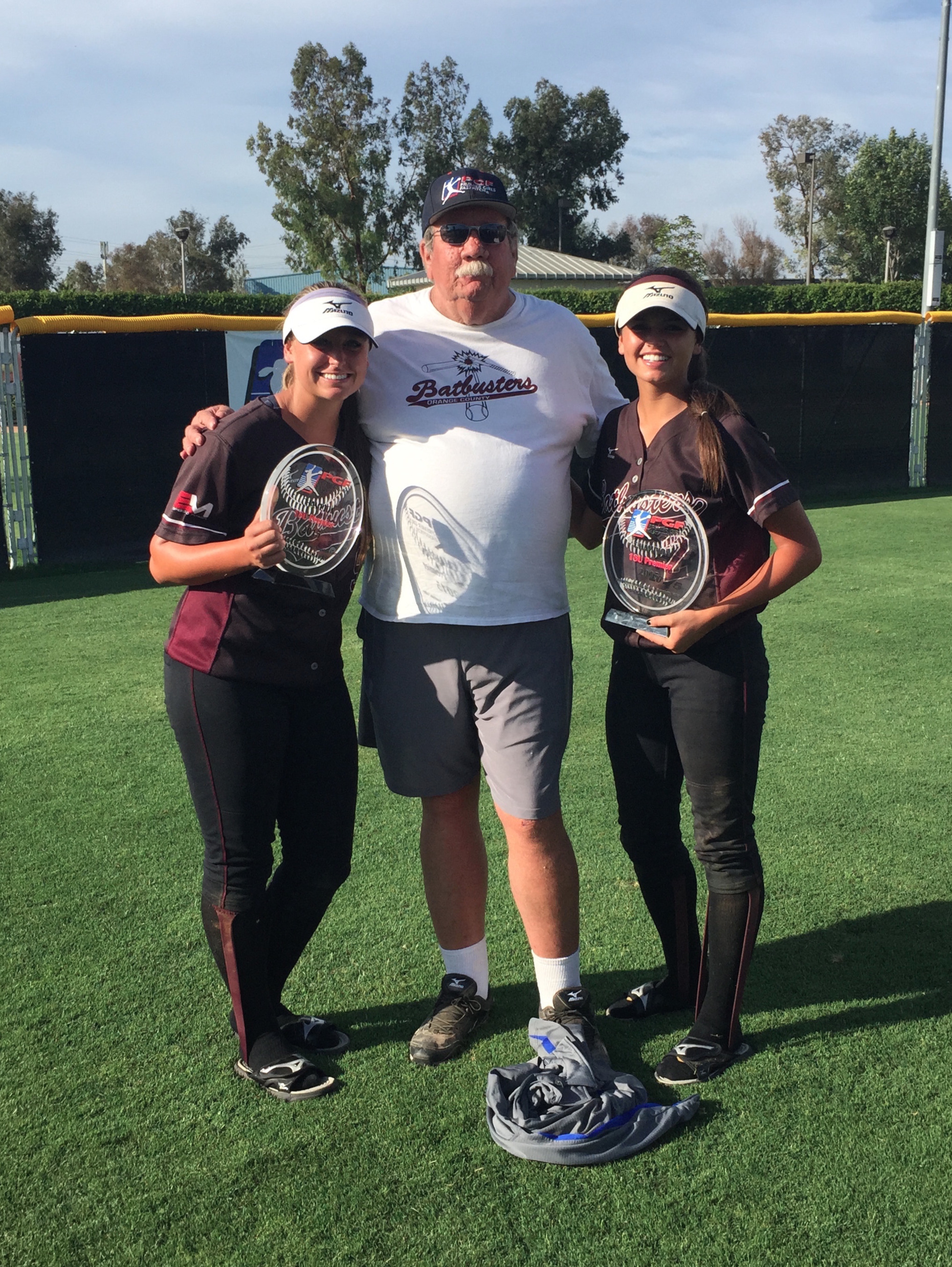 Haning also helped players get into major colleges including Karen Owens, who made it into UCLA. Her dad, Bill Owens, was a friend of Haning's and a renowned pitching coach in the area. Owens helped out with Joe Grubbs, who started the OC Batbusters, an American Girls Softball Association team out of Westminster, California, in 1979. Haning said it was Grubbs and "a guy named 'Curly something.'" Haning saw the OC Batbusters reach the state finals in 1982. In those days, only the state champion went to ASA nationals.
"I helped his (Owens') daughter get into UCLA, so he and I were friends and he was also friends with Joe Grubbs," Haning said. "He felt the Batbusters were very talented, but undisciplined. Joe was the nicest guy in the world, but he was pretty loosey-goosey and easy going. Bill felt I could help the team become better because my beliefs about coaching were more structured, more fundamental--that kind of thing."
In Haning's first year with the 18-and-under Batbusters, the team won the state title and tied for fifth at nationals in 1983. After a string of top-five finishes at nationals, Grubbs and Haning split up. Haning took over as head coach in 1986.
Haning said there were many great coaches involved with the organization over the years, including Jim Dolan and Bob Wenk, who led the Batbusters to national titles in their age groups and then went on to form Case Batbusters. Doug Myers led the Batbusters' 16-and-under teams to a number of national titles.
"There's a lot of people that have contributed to the name other than me," Haning said. "In '85, they (Dolan and Wenk) had a 12-and-under team called, I believe, the Sidewinders and they asked to become Batbusters. They actually won the first national championship a Batbuster team had ever won that year (1985) with their 12-and-under team. They were a powerhouse. That team was so good. They won three or four times. Yeah, they were very good."

Becoming Champions
The Batbusters continued their strong run at nationals before breaking through in 1992 with a team that featured the Berg twins, Laura and Randi, to win their first national title in the 18-and-under division. Laura went on to become a four-time All-American at Fresno State and one of only four women to win four Olympic medals in softball. The team also featured future UCLA stars Nicole Reis (then Odom) and Leah Poulson; future Arizona slugger Leah Braatz; Andrea Doty, who was on three national championship teams at Arizona; and Gillian Box, who was an All-American Olympic catcher.
"(Carrie) Dolan pitched the championship game against the Choppers, who weren't called the Choppers then," Haning said. "It was still Gary Fausset's team, but I cannot remember what they were called. There was a lot of recruiting, and (softball) was supposed to be in the Olympics in Barcelona in '92, but it wasn't. After saying it was going to be in, they kicked it out. There was a lot of interest and then with the Olympic possibility and scholarships--I mean, nothing like now--but scholarships were starting to get to be a big deal. The kids couldn't take visits prior to their senior year then. The recruiting was much, much different. Softball was beginning to be on a much more national stage."
The Batbusters were runner-ups in 1993 and captured the 18A ASA national title in 1994. Haning remembers Ron Radigonda, the current executive director of the International Softball Federation, handing him the championship trophy.
"He (Radigonda) was a Sacramento Parks and Rec director at the time," Haning said.
Jennie Finch, a two-time Olympic medalist and WCWS champion at Arizona, and Toni Mascarenas, another future Arizona standout, led the Batbusters to a national title in 1997 and a runner-up finish in 1998.
To be a Batbuster means you're ready to play with the best. You're ready to step your game up and compete every pitch. There are no pitches off. My time as a Batbuster was some of the best years of my life. The friendships and sisterhoods I made will last me a lifetime. Getting to compete on the field with some of the best women athletes is one of the best experiences I've ever had. The expectations Gary Haning had for us seemed unattainable. But little did we know, he was pulling things out of us we never knew we had. That is what this organization does for anyone with that jersey on. - Toni Mascarenas
Mascarenas has become one of the top coaches in the Batbusters organization. She led the her Batbusters team to a PGF 12U national championship in 2015.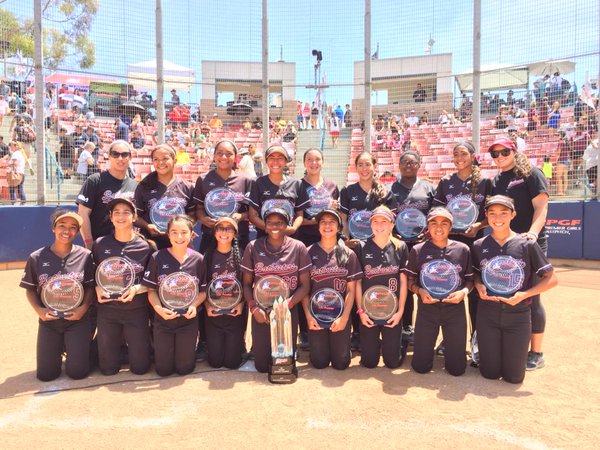 "Now, being a coach for the Batbusters, I am starting to understand why my coaches did this for so long," Mascarenas said. "Seeing these young women start not knowing how good they really are to becoming D1 college prospects makes the process worth it. I do this for them. This game will always be a learning process and I'm still learning what it takes to pull greatness from my players. I love this game. I can't picture myself not being around it. Coaching is the next best thing. And if I'm going to do it, I'm glad it's with the best organization."
The Batbusters Dynasty
Haning and Mike Stith merged their organizations in 2014 to create a much larger operation for the OC Batbusters with competitive teams in 10U, 12U, 14U, 16U, and 18U.
"I had no idea that softball itself would be as big as it is now, let alone the Batbusters," Stith said. "No, I had no idea that it would be as big as it is today. I was just a guy that hit the balls and pitched the balls and worked with the kids and did what I did, but the sport has changed a lot in the last six to eight years. I'm just lucky enough to be in the right place at the right time and have the blessing of moving it forward with Gary. It's been really cool."
Stith and Haning's OC Batbusters are the two-time defending PGF 18U Premier Division national champions. Amanda Lorenz, the 2016 NFCA Freshman of the Year at Florida, Taylor McQuillin, a former Gatorade National Player of the Year, and Alyssa Palomino, the reigning USA Softball Junior Athlete of the Year, were some of the key players for the Batbusters during that championship run.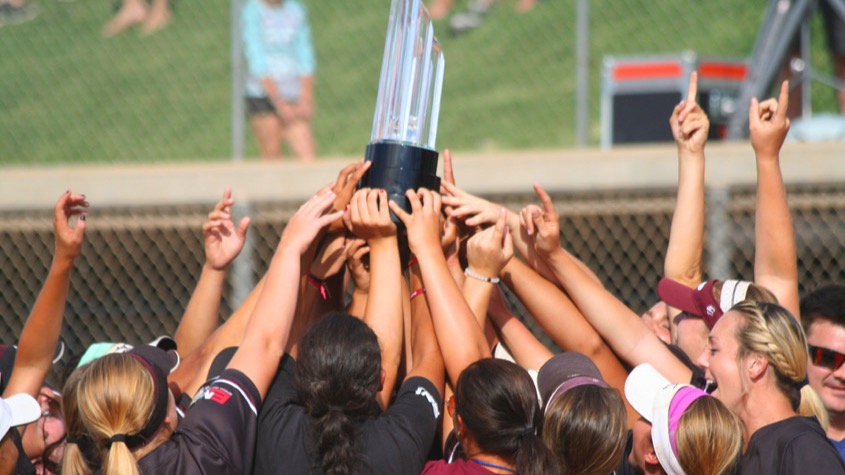 "I couldn't say any more about being a Batbuster," said Lorenz. "I just loved playing every day for Mike and Gary. It was definitely a blessing. I was definitely prepared coming from that competitive atmosphere where losing was never an option, just being around the girls that we had who all had the same mindset. Not only was it a family atmosphere, but everybody worked so hard, everybody kept each other accountable and just a championship mindset every single day."
Stith, Mark Campbell and Mascarenas form the nucleus of the current OC Batbusters' brain trust.
"I think that I have been motivated by the kids," Stith said. "The work ethic between myself, Mark Campbell has been a perfect match. I have found somebody that is passionate about it as I am. We work very well together. And then we have Toni Mascarenas, and the three of us have kind of tiered this where the younger teams are always going to be coached by us. We instill that work ethic in the younger kids. You have kids coming up through the system that are always used to us and how we do things and they have that drive. I think that's the secret to this."
McQuillin reflected on her experience: "I was a Batbusters for 5, almost 6 years and I had never seen an organization that has such traditional values. The work ethic and drive that comes from the players on Mike's team and even Gary Haning's teams were unbelievable and filled with tremendous talent. Being a Batbuster means so much to every alumni, including people like Jennie Finch, because they always remember how good the days were and how they still remain close friends with the teammates they had. Being in the organization teaches you so much more than being a talented athlete. The Batbuster organization teaches you morals, and life lessons as well. It's a true blessing to be able to say that I once wore a Batbuster uniform and that I'm an alum in the organization."
By Carlos Arias

Like What You See?
Sign up for the FloSoftball newsletter for instant access to: Breaking News, Live Streams, Rankings, Technique Videos and more!