WBSC XV Women's World Softball Championship
Team USA Wins Gold Medal at WCSC XV Women's World Softball Championship
Team USA Wins Gold Medal at WCSC XV Women's World Softball Championship
By Gary KingstonSOUTH SURREY, B.C. -- Team USA didn't have to go far to reclaim the world title.But they did have to go to the long ball to get it done.[twe
Jul 25, 2016
by FloSoftball Staff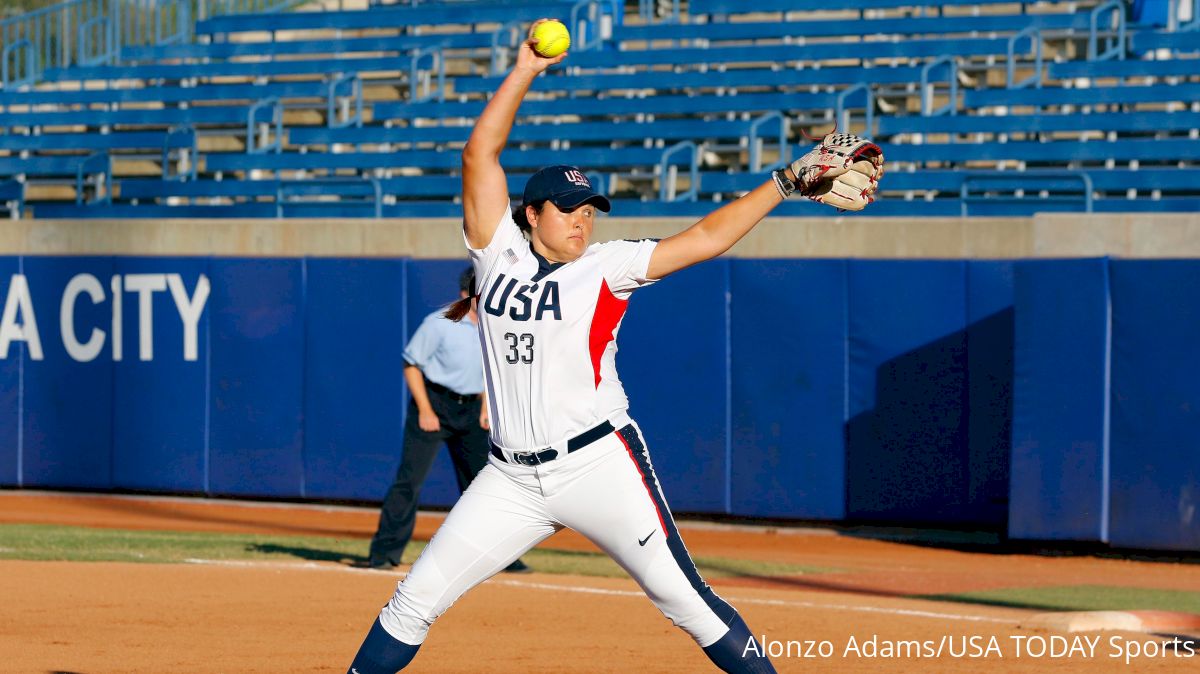 By Gary Kingston
SOUTH SURREY, B.C. -- Team USA didn't have to go far to reclaim the world title.
But they did have to go to the long ball to get it done.
[tweet url="https://twitter.com/ASAUSASoftball/status/757475359205957633" hide_media="0" hide_thread="1"]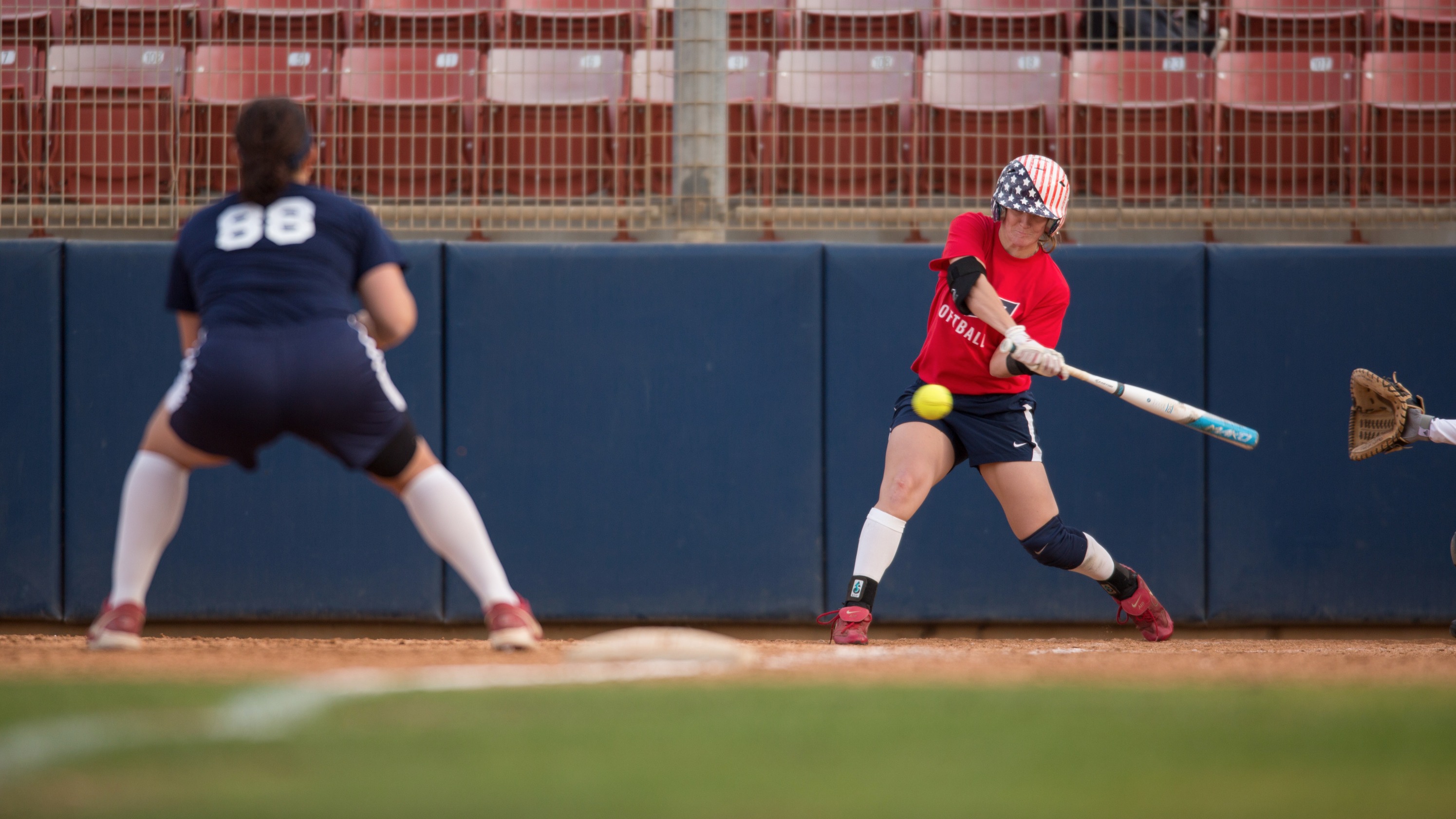 Outfielders Haylie McCleney and Michelle Moultrie each blasted three-run home runs beating Japan 7-3 in front of a crowd 4,500 fans Sunday evening at Softball City.
The US had won seven consecutive world titles before falling to Japan at the last two worlds. But this time, Japan was without injured pitching star Ukiko Ueno, who beat the Americans for gold at the 2008 Olympics and at Whitehorse, Yukon, in 2012 and the Netherlands in 2014.
The young American team jumped all over Japanese starter Yukari Hamamura in the first inning after two quick outs. Jazmyn Jackson doubled to right center. Valerie Arioto walked and Aquilar delivered an RBI single up the middle.
Moultrie then crushed a line drive homer over the right field fence to put the US up 4-0 after half an inning.
[tweet url="https://twitter.com/WBSC/status/757392155199442946" hide_media="0" hide_thread="1"]
Japan got one run back in the bottom of the first on an RBI single by veteran outfielder Eri Yamada.
The Americans responded in the top of the fourth with singles by shortstop Delaney Spaulding and catcher Aubree Munro. McCleney seized the moment sending Hamamura's pitch over the center field fence.
The US played without slugger Amanda Chidester, a catcher/outfielder who had hit seven home runs in the tournament. Chidester broke a bone in her arm when she was hit by a pitch in the Americans' 4-3 semifinal win over Japan on Saturday.
But McCleney and Moultrie stepped up. McCleney did not homer all tournament and had only three RBIs in the last seven games. Moultrie hit one home run with six RBIs prior to Sunday.
USA used four pitchers -- Ally Carda, Jessica Moore, Jackie Traina and Delanie Gourley -- with head coach Ken Eriksen bringing both Carda and Gourley into the game after pulling them.
The four combined to give up eight hits, including solo home runs in the fourth by Hamura Sakamoto and in the fifth by Misato Kawano while striking out three.
The next world championships will be Japan 2018.
JAPAN 11 CANADA 1

It was an off day by a weary-armed pitching staff for a Canadian team ranked No. 4 in the world of women's softball.
But despite an 11-1 dusting by two-time reigning world champion Japan on Sunday afternoon in a World Championship semifinal, Canada matched its best ever finish in the national team era by earning the bronze medal at Softball City.
"We've now demonstrated very clearly over the last eight years that we're among the top four countries in the world and have moved a step closer to the (gold medal) game," said head coach Mark Smith.
"With the youth of our kids, the way they're playing the game and the experience they're gaining, it's all good news."
The crowd of 4,500 at Sofball City's main diamond had high hopes of seeing Canada advance to the evening final.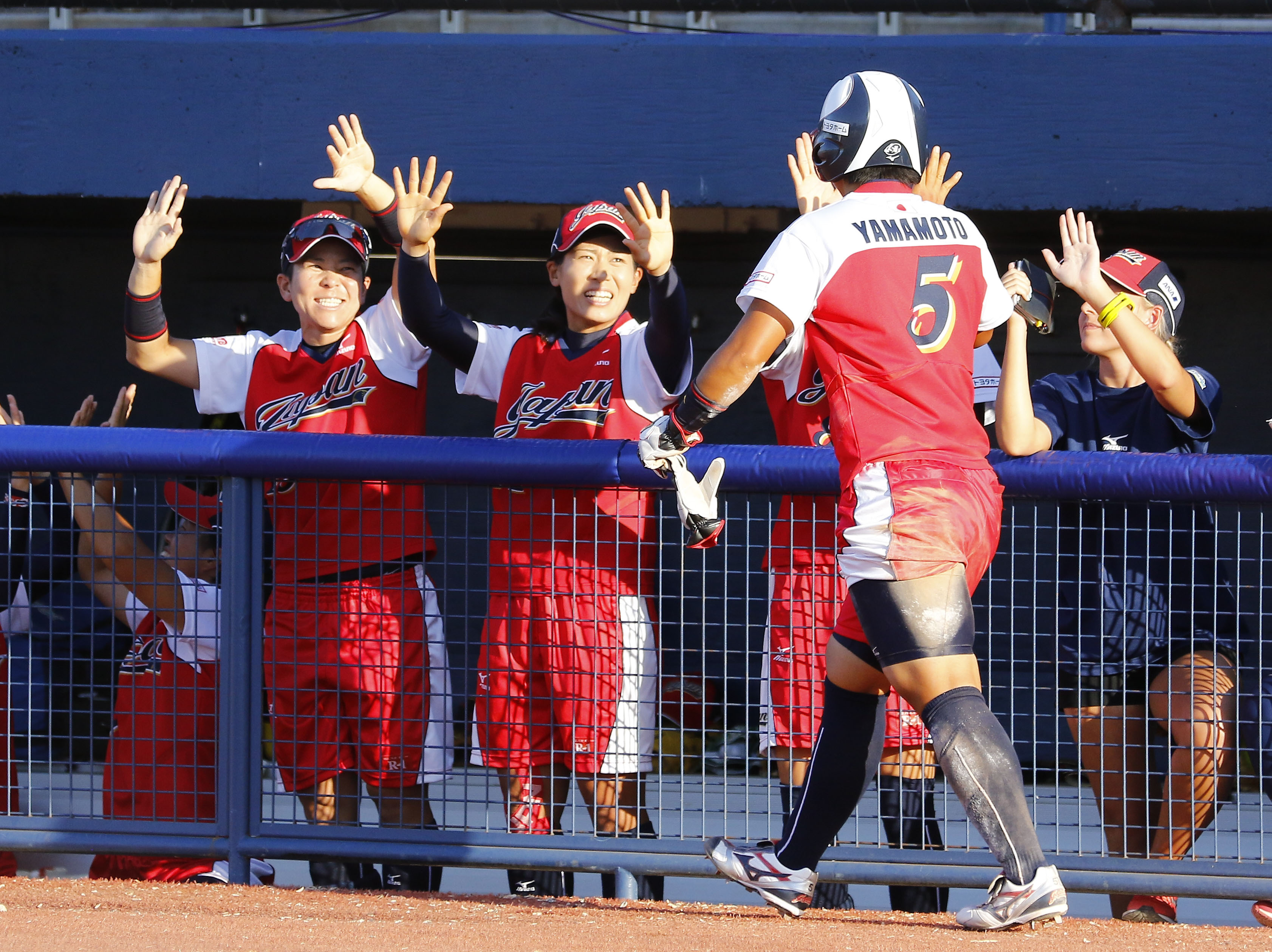 But Japan slammed four home runs, including back-to-back dingers off Lauren Bay Regula.
"We just ran out of pitching," said Canadian head coach Mark Smith, whose starter Sara Groenewegen was rocked by a two-run home run by Eri Yamada, the third hitter in the bottom of the first. "Wagon's tank was empty."
Groenewegen, the All-American pitcher at University of Minnesota, threw a seven-inning complete game in a 5-0 win over Mexico on Saturday, then tossed another inning later that day in relief of Bay Regula in a 9-2 win over the Netherlands.
Against Japan, Groenewegen's rise ball and screwball "didn't have the jump that it had, the changeup wasn't quite biting like it needed to," said Smith. "Against lesser teams you can get away with that, but not against the Japanese."
"We knew with Lauren we were going to get three or four quality innings out of her per outing. We spent a lot of pitches to get to this point. And everybody knows how good (Japan) are. They capitalize on your mistakes."
Japan scored three in the first, three more in the second off Sara Plourde and three more in the third off Bay Regula. Kyla Benz allowed the final two runs in the fourth, including a massive solo home run to right field by Yu Yamamoto.
Groenewegen admitted she'd had a long week of pitching says, "We can play way better play. Japan came to play and we didn't."
Canada did get four hits and walked twice, but couldn't get key hits with runners on base. The lone run came in the second inning when Jen Yee, who had opened the frame with a single to right, eventually scored from third base on a passed ball.
"You obviously don't want to have your last game at world championships be like that," said veteran shortstop Jenn Salling. "We had some hits, had plenty of runners on base."
"Our pitchers threw so well for us all week, between Lauren and Wagon. At some point you run out of gas."
Related: