PGF Nationals 12U
PGF Nationals 12U Semifinals Recap
PGF Nationals 12U Semifinals Recap
Article/Photos By Manny Alvarez Texas Dominates PGF Nationals 12UTexas Impact-Esparza jumped on Samantha Landry's back and she carried them to the 12U Premi
Jul 29, 2016
by Sarah Hoffman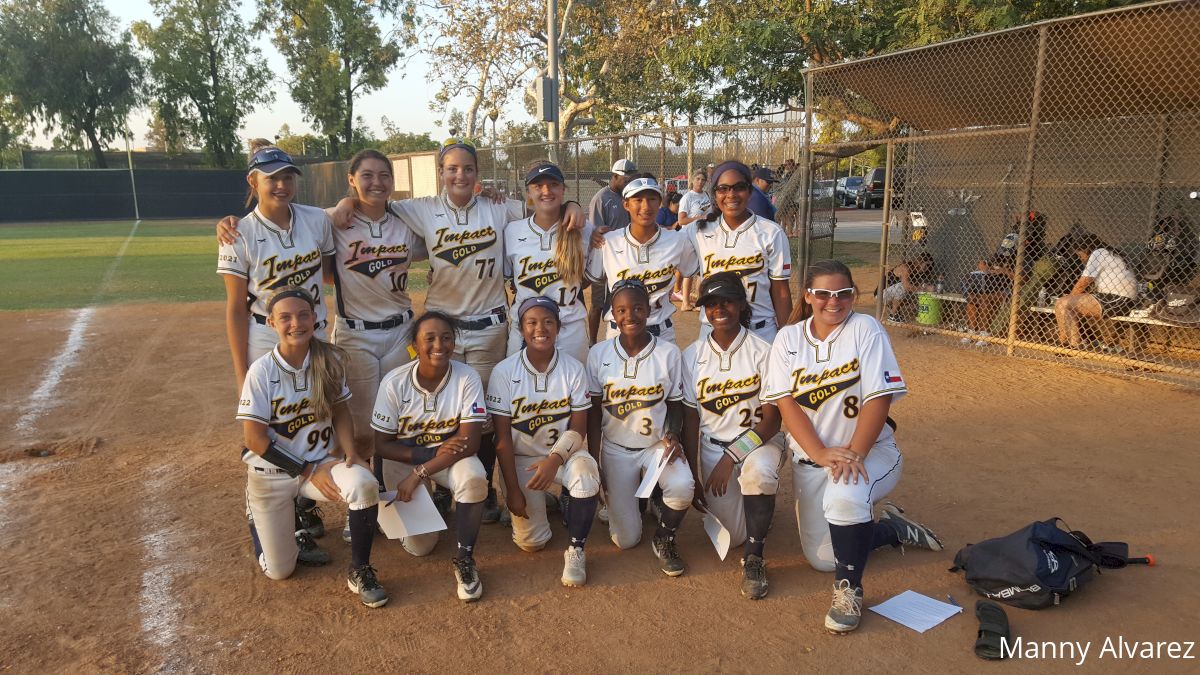 Article/Photos By Manny Alvarez
Texas Dominates PGF Nationals 12U
Texas Impact-Esparza jumped on Samantha Landry's back and she carried them to the 12U Premier championship game with four complete game victories on Thursday, beating Panthers Gold, 1-0, in the semifinals in the final game of the day at the PGF Nationals at Harvard Park in Irvine, Calif.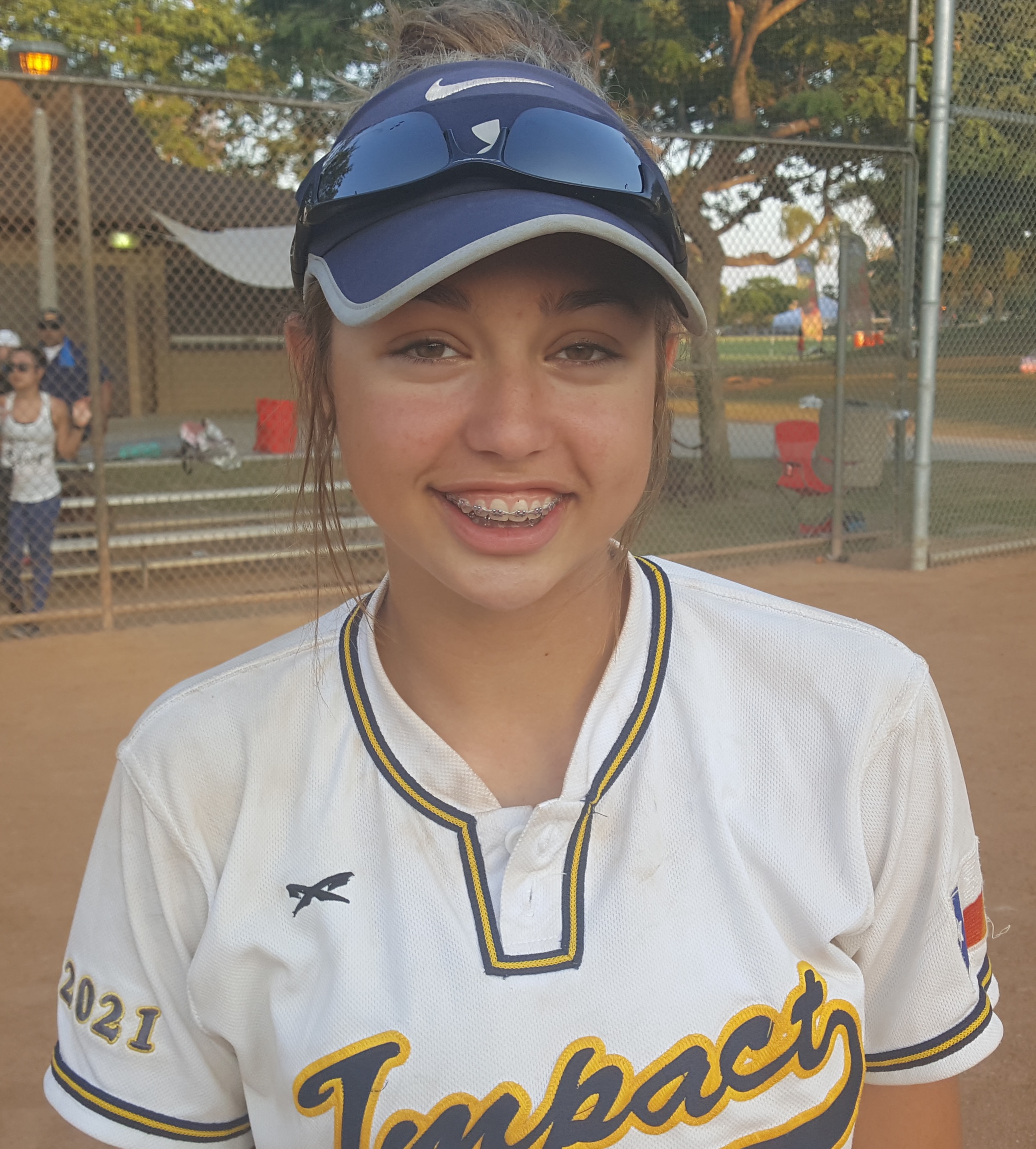 Landry tossed a four-hit shutout with five strikeouts to beat the Panthers for the second straight time on Thursday. Saleyna Daniel went 2 for 3 and Caylynn Esparza drove in the only run of the game on a sacrifice fly to right field, scoring Daniel.
"I just carried the team on my shoulders," Landry said. "I knew my teammates had my back the whole day and I knew they would take responsibility if they made any mistakes. I trusted them."
Amber Tovan was the only player with multiple hits against Landry, going 2 for 3 for the Panthers, who had only five other base runners the entire game. Dee Dee Hernandez threw six innings and gave up six hits to take the loss.
"This is tough," Panthers Gold coach Yvette Hernandez said. "Both teams played a great game. I know that in a close game, it would come down to an error or a bad call and it came down to that."
Impact Gold was missing a player, who could have helped in the circle, so Landry had to carry the load.
"One of our pitchers went home yesterday," Esparza said. "I was going to go with Sam. She delivered today and got help from everyone like Saleyna, KK (Caylynn Esparza), Baby Ruth (Sydney Lewis), Cam Carmouche, Bri Ellis, Des Rodriguez, everyone stepped up, especially against this team. They're a very well-coached team. They don't look athletic from far away, but they can play, they can execute and they played smart, especially their pitcher. My hats off to them."
After going 4-0 en route to the semifinals, the run ends for Panthers Gold.
"I'm definitely proud of my girls," Hernandez said. "I've coached a lot of these girls since they were 10 years old. We have gone through so much. A lot of people didn't expect nor did they pick us to make it this far. We surprised a lot of teams. I'm proud of my girls."
It will be an all-Texas final for the PGF 12U Premier National Championship as Texas Impact Gold takes on Texas Sudden Impact on Friday at 1:30 p.m. at Deanna Manning Stadium at Bill Barber Park in Irvine. Both teams have met many times before and they will meet one more time tomorrow.
Watch the 12U, 10U & 18U Platinum Championship Games LIVE on FloSoftball