Create a free account to unlock this article!
Get Started
Already a subscriber? Log In
By Carlos Arias
Firecrackers-Brashear (Ontario, Calif.) has had an up and down season, but they put the pieces together at the right time to make a run at the PGF 16U Platinum Nationals this week.
(Jayne Kamin-Oncea/USA TODAY Sports)
Stanford-commit Alexa Campbell has been the Firecrackers workhorse all week in the circle and she came up with another strong performance to get the complete game win and her teammates came through with some clutch hits to beat Midwest Speed (Inner Grove Heights, Minne.), 3-2, in the PGF 14U Platinum championship game on Saturday at Deanna Manning Stadium at Bill Barber Park in Irvine, Calif.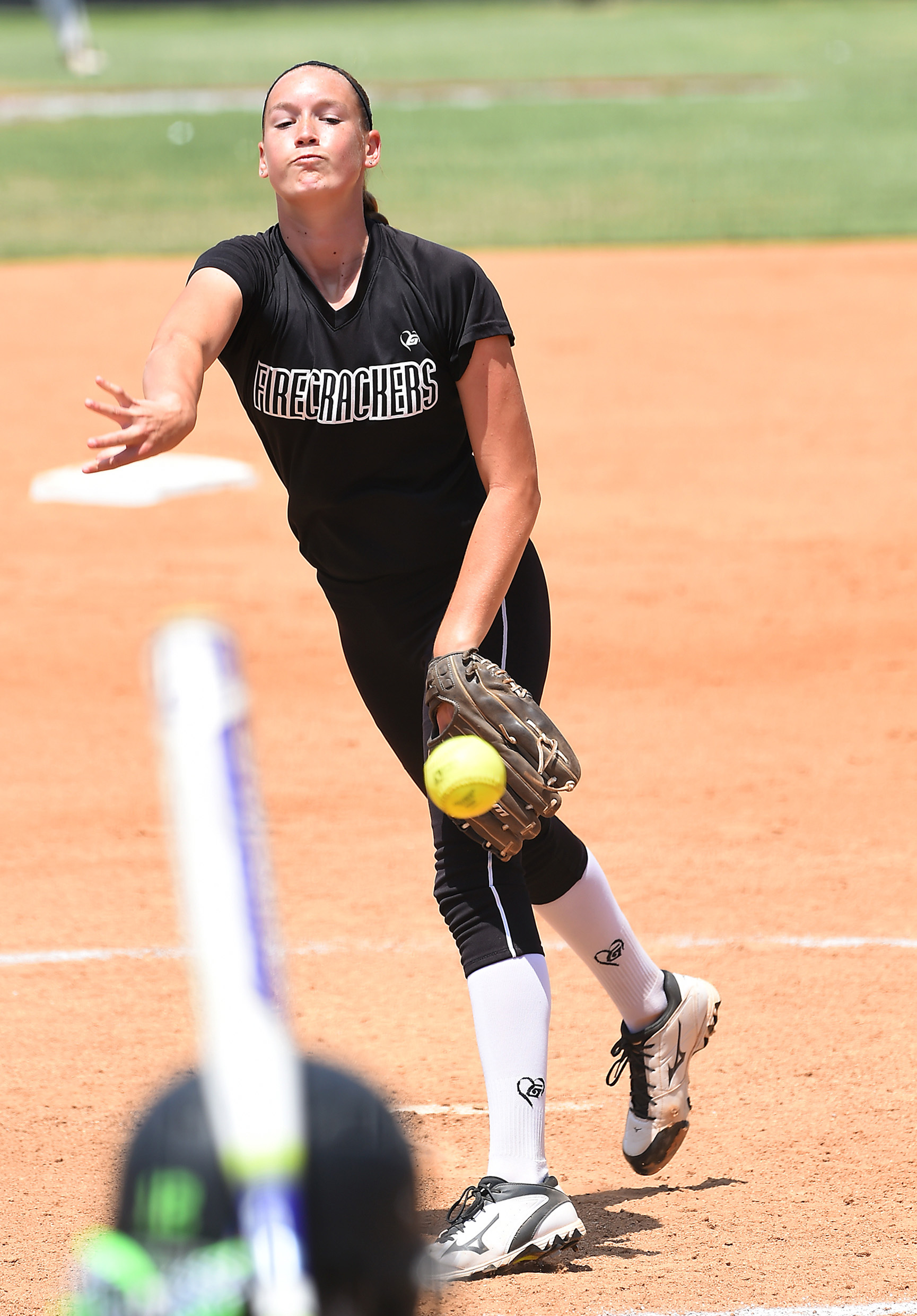 "To be honest, it was nerve-racking coming in here, but we just came together as a team," Campbell said. "We came out and bonded as a team and we really, truly just wanted to win. We gave everything we could and we won."
The Firecrackers got things started in the bottom of the first when Notre Dame-commit Emma Clark led off with an infield single, stole second and got sacrificed to third by Oregon-commit Allee Bunker. Michigan-commit Julia Jimenez drove in Clark with a sacrfice fly to left field for a 1-0 lead.
The Firecrackers took a 2-0 lead in the bottom of the second on Denise Armendariz's solo blast down the left-field line.
But Midwest Speed wasn't going to go quietly. Midwest Speed cut the Firecrackers' lead to 2-1 after Taylor Bross' solo shot to left-center field in the top of the third.
Midwest Speed got another run in the top of the fourth to tie it, 2-2. Emily Hansen walked to lead off the inning and Marybeth Olson and Jessica Bren followed with singles. Bren's single drove in Hansen with the tying run.
Hannah Matteson got an infield single with one out in the bottom of the fifth for the Firecrackers. With two outs, Utah-commit Madison Jacobus bounced one through the right side of the infield that got past the right fielder. Hannah Matteson took off from first and never stopped, scoring the go-ahead run on Jacobus' triple.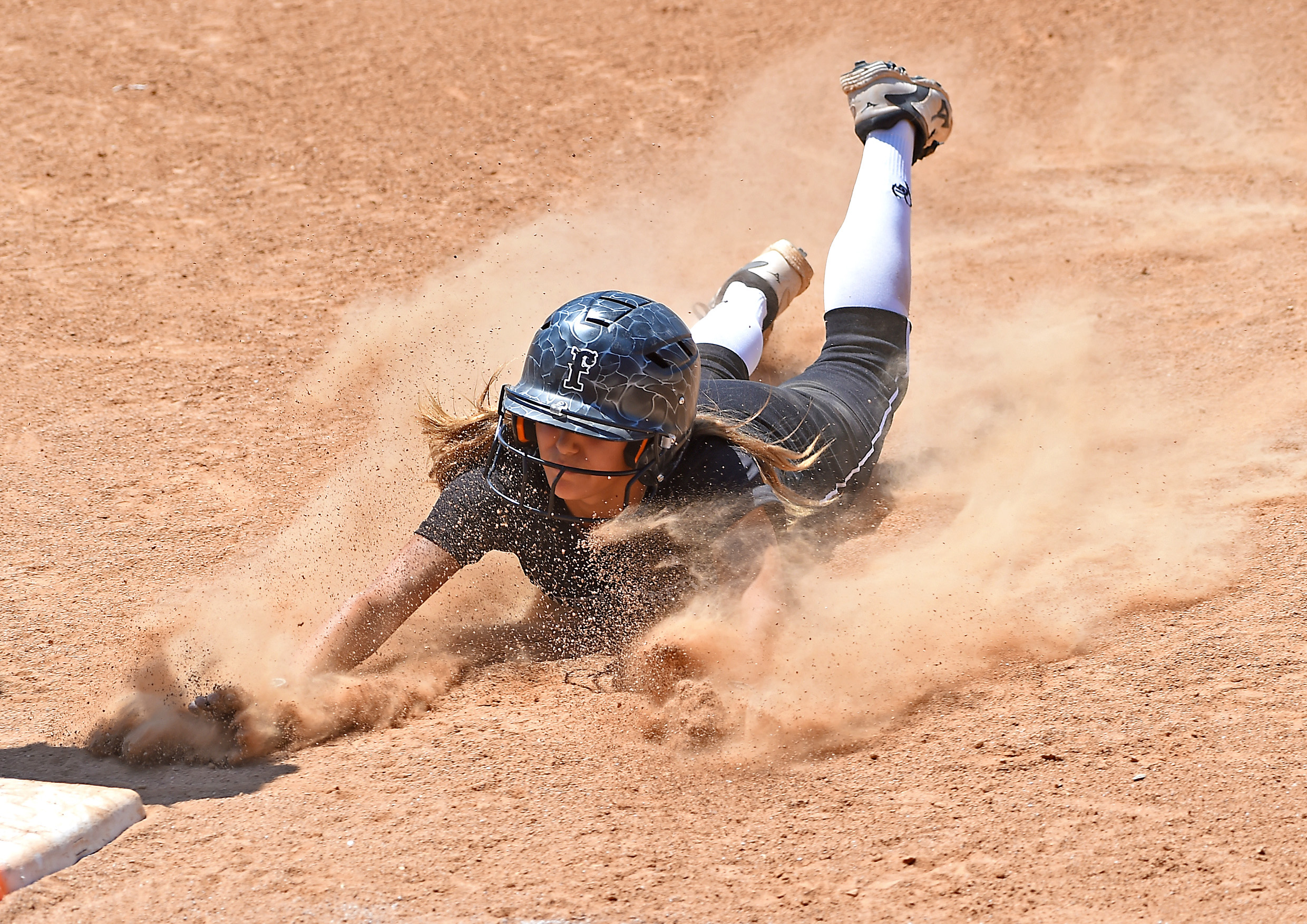 (Jayne Kamin-Oncea/USA TODAY Sports)
"It's been a good week," Brashear said. "We did well. It's been an up and down year, but the girls really bought into being a team and the culture. We're young. We have a lot of freshmen that could be playing 14s. Organizationally, we brough them up with the idea of toughening them up."
Campbell retired seven onsecutive batters to seal the victory for the Firecrackers. She ended up scattering six hits and walking one. Olson took the loss for Midwest Speed.
Clark went 2 for 3 with a run and two stolen bases, Jacobus went 2 for 2, Jimenez went 1 for 2 with the sacrifice fly and Armendariz had the home run for the Firecrackers.