PGF National Championships (14U/16U)
Beverly Bandits Conroy Win PGF Nationals 16U Championship 2016
Beverly Bandits Conroy Win PGF Nationals 16U Championship 2016
By Carlos AriasBeverly Bandits-Conroy (Orland Park, Ill.) entered the PGF 16U Premier National Championship game ranked No. 2 in the nation with a roster fi
Aug 7, 2016
by FloSoftball Staff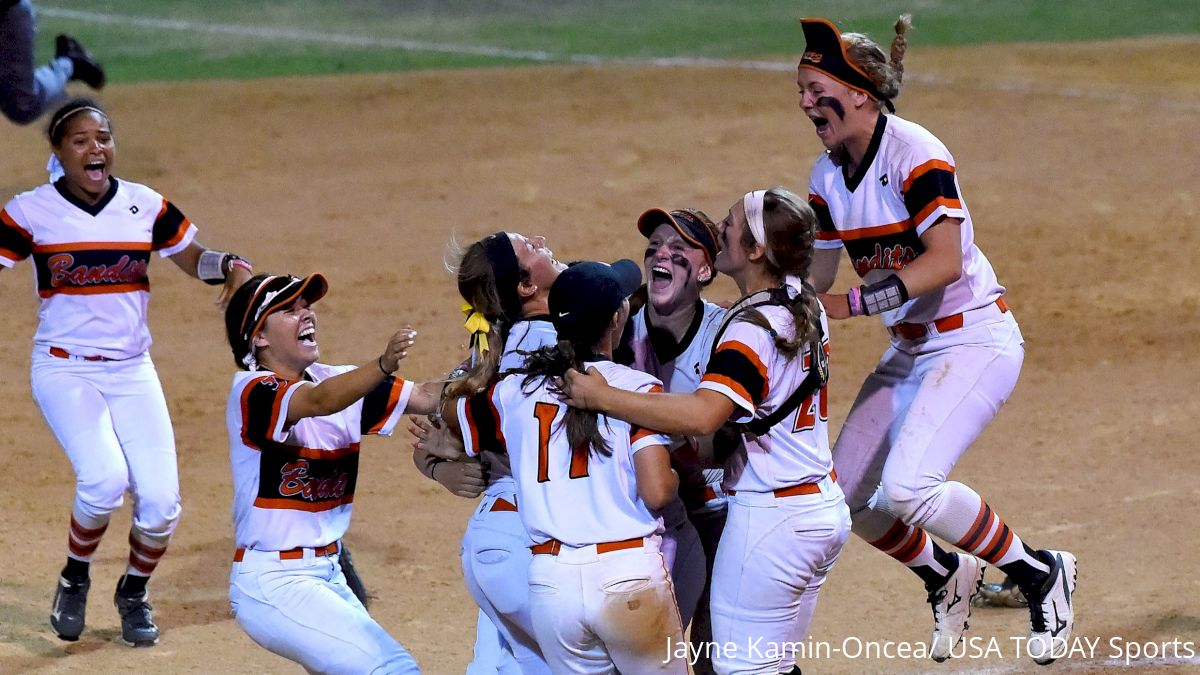 By Carlos Arias

Beverly Bandits-Conroy (Orland Park, Ill.) entered the PGF 16U Premier National Championship game ranked No. 2 in the nation with a roster filled with highly-recruited prospects was the overwhelming favorite to win over the South Dakota Renegades (Sioux Falls, S.D.).
(Jayne Kamin-Oncea/USA TODAY Sports)
The Renegades are a fourth-year organization with only one player on its roster committed to play in college. They were not on the national scene heading into this week's PGF national softball championships, but they have put South Dakota softball on the map after their run to the finals.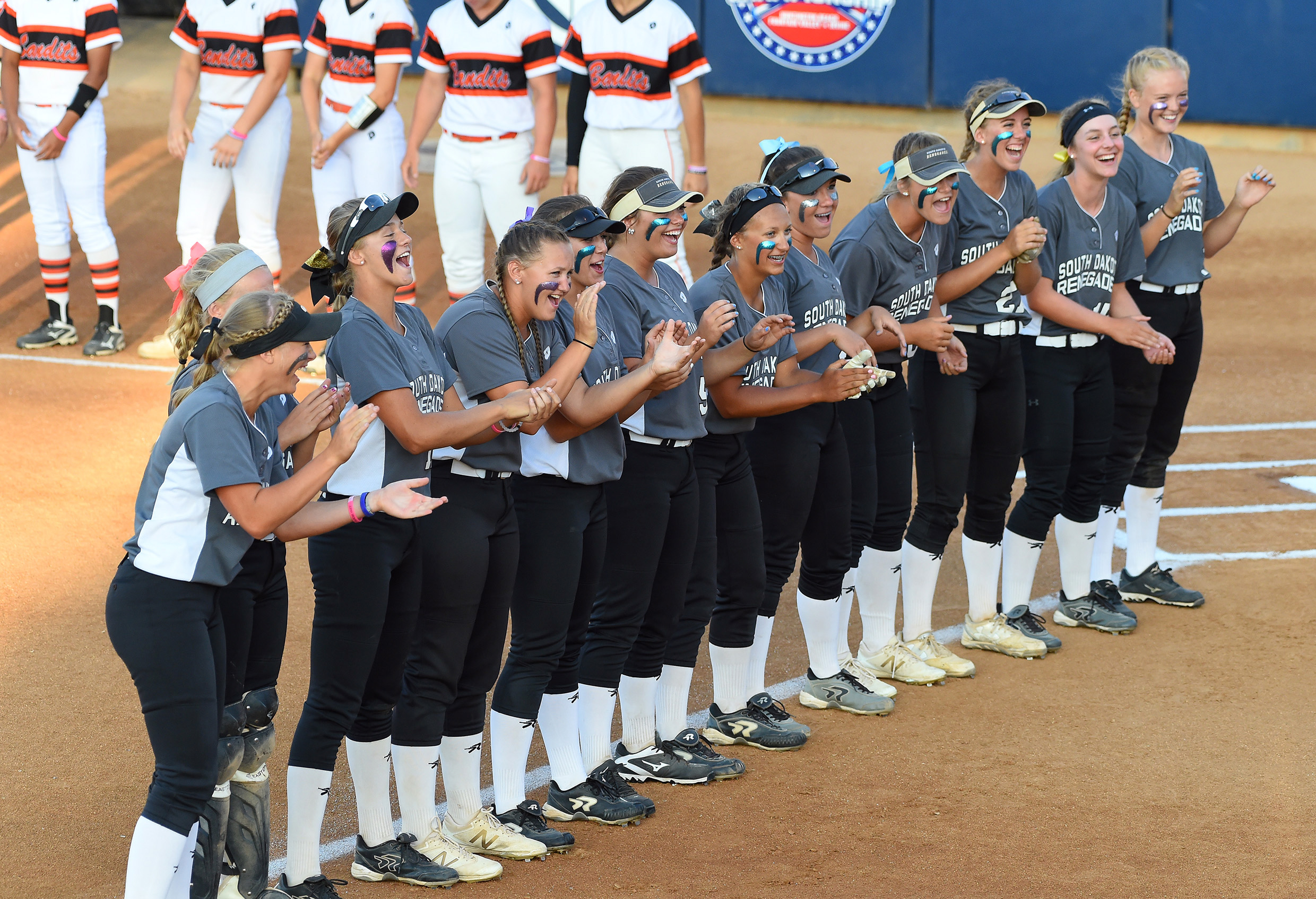 (Jayne Kamin-Oncea/USA TODAY Sports)
The Bandits took an early 2-0 lead, but the Renegades came storming back to tie it, 2-2, in the bottom of the fourth before the Bandits got a sacrifice fly from Nikki Cuchran to drive in the winning run in the top of the sixth to pull out a 3-2 victory over the Renegades and claim the PGF 16U Premier national title on Saturday night at Deanna Manning Stadium at Bill Barber Park.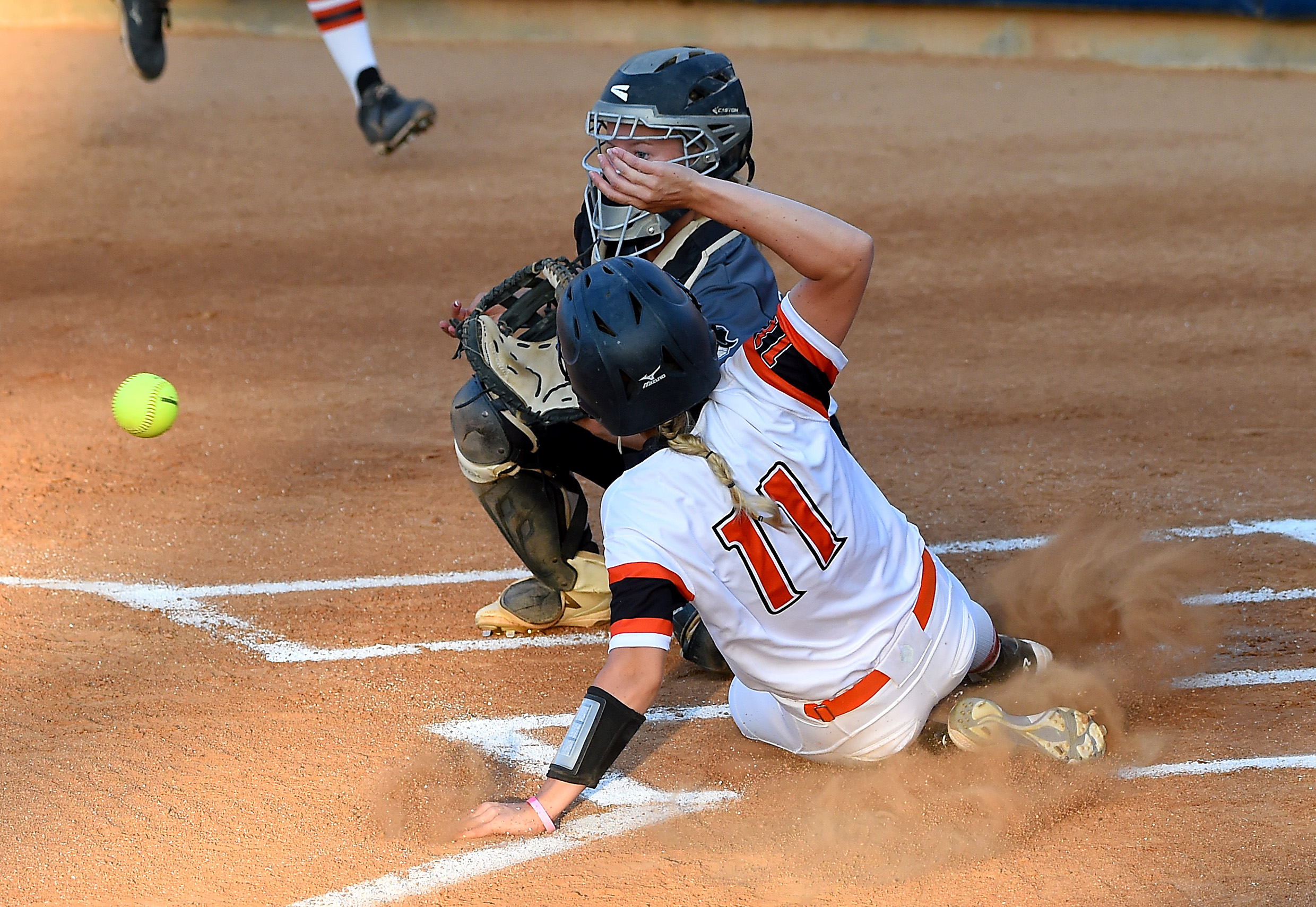 (Jayne Kamin-Oncea/USA TODAY Sports)
"The run to the championship was relatively easy," said Bandits coach Bill Conroy, whose team had recorded four consecutive shutouts to reach the finals.
"The championship (game) was as hard-fought of a game as we've had. It was just tough. I think the Renegades' team was scrappy, the coaches are excellent and we had some opportunities that we didn't take advantage of. Next thing you know she (Renegades pitcher Grace Glanzer) got herself in a rhythm. She changed speeds on her rise ball and kept us off balance when she needed to. They took advantage of a couple miscues, which is uncharacteristic for us. We had three fielding errors. We didn't have three fielding errors in the rest of the tournament added together. But you gotta give them credit. They're a scrappy group."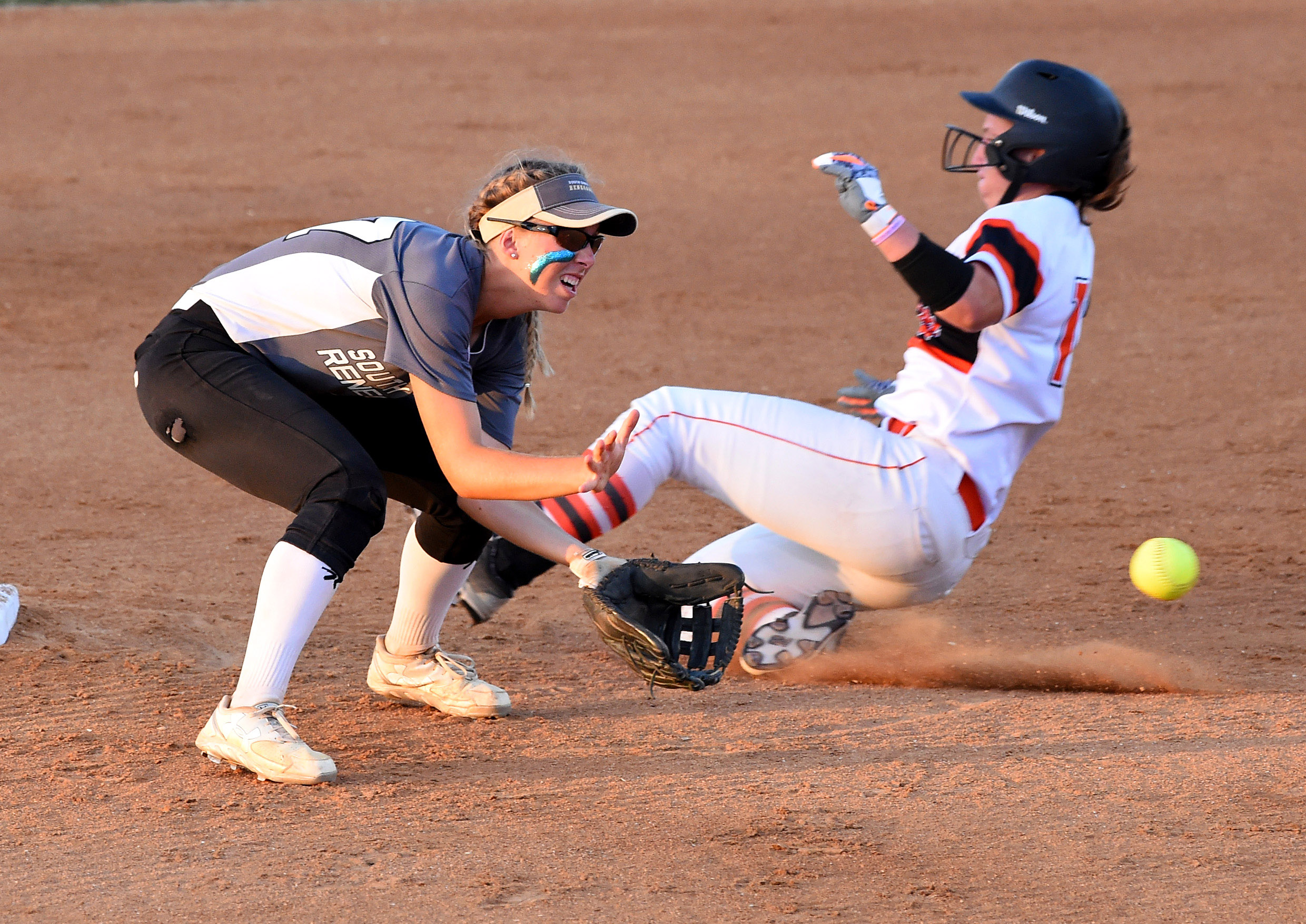 (Jayne Kamin-Oncea/USA TODAY Sports)
Conroy expects the Renegade players to get a lot more attention from the top college coaches around the nation after their showing at the PGF Nationals.
"I would think so, that's a good group of kids," Conroy said of the Renegades future prospects. "I know they don't get the same looks in South Dakota, but that's a good group of kids. They beat a bunch of quality teams to get here, the (No. 1 Birmingham) Thunderbolts being one of them. I think a lot of people expected it be us and the Thunderbolts. I couldn't be happier for the kids."
The Bandits came out the gates on fire and wreaking havoc on the bases with their team speed. Oregon-commit Lauren Burke tripled down the left-field line to lead off the game, then scored on Eastern Michigan-commit Casey Skeens' squeeze bunt. An error by the third baseman on the play put Skeens on second. Sarah Jubas beat out an infield single to put runners on the corners. Jubas stole second and Skeens scored on a throwing error by the catcher.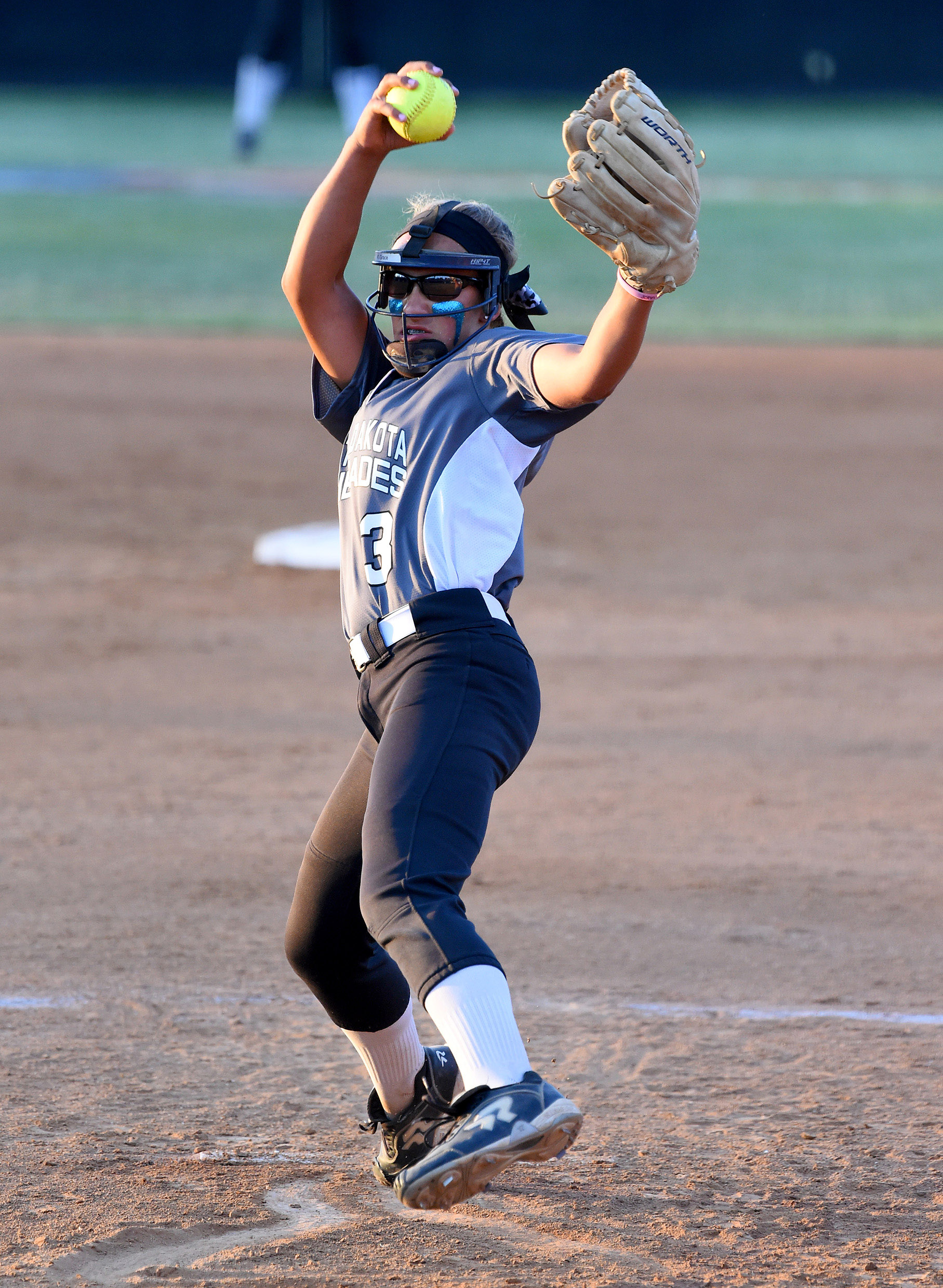 Just like that the Bandits had a 2-0 lead. South Dakota State-committed pitcher Grace Glanzer, who has nine different pitches in her arsenal, minimized the potential damage by getting a fly out and back-to-back strikeouts to end the inning.
But the Renegades were not going down without a fight. Ali Lindner was on after an error by the first baseman to start the bottom of the fourth. Carley Goetschius followed with a single and Glanzer layed down a sacrifice bunt to move the runners to second and third. Callie Wethor's sacrifice fly to right field scored Lindner, then Emma Hardin doubled off the fence in left field to tie it, 2-2. A hit batter and another error by the first baseman loaded the bases for the Renegades, but Michigan-committed pitcher Meghan Beaubien got Maia Engelkes to ground out to short to end the threat.
"They are a very good team," Renegades coach Michael Mook said "We knew we'd have to play our best. You still have to get some calls go your way and get some lucky breaks. I thought our kids did everything they could to win this game. They showed a lot of heart and character. They have a lot of grit and toughness. They got down two runs early on and they just battled back. I thought all the way around our kids played well."
Northwestern-commit Sydney Supple doubled to left field with one out in the top of the sixth for the Bandits. A wild pitch moved her to third to set up Cuchran's heroics with her sacrifice fly to give the Bandits the 3-2 lead.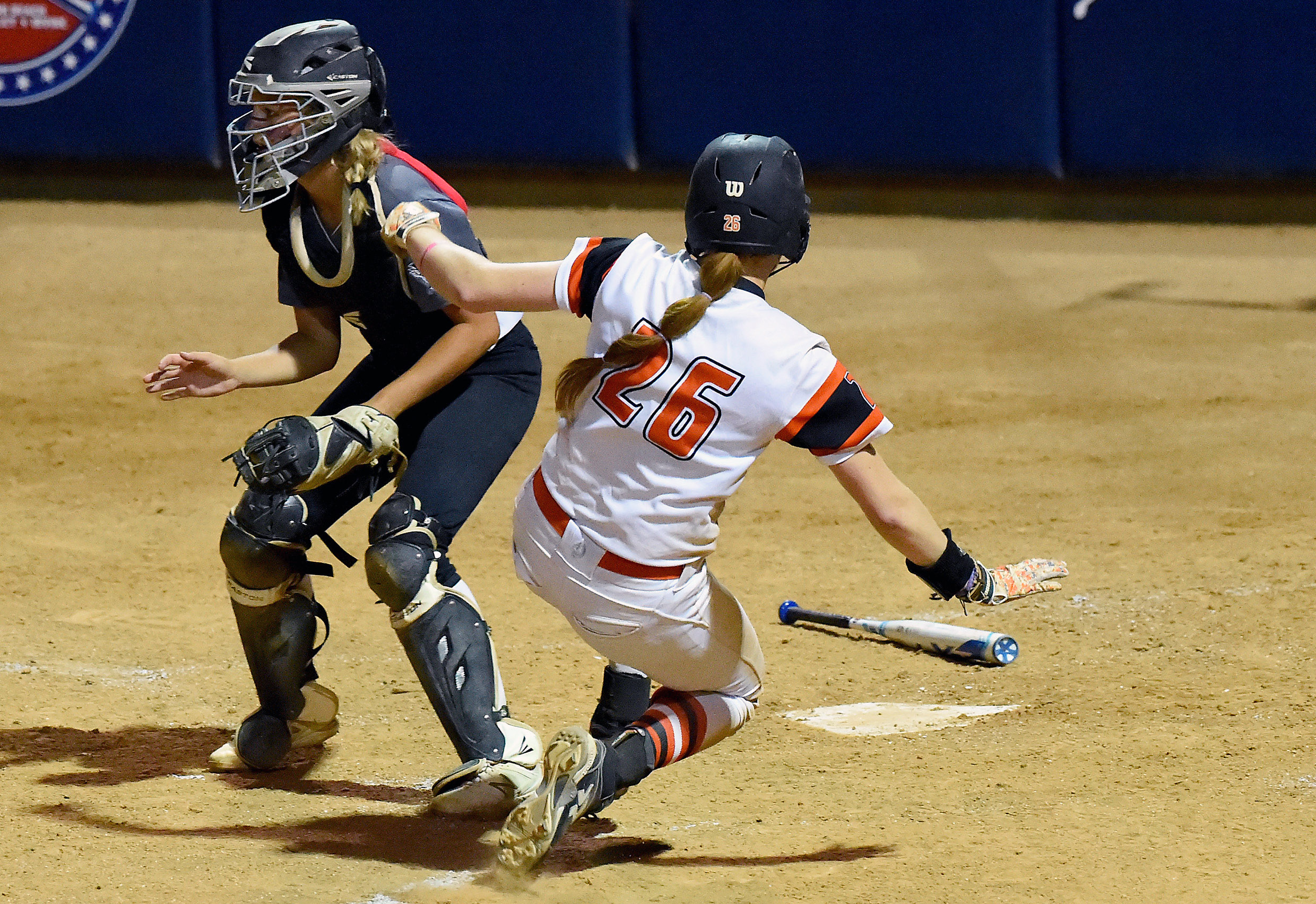 (Jayne Kamin-Oncea/USA TODAY Sports)
"It was such a competitive game from the start," Cuchran said. "We knew we had to stay focused. I give a lot of credit to Meg for her pitching performance, because she did awesome. I think she was a big part of keeping us in the game. I was just thinking, 'Make contact.' I knew it was a tight situation and I was just trying to hit the ball hard."
Burke went 1 for 4 with a run, Skeens went 1 for 4 with a run and an RBI, Jubas went 2 for 3 and Supple went 1 for 3 with a run to lead the Bandits' offense. Goetschius went 2 for 3 with a run to lead the Renegades.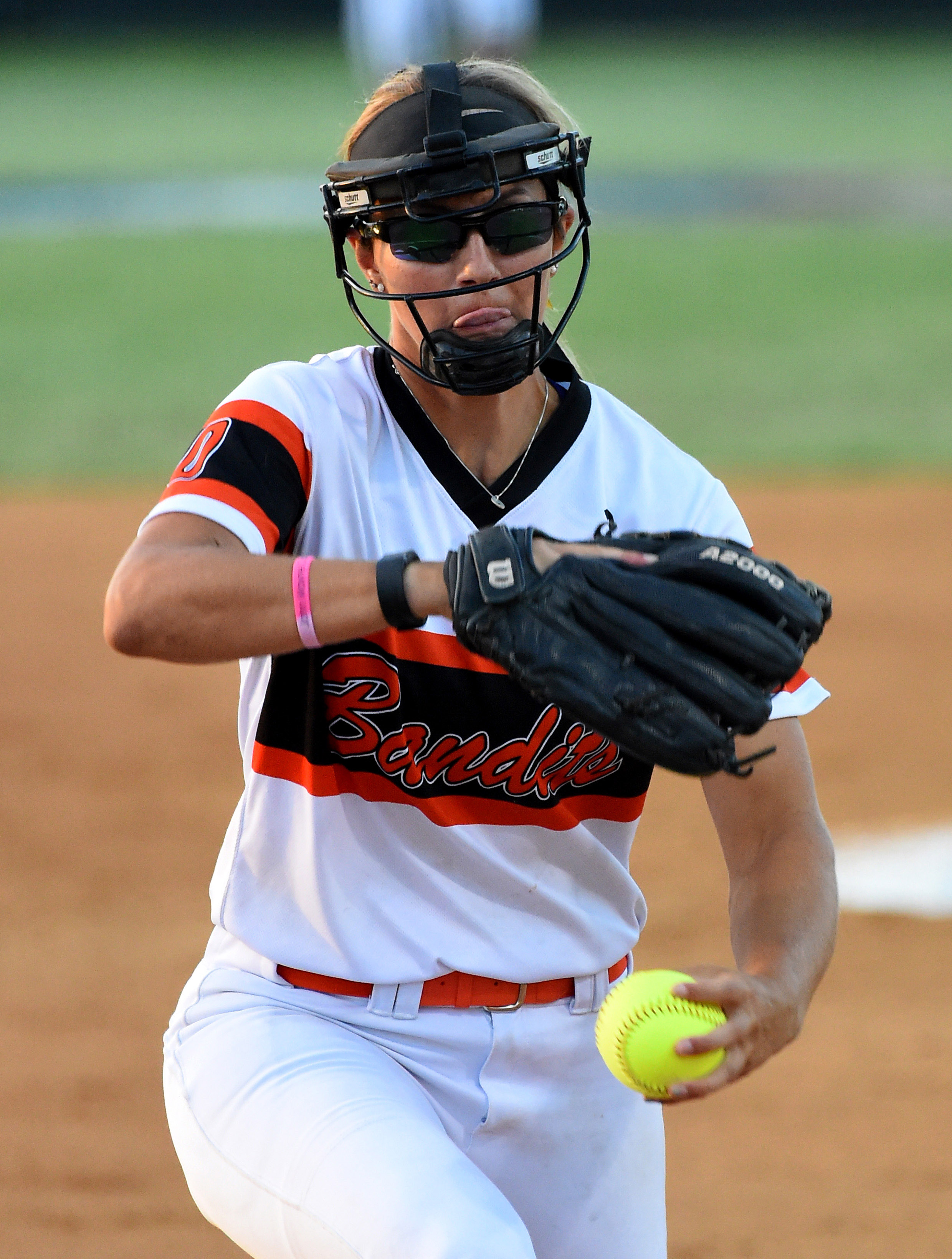 Beaubien held the Renegades to four hits, no earned runs with no walks and seven strikeouts to et the win. Glanzer scattered six hits, allowed two earned runs, no walks and struck out five to take the loss.
"It was just a really hard-fought game," Beaubien said. "They were the underdogs, but we didn't underestimate them. They have a really scrappy team. They kept fighting. They came back and scored. We knew they weren't going to give up and we had to come back and score again. It was just a really hard-fought battle and we ended up on top. It was a great game."