Hot 100 2020s… #60-51
Hot 100 2020s… #60-51
Today, we continue our look at the top 100 players in the 2020 class… we're spotlighting 10 each day as we count down from 100 to No. 1!These players were c
Sep 9, 2016
by Brentt Eads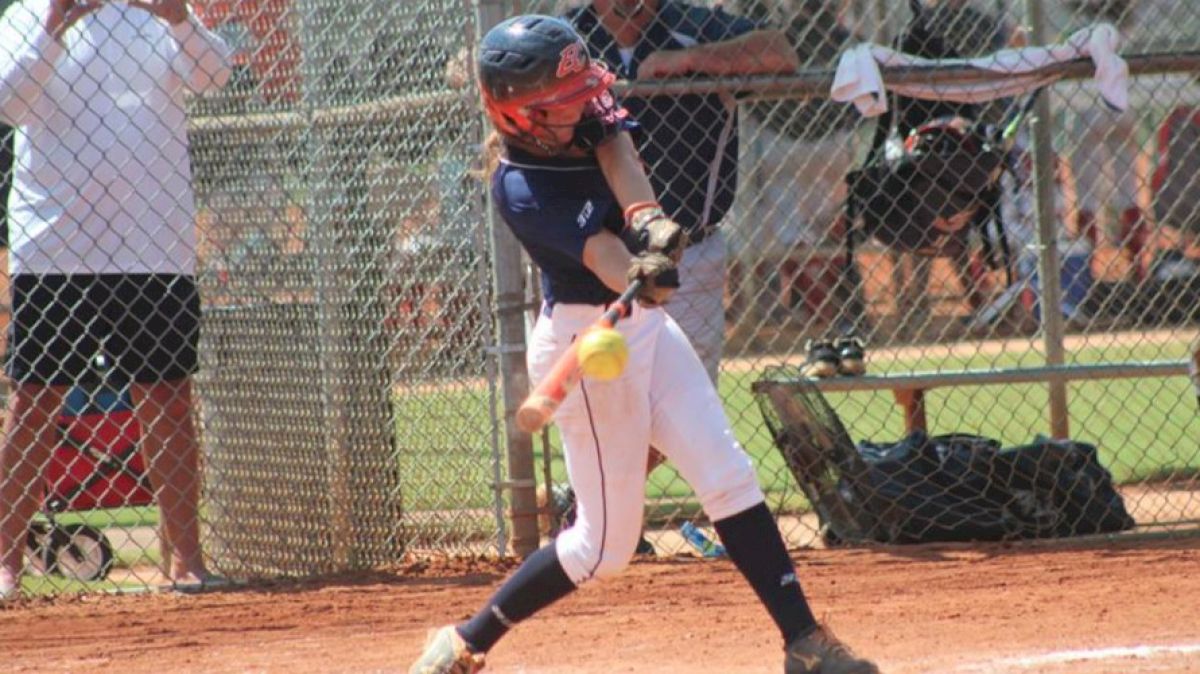 Unlock this article, live events, and more with a subscription!
Get Started
Already a subscriber? Log In
Today, we continue our look at the top 100 players in the 2020 class… we're spotlighting 10 each day as we count down from 100 to No. 1!

These players were chosen based on input and feedback from college and club coaches who've seen them play all across the nation.

Criteria for choosing and ranking the players including performances at the club and high school levels and projecting how they will play at the collegiate level.

Following the unveiling of the Hot 100, FloSoftball will also announce our rankings of the Next 100 (players 101-200) and our 2020 Watch List.

Click here to see 2020 Hot 100 prospects #'s 100-91, 90-81, 80-71 and 70-61.

Below we feature players No. 60 to 51 with standout players from California (2), Georgia (2), Indiana, Iowa, Oklahoma, Oregon, Texas (2)

***
60--Aailyah Brown, SS/3B… Oklahoma Ultimate 02 (uncommitted)

Aailyah is one of the most dangerous power-hitters in the 2020 class and has hit too many tape-measure bombs to count. When she was 10 she hit a home run at the ASA Hall of Fame Stadium that landed on the warning track of the 300-foot men's fence. She also comes up clutch in key moments such as this summer when she hit a game-tying blast in a PGF Qualifier that allowed Ultimate to eventually win a berth as a first-year 14U team. This spring, despite being pitched around frequently, Aailah batted .520 with 22 home runs. She also led the team with 39 walks and a .638 on-base percentage. The freshman is getting strong interest from several Big 12 schools.
59--Arriana Villa, MIF/OF… Texas Blaze Bonola 14U (uncommitted)

Arriana is a triple threat standout who does it all well: hitting for power, slapping and bunting. She just looks like an athlete who can excel at whatever she does and along with softball is a standout basketball player playing for the SA Hoops Elite travel ball team. On defense, she has an excellent arm and glove and her speed allows her to get to balls many defenders can't, whether she's lined up at second base or in centerfield. Arriana has schools like Georgia, Texas Tech and Ole Miss after her and will visit the Rebels campus this fall among others.
58--Abby Doerr, C… Oregon Titans (Oregon)

A sleeper who many across the country didn't know about until recently, but Oregon certainly did and snatched Abby up early; she was the Ducks to lose as her father Kurtis played football in Eugene and her mother Melissa was a catcher for the Oregon softball team. Abby is a two-way standout who can mash the ball and has an excellent arm behind the plate, but also has the skills to play the corners at a high level. She played for the Titans 16U team last year that finished 3rd at ASA; her mom is the coach overseeing the club team. Abby batted .486 (72-for-148) with 12 home runs and 51 RBI this year and many feel she hasn't touched the potential of how good she can be. Expect to see her emerge as one of the elite players in the class by the time she graduates.
57--Mariana Torres, IF… Texas Bombers 16U Gold (uncommitted)

Mariana is the type of player you would want if you were building the perfect infielder from the ground up. She plays defense almost effortlessly and make the game look easy in almost every situation. Mariana is a natural shortstop, but can play either middle infield spot at an elite level. One coach said, "She sees the game unlike most and provides a level of confidence that feeds her teammates and elevates the whole team's level of play." Offensively, Mariana is a hard-hitting batter who strokes the ball to all fields as well as delivering home run power. She is starting to get looks from Big 12, Big Ten and ACC schools.
56--Cayla Bishop, MIF… East Cobb Bullets - Caldwell (uncommitted)

Carla can beat you with her defensive skills or with a game-winning hit. Last year she led her team in turning double plays as well as slugging percentage and triples, showing she has skills in all areas of the game including speed out of the box and on the base paths. One coach said of Cayla, "She has the smoothest hands I've ever seen," and coaches reveal she is so impressive, she gets college coaches' attention in warm-ups. Starting for her Georgia high school this fall, Cayla's stock is soaring and SEC and ACC schools are growing more and more interested with offers pending.
55--Lauryn Carter, OF… So Cal Choppers - Fausett (uncommitted)

Coaches believe that Lauryn has become one of the top players in the talented Choppers organization and that's saying something as Gary and Dean Fausett's program is loaded with D1 talent. She has a younger sister, Brooklyn, who is already being sought after along with Lauryn. The older sibling is built like a football player and is a 5-tool athlete who hits for power and average while adding great speed and a powerful arm in the outfield. She can throw the ball 220 feet from fence to home plate and her abilities have her being sought after by major colleges across the nation including Oklahoma, Michigan and Cal.
54--Lilly Agan, OF… Birmingham Thunderbolts 02 (uncommitted)

Lilly is a fast, instinctive player who lines up in centerfield and hits leadoff. One coach said, "She gets the best jump on the ball of any outfielder I've ever seen and I've not seen her take a bad angle on a ball in two years." She batted .475 this summer and last year had an eye-popping .789 on-base percentage. Lilly almost never strikeouts out either; last spring the Georgia native picked up with the Firecrackers-Sewell team since the Peach State plays high school ball in the fall and playing club tournaments she only had two K's: one was to a pitcher that won PGF Nationals, the other to a pitcher who won ASA Nationals. Lilly has visited Mississippi State and camped at Tennessee, Georgia and Alabama, all of whom have shown interest.
53--Kaylin Kinney, P… Nebraska Gold 16U (uncommitted)

Kaylin is an intimidating 5-foot-10 pitcher who throws in the low 60's with a drop and curve and is working to master her rise ball. A member of the Nebraska Gold for three years now, she not only is great in the circle, she's equally accomplished at the plate and last year hit .375 with great power numbers: 13 home runs and 60 RBI. Playing high school ball last spring and summer, she helped her Cedar Rapids, Iowa high school team to one of its best seasons in the last 20 years. Kaylin is garnering a lot of collegiate interest and is being following closely by top teams like Alabama, Washington, Missouri and Nebraska.
52--Peyton Toto, SS… LTG Lions (uncommitted)

Peyton, who also goes by "Toto," has flown somewhat under the radar after being forced to miss PGF Nationals and much of the summer with an injury, but she's back at full speed this fall and her recruiting stock is already taking off as schools like Oklahoma, Florida, Auburn and Cal have invited her to visit their campuses. The infielder has all the physical attributes and plays like a much older player. One coach says, "Her softball IQ is second to none." At short, she flows to the ball very well and has a strong arm. Offensively, she has a quick bat and can hit to all fields.
51--Mallorie Black, MIF… East Cobb Bullets -- Caldwell (uncommitted)

Mallorie, along with Cayla Bishop (#56), anchors the Bullets' middle infield and is best known for raising her level of play when the game is on the line. She delivers in clutch situations offensively and defensively and one scout said of her, "Mallorie is money in the field, she just gets it done." She had a walk-off hit at PGF Nationals this year and is starting for her Georgia varsity team this fall as a freshman. A great all-around athlete, she also plays basketball and runs track and has been to ASA Nationals since she was 10 years old. Mallorie has SEC and ACC schools interested and already has several offers extended.