Rising Star: 2020 Shortstop Kennedi Houshmandzadeh
Rising Star: 2020 Shortstop Kennedi Houshmandzadeh
Kennedi Houshmandzadeh, daughter of NFL wide receiver TJ Houshmandzadeh shares her side of the story of being a daughter/player. Her talents and skills land
Sep 20, 2016
by Chez Sievers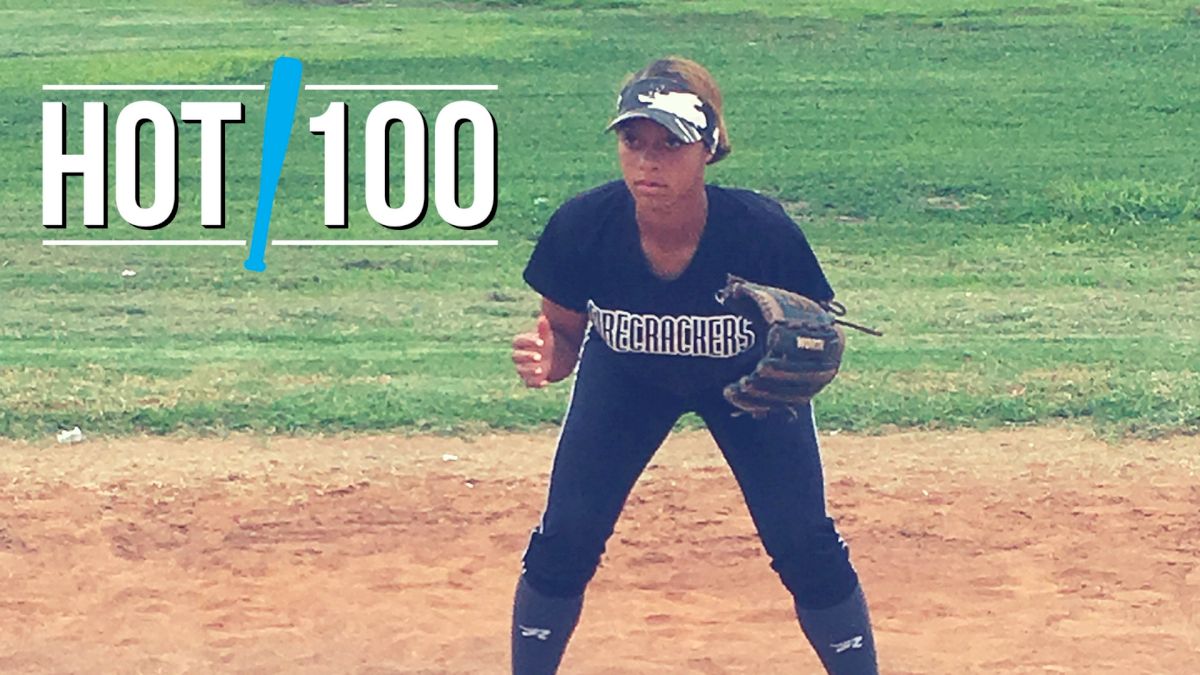 Kennedi Houshmandzadeh, daughter of NFL wide receiver TJ Houshmandzadeh shares her side of the story of being a daughter/player. Her talents and skills landed her on the Hot 100 and SEC and PAC 12 coaches are taking notice.



Kennedi Houshmandzadeh
Club Team: Firecrackers
Grad Year: 2020
High School: Los Alamitos
Position: Shortstop
College: Uncommitted
Key Stats: She went 31 for 66 playing in Zoom into June, Colorado Sparkler, Best of the West, and PGF Nationals.
What's it like to play for your dad? I really enjoy it. Our dynamic works because we're kind of similar. He's been able to give me more knowledge.
Who are the coaches that have work with you? I go to fielding with Jorge Araujo. I hit with Doug Myers. I'm learning how to slap.
What do you like about softball? The competition.

Are you playing any other sports? No just strictly softball.
How are you doing right now with the recruiting process? This process has been more of a motivator. I try not to stress out. I'm still young. It's been really exciting.
What's the exciting part? Knowing that what I'm doing is paying off.
What is your ultimate softball dream? To play in the World Series.
What do you look for in a school? I want the school to be competitive softball wise and have a good education. I want the city to be a fun city. Not too big. Not too boring. Not too wild. A safe environment.
How has your dad progressed as a coach? When he first started compared to now it's so much different. He's calmed down a lot. It never really effected me because that's my dad. But I know it probably effected some other people. He's still really competitive.
Did you ever think he would ever be this enthusiastic about softball? No. I never thought that would happen.
What does your mom think about all this? She loves it. She loves watching us do well. She would always tell him, "Just relax it's just softball." He's so passionate about it.
What's you favorite memory from this summer? The whole week in Colorado. It was my first time there and the excitement of playing on the field. I played really well.
Favorite Player: Kelsey Stewart & Jessica Shults
What's something that few people know about you? I'm really close with my older sister. Most people wouldn't expect because of the age gap but we're super close.
Do you have any guilty pleasures? I love ice cream and Netflix.
Favorite Show to Netflix: Gossip Girl
Favorite Drake Song: Jumpman
If you could have any super power what would it be? To fly.
If you describe yourself on the field and off the field, what would it be? On the field: Competitive. Off the field: Easygoing
Related: