FloSoftball will be streaming the PGF Ultimate Challenge this week and many of the top teams and players in the country will be descending on Salinas, California to compete.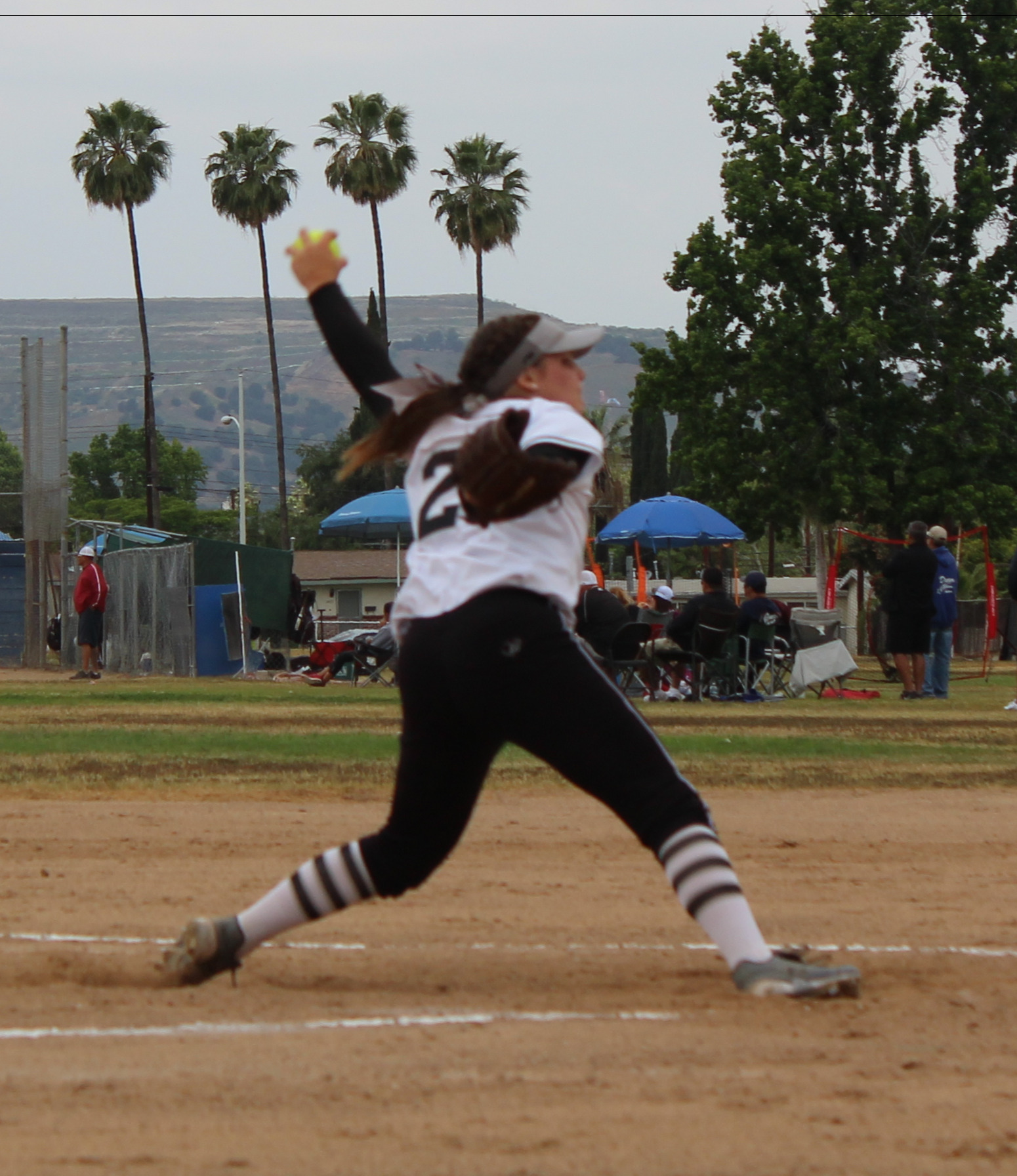 One team to watch is the Universal Fastpitch 14U squad coached by Martin Garcia, which has three 2020 Hot 100 players: pitcher/shortstop Tehya Bird, who is committed to Oregon, middle infielder Sophie Jacquez, and today's spotlight athlete Jordyn Hutchins.

Hutchins, according to team manager William McLaughlin, "Is the most intense and determined athlete I have ever been around. She works so hard it raises the bar for everyone around her."

Noted as a strong pitcher who also has a gun from the outfield, the Sacramento, California freshman steps in at 5-foot-2, but one scout said "she plays like she's 6-foot-2." That's helped her get recruiting attention from schools close to home and across the country.

Here's more on this player you'll be seeing this weekend and hearing about for years to come…
Player: JORDYN HUTCHINS
Pos:
LHP/C
Year:
2020
High School:
Woodland Christian (Woodland, California)
Club:
Universal Fastpitch 14U -- Garcia
Height:
5-foot-2
Key Stats & Honors:
Named to the FloSoftball 2020 Hot 100; batted .364 with an on-base percentage of .435 for Universal this summer; also hit 10 home runs with 51 RBI; OnDeck June Jamboree (2016); All-American Select 30 Camp (2016); OnDeck National Elite Camp (2015).
GPA:
3.89
College:
Uncommitted
Visits (taken or planned):
Alabama, Washington, Oregon, Cal Poly, Cal State Fullerton; Recruited by: Schools in the Pac-12, SEC, ACC, Big East, WAC, Big West.
Scouting Report:
"Jordyn has one of the best swings from the left side of the plate and can hit for the cycle any given day. She can pop one over the fence, and she can smack one to the wall down the right field line. Jordyn is an impact player both defensively and at the plate and is true example of a great student-athlete on and off the field." -- Coach Martin Garcia
***
What is your earliest memory of softball?

I remember my very first game. I was 5 years old, and I was the catcher for my team. I also remembered being asked if I wanted to be a pitcher or catcher, and I chose pitching not knowing how far I would later take it.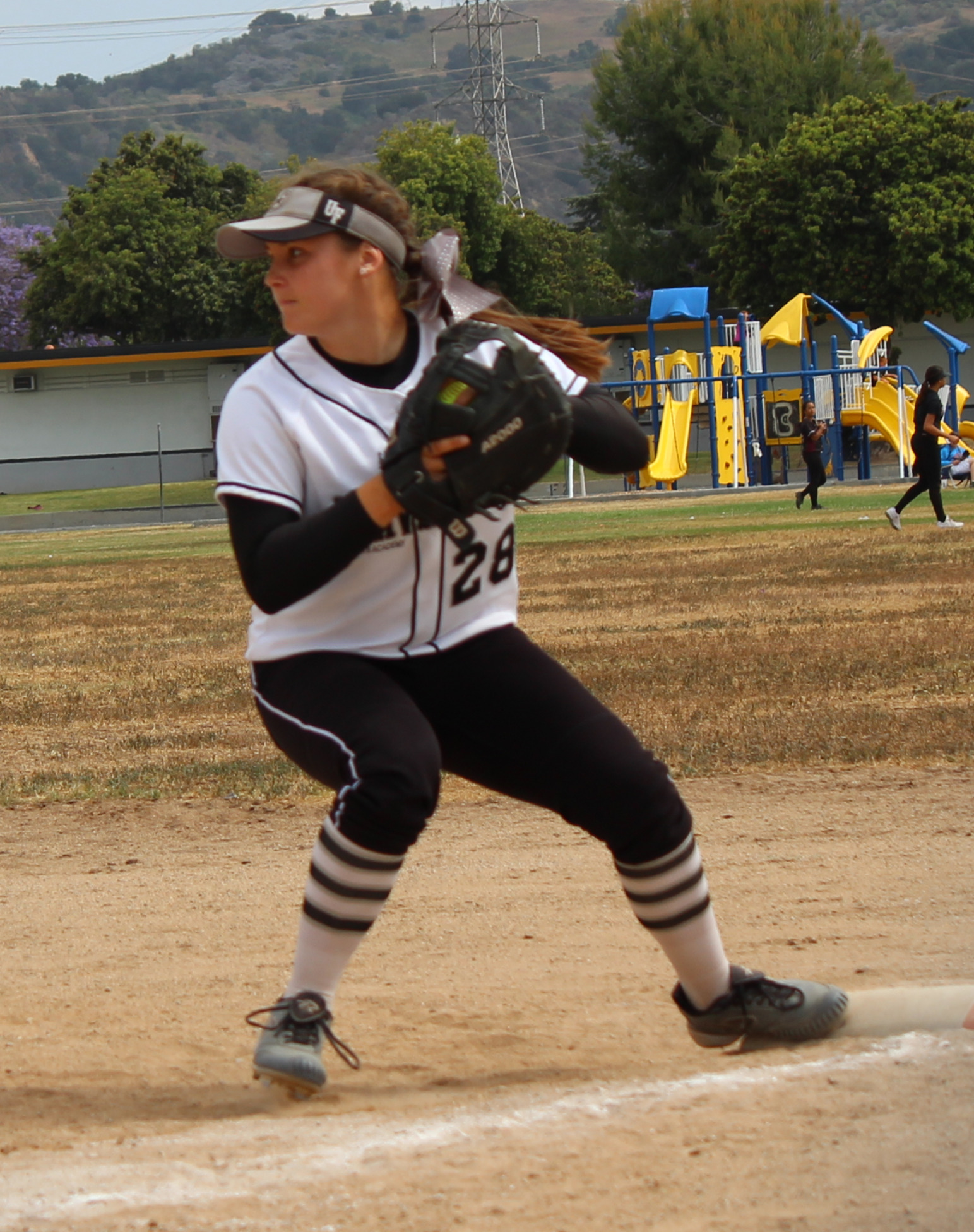 What's been the highlight of your young softball career so far?

Making the Hot 100 on FloSoftball my freshman year.
Are you a natural lefty or did you convert at some point?

I am a natural lefty.
Tell us about your size, have you felt that you have had to prove yourself or feel that others have doubted you because you're not as tall as some players?

I am 5-foot-2 and had my doubts at times, but I try to remember that I may be shorter than other girls but as long I hit the ball and have a big heart with determination my size doesn't matter.
Coaches say you have one of the best swings in the country. What do you attribute to your ability to hit so well?

Hitting has come naturally for me. It's something I love to do. I just recently started going to a hitting instructor these last couple of months and am working hard daily to improve my skills.
What do you feel is your top strength on the field?

I feel that my best strength is in the batter's box.
What's something you want to work on before heading to college?

I want to work on my mental part of the game before I go to college. To play at the highest level, a strong mindset is just as important as a good swing or good fundamentals.
As a pitcher, what do you throw and what's your top pitch?

I throw a fastball, change up, drop-curve, screwball, and a riseball. My top pitch is my change-up.
Do you see yourself pitching in college or are you probably going to primarily be a hitter?

I see myself being a utility player. I am willing to play wherever my coaches need me, whether it's center, pitching, or just hitting. I will always give it 110 percent.
Favorite item in your closet:

My 4-foot tall stack of softball T-shirts. They are my go-to when I have nothing to wear to school!
Favorite place you've travelled to:

Hawaii.
What's your favorite movie?

All of the "Fast and Furious" movies.
What's one thing unique or unusual about you few know?

I am a Christian, and I am very strong in my faith.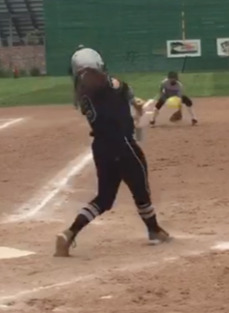 Any special hobbies or talents?

My favorite hobby other than softball is riding quads with my family. A "special" talent of mine is that I can drive a tractor.
The holidays are coming up quickly… have any plans for the Christmas break? What else are you doing this fall softball-wise?

I don't have a lot of plans during Christmas break, but as a family we spend a lot of time together. We have a few more good tournaments ahead for the fall season, and I have plans to visit some schools.
Where are you in the recruiting process? (meaning, getting letters, talking to coaches, actually visiting schools, etc.)

I am receiving letters, communicating over the phone, and have visited a few schools and have plans to visit a couple others soon.
Is being recruiting enjoyable or stressful at this point?

I am loving it but also feel a little stressed about it.
Do you have a philosophy or favorite quote you live by?

"I can do all things through Christ who strengthens me." - Philippians 4:13.
Any superstitions or rituals you have around softball?

I have three bracelets that I wear every game. My favorite one says "breathe" on it. If I'm stressed or something isn't going right, I look down at them and it gives me a sense of comfort and security.
Other than family, who do you look up to most?

I have a few players I admire. They are Lyndsey Klein (my hitting instructor), Natasha Watley, and Jenna Lilly.
Describe yourself in one word, one on the field and off:
On the field:
Motivated
Off the field:
Humble