Here is a look at the top 10 greatest Volunteers to play softball at the University of Tennessee.

10. Shannon Doepking (2005-2008)
Doepking was the battery mate of Monica Abbott, but she was more than that. She led the Vols in the most putouts in program history with 2,166. Behind the plate, Doepking is the all-time leader in baserunners caught stealing with 42. She is now the head softball coach at Dartmouth University.
9. Kristi Durant (2003-2006)
The California native finished her career in Knoxville hitting .388, which is fourth all-time in program history. She is also No. 5 all-time in career RBIs with 203.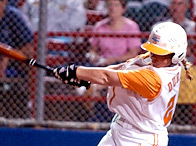 She is one of the best hitters I have ever coached at any level. She made only three errors at third base all last season and will play third, catcher and DH for us this year while hitting at the third position in our lineup. --Tennessee co-head coaches Ralph and Karen Weekly
8. India Chiles (2004-2007)
Chiles was your ideal slapper: electric on the bases. She's No. 2 in Tennessee's all-time career batting average and seventh in stolen bases with 94. Now, she stays busy building slappernation.com, which joined forces with some of the best slappers from across the country.
7. Madison Shipman (2011-2014)
Shipman has the ideal frame for a shortstop: tall, long, and tenacious on defense and in the box. She's third all-time in UT history in career home runs: 44 in four years. Shipman leads the Vols in career grand slams with four. In 2014, she was awarded the Honda Sports Award, Senior CLASS Award, and NFCA All-American first team. The USSSA Pride drafted her No. 2 overall. She went on to become 2014's NPF Rookie of the Year. Shipman joined the Tennessee coaching staff as a volunteer assistant.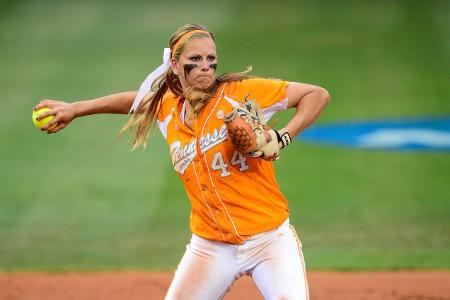 6. Lauren Gibson (2010-2013)
On April 20, 2013, Lauren Gibson clocked three home runs and a double, and drove in nine RBIs. She is second all-time in career home runs at UT with 46. Gibson lists third in RBIs with 216. From 2011-15, she played on the USA National team. Now, you can find her giving back to the game as an assistant coach for Bethune-Cookman.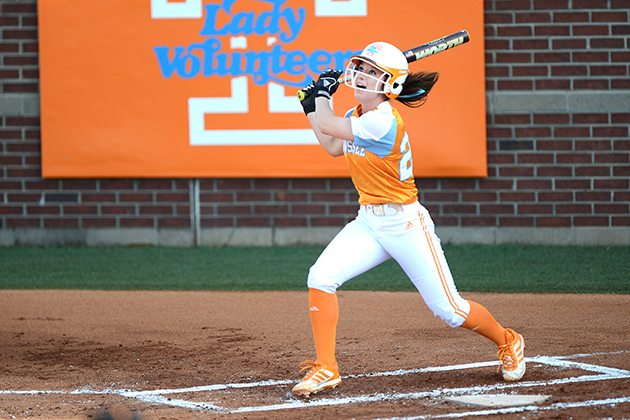 5. Ellen Renfro (2011-2014)
From her home state of Tennessee, Renfro shared the circle with her older sister, Ivy. Ellen holds the No. 2 spot in six different career pitching categories at Tennessee. She held a career ERA of 1.65 with 102 wins, 129 starts, 872 innings pitched, 1,005 strikeouts, 41 shutouts, and 84 complete games. Renfro is the assistant pitching coach at Memphis.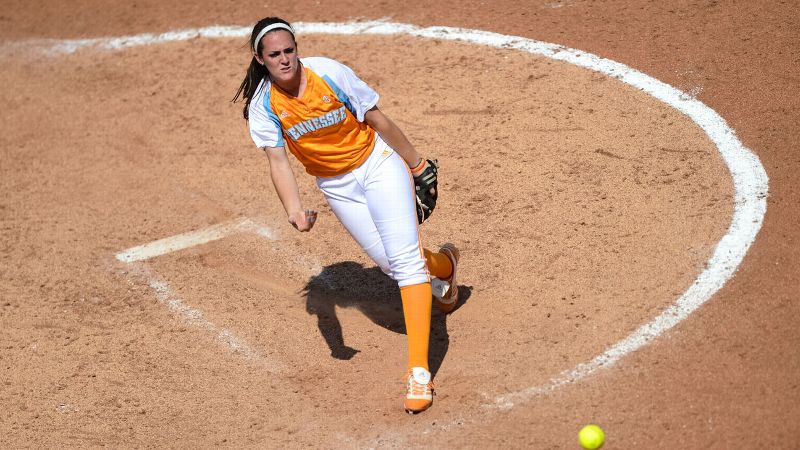 4. Lindsay Schutzler (2004-2007)
Schutzler is the Volunteers' all-time record holder in career hits -- she tallied 362 hits and 20 triples. She also holds the NCAA career record for at-bats with 270. Not only could she swing the bat, but she could also run the bases. Schutzler stole 146 bags and crossed home plate 241 times. She is fifth in career batting average at UT with .383.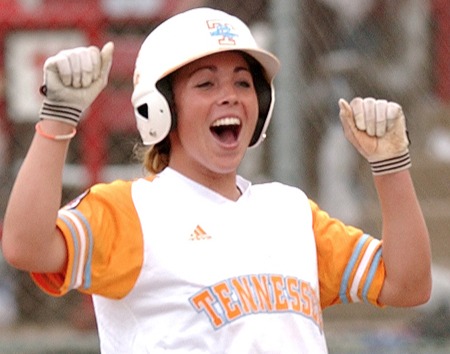 3. Raven Chavanne (2010-2013)
Chavanne was lightning fast on the bases and became the all-time leader in stolen bases after swiping 156 bags. She is also the Tennessee record holder in batting average and on-base percentage. Chavanne has been competing on USA's national team since 2010. This summer, Team USA won the World Championship in Surrey, Canada.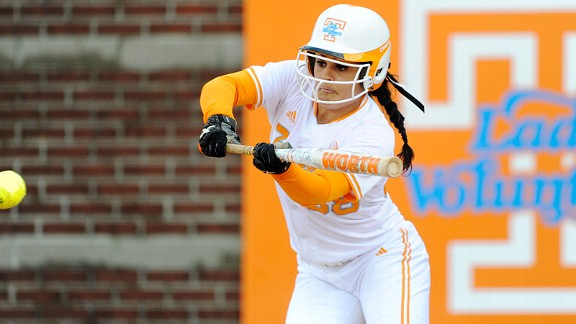 2. Tonya Callahan (2005-2008)
Callahan is the best hitter to wear a Vols uniform. She's Tennessee's all-time career leader in home runs (51), RBIs (241), slugging percentage (.646), sac flies (15), and walks (154). She is second in all-time career on-base percentage (.487).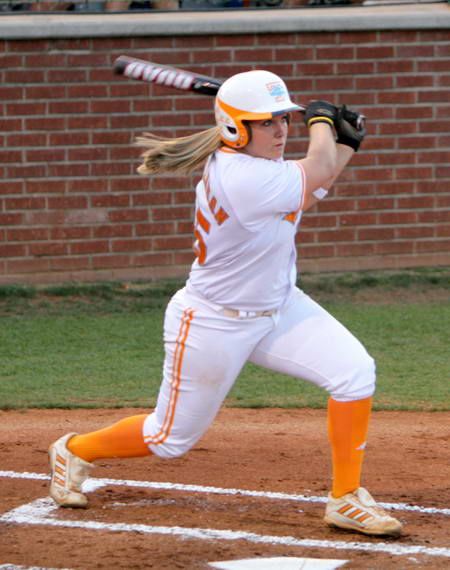 1. Monica Abbott (2004-2007)
It's hard to measure up to a pitcher who may be the greatest of all time. Abbott holds 10 Tennessee career pitching records: lowest ERA (0.79), wins (189), winning percentage (.848), complete games (178), solo shutouts (112), innings pitched (1448), appearances (253), games started (206), lowest opponent's batting average (.133), and strikeouts (2,440). Her 2,440 strikeouts also happen to be the NCAA record for most in a career.
In 2007, Abbott was named USA Player of the Year and received the Honda Award for softball. In 2008, she silvered with Team USA at the Beijing Olympics.
For the past eight years, Abbott has been playing professional softball in Japan and the U.S. On May 5, she made history as the first female team athlete to sign a million-dollar contact.