Create a free account to unlock this article!
Get Started
Already a subscriber? Log In
IRVINE, CALIF - The PGF Shootout Championship heated up with talented teams from So Cal, Nor Cal, and the midwest coming to play on Sunday at Bill Barber Park.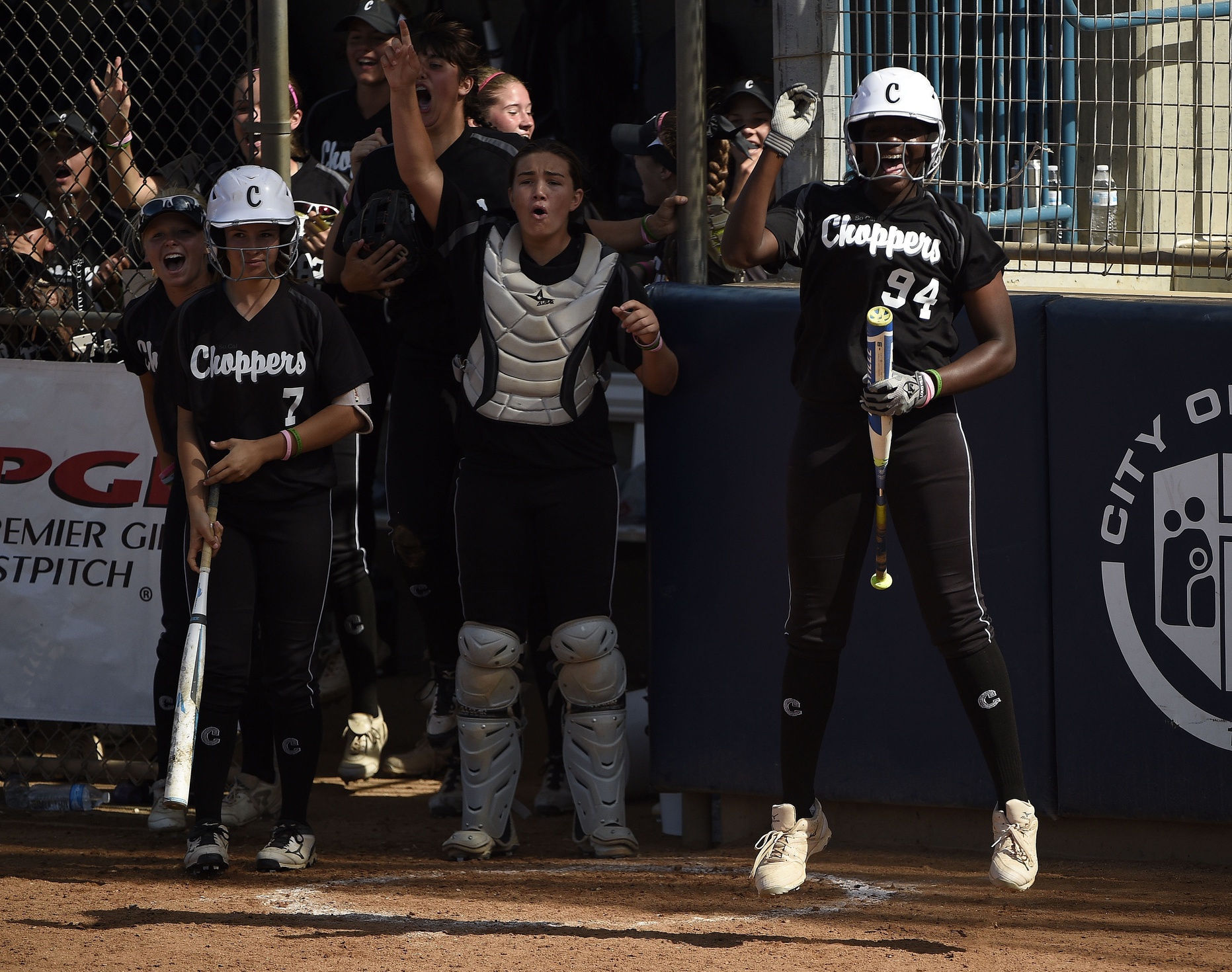 (Kelvin Kuo/USA TODAY Sports)
14U PGF Shootout Championship
The So Cal Choppers and Corona Angels have a history of battling on the field. Today was no different as Choppers' ace Jesse Fontes and Angels' southpaw Savannah Hooks faced off in the PGF Shootout Championship.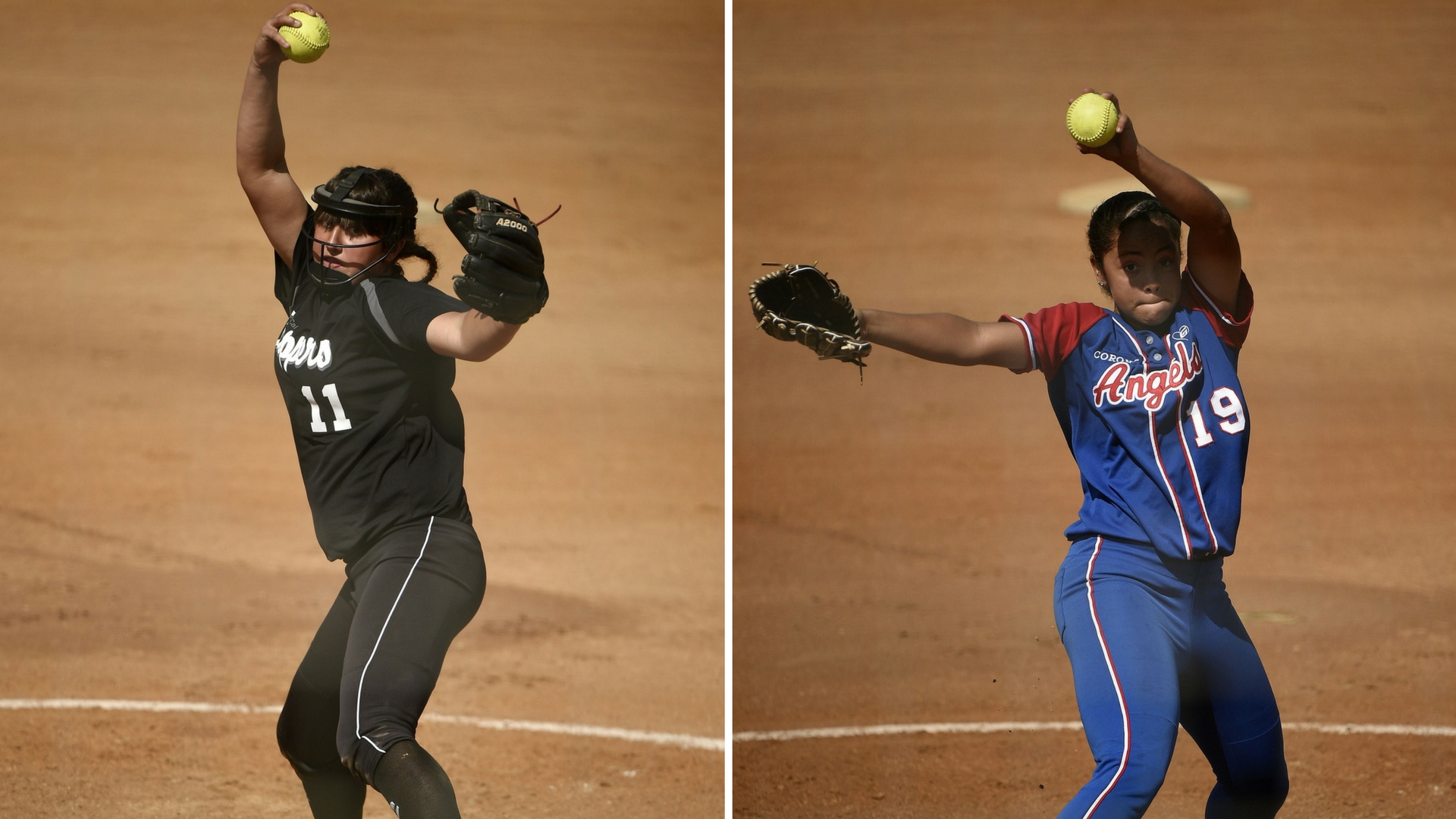 Pictured: Jesse Fontes (left) Savannah Hooks (right) (Kelvin Kuo/USA TODAY Sports)
It was No.20 Hot 100 2020 prospect Jesse Fontes who triumphed holding the Angels to one run.

In the first inning, it was text book softball for the Angels. Savannah Polamalu singled. Polamalu advanced on the sac bunt by Allison Beck. Caliyah Thompson singles to score Polamalu.
[tweet url="https://twitter.com/FloSoftball/status/787768522445197312" hide_media="0" hide_thread="1"]
Hooks struck out five before giving up a solo shot in the fourth to Choppers third baseman Grace Keene tying the game 1-1.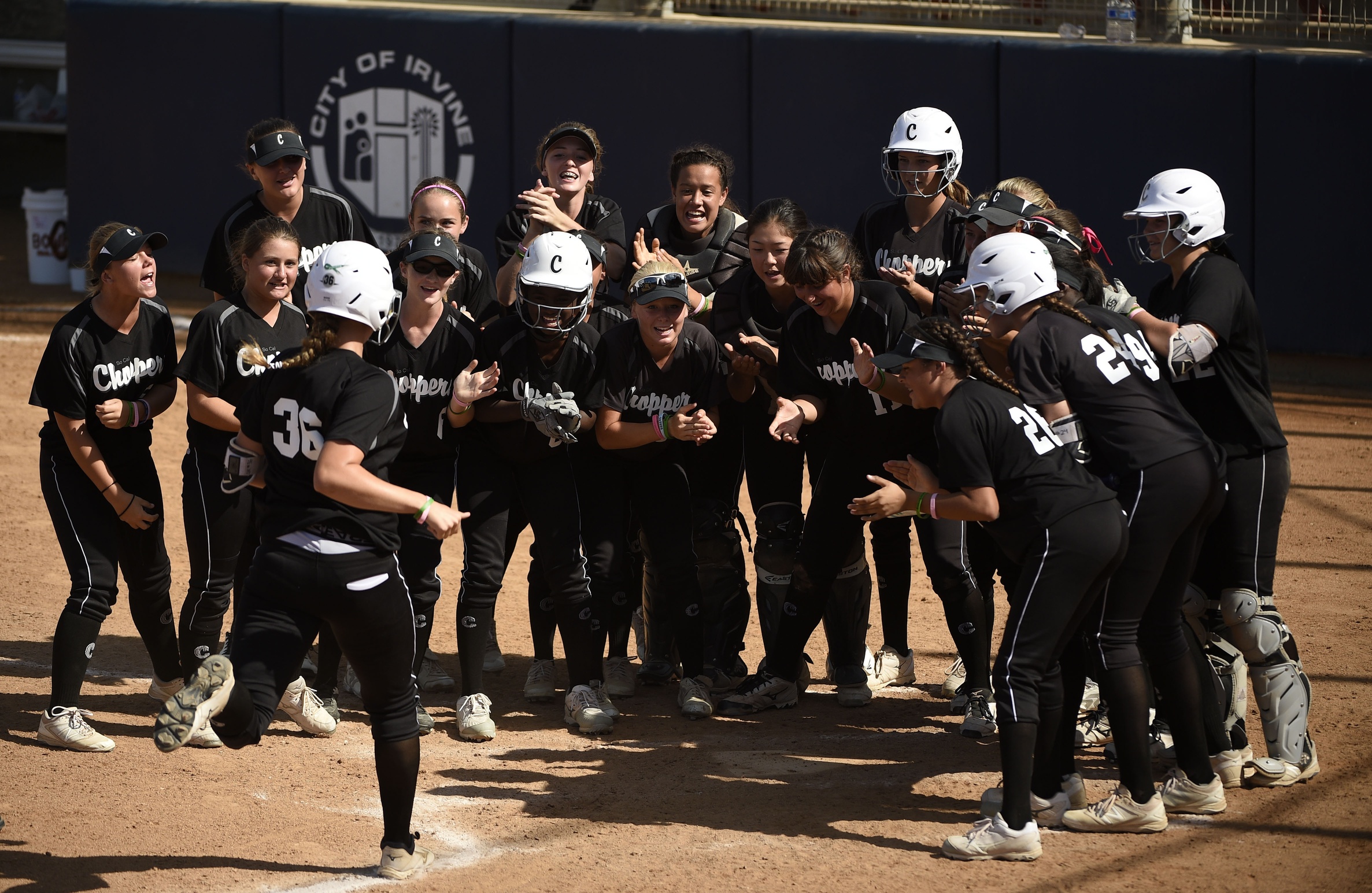 Pictured: Grace Keene (Kelvin Kuo/USA TODAY Sports)
She was nearly out of the inning when Reagan Hamilton reached base on a infield error. The Choppers took the lead when Alyssa Kaneshiro drilled a double to left center to score Hamilton, 2-1.
Pictured: Alyssa Kaneshiro (Kelvin Kuo/USA TODAY Sports)
Fontes got herself out of a bases loaded jam striking out Auburn-commit Sarah Willis and getting a pop out in the bottom of the fifth. She struck out six in five innings allowing four hits.
16U PGF Shootout Championship
Coach Jen Tyrrell and her Bandits stuck their flag in the sand at the 16U PGF Shootout Championship picking up where Beverly Bandits Conroy left off at PGF Nationals 16U Premier. Bandits-Tyrrell squared off against Sorcerer-Gabeles beating them 3-1 in the first round of championship games.
Pictured: Coach Jen Tyrrell & Hallie Hall (Kelvin Kuo/USA TODAY Sports)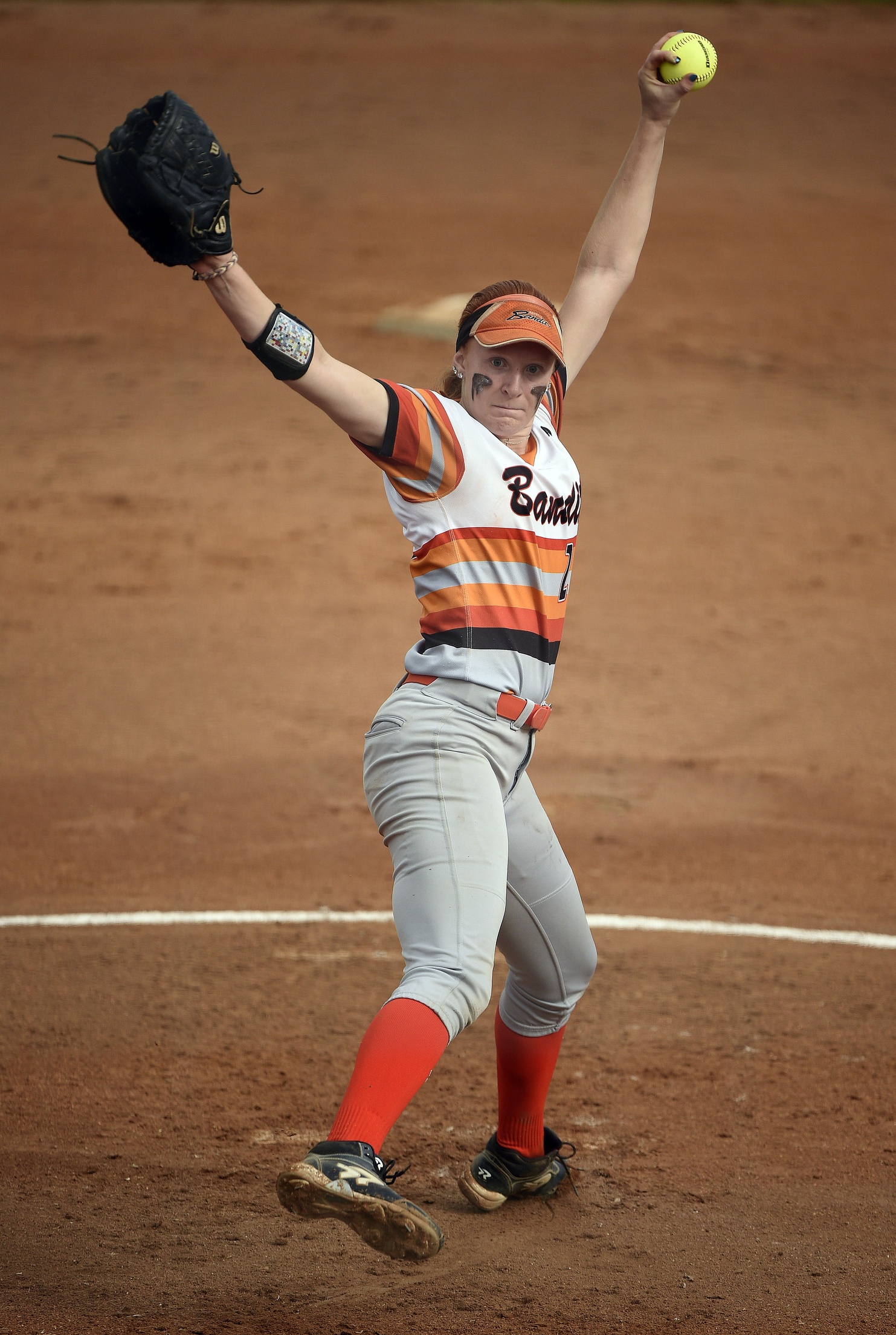 One familiar face we saw from the 16U PGF Championship game is Sydney Supple who struck out eight batters to complete the game. The Northwestern-commit carries the success from last season with a new supporting cast.
The biggest standout was James Madison commit catcher Hallie Hall who hit two bombs driving in all three of the Bandits runs.
Hall told SoCal Sidelines reporter Tony Ardino, "In my head, I just kept swinging away," Hall said. "I knew I needed to help my team. They've been carrying us all along. It's been a team effort. I knew I just needed to hit that ball and drive it."
The Sorcerers struck in the fifth with an RBI single by Utah State commit Mazie MacFarlane.
Hall responded with a two-run blast in the sixth to score Alabama-commit Bailey Dowling capturing the championship Sunday morning.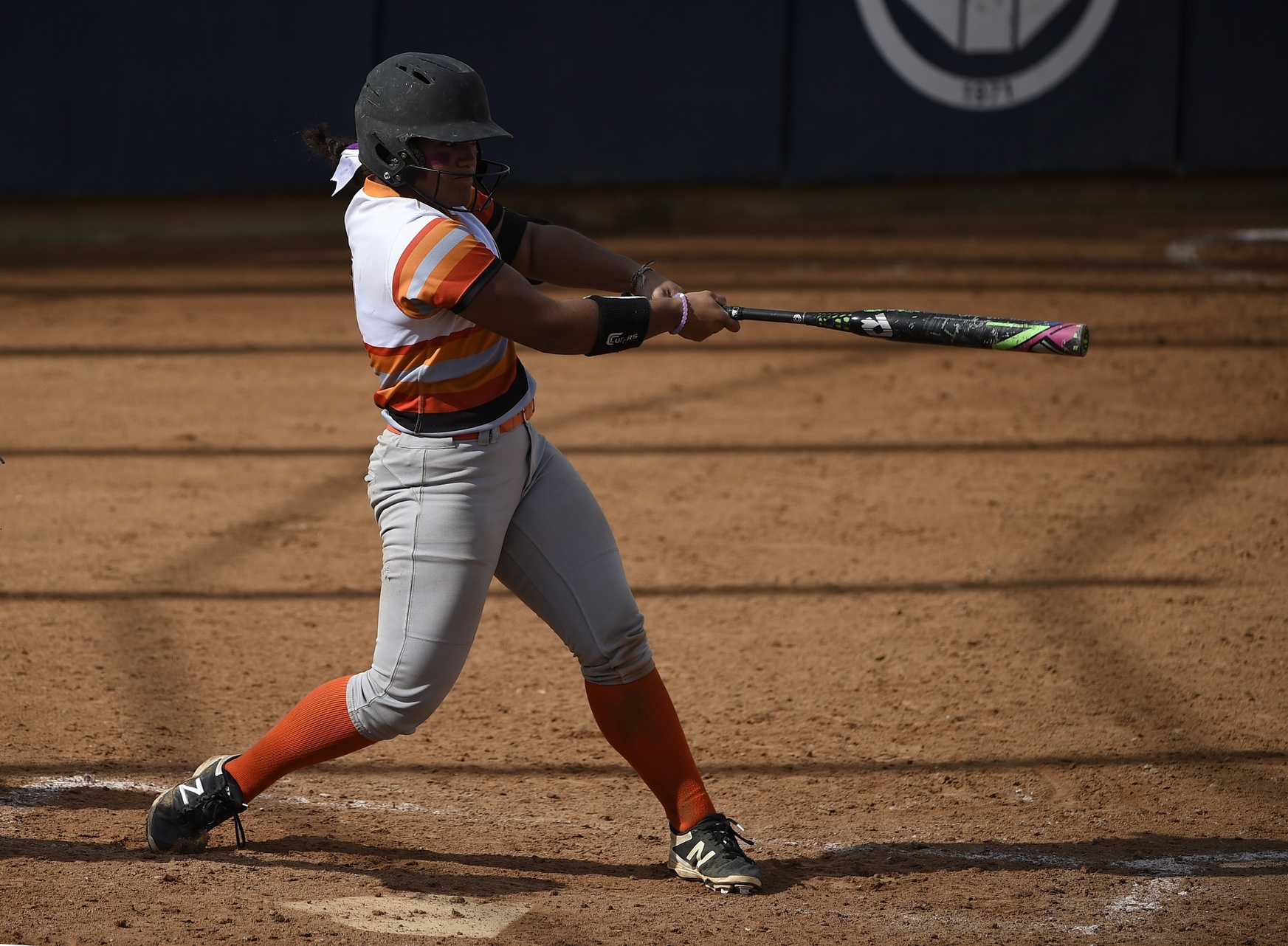 Pictured: Hallie Hall (Kelvin Kuo/USA TODAY Sports)
18U PGF Shootout Championship
Beverly Bandits-Conroy kept the winning mojo going into the 18U PGF Shootout Championship at Bill Barber Park beating Athletics-TO/Mercado 6-1.
With most 18U teams competing without some of their key players due to school visits or homecoming, Bandits-Conroy still know how to scrap.
No. 2 Hot 100 2017 prospect Alexis Holloway handled business in the circle and at the plate. She struck out seven allowing three hits and one run.
Pictured: Alexis Holloway (Kelvin Kuo/USA TODAY Sports)
Northwestern-commit Rachel Lewis was on fire going 2 for 3 with a double, two runs, and three RBIs. Loyola-commit Madison Ebeling added to the offensive onslaught going 2 for 2.
[tweet url="https://twitter.com/FloSoftball/status/787730329289170945" hide_media="0" hide_thread="1"]
The Athletics responded in the fifth when Arizona-commit Hanah Bowen scored from third on a fielder's choice.
Related:

Beyond the Diamond: Beverly Bandits


Beyond the Diamond: Corona Angels