PGF Shootout Championships 2016
Sydney Supple Delivers a PGF Shootout Championship
Sydney Supple Delivers a PGF Shootout Championship
Beverly Bandits JT won the 16U PGF Shootout Championship in true Bandits fashion. With strong pitching, aggressive baserunning, and timely hitting, they are looking like they may be the No. 1 16U team in the country. Sydney Supple was on the 2016 PGF Prem
Oct 18, 2016
by FloSoftball Staff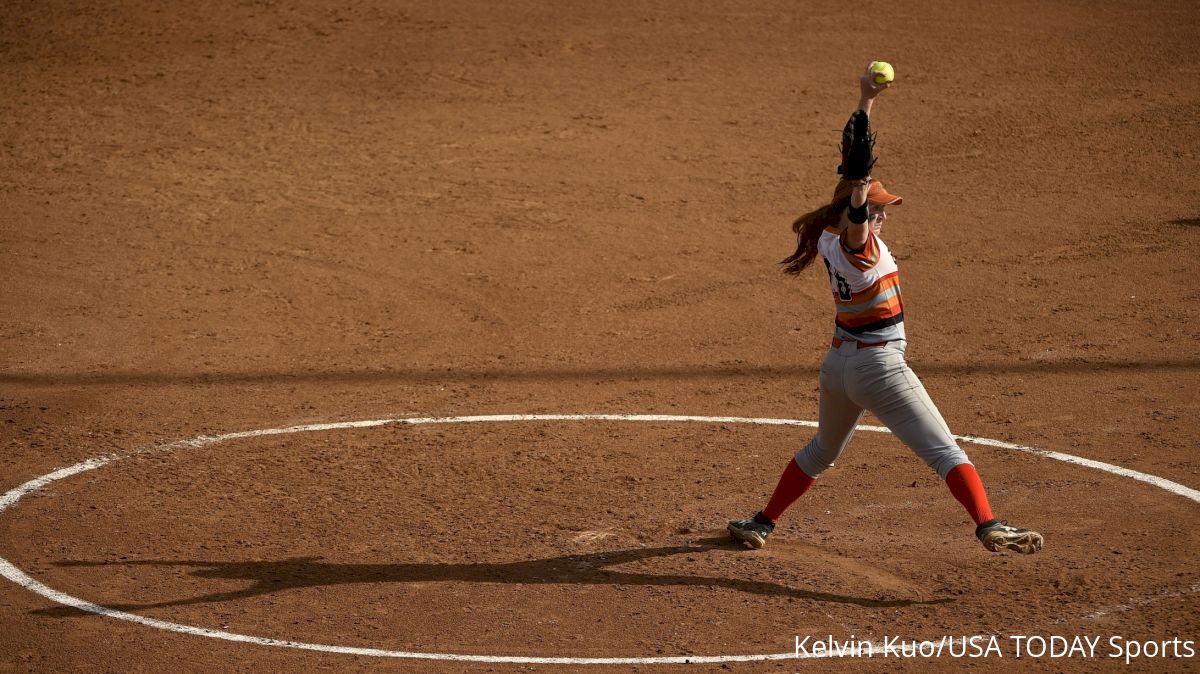 Beverly Bandits JT won the 16U PGF Shootout Championship in true Bandits fashion. With strong pitching, aggressive baserunning, and timely hitting, they are looking like they may be the No. 1 16U team in the country. Sydney Supple was on the 2016 PGF Premier National Championship 16U team. She reveals what it means to be a Bandit and the responsibility that comes with the name.

Winning is one thing...winning in California at Bill Barber Park is a whole new thing. It is the feeling of accomplishment knowing you just faced the best of the best competition and came out on top. Also you are filled with the deepest of pride for your program, your team, for the words written across your chest. The words now that have become a tradition to say when playing on Bill Barber is,
It's a great day to be a Bandit.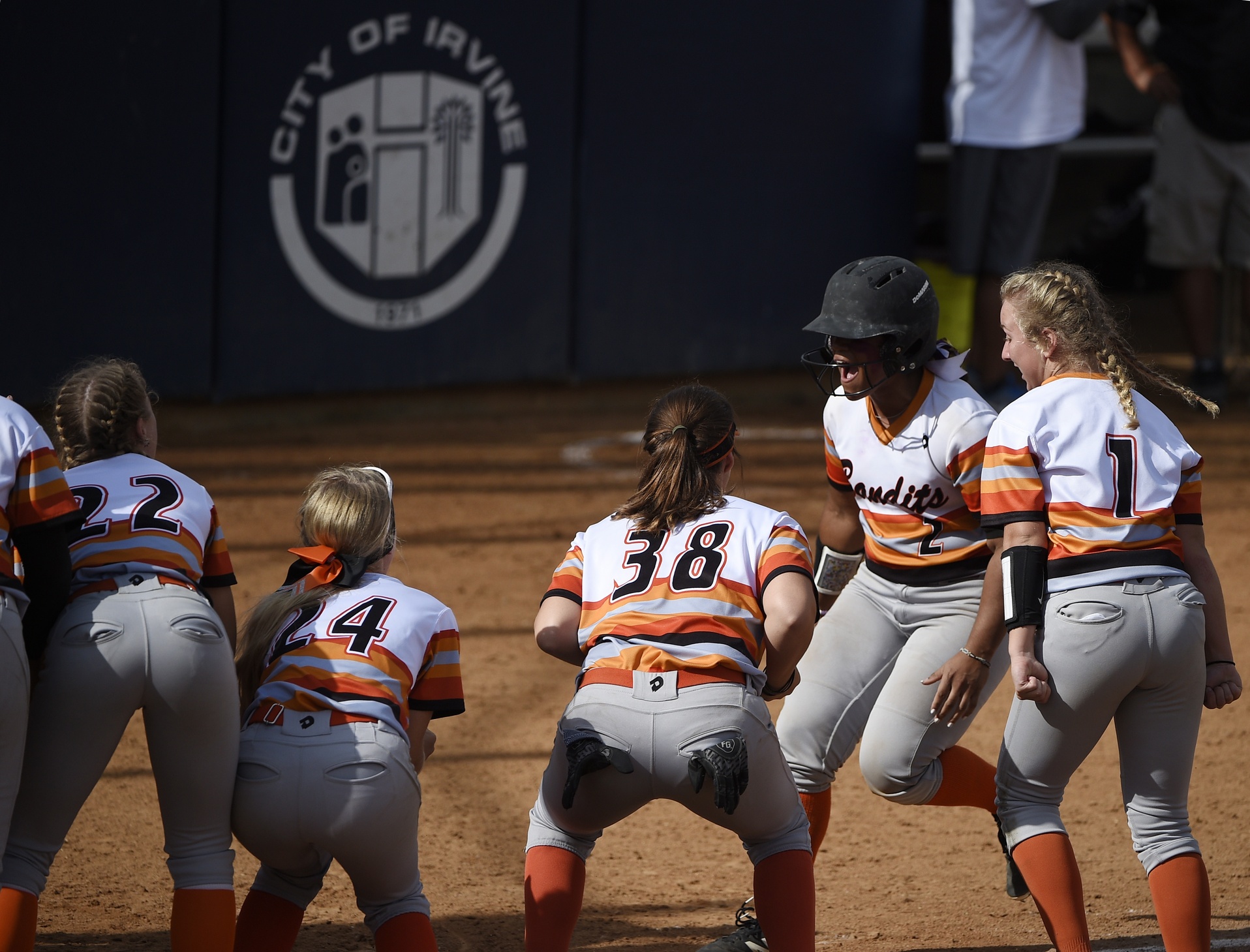 (Kelvin Kuo/USA TODAY Sports)
A little over two months ago, I stepped foot on Bill Barber Park. It was the furthest I have ever gone in nationals, and I knew we didn't just come here to play in the championship game, we came here to win it. Taking my place at first base, looking at my teammates, I was so proud of us. Last fall coming out to the PGF Shoot Out we went 0-1 in bracket play. I will never forget those words Coach Conroy told us after,
Remember this bitter, unsatisfied feeling. Because this feeling is what fueled us for the next nine months working harder than ever individually and as a team.
Nine months later, and the only feeling we felt walking away that time was the feeling we all dreamt about, exhilaration from winning the 16U PGF National Championship.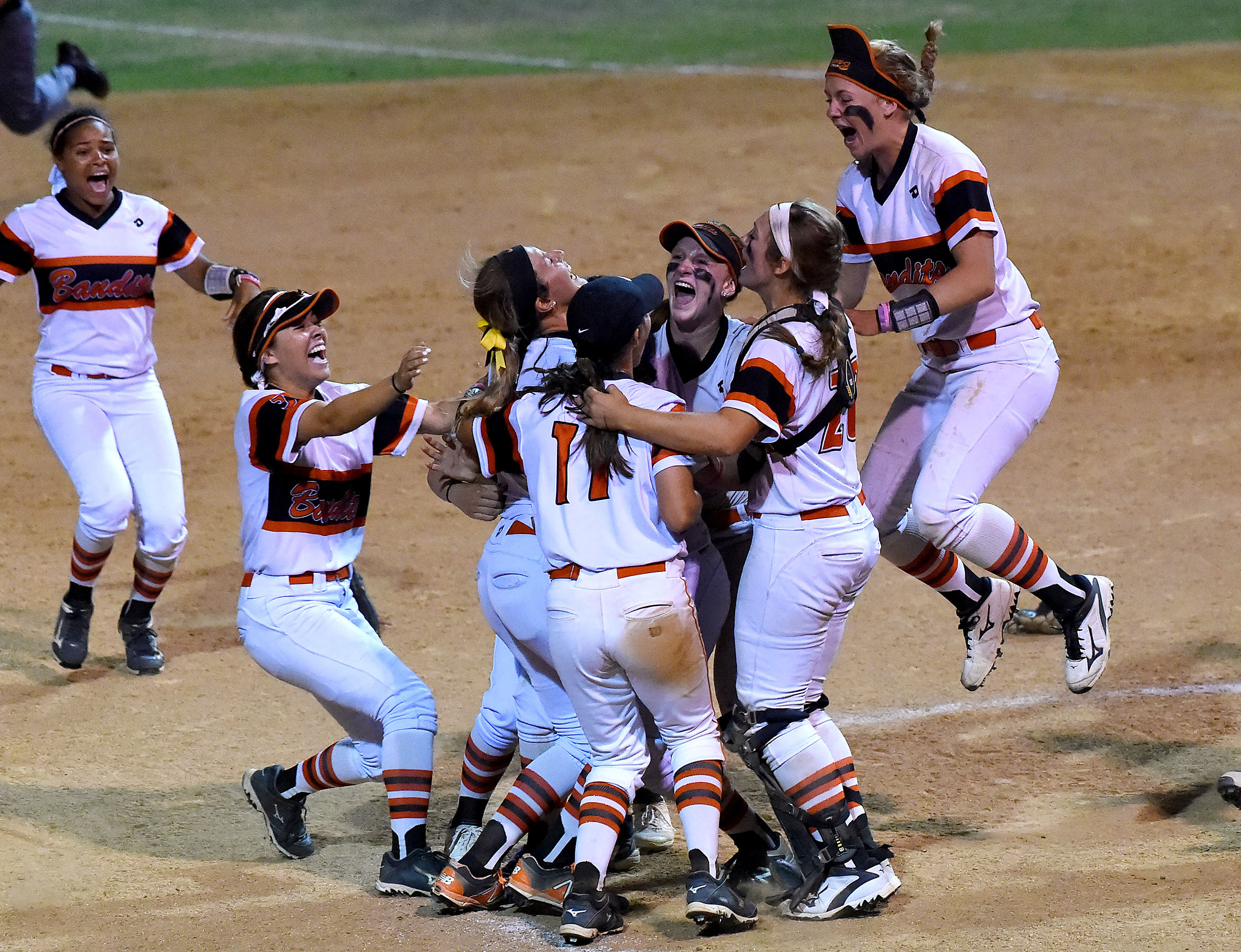 (Jayne Kamin-Oncea/USA TODAY Sports)
Two months later, and eleven new girls. The only two players remaining down in 16s off of the National Championship team are Hallie Hall and myself. If you happened to watch our championship game this summer you would've seen us both starting at the corner positions, first and third base. Those were our secondary positions that for the season we dedicated ourselves to become as strong in it as we could be, finding ways to remain on the field and fill whatever role we could to help the team.

Now if you watched our game yesterday or any other games this fall you would see us back in the battery pack we're known for. Hallie behind the plate, and myself on the rubber, both of us at home in the position. Where we have been waiting for our turn to take control.
Out in California this weekend I was asked by a reporter, "How did you make it back to the championship with a completely new team?"
The answer is simple, those girls are Bandits, and we all have one goal to be the last team standing on Bill Barber field.
This team is filled with girls who play beyond their years and would do anything they can for the team. Whether that be stepping up to hit a homerun or lay down a game changing bunt, and I feel we are only scratching the surface of the talent we are capable to play with.
In this short amount of time, I have felt so blessed to create friendships and be a part of this special team, coached by some of the greatest coaches in travel softball, Jennifer Tyrrell and Meg Kelly.
This year, my team will have a new challenge unlike my team last season, we proved we were at the top. The only thing more challenging getting to the top, is staying there and we will work even harder these next nine months to finish there.
Syd Supple
Beverly Bandits JT
Related: