Hot 100 2017s… #100-91
Hot 100 2017s… #100-91
Today, we begin our look at the top 100 players in the 2017 class; we're spotlighting 10 each day as we count down from 100 to No. 1.
Oct 24, 2016
by Brentt Eads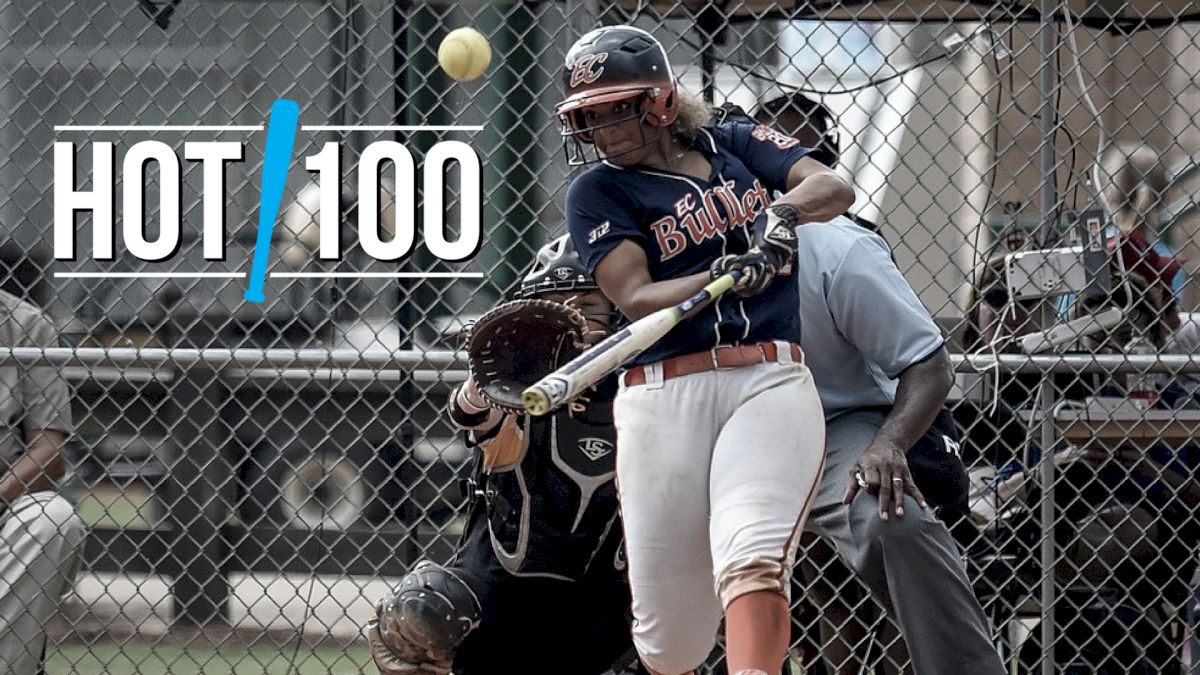 Unlock this article, live events, and more with a subscription!
Get Started
Already a subscriber? Log In
Today, we begin our final look at the top 100 players in the 2017 class… we're spotlighting 10 each day as we count down from 100 to No. 1.

We'll announce the top 10 of the class on Friday, November 4, then on Saturday, Nov. 5 we will reveal the "Next In (101-200)" and finally on Sunday, Nov. 6 will unveil our Top 50 College Classes.

There's been a lot of movement in these rankings compared to the previous list published six months ago before the summer tourneys. For example, there are 15 new players in the final 2017 Hot 100 (indicated with an *) and many players have made big jumps up the lists.

These players were chosen based on input and feedback from college and club coaches who've seen them play all across the nation.

Criteria for choosing and ranking the players includes their performances at the club and high school levels and projecting how they will play at the collegiate level.

Today we feature players No. 100 to 91 with standout players from California, Florida (3), Georgia, Illinois, Nebraska, North Carolina, Ohio and Oklahoma.
***


100--Pat Moore, P… NW Bullets Gold (DePaul)*

Pat has been a hidden gem in Oregon, but college and club coaches now know of her talent. She has excellent spins and her pitches move simultaneously on two planes. She's been a main reason the Bullets have been a top 18U team recently. At the high school level, she was an Oregon all-state pitcher this year with 387 Ks in 178 innings. In one game, she threw 21 strikeouts and her 16 shutouts led the state. Pat also batted .597, making her a legit two-way threat. The Northwest standout first came on the scene after a notable performance at the 2014 OnDeck West Coast Elite Camp.


99--Grace Baalman, P...St. Louis Esprit (Kentucky)

Grace moves to the Esprit after having success with the St. Louis Chaos and emerging as one of the most dominating pitchers in the Midwest. She's an intimidating 6-foot-2 right-hander who struck out an Illinois state final single-game record 39 batters in a dramatic, 17-inning semifinal playoff game and also batted close to .540 this year as a junior. Grace blew away the competition the year before as well, striking out 467 batters. A three-sport athlete, she also led her basketball team to the state championship and with her tall, athletic frame excels in volleyball.


98-Trenity Edwards, C/1B...EC Bullets (Missouri)

Trenity is a strong catcher with the athleticism to play the corner spots, and she'
s a dangerous power hitter with the bat in her hands. She clubbed a three-run home run to help lead the Bullets to a 6-2 win in the championship of this year's USA Softball 18U JO Cup. She has a cannon for an arm and is skilled at throwing behind baserunners who wander off the bag too far. Trenity plays fastpitch in the fall in Oklahoma and slow-pitch for her school in the spring. This year, her team won a 6A slow-pitch title as she hit four home runs in the team's final three games. She committed to Mizzou in January 2015 over interest from ACC, Big 12 and other SEC
p
rograms.
97--Rylie Unzicker, OF/IF...Nebraska Gold (Nebraska)*

Riley is one of a half-dozen on the Nebraska Gold who will stay in-state and play for the Cornhuskers. She combines power with speed and is a top elite defensive player. Rylie hit .515 with 20 home runs and 51 RBIs in 36 games this fall to lead her high school team to a state title--the third in four years of prep ball for the Nebraska all-state pick. The younger sister of junior Cornhusker catcher, Madi Unzicker, Rylie earned MaxPreps National Player of the Week honors this fall (Sept. 26-Oct.2) when she hit .778 (10-for-13) with 10 RBIs in five games. Rylie committed to Nebraska in October of her freshman year.


96--Megan McMenemy, 3B/IF...Beverly Bandits (Ohio State)*

Megan is a lefty who will stay in-state to play college ball, following in the footsteps of her sister Paige, who is junior at the Univ. of Akron. Megan was the Columbus Dispatch's Metro Player of the Year in 2016 after she hit .547 with eight home runs, 52 runs scored and 18 steals. Her high school coach said she's the best player--baseball and softball--he's coached in 27 years on the fields. Megan is a lefty who can play third, short and second equally well because of her excellent glove and, as a pick-up with the Bandits 18U Gold team, won a Gold at ASA Nationals and was the leading hitter for the Bandits 18U Premier that finished tied for 7th at PGF Nationals.



95--Riley Wester, OF...Firecrackers-Rico (Notre Dame)*

Riley is the third of the Westers--following in the footsteps of Karley and Ali-- to be wearing Irish colors and, not surprisingly, the latest sibling has a very high softball IQ that allows her to excel on the field where she's constantly thinking two or three steps ahead. The So Cal senior plays the game at a high level and has the physical tools to come up big in the outfield or second base and at the plate where she can stretch a slap single into a double because of her speed and great instincts. The Huntington Beach, California athlete committed to Notre Dame in the summer before her sophomore season.
94--Skylar Hayward, P...EC Bullets (Georgia Tech)

Skylar is a power hurler with six pitches who led her Georgia team to the 2015 6A State Championship and a Regional Championship this fall with the playoffs still underway (Sweet 16). Skylar has especially good command of her curve and change-up and has come back after battling a back injury last summer. She showed her health was back by going 18-4 with a 1.04 ERA last fall with 148 K's in 134 innings. Before the season she was named a Gwinnett Co. "Super Six" honoree, one of the top half dozen players in her talent-rich region.
93--Kama Woodall, P...Gold Coast Hurricanes (North Carolina State)

Kama is the ace of the Florida-based Hurricanes due to her excellent screwball--which she throws inside to righty batters--and her curve and change which she can throw to all zones. Kama won several state titles and All-State selections before transferring to another school where she dominated again at a higher classification, 6A, going 18-2 with a 0.76 ERA and 163 K's in 138 innings. She committed to the Wolfpack in August of 2014 turning down interest from schools in the ACC and Pac-12.
92--Lauren Mathis, P...Windermere Wildfire (Georgia)

Lauren has played for several top club teams in the country including the Wichita Mustangs and Gold Coast Hurricanes along with the Wildfire where she's been coached by father Wes. Possessing some of the top spins in the country, she is tough to hit with her screwball, rise and offspeed drop. This spring she was named as the Florida Miss Softball honoree after leading her team to the Class 9A state title and compiling a 25-1 record with a miniscule 0.15 ERA. She also had 272 Ks in 138 innings and shined brightest in the Final Four where she gave up only five hits and no earned runs in 13 innings.
91--Brooke Langston, IF...Jersey Intensity (Tennessee)

Brooke earned FloSoftball All-American honors for the third straight year and was a Florida All-State pick in 2016 at DP. Brooke hits for high average and is a speedy baserunner who went 30-for-30 in steals in club ball in 2015 and then 24-for-24 in high school. She hit .509 for her team which won the 6A state title and also had no fielding errors. Smart and advanced with the bat, Brooke committed to the Vols last February and took her official visit the weekend of October 15.