Rising Star: Texas Bombers 2020 SS Jordan McClain
Rising Star: Texas Bombers 2020 SS Jordan McClain
Texas Bombers ETX 02 shortstop Jordan McClain emerged as one of the most talked about players from the Texas Bombers Exposure.
Oct 25, 2016
by Chez Sievers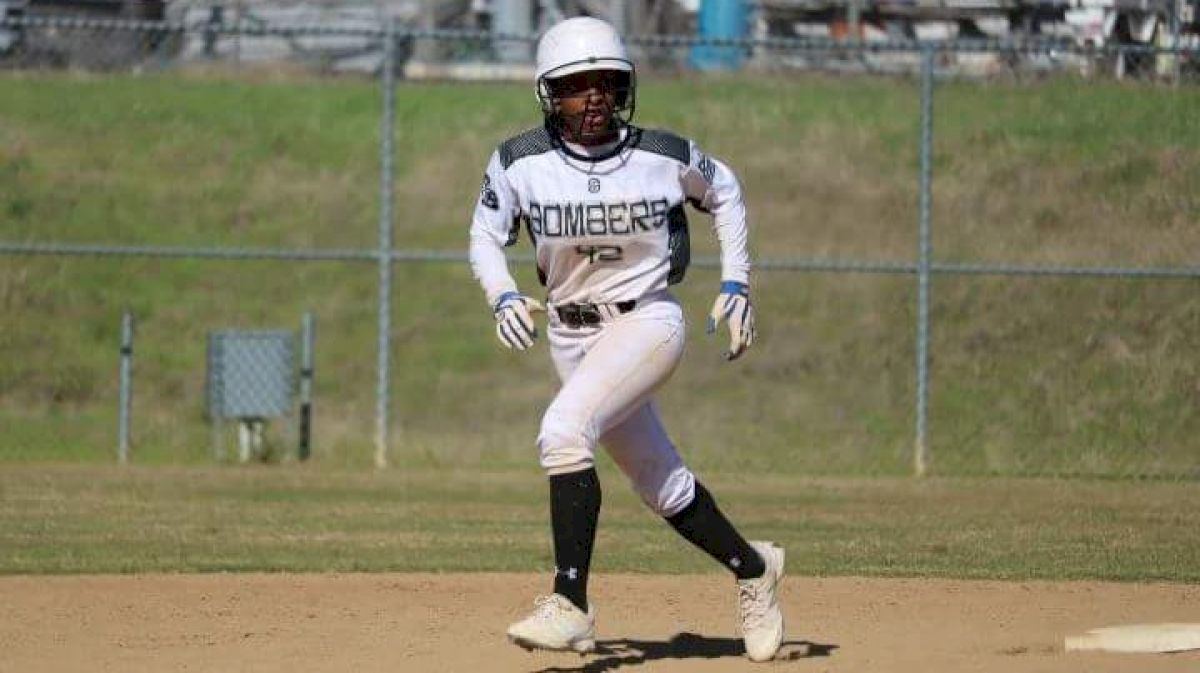 Texas Bombers ETX 02 shortstop Jordan McClain emerged as one of the most talked about players from the Texas Bombers Exposure Weekend on October 17-18. She blew coaches away when she ran a 2.6 from home to first and stole every base.
Before the Bombers Exposure, the recruiting scene was relatively quiet. Since the exposure, SEC, ACC, and Big 12 coaches are hot on her trail with some schools making offers on the spot.
McClain details the weekend, "Before this experience, I was just playing softball to play. But then I got on this select team, and now I'm playing in front of coaches and they're actually interested in me. It just dawned on me that I'm really going to play at a school. This is what I wanted to do."
The development of McClain's speed can be traced to a number of sources: track, basketball, and softball. She runs the 100m, 200m, and sprint relay. On the basketball court, she runs point guard and enjoys fast breaks and crossing people up.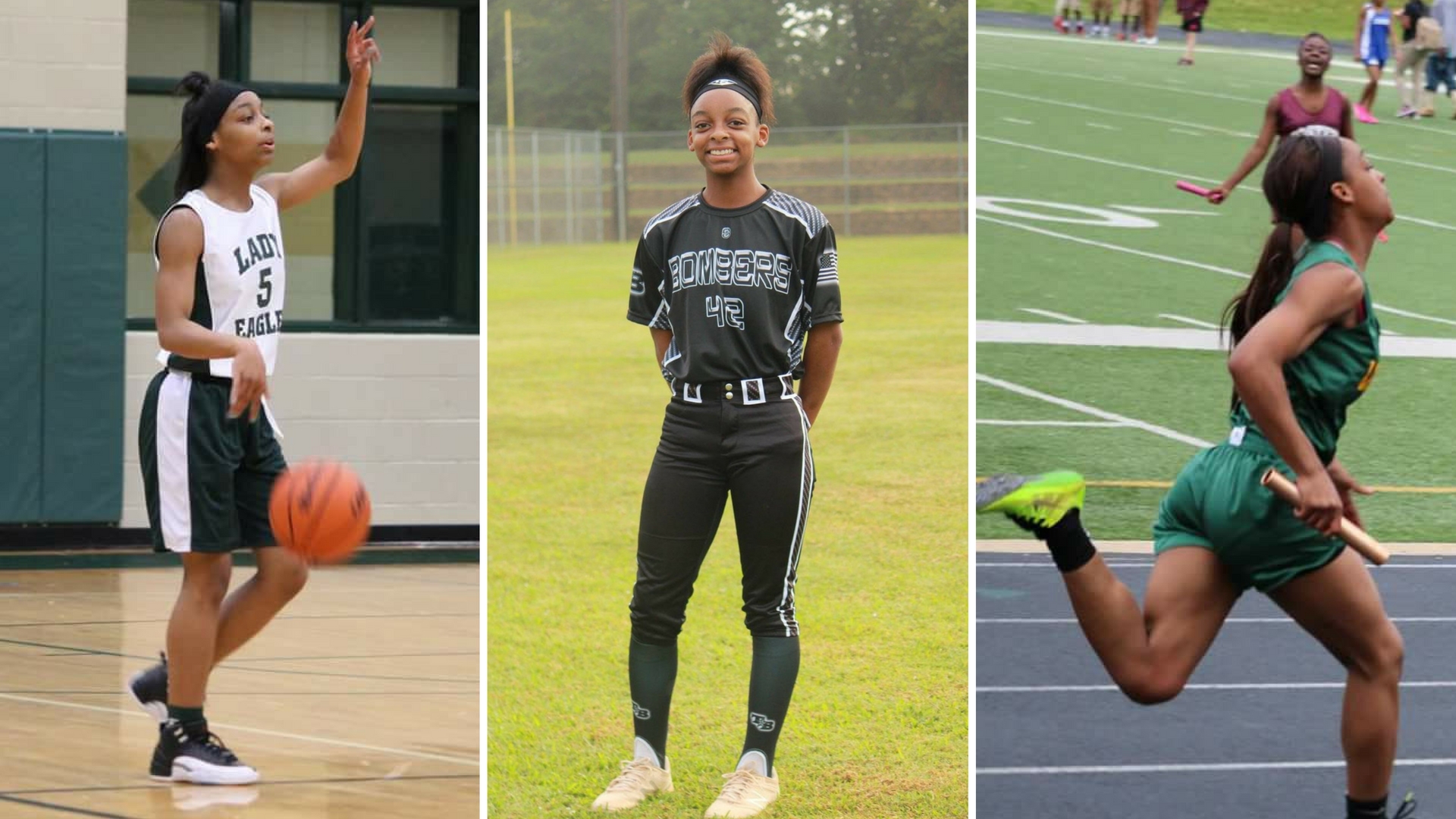 Beyond softball, family is the unwavering support and foundation for McClain's success. Her mom, Shalda, pushed Jordan to stay active and focused.
About a year ago, her stepfather, David, passed away.
"He was a big part of my life. He supported me in everything that I did," McClain said. "He actually didn't know anything about softball but once he got into it he helped me a lot. He helped me keep my attitude and my focus right. He stepped in when my real dad wasn't there for me. He supported me, and he raised me like I was his own child."
---


Jordan McClain
Position: SS/OF/C
Throws/Bat: Right/switch hitter
Grad Year: 2020
Hometown: Longview, Texas
High School: Longview
Club Team: Texas Bombers ETX 02 - Zachry
Home to 1st: 2.6 seconds
You were at the Texas Bombers Exposure Weekend. Tell me about that experience. Well, when I got there everything happened so fast. With all the colleges, everything was so new. Everything got real when I got to the Exposure. I think I did really well. I got to play in front of A&M, McNeese, Ole Miss, UT, and LSU.
How is your mom responding to all this attention that you're getting? She's shocked, and she's really happy for me. She's going with it.
How do you feel about where you're at in the recruiting process? I'm glad I'm at this level, especially at this age.
What are you looking for in a school? Right now, everything is open to me.
What is your greatest strength on the field? Running the bases. I like to make things happen, and I like to steal bases it's fun.
How good are you at getting out of pickles? I'm pretty good at it. It's fun to me. I like getting in them.
Do you like causing the defense to make mistakes? Yes, I like to make them work.
What do you like about shortstop? I like the quick plays. I like being the leader on the field and being able to talk to my infield.
Not everyone wants to be vocal on the field. Where did your vocal leadership come from? Me being vocal on the field is something new. I'm not really the type to speak up, but I surprised myself when I do speak up on the field. I like being able to talk my teammates and making sure everybody knows the next play and we're on the same page.
What's your favorite part about offense? My favorite part about offense is reading the defense. The defense tells me where to place the ball.
Who is your biggest inspiration? My biggest my inspiration is Coach Chet. He really helps out with anything. I can call and talk to him when I need something, and he's right there to help me. He's a really good person to talk to he listens.
Favorite place you've traveled to: Kansas City.
Last song you listened to: "Work from Home" by Fifth Harmony.
Favorite movie: "Zootopia."
What's your favorite holiday and why? Christmas because I like the mood of it. I like seeing the Christmas lights and getting to open presents and the weather.
Favorite food: Cereal.
Favorite color: Red.
What celebrity would you most like to meet? Fifth Harmony.
What's one thing few people know about you? I like draw on my free time, and I like to write.
Do you have any softball superstitions or rituals? I talk to myself in the box. I try to make myself confident when I get into the box. I remind myself on where I'm going to place the ball, how I'm going to do it. I tell myself that I'm going to get on base.
If you could have dinner with anyone dead or alive who would it be? My stepdad, David.
What's been your favorite softball experience? This experience getting into the recruiting process.
If you could describe yourself on the field and off the field, what would it be? Determined.
What is your ultimate softball dream? Retire my own jersey.
When you retire your jersey, what do you hope people would say about you?
That I never gave up.