Ronald McDonald Tournament 2016
What to Watch for at Ronald McDonald
What to Watch for at Ronald McDonald
The Scrap Yard in Conroe, Texas will host the Ronald McDonald Tournament from October 28-30 featuring the top talent and teams in Texas with some west coast power houses making the the trip. FloSoftball will be LIVE streaming the 18U teams.
Oct 26, 2016
by Chez Sievers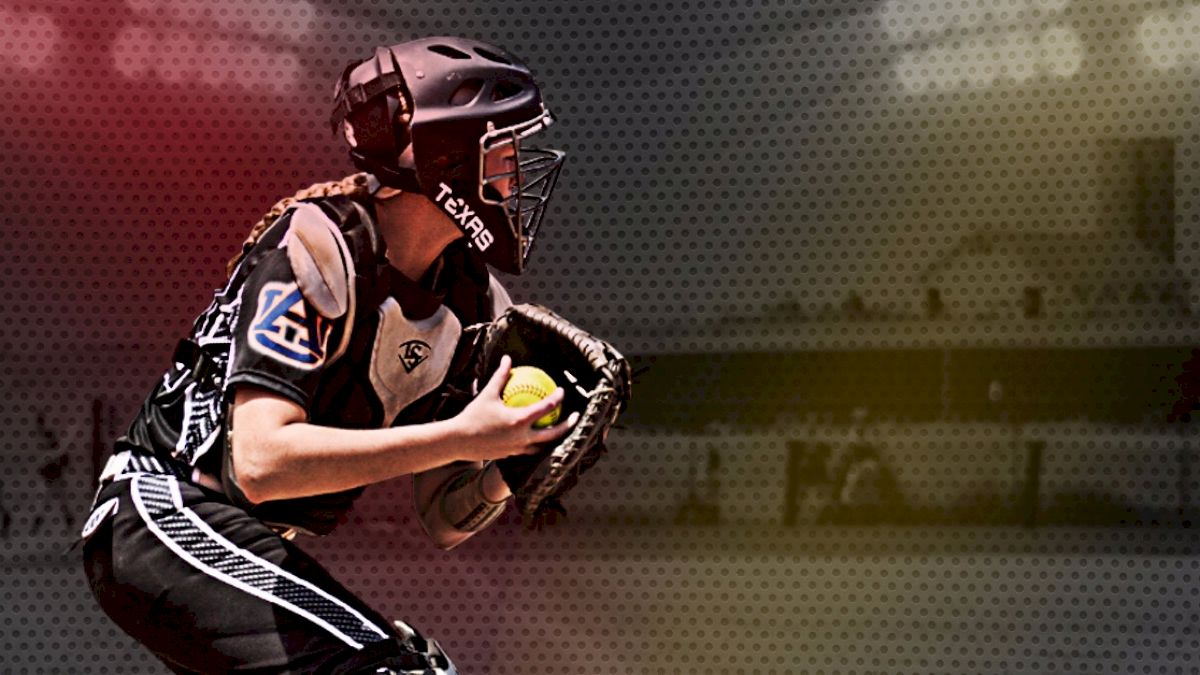 The Scrap Yard in Conroe, Texas, hosts the Ronald McDonald Tournament from October 28-30, featuring some of the state's top talent and teams as well as a number of West Coast powerhouses making the the trip. FloSoftball will be LIVE streaming the 18U teams on Scrap Yard Iron fields 1-4.
See Streaming Schedule

Jonathan Lampl has been running tournament for 24 years.
"I went to over 10 charities asking if they would like to be involved in this event," he said. "We chose Ronald McDonald and have been able raise over $500K for the charity. Over the years, it's transformed into a recruiting event attracting lots of college coaches."
Prominent California teams are traveling to Ronald McDonald, including two of David Mercado's Athletics squads.
"We wanted to do something different," Mercado said. "We heard the tournaments are run very well. We wanted to get outside the box."
Who to Watch for at Ronald McDonald
No. 9: Texas Bombers
Why:
After losing two outstanding pitchers a year ago--Sam Show (Texas A&M) to graduation and Brooke Vestal (Oklahoma), who joined the Firecrackers-Rico team--most thought Scott Smith's team would take a step back. However, 2016 ended up being the best year in the team's history, and the future is very bright for the program. The Bombers are loaded with returners all headed to Power 5 schools and most are Hot 100 honorees: 2018 OF/P Makinzy Herzog (Florida State), 2017 P Shelbi Sunseri (LSU), 2019 IF Taylor Pleasants (LSU), 2018 IF Georgia Clark (LSU), 2018 C Haley Nillen (Auburn), 2018 IF Kiley Naomi (Oklahoma State), 2018 P Maddie Lindsey (Baylor), 2018 OF Tate Whitley (Ole Miss), 2018 IF Kayla Garcia (Texas A&M), 2019 C Cait Calland (Texas), and 2018 OF Katelin Cooper (Ole Miss). One player to watch for is pitcher Ashley Koncir, who will sign with McNeese State. A number of Texas club coaches are impressed with her spin and movement.
No. 13: Texas Glory
Why:
The Glory had a strong summer with a 13th-place finish at PGF Nationals and top-five finishes at three other big tournaments: USSSA World Fastpitch Champinoships (second), DeMarini Invitational (third), and Colorado Fireworks/Sparklers (fifth). Kevin Shelton's 18U team lost Louisville Slugger Hit Club star Shannon Rhodes (Oregon) and four other DI standouts, but it returns a strong core of seniors including lefty pitcher Maddie MacGrandle (Texas A&M), who was the Texas Gatorade Player of the Year, OF Taryn Antoine (LSU), OF Brittany Jackson (Kansas), IF Camryn Woodall (Utah), IF/C Abby Smith (Texas A&M) and IF/OF Aralee Bogar (Iowa). Added to those strong half dozen returnees are standout 2018 infielders Audrie LaValley (Oklahoma) and Mady Lohman (Oklahoma State).
No. 31: Firecrackers AZ
Why:
Jeff Hinkle's team had a strong summer, finishing second at the TCS Colorado Super 48 and finished 25th at PGF Nationals. Firecrackers AZ lose elite 2018 MIF Grace Lyons (Oklahoma), who will play for Tony Rico's Firecrackers team out of Southern California, but they have more than enough talent coming back to be a threat in every tournament they are in. A pair of seniors, OF Savanna Avilla and 3B Hayley Busby, will play next fall at Virginia and 2018 OF/SS Haley Denning (Utah) will be one to watch along with talented MIF Isabella Loomis (Arizona State).
No. 29: Impact Gold-Jackson
Why:
Impact Gold-Jackson's key returners are catcher Haley Lee (2018, UL Lafayette) and middle infielder Baylee Klinger (2018, Texas A&M). Impact Gold adds two University of Houston commits, power-hitting Caela Kincaid, a 2017 middle infielder, and wicked fast slapper Meagan McCarver, a 2017 outfielder. The power in their lineup will be come from Maddison Demers (2017 1B), who is committed to Illinois. Expect to see 2017 Texas State commit Meagan King in the circle as well as McKenna Fryar. Also keep an eye out for one of the most talented uncommitted players in the country, Micaela Garza, who is a natural lefty with home-run hitting power.
No. 33: The Scrap Yard Dawgs
Why:
Led by Connie May are starting to make some noise in the Lone Star State after finishing fifth at the USA Softball JO Cup in Atlanta and taking fifth at the TCS Colorado Super 48. The team has 10 returners back and nine 2017s committed including P Ariana Adams (Texas) and MIF Tierrah Williams (Houston). Watch out for fast-rising 2018 outfielder C.J. Landrum, who committed to Georgia this summer, and her classmates Meagan and Morgan Smith, who play corner infield and catcher, respectively. A young talent who should make a big impact this year is newcomer Abby McKeown, an uncommitted 2019 pitcher whom coaches are high on.
No. 34: Texas Sudden Impact-Dutton
Why:
Perennially, one of the top teams in Texas, the Sudden Impact finished third at TC/USA Nationals in New York City this summer and took ninth place at the Colorado Fireworks Super 48. Head coach Glenn Bennett will have to replace four grads who are now in the SEC and Big 12, but the squad returns a pair of Texas Tech commits in 2017 C Kelcy Leach and 2018 MIF Yvonne Whaley. A young player who could be special this year is Clarissa Barron, a 2019 uncommitted middle infielder.
Aces Express
Why:
Aces Express Gold coached by David McCorkle is coming off a solid 2016 summer. The Aces finished 3rd at the Fireworks Power Pool and in the top 20 at both Triple Crown and ASA JO Cup. After losing only three players, the team returns the strength of their lineup. With every player committed to programs like Texas, Texas A&M, Texas Tech, Syracuse, SFA, Texas A&M Corpus Christi, Louisiana Lafayette, Oklahoma State, Baylor, Texas-San Antonio and Blinn. College, the Aces look to compete with the best in the country.
Athletics TO-Mercado
Why:
The Athletics needed no time to adjust to 18U, making it to the PGF Shootout Championship against the Beverly Bandits. They are led in the circle by UCF commit Breanna Vasquez. One key pickup for TO-Mercado is Hot 100 Arizona commit third baseman Hanah Bowen. The majority of team have been playing together since 12U. Utah State commit Alexis Orozco is their veteran shortstop who will be the commander-in-chief in the infield. Expect TO-Mercado to continue to upset 18U teams.
Athletics Mercado/Smith
Why:
After winning 14U PGF Nationals, David Mercado keeps raising the bar for Athletics Mercado/Smith, which will be competing in 18U tournaments for the rest of the fall. Only three players on his team have yet to make their college decisions with committed players going SEC, PAC 12, Big Ten, and Big 12. This summer, Lexi Sosa (2019, UCLA) was impressive on the mound, and in the box Jazmine Perezchica (2020, Arizona) is the catalyst for the Athletics lineup. She is backed by No.1 Hot 100 2019 prospect Kinzie Hansen. The Athletics are the most talented 2019 team in Ronald McDonald. Mercado is throwing this 14U team in the fire to prep it for the next level of softball.
How to Watch
On TV:
Now Available on Roku & Apple TV 4
STREAMING:
Available only on FloSoftball - $20 monthly or $150 yearly. Yearly
FloPro
access is to ALL FloSports sites.
SIGN UP HERE
Follow
@FloSoftball
on Twitter for live updates throughout the tournament.
#RonaldMcDonald2016



Join
FloPro
now for access to the best softball content on the planet! Get live streams, original documentaries, technique videos and more.