Ronald McDonald Tournament 2016
Kelcy Leach Talks Texas Tech, Family, And Rockford Peaches
Kelcy Leach Talks Texas Tech, Family, And Rockford Peaches
Kelcy Leach, a FloSoftball 2017 Hot 100 player, gears up to leave The Woodlands for Texas Tech, where she will play softball.
Oct 26, 2016
by Brittany Connors Connors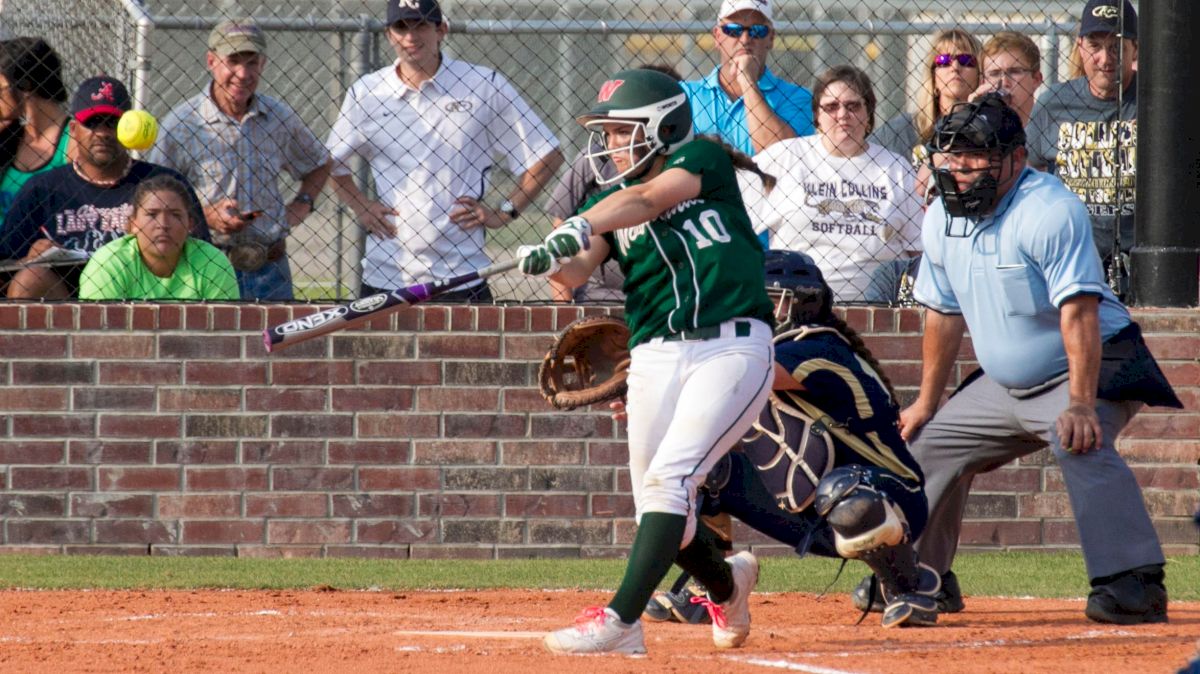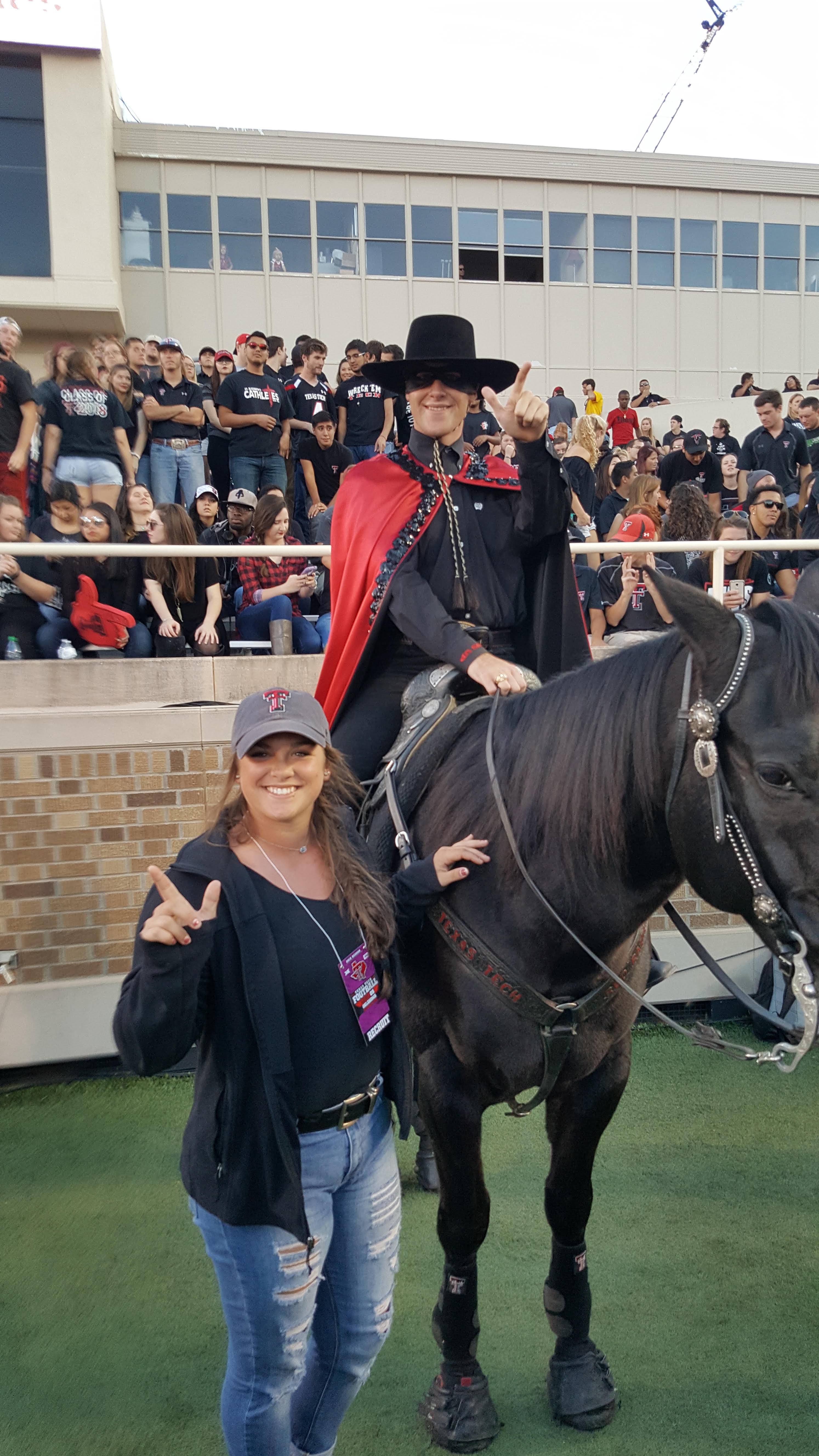 Kelcy Leach, a catcher/third baseman on the Texas Sudden Impact and No. 75 in our final 2017 Hot 100 rankings,
committed to Texas Tech
on her Sweet Sixteen more than a year ago. Now, a senior at The Woodlands High School, she is gearing up for her move to Lubbock. She visited the campus and the team last weekend and the experience only confirmed that she made the right choice in schools.
"It was just what I was hoping. Everyone was so welcoming and the coaches said everything that I was hoping to hear. The girls I will be playing with have the exact attitudes I would love to be playing right next to on the field. I couldn't ask for anything better."
Despite interest from Baylor, South Alabama, and LSU, Kelcy found the atmosphere at Tech a perfect fit. Plus, Tech offers a great kinesiology program.
"I have heard the Tech off season is hard and that college, academically, is stressful. My dad has been teaching me and pushing me to do more on my own in order to prepare. My older sister, Aubrey tells me pointers on what to do and what not to do."
Family Life
Kelcy grew up in family consumed with softball. Her sister, Aubrey, is a sophomore infielder for the Tennessee Volunteers and her younger twin sisters also play the sport.
"We are lucky to all play the same sport. We get to practice together and we are insanely competitive. We push each other to get better. We all see things differently and this helps us tell each other what to improve on. My younger sisters are so smart and are ahead of others already. It's like having a team and support system all in one."
Kelcy remembers waking up at 4:30am to stand at the end of the driveway with signs when Aubrey left for college. Now, it's almost her turn.
"It is so unreal. I am seeing my little sisters going through what I went through. Saying, 'I want to be her. I want to grow up to be like that.' Aubrey has already been through it. I am right in the middle and loving every bit of it. I remember how I felt and stay humble."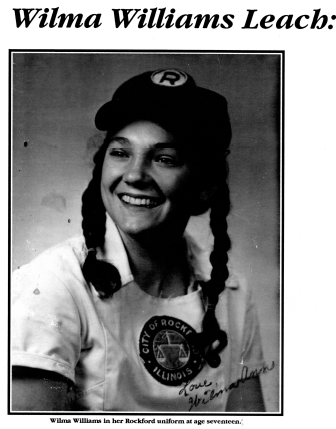 This family passion for softball can be traced back to Kelcy's grandma, a registered nurse from Missouri who made a historic splash in professional baseball.
"My Grandma Wilma is my biggest inspiration. She played for the Rockford Peaches in 1953 as a utility infielder and outfielder."
Kelcy's dad, Todd Leach, says the girls never got to meet their grandmother, Wilma Ann Williams-Leach, but talk about the story a lot.
"They probably feel some pressure to meet the expectations that were set by their grandmother and it drives them both," Todd says. "In the spring of my Mother's senior year of High School, her brother Carl drove her from South Central Missouri to Chicago for a large tryout with over a hundred women trying out for the professional league. After the tryout, their grandmother was offered a position with the Rockford Peaches of which she accepted and returned home to graduate high school. Directly after graduation, their grandma was driven to Rockford, Illinois and began playing for the Rockford Peaches in the All-American Girls Professional Baseball League (A-A GPBL)."
The sport definitely runs in the blood of the Leach family.
"Wilma was able to stay in touch with the Host Family that she lived with in Rockford until the mid 1980s until they passed away. Wilma was still alive when the movie 'A League of their Own' was released and she watched it," Todd remembers. "She stated the movie was very accurate in detail except for the part when they stopped at a Road House for beer and dancing! She laughed about it."


High School Ball
Life in Lubbock will no doubt be different and family will be far, but Kelcy is focusing on her time left in The Woodlands. Her best friends will also be moving away to play college ball, one to California and one to North Carolina.
"I just want to focus and get that State gold medal with them this season."
It hasn't always been a smooth ride for The Woodlands High Softball team. Last April, Kelcy's high school coach committed suicide.
"Last year, we had a pretty rough season. I broke my hand during the first game we played after he passed. I was out for five weeks and it was really hard to watch my teammates. I really had to become a leader. It was all really sad but it made me a better person. My hand is new and improved and I am ready to go."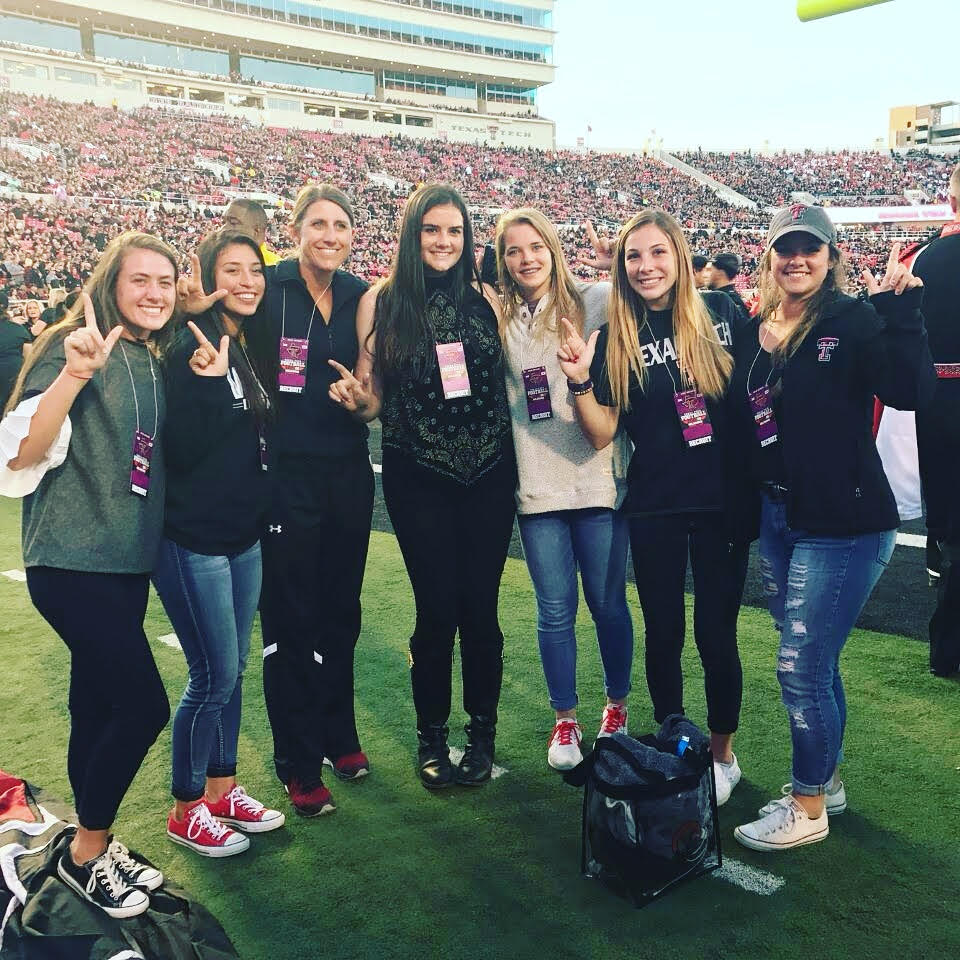 What's Next?
Kelcy's dream was to play softball in college. Now that she will be doing just that, she is looking ahead once again.
"There's always the 2020 Olympics and beyond. I have whole lot of work to do and I need to do well in college to have a chance. I will be working hard every day starting now."




Fun Facts About Kelcy

Softball superstitions:
​Since I was 10, I have always had to touch third base or first base between innings, depending on what side of the field I'm on.
​

​Favorite Food: ​Sushi​.

​How would your friends describe you? ​They would definitely say I'm silly most of the time. But as soon as I'm on the field, I become a different person and I'm ready to win.​

​Greatest strength on the field:

​C

alling pitches. I can usually tell what I need to call by how the batter swings and if she is having trouble with her front foot or if she is late.

​Favorite movie: ​A Walk to Remember.​

​Favorite Music:

​I mostly listen to pop. If I listen to country, it's probably Carrie Underwood.



​Favorite select tournament:

​The F
ireworks tournament in Colorado two years ago. It had been a long weekend and it was the last night. We played Tony Rico's Firecrackers in the championship game. Our coach didn't tell us there was a run rule, but apparently there was. We won 11-2.