Hot 100 Final 2017s #80-71
Hot 100 Final 2017s #80-71
We continue our final look at the top 100 players in the 2017 class… we're spotlighting 10 each day as we count down from 100 to No. 1.
Oct 26, 2016
by Brentt Eads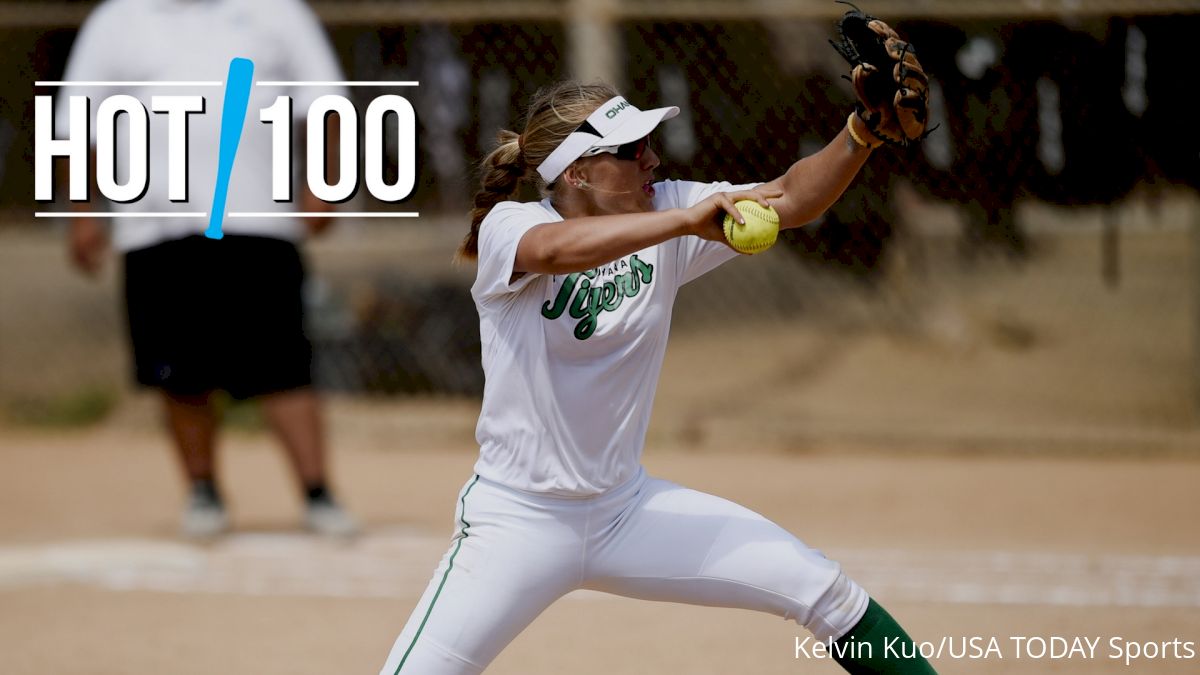 Unlock this article, live events, and more with a subscription!
Get Started
Already a subscriber? Log In
We continue our final look at the top 100 players in the 2017 class… we're spotlighting 10 each day as we count down from 100 to No. 1.

We'll announce the Top 10 of the class on Friday, November 4, then on Saturday, Nov. 5 we will reveal the "Next In (101-200)" and finally on Sunday, Nov. 6 will unveil our Top 50 College Classes.

There's been a lot of movement in these rankings compared to the previous list published six months ago pre-summer tourneys. For example, there are 16 new players in the final 2017 Hot 100 (indicated with an *) and many players making being jumps up the lists.

These players were chosen based on input and feedback from college and club coaches who've seen them play all across the nation.

Criteria for choosing and ranking the players including performances at the club and high school levels and projecting how they will play at the collegiate level.

Below we feature players No. 80-71 with standout players from California (5), Georgia (3), Ohio and Texas.
***

80--Yesenia Morrison P… Explosion-Denio/Wilson (Grand Canyon)*

The biggest sleeper in the 2017 class, Yesenia has emerged as one of the top pitchers in the country due to her ability to throw in the low 60's with excellent movement. She has a dominating drop ball and continually keeps teams off balance. Yesenia is a workhorse who wants the ball in big game situations. This summer she led Explosion-Greg to a 5th place finish at Boulder IDT and a 13th spot at PGF Nationals. Yesenia plays for one of the top high schools in Southern California and had 11 wins this year with a 0.52 ERA while limiting opponents to a 0.075 batting average. She turned down offers from bigger schools as she wanted to go to a smaller school closer to home. The So Cal pitcher committed to Grand Canyon in January of 2016.


79--Hannah Martinez 3B… So Cal Athletics-Richardson (Arizona)

Nicknamed "Peanut," Hannah is a lefty hitter who bats for a high average and is adept at driving the ball into the gaps. She has quick hands and feet which helps her on defense move laterally as well as come in quickly to shut down the short game. Hannah has been a stalwart contributor and leader on the Athletics, one of the perennial top club teams in the nation, because she goes full-speed all the time and is a fiery leader. Three years in a row she's led the A's to Top 5 finishes at PGF Nationals and has been the top RBI producer for those teams. Her game is advanced to the point that she should play early and often for the Wildcats, to whom she committed as a freshman.
78--Haven Sampson OF… Georgia Impact (Florida)

Haven may be one of the smallest players in the Hot 100 at 5-foot-2, but she may be the biggest when it comes to heart and playing with a swagger. An unselfish player with the ability to change the game on offense or defense, she has been called a "spitfire" by one coach and a "gamer" by another. Her greatest attribute, however, may be her ability to come up big in clutch situations. Scouts say there are few better with coming up with a key hit or defensive play when needed. In Georgia high school ball this fall, she hit .416 with a .464 on-base percentage and on defense made one outstanding play after another.

77--Lexi Harrington C… Sorcerer Gold (Arizona)

Lexi has been a standout in the Sorcerer organization for many years and helped her teams take 3rd at PGF 14U Nationals and 13th at PGF 18U Nationals the last few seasons. On the 18U team a year ago she caught all the games and showed why she's considered one of the top backstops in her class. Lexi calls a great game behind the plate and physically has all the tools including quick hands and feet to help her get the ball out quickly. Along with her excellent coaching at the club level, she's benefitted by being coached by former Olympian Michelle Granger in the high school ranks where she hit .375 this year with a .478 on-base percentage. Lexi committed to Arizona in the fall of her sophomore year of high school.
76--Keara Napoli P… Atlanta Vipers -- Vallery (Georgia)

Keara was a Georgia All-State pitcher a year ago when she went 21-4 with a 0.20 and this season has been strong again in leading her team to the State Finals Elite 8 playoffs in Columbus, Georgia. Keara is a strikeout machine because she throws in the mid-60's with excellent spins. Extremely competitive, she's refuses to lose and is the type of player who can carry a team on her back to a title. A great athlete, she has had relatives compete at Auburn and North Carolina in gymnastics and others who played college lacrosse. Even her parents are standout athletes, competing in Crossfit in the Master's Division. Keara committed to Georgia in February of 2014 after being offered by the Bulldog coaches who saw her in a tournament a few months before.
75--Jana Johns 3B… Georgia Impact (South Carolina)

Jana has been a three-time All-State selection prior to this fall and after helping her team go for a fourth straight Georgia state title next weekend it's a good bet she'll earn All-State honors yet again. This fall she has compiled career high numbers with a .533 batting average, 17 home runs and 73 RBI in her first 36 games. Jana is a power hitter who can crush the ball and has solid defensive skills that will help her see early playing time for the Gamecocks. She's also an excellent all-around athlete who was 2nd team All-State in basketball and set a single season school record with 520 points last fall.

74--Kyra Snyder P/1B… OC Batbusters -- Lastrapes (Louisville)

Kyra has won two CIF Southern Section Div. 2 titles playing at Mission Viejo High (California), one of the top high school programs of the last few years (finished #2 nationally this year), and won the last four CIF playoff games she pitched. The So Cal senior earned 1st Team All-Orange Co. honors by winning 17 games and also hitting .373. Kyra is one of the top dual threats in the country and at the club level helped the 16U Batbusters win the inaugural World Fastpitch Classic in Kansas City including a game-winning three-run homer in ITB in the quarterfinals. In the finals she had 13 K's in an ITB win and she was named the Tournament MVP. She's moving up to 18U this year and will sign with Louisville next month.
73--Kelcy Leach C/3B… Texas Sudden Impact (Texas Tech)

Kelcy is a very experienced catcher who has shown great success in calling her own games. A field general who is respected by her teammates, she leads by example and plays touch--shown by her hitting a home run in high school with what was later diagnosed as a broken wrist. A prototypical power-hitting backstop, she led her high school team in home runs and was second on the Impact in dingers this past summer behind Shelby McGlaun, now at Baylor. As a junior, Kelcy was named as a Texas Sports Writer's Association All-State honoree at catcher. She comes from a softball family as her father, Todd, is an Impact coach and her older sister Aubrey was a FloSoftball All-American and member of the initial Louisville Slugger Hit Club before starting this year as a freshman at Tennessee.
72--Ryan Denhart P… So Cal Athletics-Richardson (Maryland)

Ryan as just gotten better and better over the last few years to emerge as one of the aces on the powerful A's -- Richardson team and as one of the top pitchers in Southern California. She helped the A's finish 5th at PGF Nationals this summer and earned 1st Team All-Orange County honors after leading her team to the CIF Southern Section Div. 1 semifinals. Ryan won 14 games as a junior and had a 1.18 ERA as a 5-foot-11 hard-throwing righty who overpowers with a combination of dropballs, screwballs and curves while throwing all at varying speeds.
71--Rachel Lewis OF/MIF… Beverly Bandits (Northwestern)

Rachel is an offensive machine and has been described as having "freaky athletic natural abilities" which includes 2.5-2.6 consistent home-to-first times. At the plate she can hit for power or drop down a bunt as a lead-off hitter and when on base she creates havoc and can steal at will. Rachel played for the Bandits 16U team that won ASA Gold and then at PGF Nationals helped her team win the title game by doubling to the fence, bunting for a hit and stealing two bases. The Cincinnati area senior has played left field primarily but also can play the middle infield.