Izzy Dino Chases Her Dream from Canada to D9
Izzy Dino Chases Her Dream from Canada to D9
Izzy Dino, 2018 pitcher from Vancouver, Canada flies to Orlando, Florida this weekend to find out if playing college softball in the US is a reality. She writes about her experience competing at the Diamond 9 Sun Classic Fall Showcase.
Oct 28, 2016
by FloSoftball Staff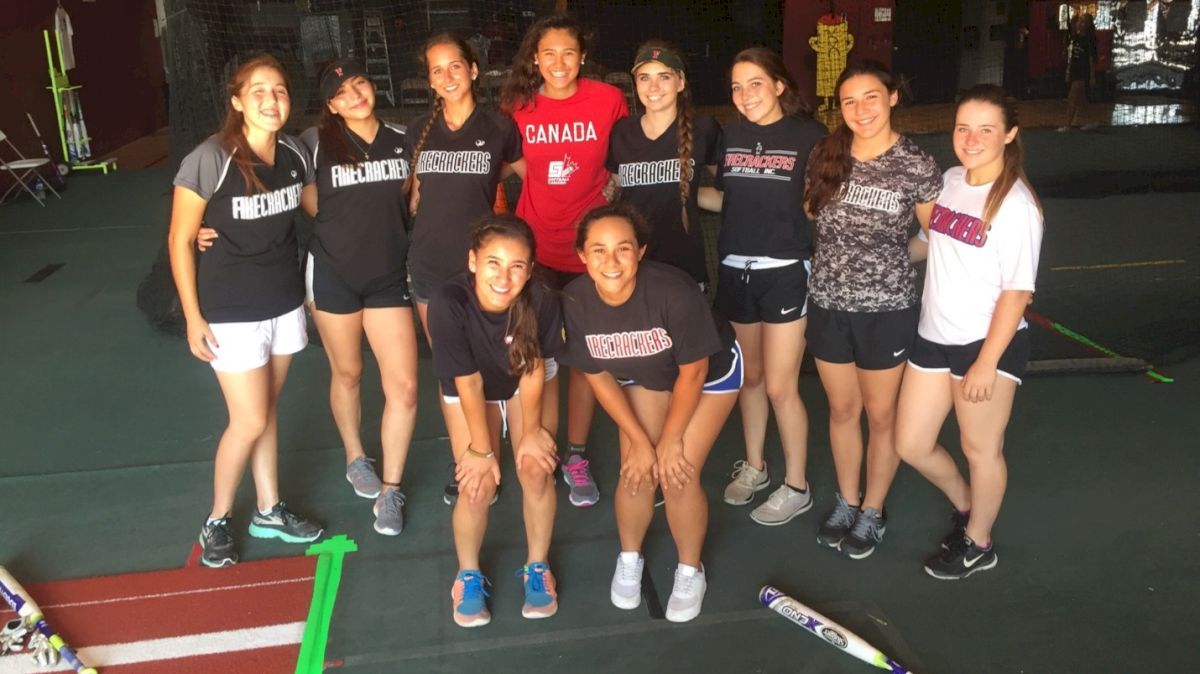 Izzy Dino, a 2018 pitcher from Vancouver, Canada, is in Orlando, Florida, this weekend to find out if playing college softball in the U.S. is a reality. She writes about her experience competing at the Diamond 9 Sun Classic Fall Showcase.

The 6-foot-2 junior plays locally in Canada for the Richmond Islanders and recently joined the Firecrackers-Barry 18U team in California.Izzy throws a 64 mph fastball, an offspeed dropball, a curve and change-up and is developing a riseball. With her size, levers and armspan, she is starting to getting noticed by colleges everywhere.

Here's an introduction to this fast-rising prospect...
---
Hi my name is Izzy.
I'm in my Junior year of high school at West Vancouver Secondary School and have been on the honor roll for the past three years. I've been playing softball since I was nine years old. I've always been very tall and having long arms and legs has helped me to be a good pitcher. I've always been athletic and I play high school and club volleyball as well.
When I was 12, I started taking softball more seriously and I realized that I wanted to be a really good pitcher. I started practicing a lot and going to pitching clinics. Living in Vancouver, Canada (we are about 200 miles north of Seattle), we get a lot of rain. Because of this, my dad built an indoor pitching facility in our basement for the Fall and Winter. My pitching coach, Erin Holtzman, trained me for over four years and made sure I had sound fundamentals.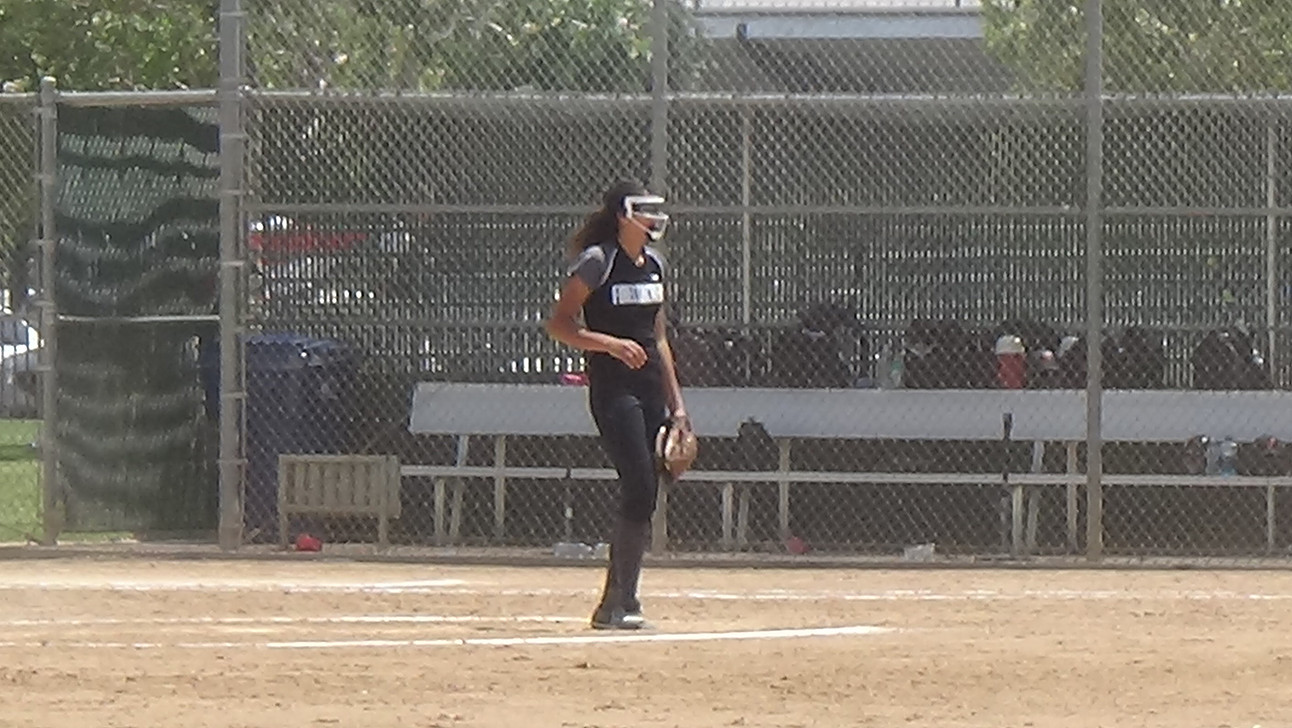 Softball where I live is competitive. There are some very good teams I have grown up playing against. My Richmond Islanders 2000A team had a great 2016 season, winning a bronze medal at our Provincial Championships. I pitched 56 games with a WHIP of 1.023, an ERA of 1.95 and a strike percentage of .703.
As I have gotten older, my dream of playing college softball started to become more of a reality. In my city, there are great softball programs at the University of British Columbia (NAIA) and Simon Fraser University (NCAA-2), but I always wondered what it would be like to play softball at a US university potentially at the NCAA-1 level. One day, I started watching college softball games from the 2015 Women's College World Series. It was so cool to watch some of the best athletes in the country play on TV.
After watching, I started to love the game of softball even more and learned so much more than I already knew. There have been many great Canadian pitchers who have had success in the past playing in the United States including Danielle Lawrie, Lauren Bay, and Jenna Caira. Sara Groenwegen played locally in the Vancouver area, and is now an All-American pitcher at the University of Minnesota. I started thinking this past summer, "If they can do it, why can't I?"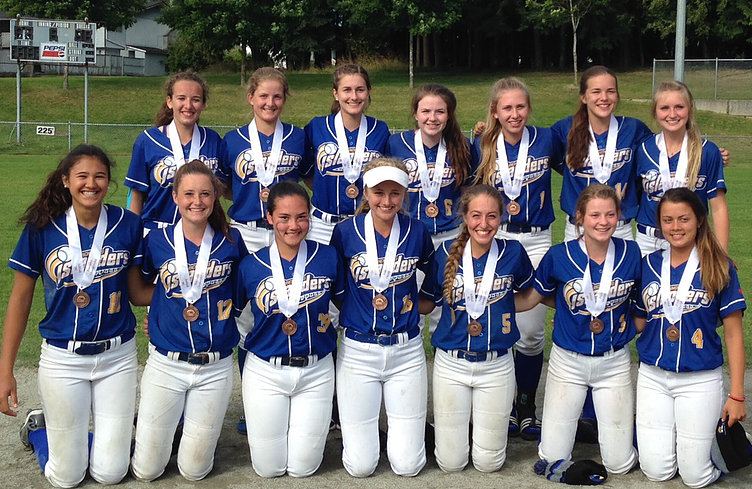 Last year, I looked at the possibility of playing for a US travel team to get more exposure and continue to challenge myself. I looked at different teams and finally found a team where I felt I could get a chance to play, develop and compete with a great bunch of teammates. That team ended up being the California Firecrackers Barry 18U team, based out of the San Fernando Valley. When I played in my first tournament with them at the USA Preps Elena Kramer Classic in Palmdale, CA this past July, I knew I made the right choice. Coach John Barry is a former professional baseball player and college coach, and he and my new American teammates were very welcoming. Our team played very well and we won lots of games and I struck out a lot of batters. This past October, we played in West Covina at the Big League Dreams Showcase tournament. My personal highlight was throwing a no-hitter in 7 innings against a California 18U Gold team. I also started having US College coaches speak to Coach John about me.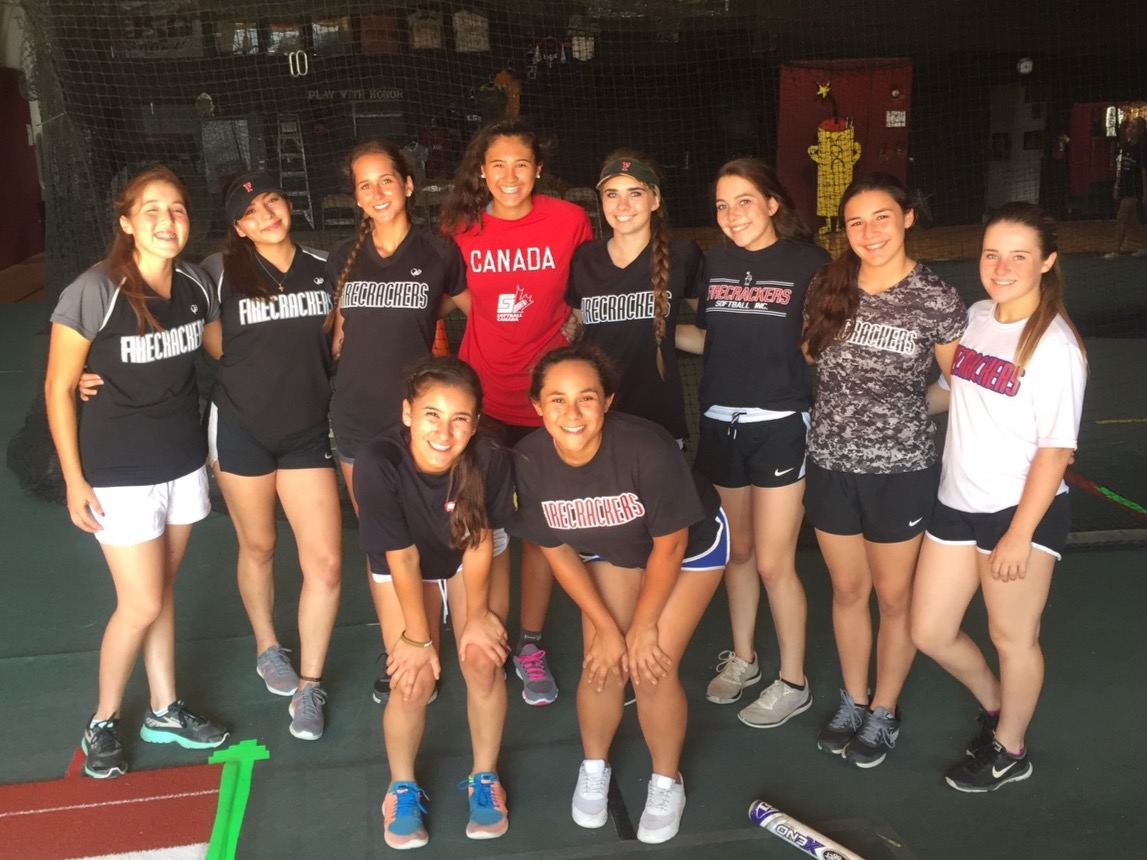 I have no idea whether or not I will end up playing for a US college team or play in Canada, but this experience has been amazing. My Firecrackers team and I are playing at the D9 Tournament this weekend in Orlando, Florida at the Seminole Sports Complex. There will be a lot of college coaches there and a chance for my teammates and I to show our talent. I'm looking forward to the challenge and the experience.
Izzy Dino