The Best Softball Pump-Up Songs Of All Time
The Best Softball Pump-Up Songs Of All Time
The best pump-up songs for softball and pregame. This list features Jay-Z, Bruno Mars, Beyonce and more.
Nov 22, 2016
by Chez Sievers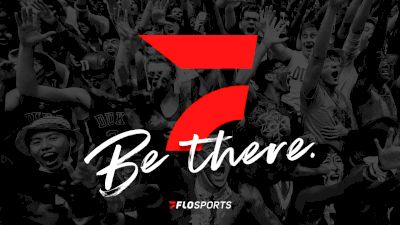 If you need something to get your blood pumping, FloSoftball has you covered with this playlist of 60 songs for your next practice or pregame warmup.
Lose Yourself by Eminem
Numb/Encore by Jay Z & Linkin Park
Bohemian Rhapsody by Queen
Bulls on Parade by Rage Against the Machine
Swagga Like Us by TI feature Jay Z, Kanye West and Lil Wayne
Clique by Kanye West
Victory by Diddy
Turn Down for What by DJ Snake and Lil Jon
Thunderstruck by AC/DC
Bawitdaba by Kid Rock
Eye of the Tiger by Survivor
Run the World by Beyonce
Stronger by Kelly Clarkson
Locked Out of Heaven by Bruno Mars
Whoomp! (There it is) by Tag Team
Welcome to the Jungle by Guns N' Roses
Livin' on a Prayer by Bon Jovi
Don't Stop Believin' by Journey
Wannabe by Spice Girls
This is How We Do It by Montell Jordan
I Believe in a Thing Called Love by the Darkness
Paranoid by Black Sabbath
Pour Some Sugar on Me by Def Leppard
The Edge of Glory by Lady Gaga
My Way by Calvin Harris
Dancing on my Own by Robyn
Yeah! by Usher
No Worries by Lil Wayne
Alright by Kendrick Lamar
Can't Hold Us by Macklemore & Ryan Lewis
Regulate by Warren G
We Are The Champions by Queen
We Will Rock You by Queen
Remember the Name by Fort Minor
Not Afraid by Eminem
Seven Nation Army by The White Stripes
Enter Sandman by Metallica
Edge of Seventeen by Stevie Nicks
Hit Me With Your Best Shot by Pat Benatar
Barracuda by Heart
Smoke on the Water by Deep Purple
Born to be Wild by Steppenwolf
Whiskey in the Jar by Metallica
All Along the Watchtower by Jimi Hendrix
Baby I Call Hell by Deap Valley
Hit Me with Your Best Shot by Pat Benatar
L.E.S. Artistes by Santigold
Dog Days are Over by Florence + the Machine
Shut Up and Let Me Go by The Ting Tings
Sock it 2 Me by Missy Elliot
Titanium by David Guetta featuring Sia
Let Me Love You by DJ Snake featuring Justin Beiber
Gold by Kiiara
Light it Up by Major Lazer
Anything Could Happen by Ellie Goulding
Can't Stop by Red Hot Chili Peppers
Song 2 by Blur
Till' I Collapse by Eminem
Power by Kanye West
Trophies by Drake
I will survive by Gloria Gaynor
Telepathy by Christina Aguilera
Shape of You by Ed Sheeran
Wild Things by Alessia Cara
Follow the Pump-Up Playlist on Spotify. WARNING: Please be advised that some of these songs contain EXPLICIT language.