Monica Abbott Leads Toyota Red Terriers to Japan Softball League Title
Monica Abbott Leads Toyota Red Terriers to Japan Softball League Title
Monica Abbott Leads Toyota Red Terriers to 2016 Japan Softball League Title
Nov 28, 2016
by FloSoftball Staff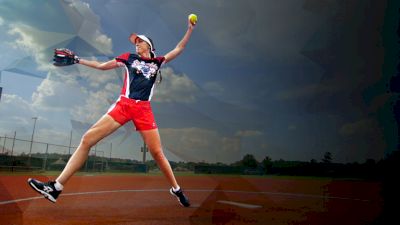 Monica Abbott is having one heck of a year. Not that any of these achievements are brand new. This is becoming par for the course for Abbott.

The standout pitcher led the Toyota Red Terriers to the Japan Women's Softball League (JWSL) championship Sunday. Abbott was the tournament most valuable player with 13 strikeouts in the final.
Toyota defeated Taiyo Yuden, 2-0
. Abbott allowed just two hits.
[tweet url="https://twitter.com/ScrapYardDawgs/status/802874676913565700" hide_media="0" hide_thread="1"]
The title and award comes on the heels of Abbott winning her second straight National Pro Fastpitch (NPF) Player of the Year honor. To top it all off, the California native became the first women's softball million-dollar player when she signed a lucrative, six-year contract in May with the Houston-based Scrap Yard Dawgs of the NPF.
The contract is believed to be the highest-paying deal by a franchise for any female athlete in a team sport in the history of United States athletics.
Abbott, 31, has been in NPF for eight years and seems to only be getting better. The 6-foot-3 southpaw out of the University of Tennessee has the most wins and strikeouts in NCAA Division I history, an Olympic silver medal and three NPF titles to her name. Abbott has been playing for Team Toyota in Japan since 2009 in the NPF offseason.
By Marc Raimondi


Get Into Full Swing!
Sign up for the FloSoftball newsletter for instant access to: Breaking News, Live Streams, Original Documentaries, Technique Videos, Rankings, and more!