MYRTLE BEACH, FLORIDA
-- The Faster2First Softball Developmental Showcase invited over 100 of the best softball players in the country. Players traveled from over 15 different states all from classes 2020-2023. The event, held in myrtle beach, tested the abilities of athletes physically and mentally on several levels, while giving them the opportunity to learn, train, and perform.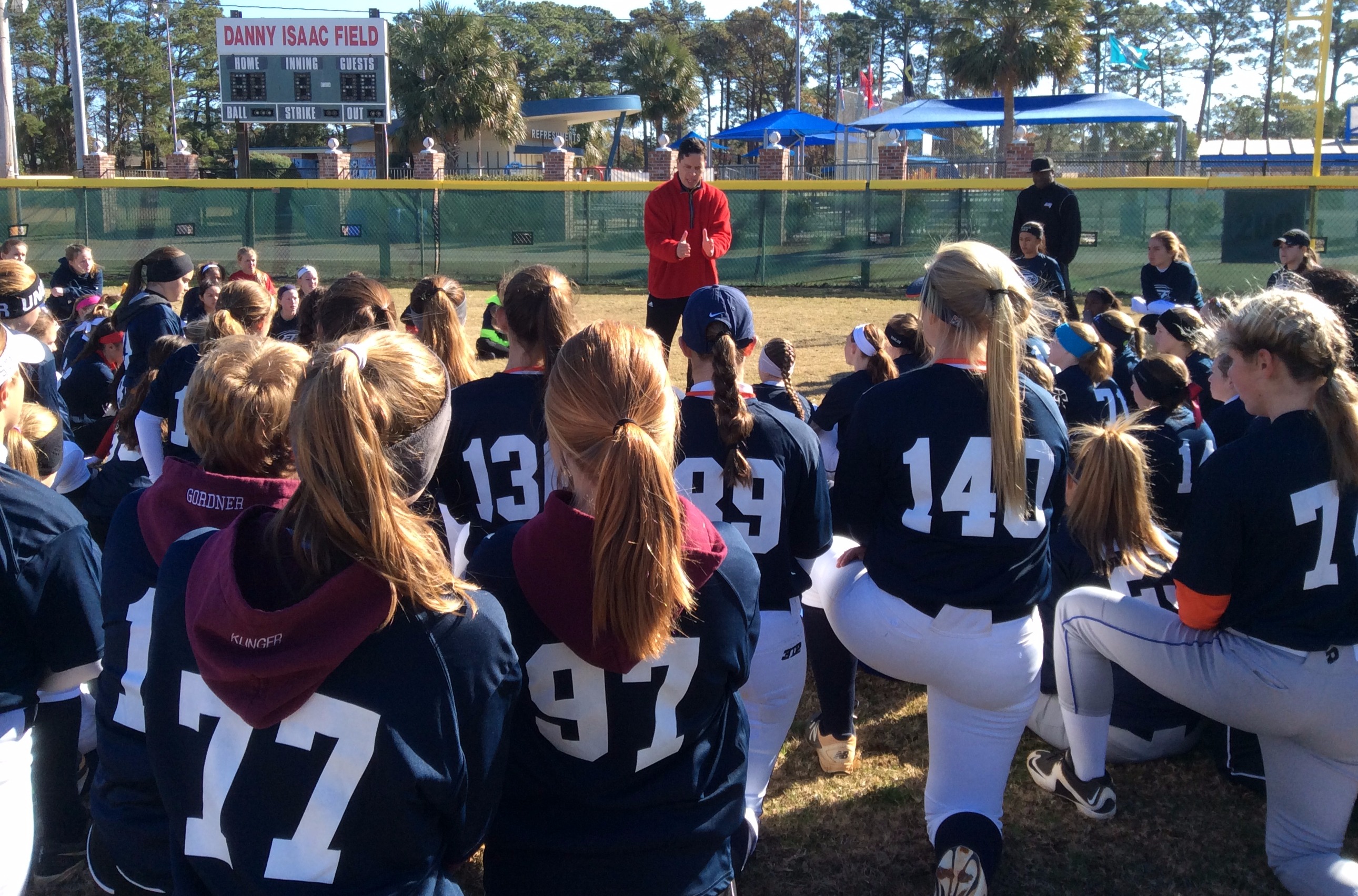 Parents and their athletes were educated on the college recruiting process, and differentiate between what college softball coaches are looking for.
Athletes worked with coaches that used cutting edge training and state of the art technology to analyze and track performance on and off the field. As strength and conditioning coaches Tripp Smith and TJ Lopez explained, "improvement was a main factor throughout process and the weekend so that players can better understand themselves and be consistent".
Saturday night brought together the best of the best in the exciting All-Star games played in Coastal Carolina University's Softball field. The 12U and 14U game randomly placed players on teams; Team Fast and Team First.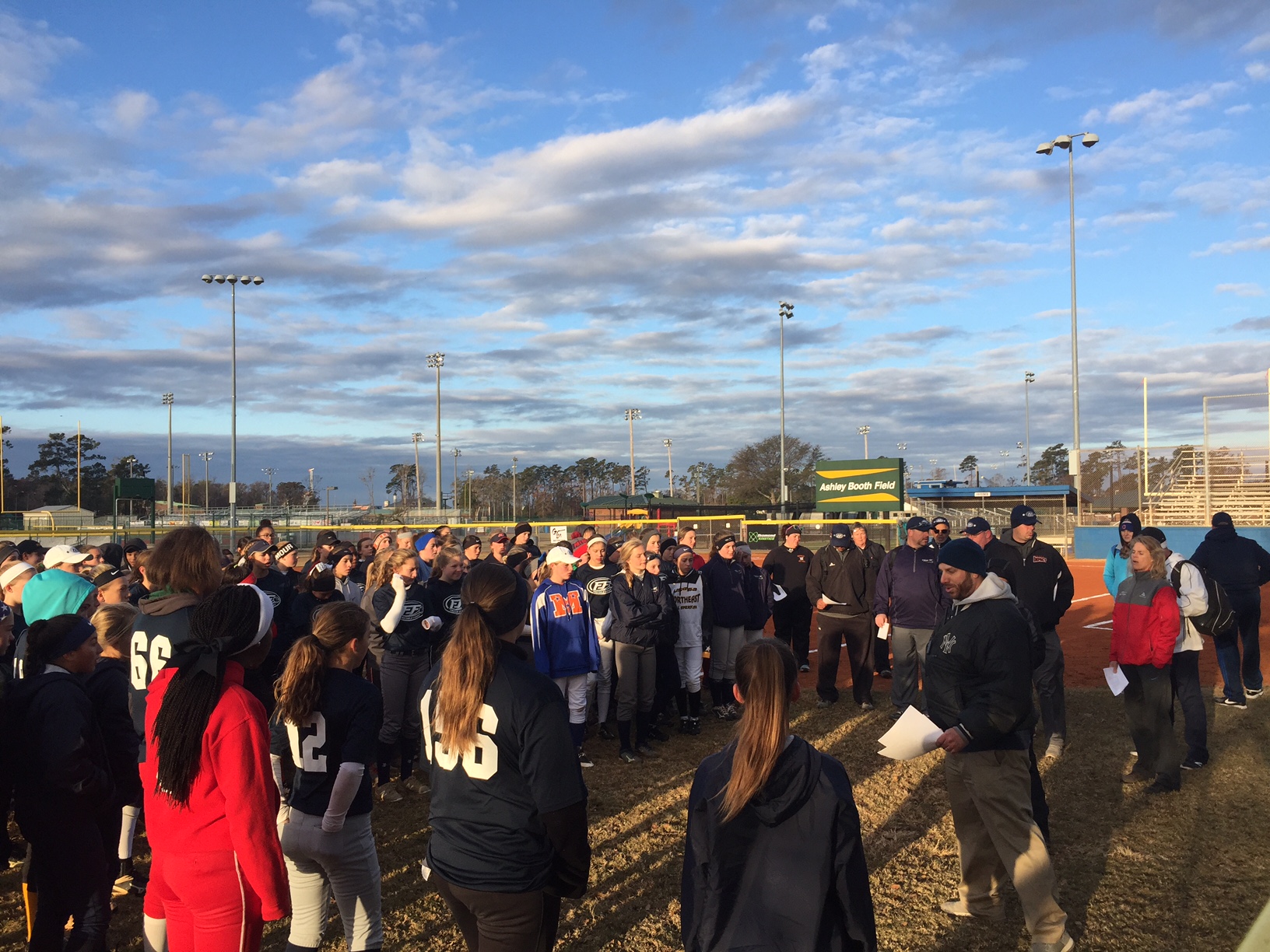 The most memorable 12U game was Madison Seidel's inside-the-park home run and Jasmine Hall's diving catch to save the game. Team First came out on top with a score of 5-3, defeating Team Fast.
The night was just beginning as Team First came out victorious once again in the 14U game. Taylor Middlebrook started the game blasting a shot to right center field followed by a double from Mckenzie Redoutey and a base hit by Avery Goelz in the bottom of the second inning. With Team First leading by eight, Team Fast looked to make a come back but it wasn't enough. The game ended with a score of 9-6 and another win for Team First.
The weekend didn't end yet, as the players had a full day on Sunday consisting of 3 showcase games for each of the 8 Teams, in which the players were placed. Major plays throughout the day including 12U Trinity Nichols' home run, short stop Kayln Madrey's 3 stolen bases, and Kaylyn Belfield's Triple. All games demonstrated the athletes' impressive abilities, proving why they belong there.
Taylor Middlebrook stated, "I'm one of the best and I wanted to compete with the best."


The games came to an end and concluded the first showcase that will not be the last. Great turnout, dynamic coaching, and skilled athletes made Faster2First an event that plans to continue and expand to more cities, inspire more athletes, and attract the top softball players in the country.
Big Hits from the Weekend:
1. Riley Blampied two-out tied game Grand Slam for 14U Team A
[tweet url="https://twitter.com/Faster2First/status/807982452627173377" hide_media="0" hide_thread="1"]
2. Jada Smallwood home run for 14U Team C
[tweet url="https://twitter.com/Faster2First/status/808011424035377153" hide_media="0" hide_thread="1"]
3. Taylor Middlebrook home run for 14U Team B
[tweet url="https://twitter.com/Faster2First/status/807965915757342720" hide_media="0" hide_thread="1"]
4. 14U Team C Double + RBI
[tweet url="https://twitter.com/FloSoftball/status/808027081280024576" hide_media="0" hide_thread="1"]