Create a free account to unlock this article!
Get Started
Already a subscriber? Log In
As a four-sport athlete and one of the top softball players in the Class of 2019, Lexington Poole was raised by her parents to be versatile and able to adapt to any situation.
At no time were those lessons put to the test more than when Poole was in the seventh grade. The uncommitted Georgia native and NJ Intensity-Hannigan National 16U slapper suffered a traumatic injury after being clotheslined during a game while running to first base. She passed out and woke up to the emergency room doctors and her mother, Kelly, in tears.
"I was in the hospital for a few days, and I suffered from memory loss and had to go through speech and vision therapy," Poole said. "And I actually have permanent damage to my left eye right now, so I have to wear contacts. But it's nothing major. I'm still able to play the sport I love, and that's what's most important."
Poole was out of school for three months, but, like her parents taught her, she adapted to the situation and never let it get the best of her.
"It taught me how to not give up," she said. "It taught me how to listen to my body when I need to because, as athletes, we kind of want to go 120 mph all the time. But now that I'm growing and my body is developing, I know how to listen to my body when it's hurting. I know to stop and take a break and stuff like that."
Poole is as mature as any current college softball player. When she speaks, she does so with passion and with a love for the sport that is palpable.
This uncommitted 2019 prospect has been playing ball since she was a 4-year-old stud on the Pink Panthers. At the young age of 5, Poole was spotlighted in ​The Gwinnett Citizen​ for hitting her first home run at the Grayson, Georgia, recreation park.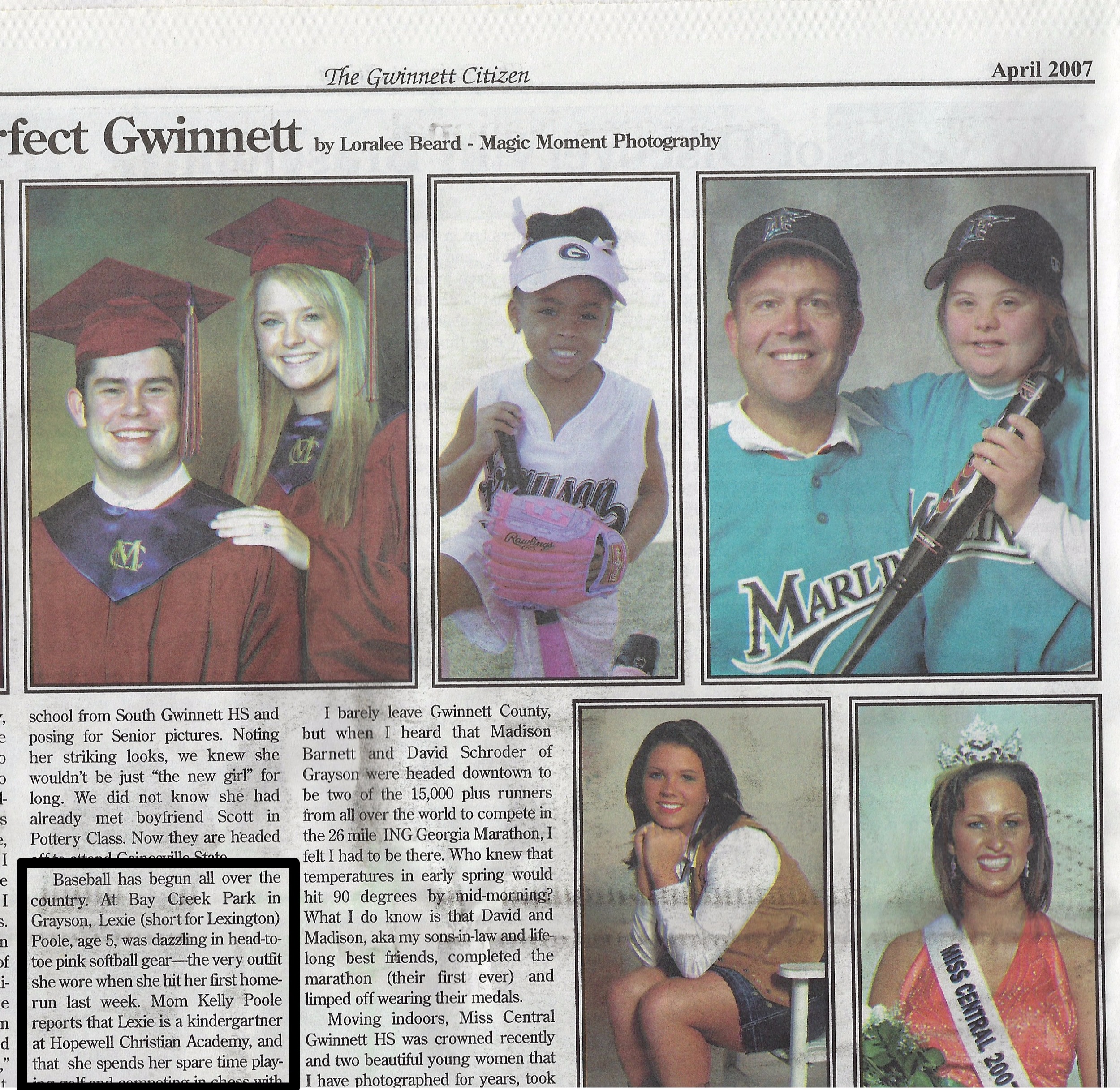 "From my size in the photo, you can certainly tell that my home run came from my speed and placement of the ball, which is what I pride myself in today as a slapper," Poole said.
She continued to shine throughout her 12U and 14U travel ball years, consistently being ranked a No. 1 slapper. Along with softball, Poole plays golf and tennis and runs track, competing in the 4x100- and 4x400-meter relays as well as the 100m and 200m events. She lettered in varsity softball and varsity track in her freshman year at Archer High in Lawrenceville, GA.
But softball is her No. 1 love when it comes to sports.
"Softball means everything to me," she said. "A majority of my proudest accomplishments are from softball. And I am so grateful to be able to travel the world and have met so many people. Some of my best friends I met playing softball so that's always a plus. Overall, I consider myself one lucky softball player that loves God, life and the sport."
Poole plans to study pre-med and is currently uncommitted with school visits just around the corner. Her top five schools are Harvard, Northwestern, Duke, Boston College, and Georgia. She is currently in the leadership program, FCCLA (Family, Career and Community Leaders of America), at her high school and is starting a mentoring program within the organization for kids who aren't involved in extracurricular activities, with the goal of helping them stay on a positive path.
"I really want to inspire people," Poole said. "People say I'm quiet but I'm always in thought and always thinking about the next thing I can do, how I can help somebody. Whenever there is anybody new in my classroom or if someone is a pickup on the team, I'm the first one to say 'Hi' and welcome them."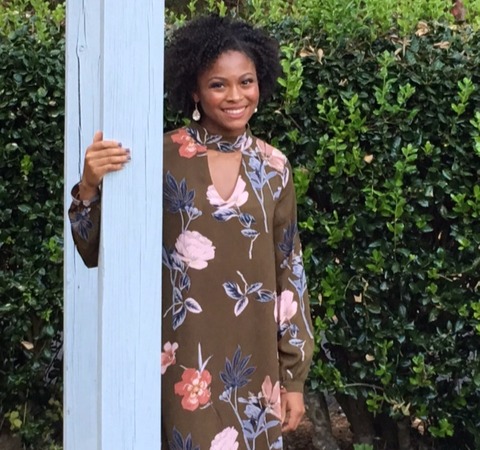 Lexington Poole
Grad Year:
2019
Club Team:
NJ Intensity-Hannigan National 16U
High School:
Archer High (Lawrenceville, GA)
Position:
OF, MIF
College:
Uncommitted
Home-to-1st:
2.65
How did you get into softball?
My older sister played but didn't take it as seriously as I did. Something about the sport drew me to it. And my dad and mom supported me so much and encouraged me to work hard and I find myself here today.
What makes you different from other softball players?
I'm very calm on the field. I'm always talking but I'm calm. When I step up to the plate I'm not one to bang my bat or anything like that. I read my defense, and I do what I have to do.
What's the best advice you've ever received?
To be my No. 1 fan. If you're not rooting for yourself, you can't expect people to bring you up.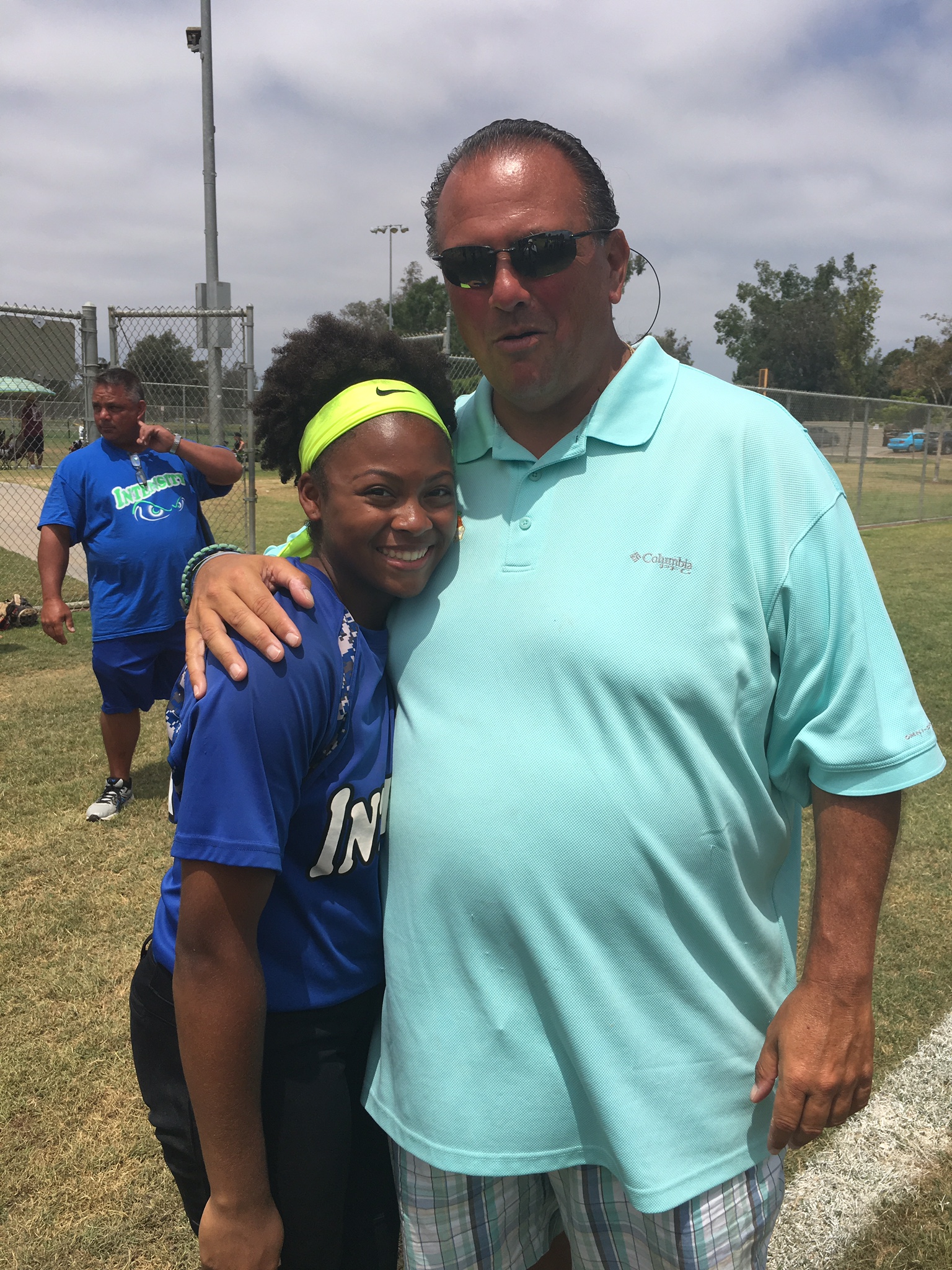 What have been some of your greatest accomplishments?
I've been able to go to PGF a couple times and nationals almost every year since I was 7 years old.
What are your ultimate dreams or goals?
My ultimate goal in whatever I do is to be able to help other people and inspire as many people as I can, preferably young athletes because I know it can be pretty tough.

What is one thing most people don't know about you?
Probably how much I care about other people and putting a smile on other people's faces. Just being genuine and giving back because I wouldn't be able to play softball if it weren't for a lot of people and inspiration, especially from my slapping coach.
Who is your favorite softball player?
Alex Osorio from Alabama, because her demeanor on the mound in impeccable. Nothing shakes her up. A girl could hit a grand slam and you wouldn't be able to tell if someone hit a grand slam or if she struck them out.
You mentioned you travel quite a bit. What have been some of your favorite places?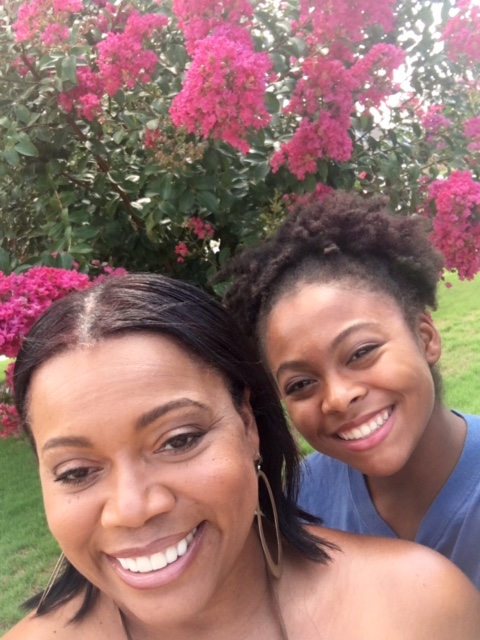 I've traveled a lot of places all over the world. The only place I haven't been that I really want to go to is Italy. I travel with my mom, because she travels with work. If it's a weekend trip or an extended trip during the summer, I tag along. I have been all over the Caribbean. I love New York. That's actually my mom's home and I call it my home because it's so comforting and I love the people walking around the busy streets.
If you could get on a plane right now, where would you go?
I would go to Mexico, because the weather here in Atlanta is pretty brutal. I need some beach time and some sunshine right now. I like to use my Spanish, because I study it in school. I study outside of school as well, because it's a really beautiful language and I love the culture.
What kind of music do you like?
I love, love, love Bruno Mars so much. I could talk about him for hours. I like the Jersey Boys actually and Frankie Valli. I'm always jamming out to "Oh, What a Night." I love Ariana Grande. I like pop music, really happy music. But my absolute favorite is Frankie Valli. I listen to Bruno Mars to get me pumped up. But after an awesome win, I like to bring it down with Frankie.
What is your favorite book? "
To Kill A Mockingbird." All the different characteristics within the characters is really intriguing.
What is your favorite TV show?
I love "Pretty Little Liars." I have yet to catch up on the last season on Netflix, though.
What is your favorite food?
My favorite food is sushi. I love it sushi and could eat it every day if I could. I love the spicy tuna roll, that's my go-to. We have this amazing place near the Mall of Georgia, and they have a Mall of Georgia roll and it's stuffed with crab, lobster, and mussels and all that good stuff.
More from Lexington Poole:
Batting at the 2016 D9 Showcase:




Archer High School - Track Meet (100m)


Get More From FloSoftball!
Sign up for the FloSoftball newsletter for instant access to: Breaking News, Live Streams, Technique Videos, Rankings, Original Documentaries and more!