20 Questions With Washington Commit Lilly Agan
20 Questions With Washington Commit Lilly Agan
20 Questions With 2020 Washington Commit Lilly Agan
Mar 17, 2017
by Chez Sievers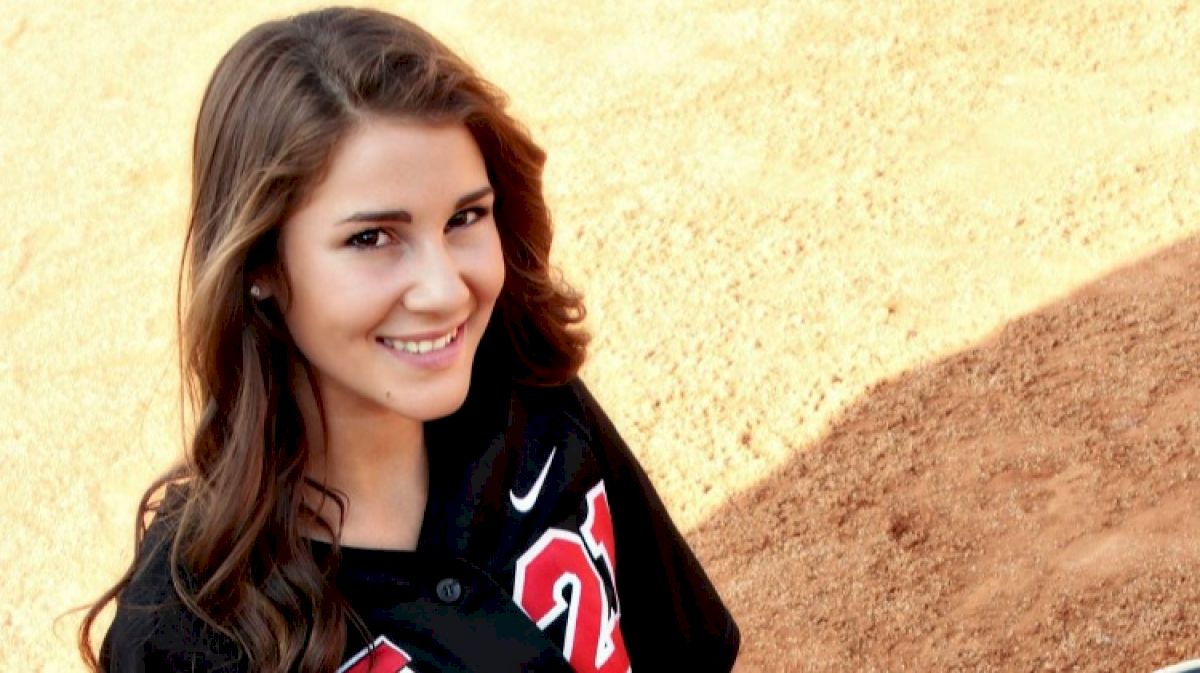 It's not too often that National Championship-winning coach Heather Tarr of the Washington Huskies goes East of the Mississippi to get talent: freshman outfielder Lilly Agan is reportedly only the third player from the East and first ever from Georgia to head to the Pac-12 school.
We caught up with Lilly this week to learn more about her and how the Peach State standout made it all the way to the Northwest.
LILLY AGAN
High School: Alexander
City: Douglasville
State: Georgia
Grad Year: 2020
Club: Firecrackers (Georgia)
Position(s): OF
Bats/Throws: Left/Right
Height: 5-foot-4
College: Washington
Honors: FloSoftball 2020 Hot 100 (No. 54)
Club Stats: Summer of '16: .475 batting average, on-base percentage of .789. Last weekend batted .700 versus top 16U Georgia competition.
High Stats: Fall of '16: 5AAAAAA 1st Team All-Region and All-County. The only freshman on varsity, she helped lead her team to a 3rd place finish at state and earned post season MVP after compiling a .548 on-base percentage with 20 steals, 16 walks and a Golden Glove (no errors).
Camps/Other Schools Considered: Alabama, Mississippi State (visited after Washington)
***
20 Questions with Lilly
Every recruiting story is different... tell us how you came to be discovered by Washington? It's really kind of funny. Last fall my hitting coach, Lincoln Martin, called my dad one day and said Washington was going to be in town and they were putting on a camp (20 minutes from my house) and he wanted me to go. So my parents signed me up for the camp and I had the best time, I loved the players and the coaching staff from the first time I met them. Anyway, they came and watched the showcase I was in that weekend and Coach Tarr asked my coach to have me call her the next week. I started calling her on a regular basis and I just really loved talking to her and she made me feel like she truly enjoyed talking to me too. Later in the year I was at another camp where Jenn Salling (UW graduate coach) was one of the instructors and she invited me out for an unofficial visit.

When were you offered and what were the circumstances behind your commitment (and when)? I was offered while I was on campus, but I didn't commit until a few weeks later. I had other visits lined up for the next few weekends, I knew I loved everything about Washington but I wanted to go on my other visits just so there was no doubt.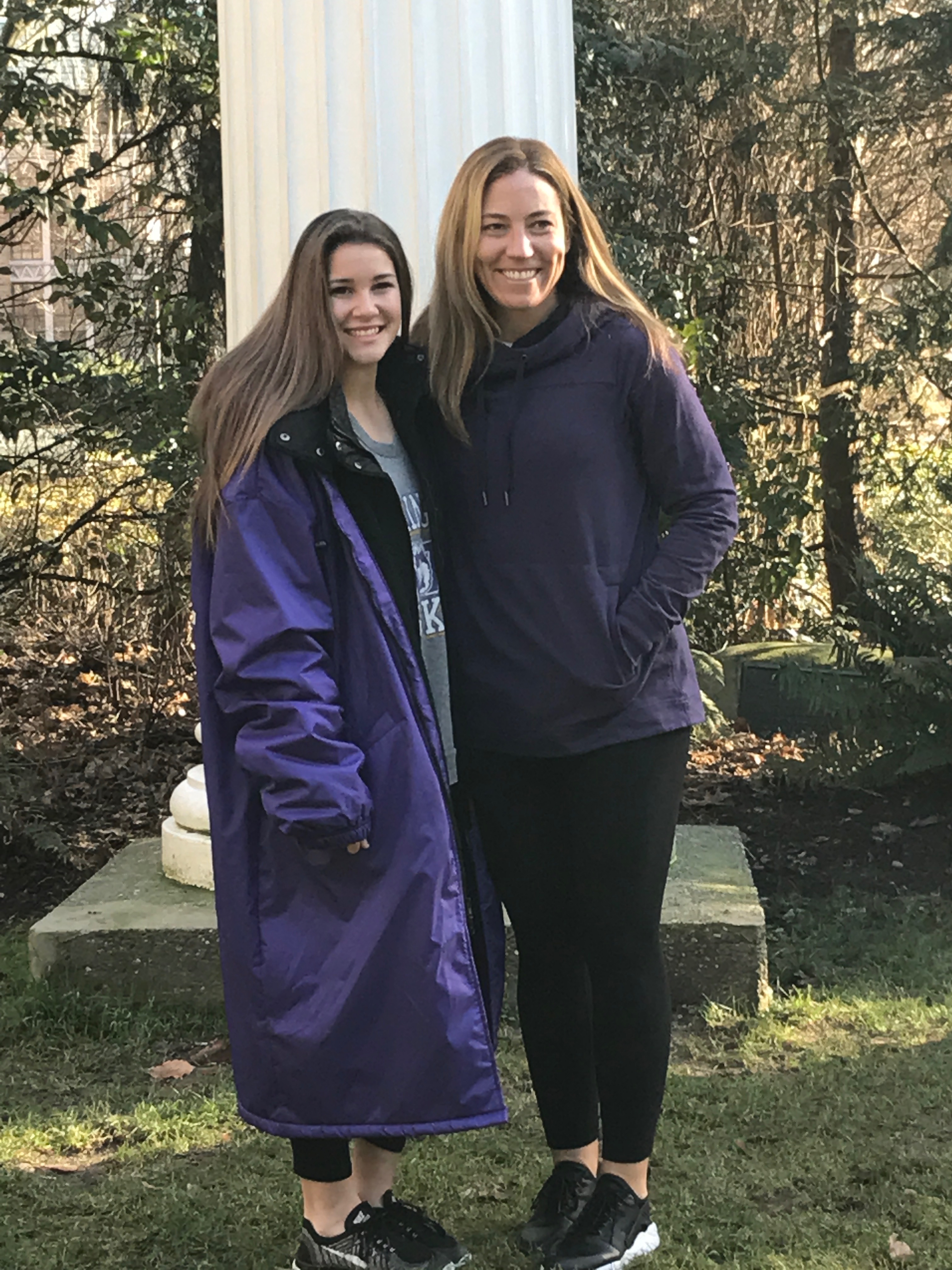 Talk about the Huskies and what was it that made you commit… especially when you did? I have always loved the Huskies. I know that seems strange since they are across the country, but the year they won the WCWS they played Georgia Tech in the super Regional in Atlanta and we got to watch. I remember watching Danielle Lawrie and thinking how amazing she was.
I took a week or so to think about it and I came home from work outs and told my parents I was going to commit tonight (I think I shocked them a little). I just couldn't think of a better way to spend my four years in college. I get to live on the west coast, play softball for a top program and Washington has one of the top academic programs in the world.
I hadn't told Coach Tarr that I was going to call her so I was a little scared she wouldn't answer -- but she did! I had face timed her, we talked for a minute and then she like - wait a minute…Lilly are you calling to commit to us? And when I said yes we both just started screaming. It was the best feeling ever!
If you'd have to go through the recruiting process again, what would you do differently? Or the same? I don't think I would do anything different. I have been told my whole life you will just know when it's right and I did.
You were a talented runner in middle school and had a bright track future... what was it about softball that made you want to focus solely on the sport? I have always been good at running and I have known for years that one day I would have to decide between track and softball. I loved track and running is still something that I enjoy doing but I just never found the same joy in track that I do when I play softball. When I got to high school, my best friend's dad is one of the track coaches and he would beg me to join the track team but I just knew that all my focus had to be on the sport I love.
What's the best advice you've ever been given? "Live in the moment."
Do you have any softball superstitions or rituals? The bats must never ever be crossed or it will cause bad luck. Also, never step on the white line, and if you do you have to kiss your feet. And I always have to wear a bow!
If you were king of the world for one day, what would a change or some changes you would make? I would make everyone happier. I would make sure that there are no starving children and that everyone has a home to live in. Of course, I would make sure there is world peace and no violence. I would encourage everyone to chase their dreams no matter how crazy they are.
What's been your most embarrassing moment on or off the field? This is a good one. It was my first year playing 10U, I was playing up so I was only eight in my defense. Anyway, it was my first game on my first travel ball team. I was the leadoff batter. I was standing in the on-deck circle while the pitcher warmed up. I was a little nervous and had to pee really bad. I danced around and even squatted down in the on-deck circle to try and help. When the pitcher was done warming up, I stood and walked up to the plate, but before she even through the first pitch I dropped my bat and ran to the bathroom. I think I peed more in my pants than I did in the actually bathroom! Good thing we were wearing black pants that day.
Other than family, who's a hero to you and why? Erin Arevalo is my hero. She is a former UGA pitcher. She previously was a coach on one of my softball teams. She then became like a sister to me. She taught me so much, not only about the game but also about life. It was until she coached me that I realized what the game was truly about. I'm not the only one, our whole team was impacted by her. She is truly my hero and probably always will be.
If you could have dinner with one person, living or dead, who would it be (and why)? Julianne Hough because she's been my all-time favorite actress ever, I love Footloose. She would be who I'd pick to play me in a movie about me.
What do you want to study in college? I am not percent sure yet. I know that I want to help people as much as I can. Right now, I am thinking something in the medical field. My mom is a nurse and my brother is a Biology major and planning on going to med school to be an orthopedic surgeon so I will probably follow in their footsteps.
Favorite food: Donuts
Favorite musician/singer/band: Ed Sheeran
Favorite item in your closet: Beige lace-up heels
Favorite ice cream topping: Oreos
Favorite class in school: AP Government
Favorite movie ever: Dirty Dancing (I could watch it on repeat).
Describe yourself on the field in one word: "Leader."
And off the field in one word: "Busy."