Isabela Emerling
hit nine over-the-fence home runs in the past six tournaments for Universal Fastpitch 14U - Garcia. In the most recent St. Patrick's Day tournament, she hit three home runs and had five doubles.
All while wearing the infamous No. 13.
"I'm getting better every single tournament and staying consistent and not going down in any way has been one of my biggest accomplishments," Emerling said. "I bring a big bat to the lineup. A lot of people have speed as their biggest strength and that's something I have to work on but I think my ability to hit the ball and my bat speed is definitely my biggest strength."
Emerling's power at the plate has the ability to make heads turn. At a recent tournament in Vegas she just about exploded the scoreboard with her shot out of the park.
As the summer approaches, Emerling has some pretty big goals and her sights set on PGF.
"This summer I will work on getting even better," Emerling said. "I think a goal for our team is to get better as well. We have a really good chance of winning PGF. We picked up a new pitcher that has verbaled to Oregon and she pitches mid-60s and we have another pitcher that pitches mid-60s so that's really cool. We also added a bunch of new players to the lineup. My biggest goal for the summer is definitely to help my team get to PGF because we have a really good chance of going far."


Isabela Emerling
Grad Year:
2021
Club Team:
Universal Fastpitch 14U - Garcia
Position:
C/1B/3B
Pop Time:
1.7
Hometown:
Martinez, CA

When did you start playing softball?
I started playing when I was around 3 years old but I wasn't into it as much. I used to want my dad with me the whole time. My dad just helped me a lot because he played baseball in college.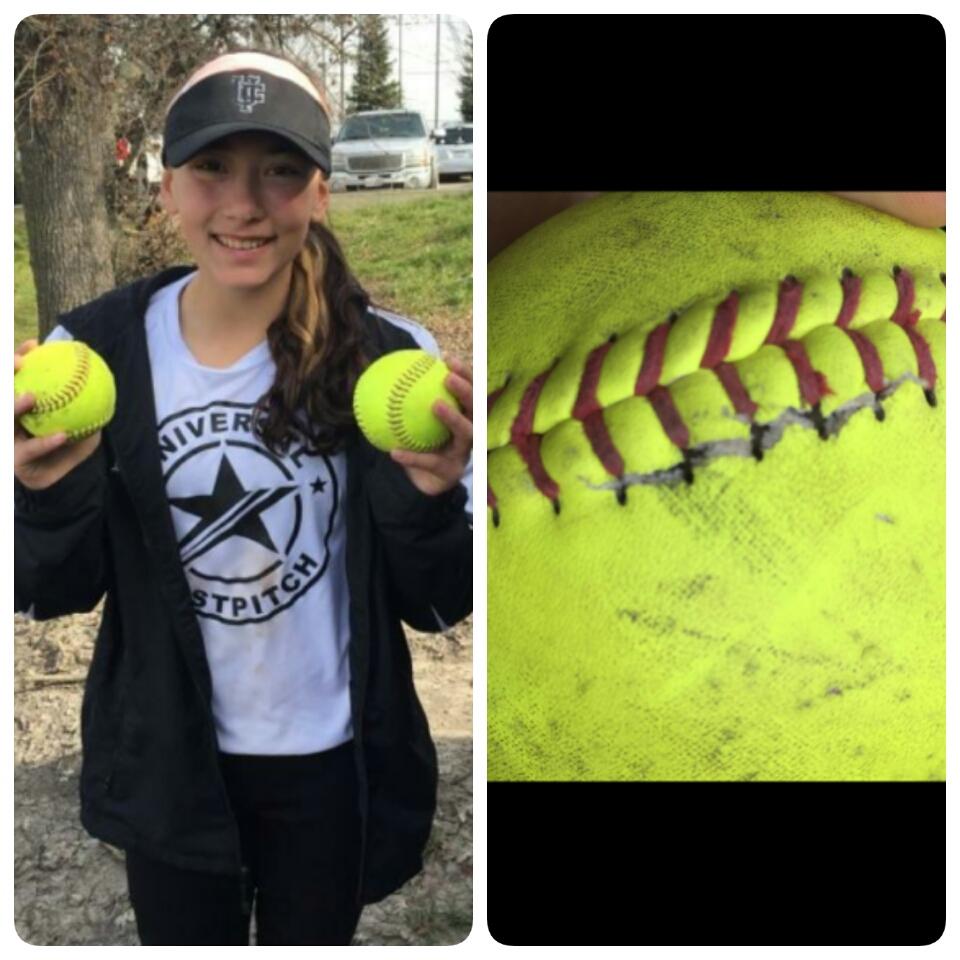 What are your greatest strengths on the field?
My determination, my hard work and power. I have a home run ball that split when I hit it.
What is your biggest accomplishment in softball so far?
We recently had a St. Patrick's day tournament and I hit three home runs in that and I had 5 doubles as well. I have hit 9 home runs in the past six tournaments. I think it's cool how I'm getting better every single tournament and staying consistent.
​

​Where are you in the recruiting process?
I have been on a couple of visits to multiple colleges. Recently I went to Cal on a visit. I've been to San Jose State and Washington. I'm one of the youngest people on the team so I think it's really cool having girls who are already verbaled places so I can look to them for guidance and advice. Two of our pitchers are verbaled to Oregon. Our second baseman is verbaled to Cal Poly. And a couple of them are being looked at by Stanford.
Do you have a favorite school so far?
I'm keeping my options open really and just looking at everything as I go.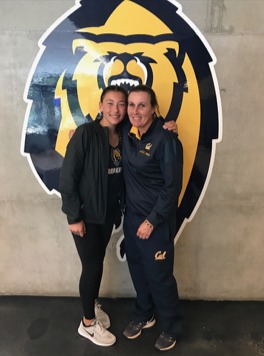 How did the Cal visit go?
It was really good, I liked it a lot. It was cool seeing the campus and their locker room was really nice. We got to watch them play too. They unfortunately lost to Arizona but it was just cool to see the game.
What are your ultimate dreams/goals?
To play college softball and to win a national title. Probably every girl that plays softball says that but competing is a really big thing for me because I come from a really competitive family.
Do you have a favorite subject and do you know what you want to study?
I really want to become a doctor of some sort, like a sports medicine physician. I was looking at that the other day because our school has these programs to get us planning for college. I really like science and math.
What are you parents like?
My dad can be strict sometimes - he just pushes me to be the best I can. But he's also a goofball a lot, too. My mom is the smartest person I know and she's really funny also. I think it works well because my dad helps me and my brother a lot with sports and takes time off to do things like work out with us. And then my mom helps us a lot with our homework when we need help. So it's really good, it's a stable balance between school and sports.
Do you play any other sports?
I play basketball and I used to play volleyball.
What position do you play in basketball?
Center. Our team is actually really good, we're really competitive. The past two years I've gotten MVP and best offensive player in basketball.

How would your friends describe you?
Funny, smart, loyal and athletic.
Favorite jokes?
I don't really tell jokes. I guess I'm just..I just say funny things that are on my mind, like sometimes it's just dumb humor if that makes sense. There's this YouTuber named Miranda Sings and she talks in this really funny voice and I just like to talk in it sometimes.
Superstitions or rituals?
No. I just go out there and play the game.
Do you have any favorite memories from travel ball?
One time, a while ago in 10U, it was a championship game and we were playing against our rivals and I was catching. And this girl who was like twice the size of me comes up and trucks me and that was the last out to win the game and I held onto the ball the whole time. She was out and we ended up winning that game. I had this huge hematoma in my pelvic area. It was bad but just winning that game was cool. And I still have that huge trophy at my house.
If you could travel anywhere right now, where would you go?
Buenos Aires. I kind of speak Spanish. I understand Spanish but I'm still kind of learning how to speak it. I have Spanish relatives and I've just always wanted to visit Argentina. There are beautiful beaches and it's probably nice weather compared to where I'm living right now where it's raining every day.
What do you like to do outside of softball and school?
I like to hang out with my friends. We go to the movies a lot when I don't have softball. I like to go shopping also but I don't do it a lot. I like spending time with my brother as well. I like walking my dog and playing with her also. She's a black Lab named Roxy.
What's your favorite movie?
The Divergent Series because I read all the books and Veronica Roth is one of my favorite authors and I really like the movie. I'm a huge Sci-fi fan and I like The Hobbit and Lord of the Rings Series.
Do you have any favorite TV shows?
I watch Grey's Anatomy and that's about it. I don't watch a lot of TV really.
What kind of music do you like?
I like rap music a lot and pop. Some of my favorite artists are Drake, Rihanna and Beyonce.

What are your favorite books other than the Divergent series?
I read Harry Potter. I'm reading The 5th Wave right now. I recently read Paper Towns.


Like What You See?
Sign up for the FloSoftball newsletter for instant access to: Breaking News, Live Streams, Rankings, Technique Videos and more!