Morgan Mesaros is a 2021 committed to James Madison University. We sat down with Mesaros to talk about playing up in age group and the recruiting process.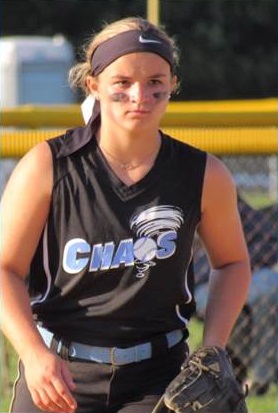 Morgan Mesaros
Hometown:
Garnet Valley, Pennsylvania
Grad Year:
2021
Current School:
Garnet Valley Middle School
High School:
Garnet Valley High School
Club Team:
PA Chaos 18U Gold
Pos(s):
SS/2B


Key Stats & Honors:
2017 Top Prospects Combine: Fastest 2021 home-to-first time out of 60 invite-only participants as measured by running heats.
2016 Boulder IDT: batted 12 for 23 (.522) with an OBP of .607.
2016 Season stats: .374 average, .449 OBP, 162 at bats as lead-off batter.
2015 USA Elite Select All-American Games, Orlando, FL
2015 Northeast USA Elite Select Top Performer (pitcher and shortstop)
2015 USA Elite Select tryout: Fastest 5-10-5 shuttle out of 75 participants
Q&A With Morgan Mesaros


You were a 7th grader playing last club season alongside one of the top college freshman in the nation in Maggie Balint, who's tearing it up at Oregon… what was that like?
Maggie is an incredible pitcher and great person. When I joined PA Chaos last season I was still pitching and I got to do pitching workouts alongside her at our practices. She has been a great role model and I have learned from her that hard work pays off. It was also really cool for me to play shortstop last summer with Maggie in the circle at 18U PGF Nationals!
To be so young playing with elite girls 5-6 years older than you, was that intimidating?
At first it was a little intimidating, but I've played with older girls my entire career. When I was 11 I pitched in a county championship game against girls who were old enough to drive. I've always liked playing with the best competition because it makes me a better player. The way Coach Joe runs our practices on Sunday we practice together as an organization. During my first year he gave me a lot of opportunities to practice with the 18U which was mostly seniors committed to D1 and that really helped me develop as a player.
You have been a good pitcher in the past, even throwing a perfect game but have really shined as a middle infielder and top of the order hitter… will you keep pitching or focus primarily on being an infielder?
I have been a pitcher/shortstop since 10U. When I wasn't in the circle, I was playing shortstop. I have always loved pitching, but I also love middle infield. When I moved to the 18U level I had to make a decision on what I would focus on. Coach Joe and I talked it over and ultimately I decided to stick with middle infield because it has become my favorite position. I believe that was the right choice as it got me noticed by D1 schools.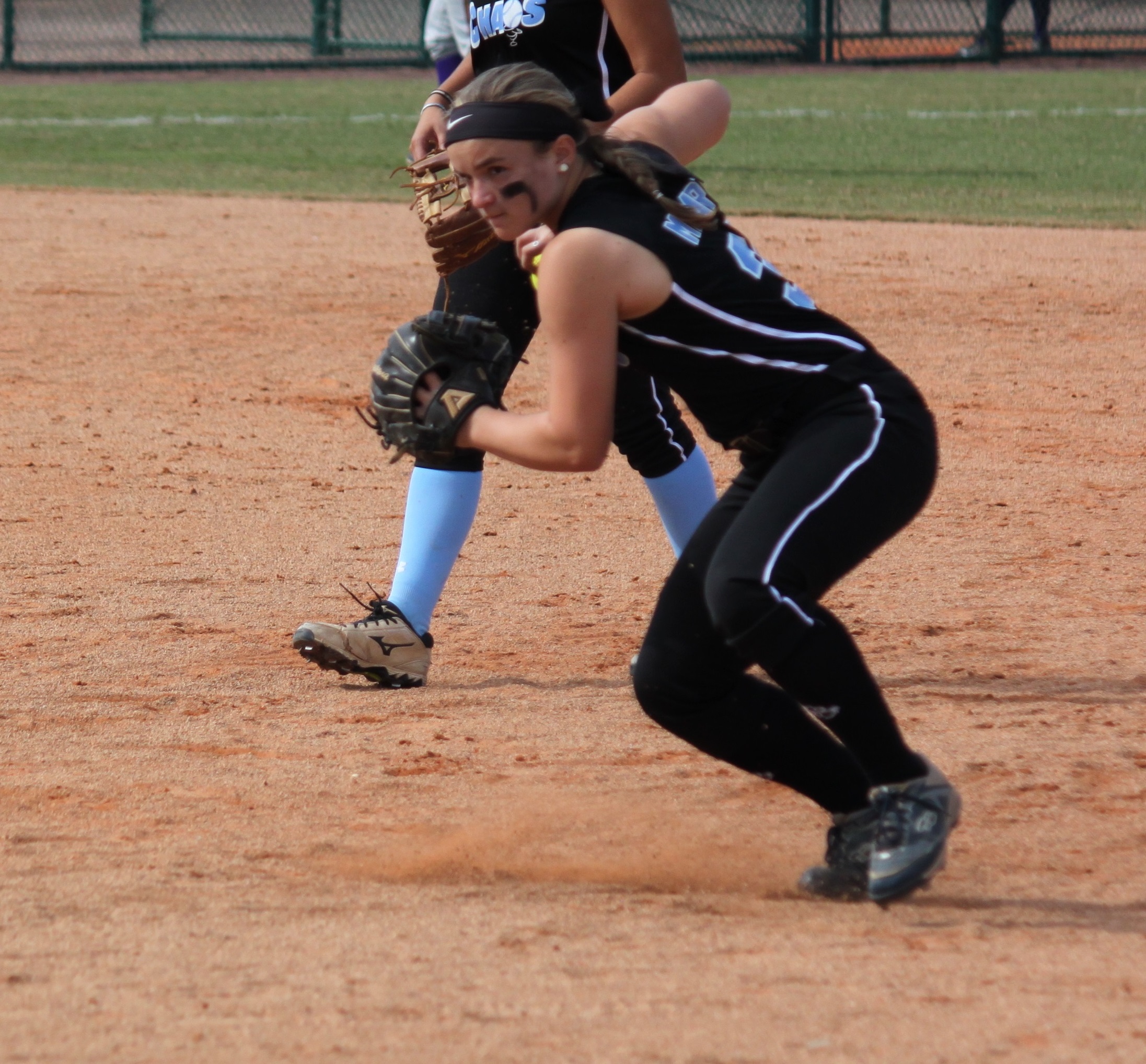 What was it like to be recruited by schools from the Big 10, SEC and ACC along with James Madison?
It was an awesome experience to visit the campuses and attend the camps. I got to work one on one with the coaches and players at these big schools. I've had the opportunity to meet with some of the best coaches in college softball which was really cool. The best thing is that they all really take the time to talk to you and make you feel comfortable.
Walk us through the recruiting process with JMU… when did they first see you and when did the offer come in?
Coach Dean and Coach LaPorte first saw me play at Boulder IDT last summer. After hearing from Coach Joe that JMU liked what they saw, I continued to stay in touch with them. Then they came and watched me play at Diamond 9 when I was with 18U PA Chaos Gold. After that I went to a JMU camp and really started to see that JMU was a great softball program and campus. I went to some JMU games in March, then I came back to campus in early April for an unofficial visit. That's when I met with Coach Dean and Coach LaPorte and decided to commit.
How about your decision to go there, was there an "Aha" moment making it clear to commit?

There were really two "Aha" moments for me. The first was at the JMU camp. I loved the coaching staff and the players the first time I met them. I really liked the way the coaches worked with me at the camp and the way they interacted with their players. The second was at my unofficial visit when I got to see JMU play at home, spend time with a few players, and meet with the coaches. After that I knew JMU was the place I wanted to be.

What specifically about James Madison led you to want to verbal?
My goal has always been to play D1 softball at a high level and JMU is one of the best softball programs in the country. I've been watching them play for a few years now and when it came time to start visiting and going to camps, I really fell in love with everything about JMU. I love the coaches and the team culture, it's a great campus with awesome softball facilities and it's a top level program.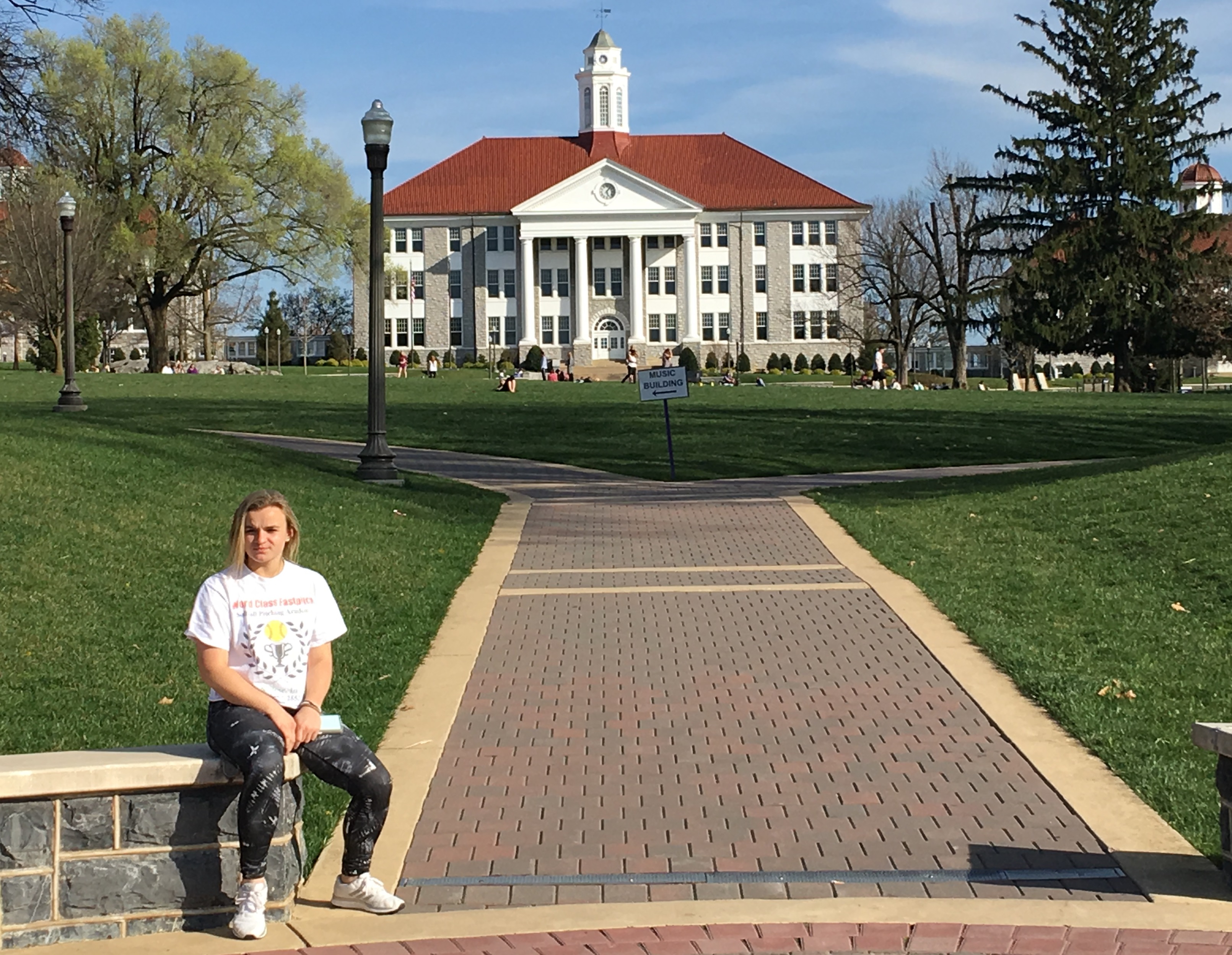 Talk about yourself on the field: what are your strengths and got you the scholarships this early in your career?

My greatest strength on the field would have to be my explosiveness and quick feet which allows me to cover a lot of ground defensively. I've also been told I have good hand-eye coordination and fast hands which helps me offensively and defensively.
On the flip side, what are some areas you want to improve on before going to college?
The biggest thing I have learned is that there is always something to work on and you can always get better. I challenge myself to improve every aspect of my game each day, whether its improving my footwork and glove work, working on my hand speed and bat speed, or increasing my overall speed and quickness.
What's something different or unusual most people don't know about you?
Most people don't know that when I was born, I had a dangerously high bilirubin level and had to be kept in an incubator under "blue lights" for the first week of my life. My parents told me it was a very scary time and they knew from then on I was going to be a fighter.
Quick Hitters:

Favorite ice cream:
Cookie Dough
Favorite all-time movie:
The Hunger Games
Who makes you laugh the most?
My dad
Any superstitions on the field?
I pick up infield dirt and throw it before every inning on defense.
If you could have dinner with one person dead or alive, who'd it be and why?
My Pappy Gordon because he passed away when I was little and he would have been my biggest fan.
Favorite item in your closet:
Red, white, and blue flannel
Thing you wouldn't be caught doing:
Singing in public
Other than family, who's your hero?
Kristen Brown, former standout softball player at UNC and currently playing for the Chicago Bandits. She is an awesome hitter and an amazing infielder. I got to work one on one with her a few times over the winter and she really helped me with fielding and hitting.
What do you want to do after your playing career is over?
I would like to work in Business or be an Orthopedic Doctor.