2018 PGF Shootout
Rising Star: 2021 MIF/OF Abby Ota
Rising Star: 2021 MIF/OF Abby Ota
FloSoftball Rising Star Abby Ota is No. 58 on the 2021 Hot 100 rankings and plays MIF/OF for Jeresy Intensity National.
May 23, 2017
by Brittany Connors Connors
Abby Ota is the only first-year 14U player on the talented Jersey Intensity National Team and is ranked as one of the top all-around prospects in the New England area. She came in at No. 58 in our latest 2021 Hot 100 rankings and has earned USA Elite Select Futures All-American Honors twice and was invited to Select 30 last year.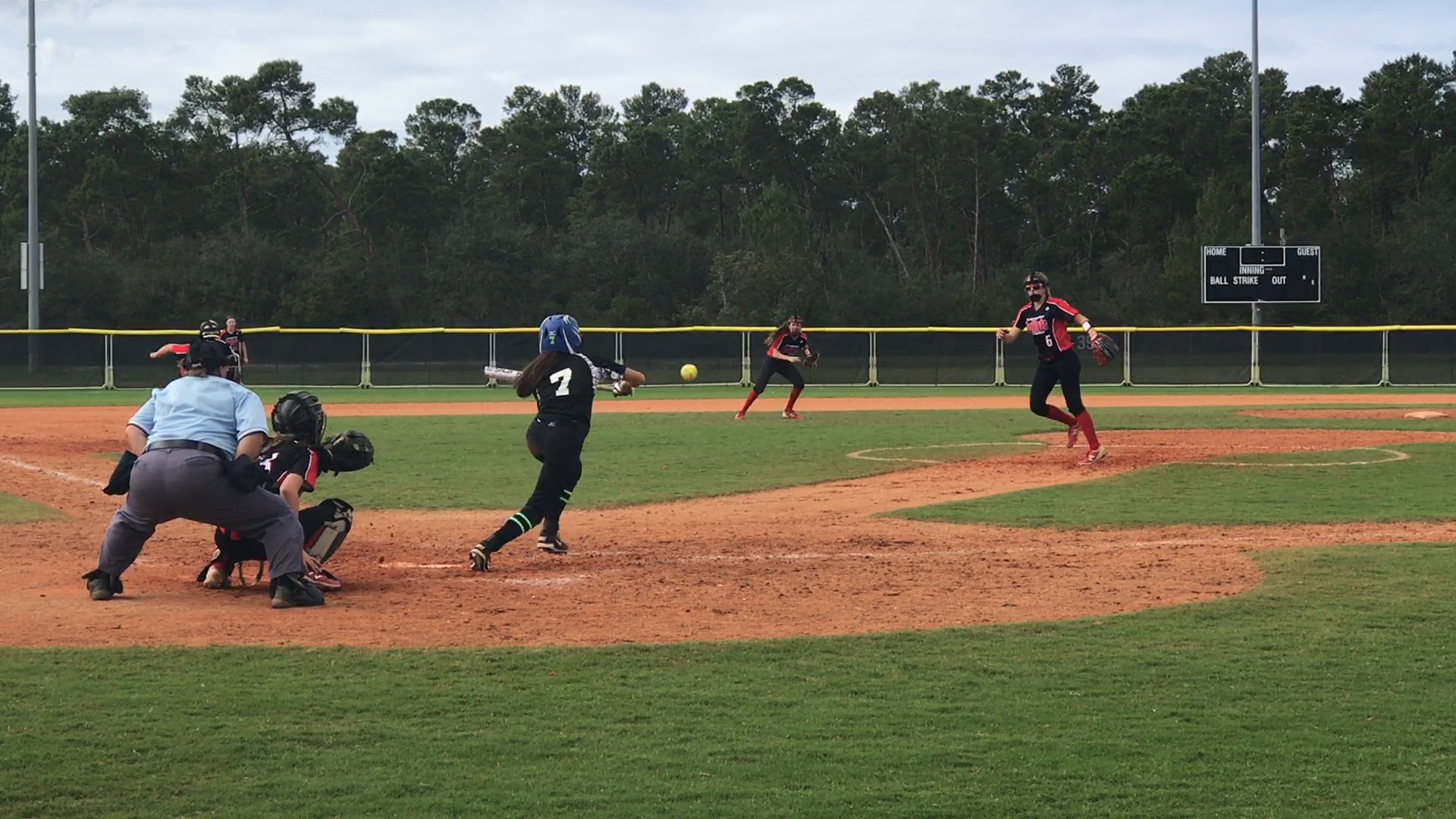 Ota is an infield's nightmare with her ability to lay down the bunt and beat it out with her speed. She also has the ability to drive the ball in the gaps and turn doubles into triples and even inside-the-park home runs.
"My speed is definitely my best strength and I really like running the bases," Ota said. "I have a good arm and I have been told I am a smooth fielder. Also, I think I am good at knowing the game, like what to do in situations. I just want to keep getting better at everything."
Her 2016 stats include: a .645 batting average, a .705 on-base percentage, 44 steals, 35 RBIs, eight triples, and only one strikeout in 43 games. Ota earned USA Elite Select Futures All-American honors the last two seasons and was a Select 30 invitee last year.
The speedy athlete also plays basketball and runs track.

Abby Ota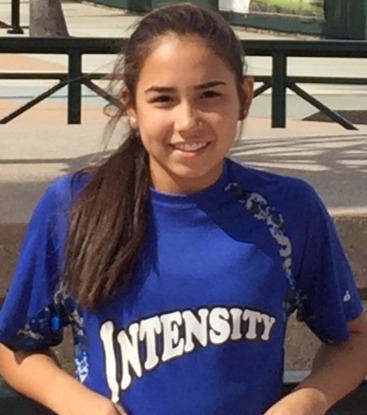 Grad Year: 2021
Club Team: Jersey Intensity National
Hometown: Redding, Connecticut
Position: MIF/OF
Home-To-1st: 2.78
Bat/Throw: Left/Right
When did you start playing softball? I started playing t-ball when I was four. My two older sisters played softball so I have actually been going to the softball field since I was born.
What position do you play? I play shortstop and second base and I have been playing more outfield since last fall. I am also a pretty good pitcher but I haven't pitched since USSSA Eastern Nationals last summer.
Where are you in the recruiting process (if you've started)? I only just started the process over the winter doing research on schools and learning about the softball programs and coaches. I went to one camp and the head coach called Coach Kevin O'Donnell to ask about me, and I have been keeping up emails with a few schools, but I'm trying not to stress out about recruiting. I'm just working on being a better player and doing well in school and hopefully good things will happen.
What are your ultimate softball dreams/goals? It would be really great to play in college at a good school and a good softball program. If I can keep playing after college that would be the ultimate.
Where will you be going to high school? What are your goals for high school ball? I will be going to Joel Barlow High School in Redding, CT. In Connecticut they don't let 8th graders play in high school, so I have to wait until next year. This year the team has some good players who are graduating and are playing at D1 colleges next year, so I hope to have a good chance to play early and help the team.
What do you hope to accomplish this summer? I just want to keep getting better and keep learning and playing at the highest level I can. We have a very good team with a lot of players who are already committed to top schools and they did really well at PGF Nationals last year. I'm the youngest on the team so I just want to learn from them and my coaches and do whatever I can to help us win.
Have you ever had any setbacks that you had to overcome in order to keep playing softball? When I was eight I broke my arm when I was messing around after basketball practice. There was a stage near one of the baskets and I jumped off the stage to touch the backboard. It was a big jump and when I tapped the backboard I flipped backwards and landed on my throwing arm. My arm was crooked so I had to have surgery to straighten it out and put a pin in it. I healed in time for my first season in travel ball at 10U. In my first game I pitched with a brace on. My pitches were really slow but I struck out the first batter I faced. I used to do crazy stuff like that, but I'm more calm now.
What are your favorite subjects in school? I like English and Science. I am good at arguing, so I think I want to be a lawyer but I really have no idea.
What do you like to do outside of school and softball? I like to do active stuff like running and other sports. I had a fun basketball season last winter and I hope to play basketball in high school. I also like to go shopping.
What is your family like and how would they describe you? My family is crazy. I have one sister in college and my other sister is in high school. My sister in high school rides horses and she is always at the barn almost every day. So my parents are always driving my sister to the barn or me to my games, tournaments, practices and lessons, which are sometimes far away. We all annoy each other at times, but my family is supportive of me and we all love each other. I am the youngest so I get to benefit from everyone else's experience in my family so that helps me in a lot of situations.
What does softball mean to you? Softball has become such a big part of my life. A lot of the time it pretty much is my whole life. I love it and it has given me a lot of great experiences that most kids don't get to have. I love to compete and win and be part of a team. Softball has always been my best way to do that and it gives me confidence. Also a lot of my best friends are from outside my school or my state who I would have never met if it weren't for softball. That's the best part.
What has been your biggest accomplishment so far?
There are some big games and tournaments that I have helped my teams win. That means a lot but I honestly don't think I have accomplished a lot yet. The last couple years I have had a chance to play with players from across the country which has been really fun. Getting to play on USA Elite Select All-American teams and being at the Select 30 Camp is great but I think being chosen on the first 2021 Hot 100 list is the biggest so far. I know it just means I need to work even harder now.
Get More From FloSoftball!
Sign up for the FloSoftball newsletter for instant access to: Breaking News, Live Streams, Rankings, Technique Videos and more!