Picked as one of the favorites to win this week's 12U PGF Premier Nationals, the Diamond Sports Hotshots are loaded with sluggers, speed on the basepaths, and two big-time pitchers who are literally giants at their division.

Every time they take the field, the Diamond Sports Hotshots are never hard to locate because they come equipped with their own warm-up mix, walk-up songs, announcer, and even in-between inning music. Hotshots head coach Nathan Nelson shares what each player brings to this dynamite team ahead its first game at Harvard Park in Irvine, CA, on Tuesday.





FloSoftball: When did the team/program start and how/why did it come to be?
Nelson: The Diamond Sports Hotshots Organization started in 2014. The majority of this team has been together since 2015.

Where are you based? Where do your athletes come from (all locally, some out of state?)
We are based out of the Houston, Texas, area with all the players local with exception of one player from Louisiana.

What was the purpose of creating the team (showcase players, win titles, develop skills, etc.)?
This team has been created for all of the above. As an organization, we have one Premier Team in each division to be the showcase team, and this team has exceeded all expectations and the sky is the limit.

What have been some of your successes in terms of winning or placing at events?

2015 Turf Wars champs
2015 Triple Crown OKC champs
2015 Triple Crown National champs
2015 PGF National champs
2016 9th place finish at PGF National Championships as first year 12U team
2017 USSSA Texas State champs
2017 WFC 12U champions
What makes the organization unique?

Very little turnover of players and coaches.
What's your softball background and how did you get to the point of leading the team?

My wife (Stacy) and I are former DI players at Louisiana Lafayette, and I was drafted and played in the Houston Astros organization. We started coaching at the 8U level and always wanted to give back and help develop kids for the next level. And here we are today continuing to grow a select organization and give kids a chance to develop and play at the next level.
How many teams are there in the organization overall?

Fourteen.
Has there been a key moment or defining experience in the team's history?

The 2015 season was a memorable one and left no doubt. I expect no less from this team in 2017.
What is your primary focus or goal with this team?

To be successful on and off the field. Developing players to win on the field, and I do not mean second place, and learning how to get up from being knocked down will only create winners off the field and become successful adults in life.
What do you think are the strengths of the team?

Depth and the word "team!"
Anything else interesting or fun that I could use to portray your team as a top organization?

The resume and facts of this team being successful at all the Nationals and big tournaments says it all!
Meet Diamond Sports Hotshots - Nelson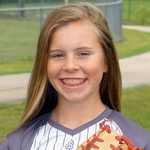 KASIDI PICKERING - P/UTL - 2023/UNCOMMITTED
Kasidi is a true utility player who can play at a high level anywhere on the field. She commands the CF position and is a true triple threat offensively from the left side.
--Nathan Nelson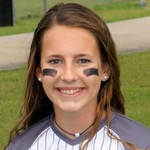 ASPYN NELSON - OF - 2023/UNCOMMITTED
Aspyn is a defensive specialist who prides herself on nothing falling in the outfield and keeping everything in front. Offensively, she does very good job at moving runners and turning over the lineup with speed in the nine hole.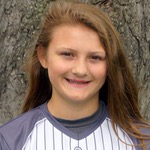 ARIEL KOWALEWSKI - C/OF - 2023/UNCOMMITTED
Ariel is one of the top '05 catchers in the country. She gives us the Hotshots behind the plate when needed in long weekends. Offensively, she is a contact hitter and always seems to be in scoring position and comes through in key moments.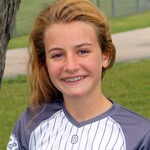 ASHLYN JONES - UTL - 2022/UNCOMMITTED
Ashlyn is another true utility who can play most infield positions and all outfield positions at a high level. She is also, another triple threat player with great speed and one of the best two-hole hitters. Ashlyn is an unselfish player who takes pride in moving runners and then driving one to the gap when needed.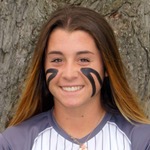 MACI BERGERON - C - 2022/UNCOMMITTED
Maci's presence behind the plate is a game changer. This kid has a gift that is rare to see in softball. She is the best catcher in '22 class in my opinion by far. Offensively, she is a true power hitter.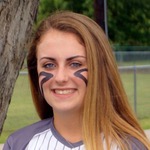 EMMA STROOD - P/1B - 2022/UNCOMMITTED
A 6-foot righty, Emma is an intimidating presence each time she steps on the field. She is one of the top '22 pitchers in her class and can locate all pitches at anytime. Emma plays the game like no other player I have seen. She has the "it" factor and wants the ball in big games and wants to hit with game on the line. That is an unteachable trait that is priceless. Emma is another true power hitter who protects Maci in our lineup, and I look for her to finish season with double-digit home runs as well.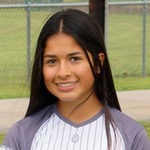 EMMA GARCIA - UTL - 2022/UNCOMMITTED
Emma is full of game knowledge and when she's clicking I have not seen anyone better. She can play anywhere on the field including catcher and play it at a high level. She also gives the Hotshots the depth behind the plate when needed to help Maci. Offensively, Emma can do it all from the right side: small ball, extra base hits, and hit behind runners when needed.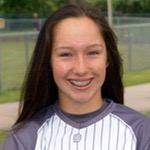 CECILIA VASQUEZ - SS - 2022/UNCOMMITTED
Cecilia is as smooth as they come at SS. She has great hands and feet and can make the tough plays look routine. She's a defensive specialist who is at the right place at the right time. Offensively, she has great speed and can beat you at any given time.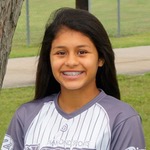 EVANY GONZALEZ - 2B/OF - 2022/UNCOMMITTED
Evany is another true utility who can play anywhere and is such a great athlete. I have only seen one other kid in the '22 class with same range as Evany at second base. Range for days! As a center fielder, nothing will fall and she takes the best routes to the ball to make plays look easy. Offensively, she has switched to the left side and has worked extremely hard to become a tough out and has great speed with a 2.8-2.9 to first.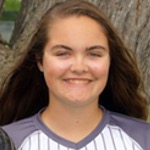 SAVANNAH GEURIN - P/1B - 2022/UNCOMMITTED
A 5-foot-10 lefty who is a game changer with no questions asked, SJ is another big presence when she takes the mound. She locates all pitches on command and can change speeds at any given time to keep hitters off balance. SJ will pitch at 57 mph and top at 60 and has all command of her pitches. Offensively, SJ has worked extremely hard to get into this team's top nine hitters. Her presence at the plate will only help us in big tournaments.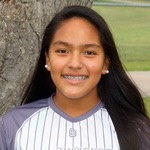 JULES CUARENTA - 1B/3B - 2022/UNCOMMITTED
Jules is another defensive specialist. Defensively, she has a bag presence while playing first base and awareness that's hard to teach. Her glove work is exceptional and can dig out balls with the best of them. Offensively, she is battling through changes with her approach and stance and gets better every at-bat. Look for her to come up clutch in big offensive situations. She is a great team player and will do what is asked of her and will do it at 300 percent.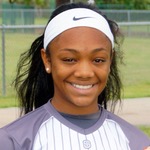 KENNEDY POWELL - 3B/SS - 2022/UNCOMMITTED
A gifted athlete who can do anything you ask of her, Kennedy is a middle infielder but is currently playing third base. Defensively, she makes all plays look routine and can play anywhere she wants. You cannot teach the gift that this kid has. Offensively, she is a triple threat at the leadoff spot who can beat you with small ball or the long ball. She is a proven 2.7 from home to first and currently is hovering around the .600 mark with over 30 stolen bases.