PGF 2017 Premier Nationals 18U
18U PGF Premier: Beverly Bandits & Corona Angels Contend For PGF Title
18U PGF Premier: Beverly Bandits & Corona Angels Contend For PGF Title
18U PGF Premier: Beverly Bandits & Corona Angels Contend For PGF Title
Jul 28, 2017
by FloSoftball Staff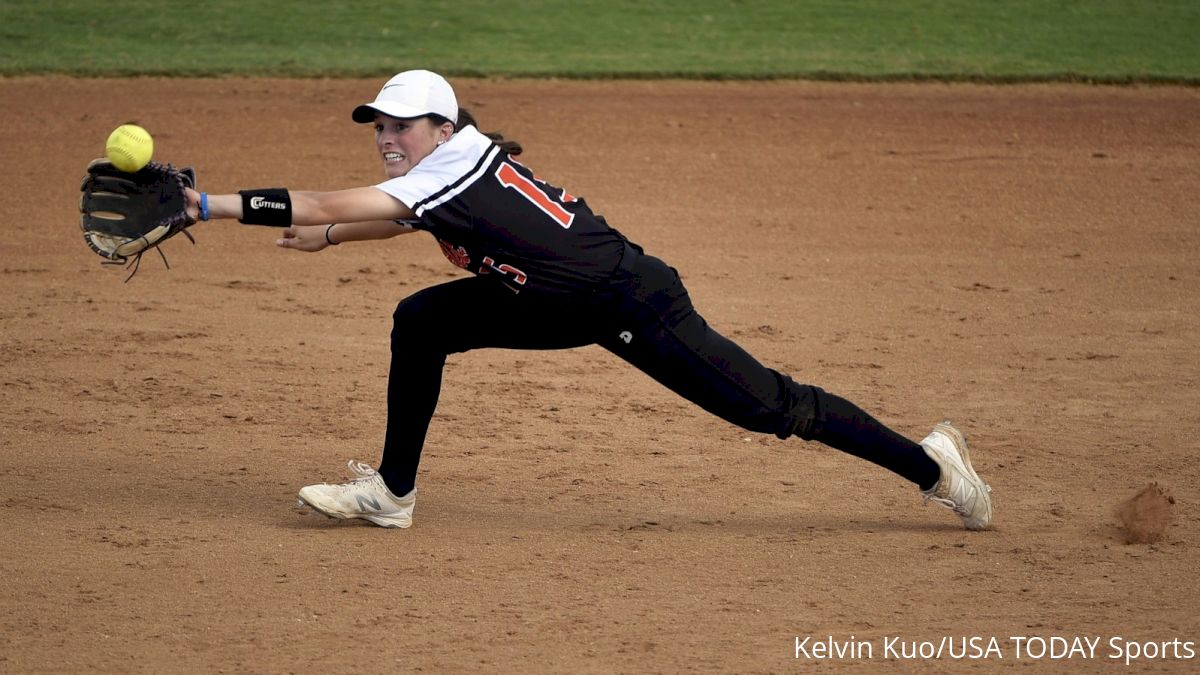 Beverly Bandits-Conroy and Corona Angels-Tyson have been the two best teams at the PGF Nationals all week and they both took care of business to advance to the 18U Premier national championship game for the first time on Thursday at Huntington Beach Sports Complex in California.

The Bandits hammered Batbusters-Gomes 10-0 in the morning and pulled out a 2-1 win over Cal Cruisers-Sievers -- which reached the finals last summer -- to reach the finals.
The Corona Angels squeaked out a 1-0 win over the Cruisers before pounding Batbusters-Gomes 16-0 to advance to the finals where they will face the Bandits on Friday at 4:30 PM at Deanna Manning Stadium at Bill Barber Park in Irvine for the 18U Premier national title on ESPNU.
"They are a fantastic team, a fantastic organization," said Bandits ace Alexis Holloway, who signed with Notre Dame. "We've played them a couple of times before and we've always battled them before, so we're looking forward to it tomorrow."
Holloway allowed one hit and struck out nine in six innings and went 2 for 4 with a homer and four RBIs, DePaul commit Nicole Cuchran went 1 for 3 with two RBIs, Oregon-bound Lauren Burke went 2 for 4 with two runs, and Northwestern-bound Rachel Lewis went 2 for 3 with a double, two runs, and two RBIs in the Bandits' win over the Batbusters.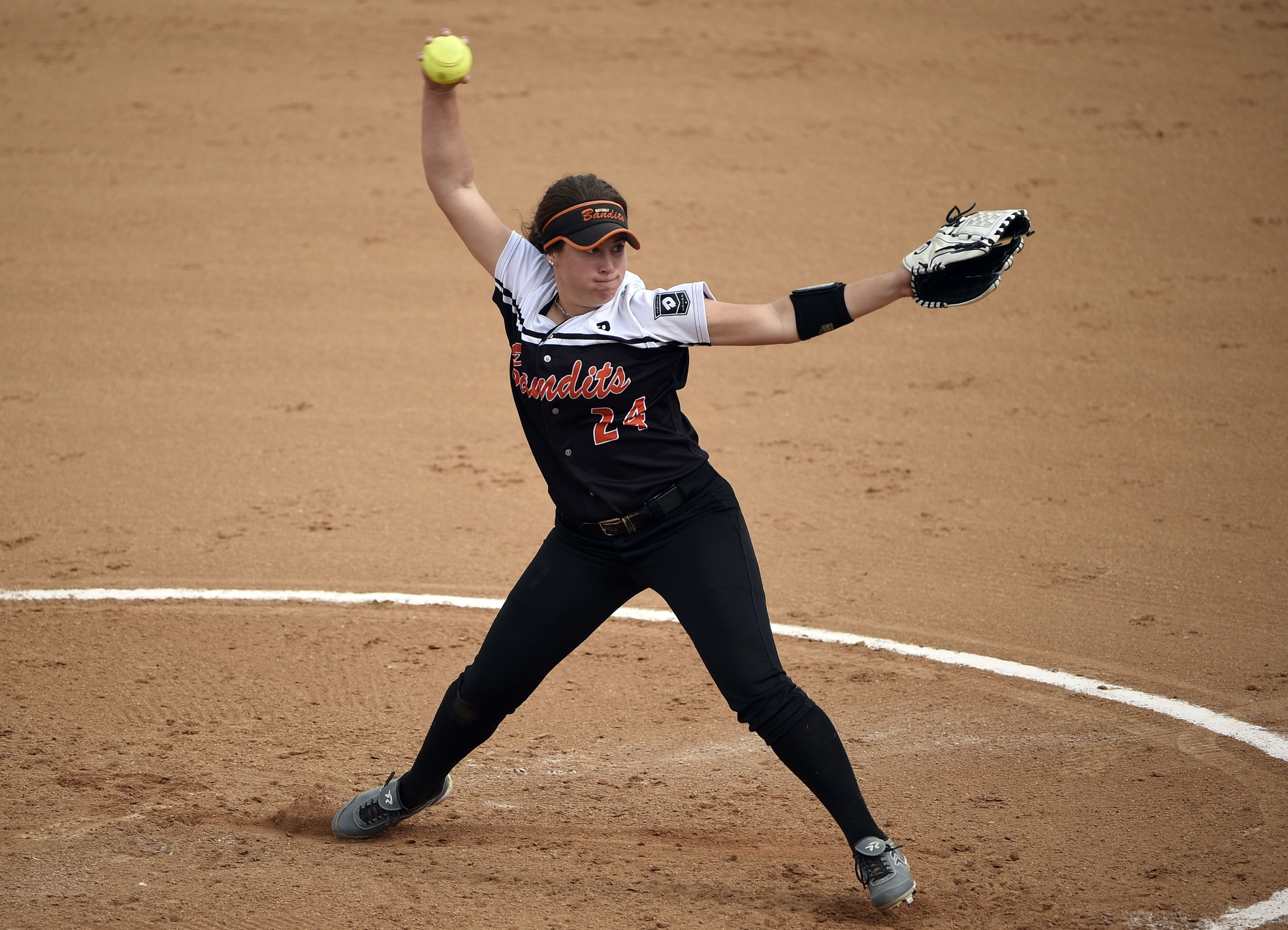 Loyola-bound Madison Ebeling scored from second base on a wild pitch to break a 1-1 tie in the top of the sixth and the Bandits went on to to beat the Cruisers in the semifinals. The Bandits' aggressive base running has been a key to their success all summer. Holloway held the Cruisers to two hits and struck out eight to get the complete game win.
"We're always pretty aggressive on the bases, but going from second to home on a passed ball is pretty crazy," Holloway said. "With this team I would expect nothing less, so it was very exciting."
[polldaddy poll="9798012"]
UCLA commit Megan Faraimo has been the most dominant pitcher at the PGF Nationals all week and she tossed a two-hitter with one walk and three strikeouts to outduel Texas-bound Chloe Romero to lead the Corona Angels to a 1-0 win over the Cruisers. UCLA commit Amani Bradley doubled and eventually scored on from third on UCLA-bound Kinsley Washington's sacrifice fly to left field in the bottom of the fifth to deliver the Corona Angels' lone run against the Cruisers.
Oregon State-bound Mariah Mazon tossed a no-hitter with three strikeouts in four innings and the Corona Angels pounded out 17 hits as the Corona Angels run-ruled Batbusters-Gomes in the semifinals to reach the national title game.
Follow Carlos Arias on Twitter @SoCalSidelines.