PGF 2017 National Championships (18/12U/10U)
Diamond Sports Hotshots Nelson Win 12U PGF Premier National Championship
Diamond Sports Hotshots Nelson Win 12U PGF Premier National Championship
Diamond Sports Hotshots Nelson win 12U PGF Premier National Championship.
Jul 29, 2017
by FloSoftball Staff
By MANNY ALVAREZ
Diamond Sports Hotshots Gold relied on the pitching of Savannah Geurin throughout the PGF 12U Premier Nationals, but after suffering a lower back strain Thursday night, she couldn't go past the second inning in the national title game on Friday at Deanna Manning Stadium in Irvine, California.
Fortunately for the Hotshots, Emma Strood stepped up to carry the load in the circle and Ashlyn Jones provided the offense to propel the Hotshots to a 5-1 victory over Georgia Impact-Langston and the PGF 12U Premier national championship.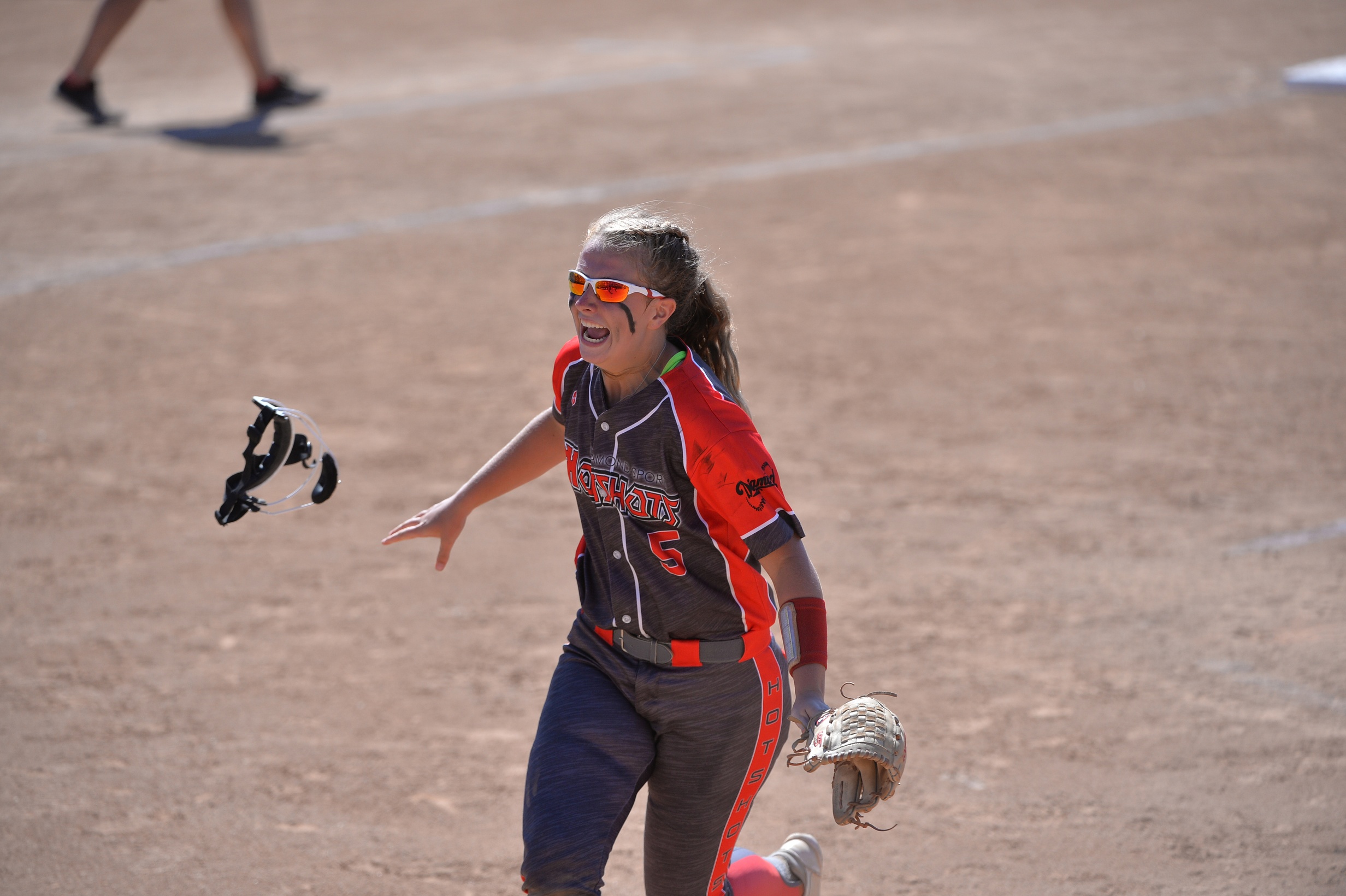 Ashlyn Jones went 3 for 4 with a double, a triple, two runs, and three RBIs and Strood gave up four hits, one run, and struck out six in five innings of relief for the Hotshots.
"We had to go through some adversity yesterday," Hotshots coach Nathan Nelson said. "The last two days, playing up to the championship, we played with some adversity. Savannah was hurt and she tried to battle as much as she could. Unfortunately, we just didn't want to push her to the limit. Emma came in and stepped up. We preach to this team one: we are family, and two: when you have an opportunity to present yourself, you own it and she owned it. She came in, she took the ball, she carried the team on her back and she did a great job."
In the top of the third, the Hotshots got one-out singles by Cecilia Vasquez and Kennedy Powell. Jones knocked both of them in with a two run double and Jones scored on Kasidi Pickering's double to make it 3-0.
Following a RBI single from Georgia Impact's Alana Crenshaw in the bottom of the fourth, the Hotshots got an RBI triple from Jones, who scored on a sacrifice fly from Maci Bergeron to make it 5-1. That was more than enough for Strood to get the victory.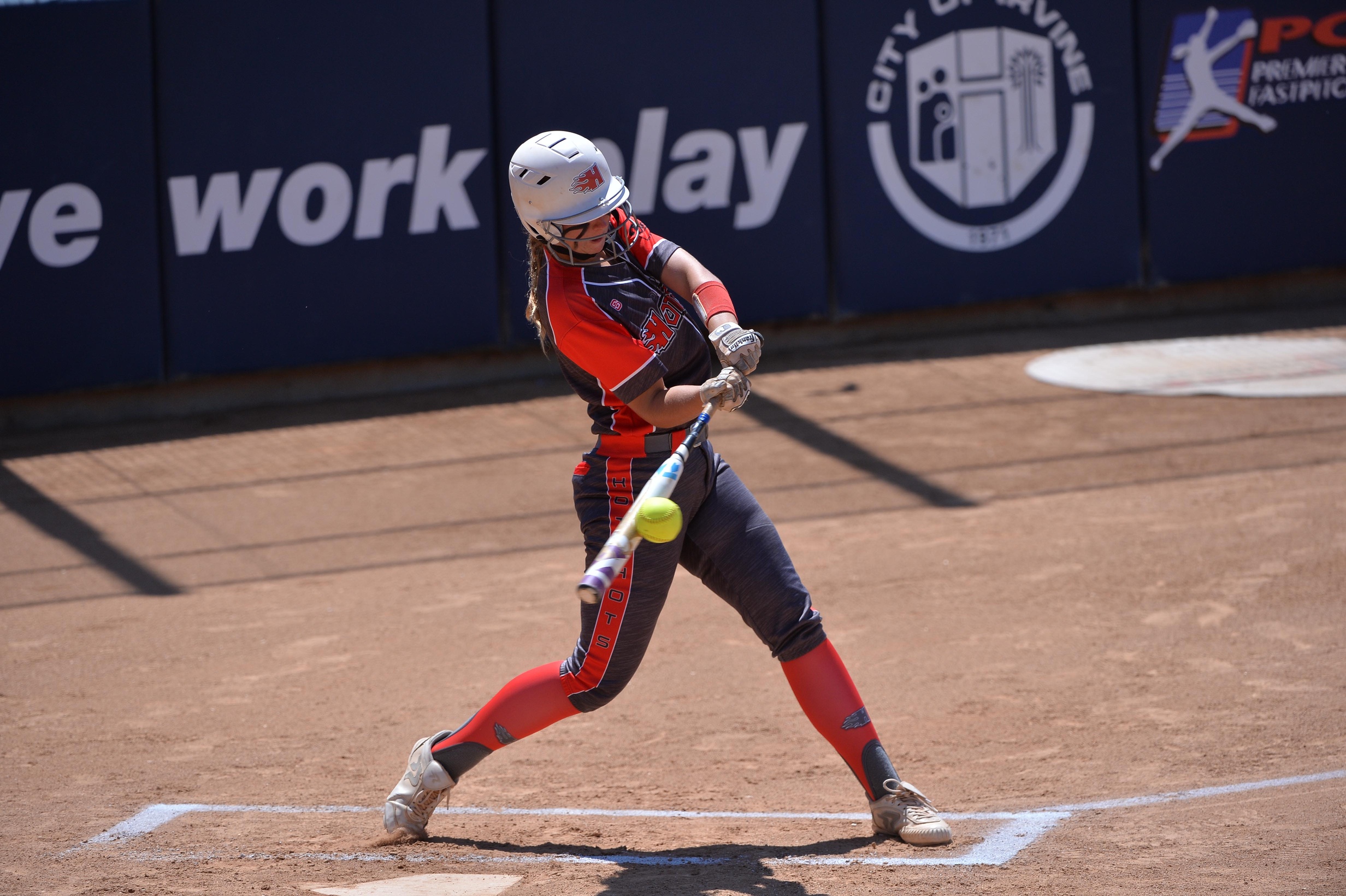 "We came together," Strood said. "We stayed as a team. Our team is very contagious once we start rolling. We knew we would come out and do our best because that is what we always do."
Caydia Parker went 2 for 4 with a double, while Emma Langston and Kirsten Fleet split the mound once again as they did in all of Georgia Impact's games on Friday when they won five consecutive games to battle their way out of the loser's bracket and into the national title game. Fleet struck out five in 3.2 innings of work.
"I'm absolutely proud of these girls," Georgia Impact coach Michael Langston said. "We looked at it yesterday, I had one pitcher throw 20 innings, I had another pitcher throw 15 innings and a catcher that caught all 35 innings yesterday. All three of those girls came back today. Not only that, but our position players as well. We don't have the benefit of a 18-20 man roster. We had 13 kids this week. I am as proud of this as I have ever been than any group that I have ever coached. They fought to the end and they never gave up."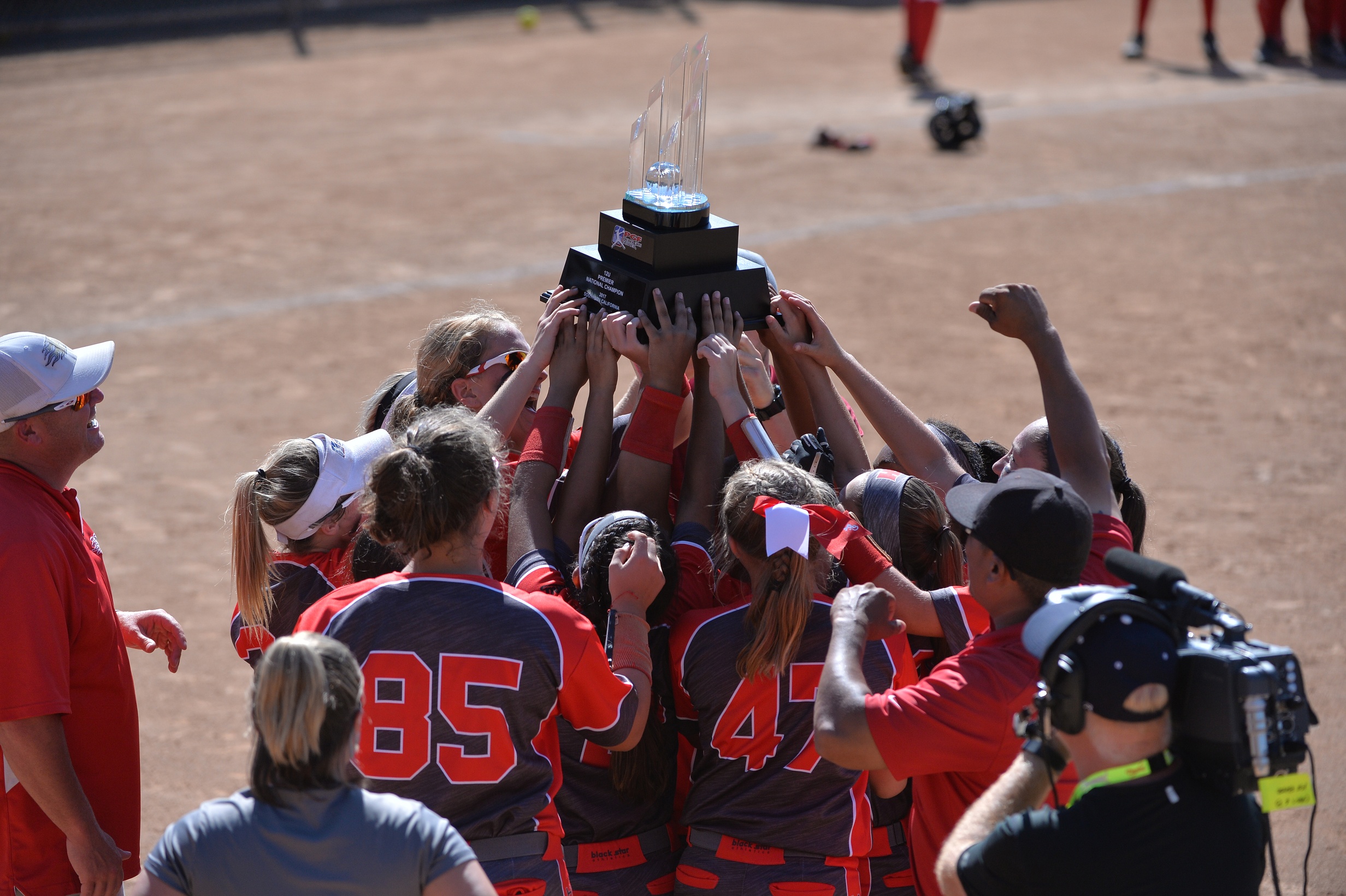 Powell went 2 for 4, Jules Cuarenta went 2 for 3, and Pickering and Bergeron each drove in a run for the Hotshots.
"It is what we started to shoot for in the beginning of the season from day one," Nelson said. "There was nothing more that we wanted than a PGF national championship. This is going back to Texas with us."
Follow Manny Alvarez on Twitter @SoCalSidelines.



Get More From FloSoftball!
Sign up for the FloSoftball newsletter for instant access to: Breaking News, Live Streams, Rankings, Technique Videos and more!