Cassidy West threw a gem on the mound and provided the final nail in the coffin with a solo home run in the sixth inning to give Firecrackers-Brashear/Oakes an 8-1 run-rule victory over Birmingham Thunderbolts-03 to win the PGF 14U Platinum national championship on Saturday monring at Deanna Manning Stadium in Irvine, California.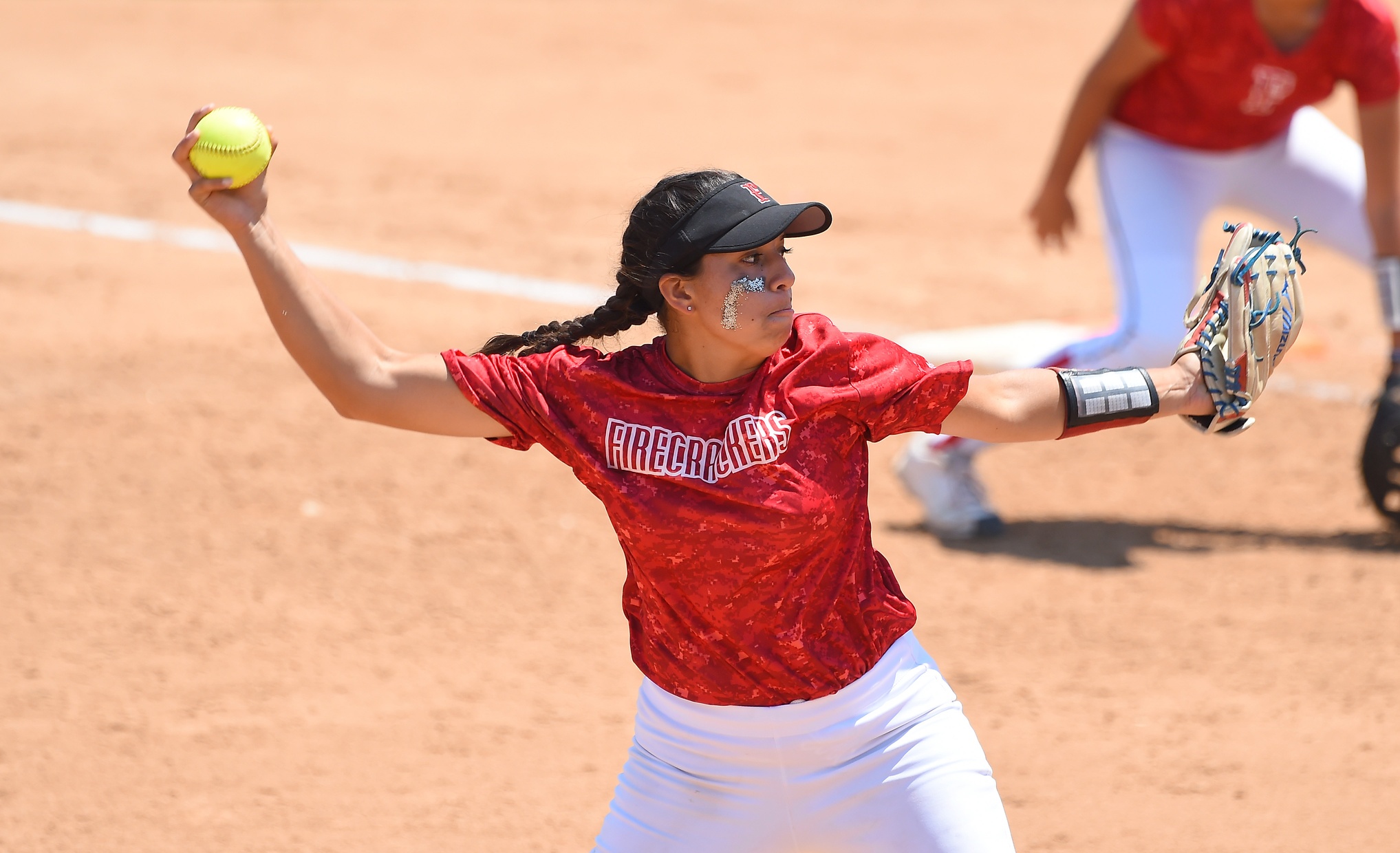 Photo: Jayne Kamin-Oncea/USA TODAY Sports

The Firecrackers got off to a quick start in the first when Bella Martinez drove in Corissa Sweet with an RBI ground-out and West scored on an RBI single to left field by Charlotte Forniess to make it 2-0. Kammy Davis scored on an error in the second inning to make it 3-0.

Taylor McKinney drove in Riley Hall with a ground out to second to help the Bolts cut the lead to 3-1 in the second.

The Firecrackers scored two runs in the fourth and two more in the fifth to make it 7-1, and then West would provided the solo bomb to left to put the run-rule in effect. West came back to the circle in the bottom of the sixth inning to put the Thunderbolts away.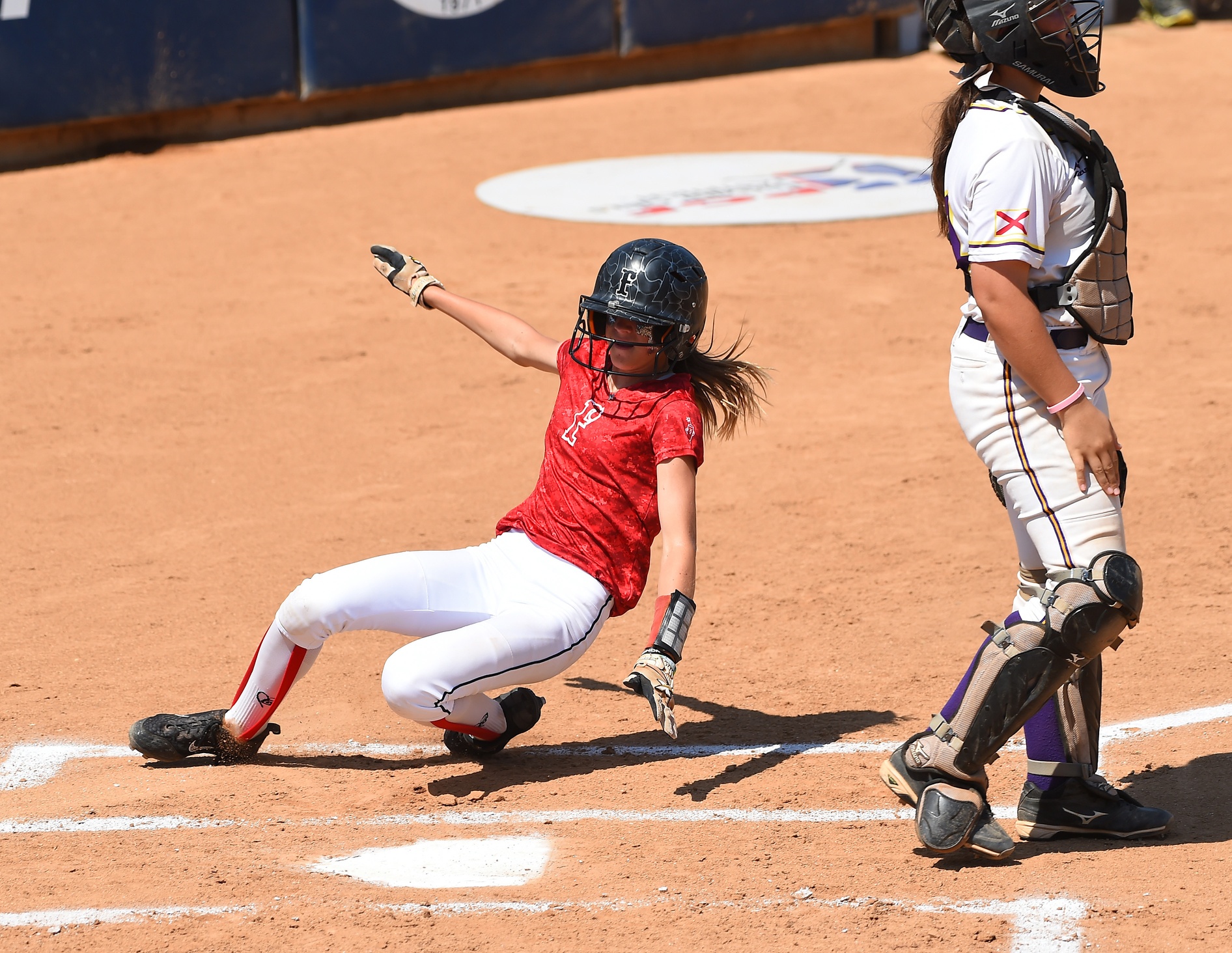 Photo: Jayne Kamin-Oncea/USA TODAY Sports

"We just focused," West said. "We were cheering the entire game and not letting up. We picked each other up and we hit the ball. That home run felt pretty good."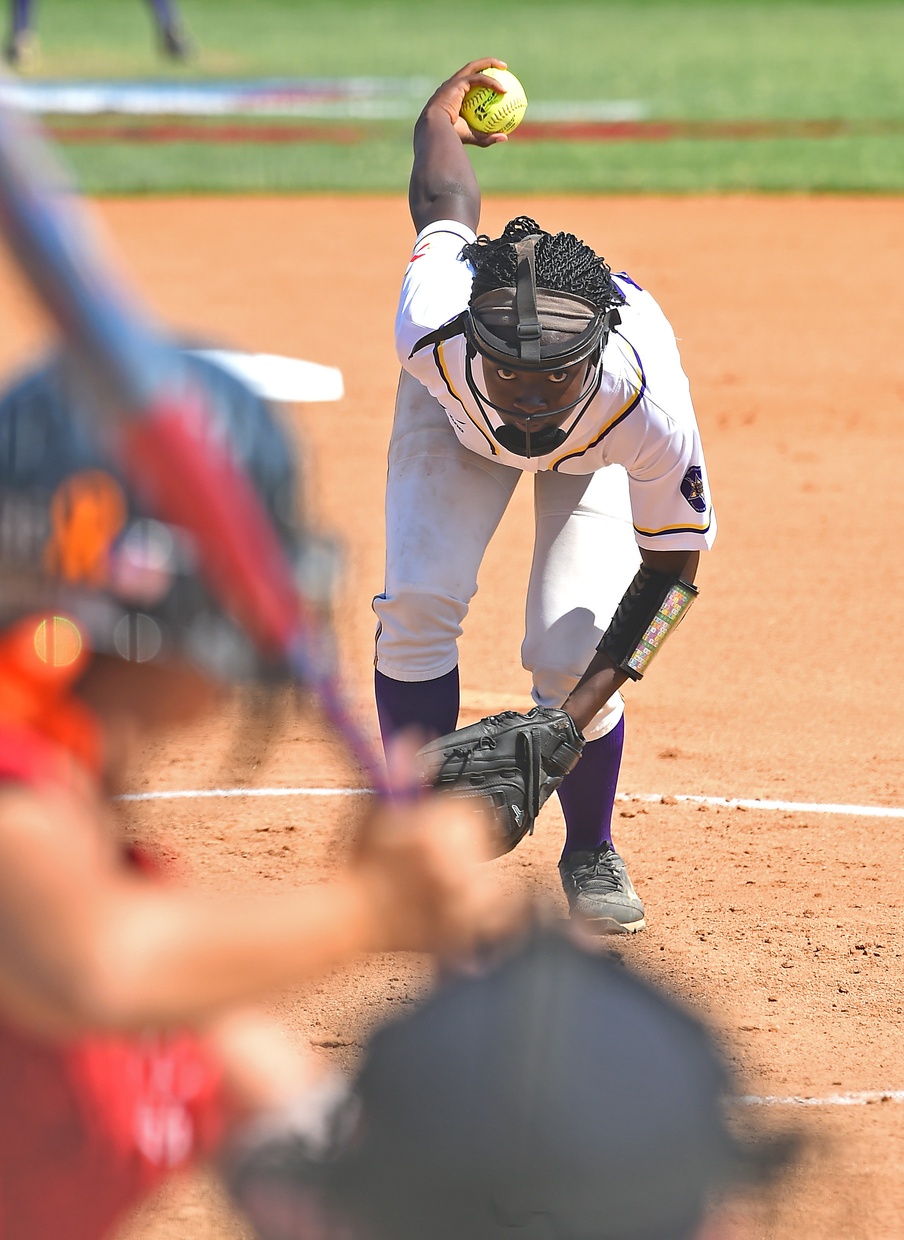 McKinney, who threw every inning to get the Bolts to the finals, lasted in 4.1 innings before running out of gas against the Firecrackers.

"We were short-staffed on our pitchers," Bolts coach Lowell Barron said. "We also had a couple key injuries before we got here and that made it tough. We had to throw one pitcher the entire bracket. Taylor was a beast. She threw 21 innings yesterday, but she began to wear down in the beginning of the game."

West pitched six innings, only giving up one run on four hits with no strikeouts after striking batters out left and right yesterday. She made up for it with the blast over the left-field fence.

"Once you get a couple runs early on, especially in PGF, it kind of calms down your nerves," Firecrackers coach Robert Oakes said. "Playing with a lead is little bit easier than chasing. That lead was huge for us. Giving Cassidy that lead and letting her settle in was big. I think that was the key factor. Early in the game, she didn't have her good stuff. Yesterday, she pitched six innings and she struck out 11 girls and faced the minimum. Today, as good as she was, she has been better. The sky's the limit for that kid. Great player and a bright future."

Hall went 2 for 3 with a double and Lulu Brock, Claire Anna Czajkowsi, and Grace Hiller each got a hit for the Bolts, who made the finals despite dealing with a number of injuries.

"We had a great run," Barron said. "When you come into California with one primary pitcher, it's tough. It's a team effort when you win every day. It's been unbelievable. I'm so proud of the girls and their confidence. PGF puts on a great event."

Sweet went 2 for 3 with a walk, Amanda Gull went 3 for 4 with two doubles, and West went 2 for 3 with the home run for the Firecrackers.

"It feels great," West said. "Helping a team I just met is amazing. That feeling of winning PGF is wonderful."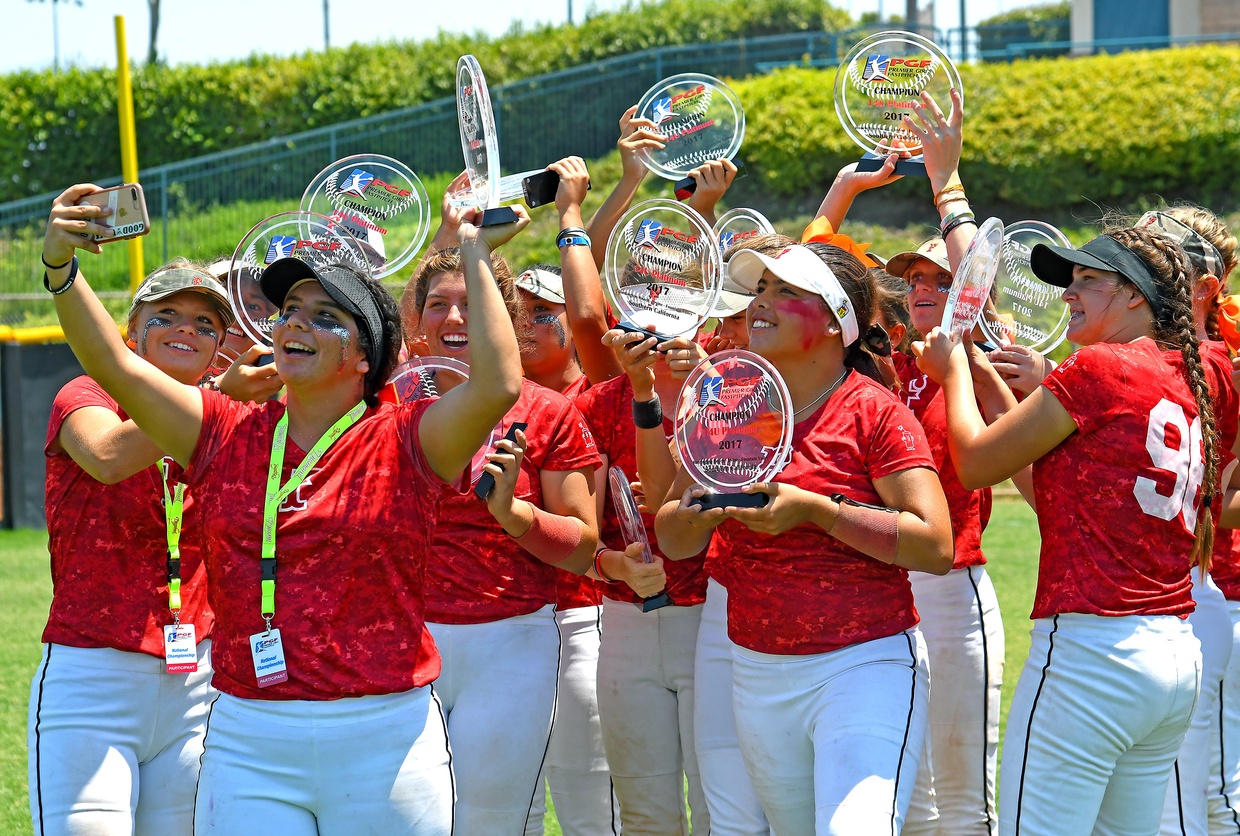 Photo: Jayne Kamin-Oncea/USA TODAY Sports

Written by Manny Alvarez
Follow him on Twitter @SoCalSidelines.



Get More From FloSoftball!
Sign up for the FloSoftball newsletter for instant access to: Breaking News, Live Streams, Rankings, Technique Videos and more!