Eddy Ketelhut's Beverly Bandits turned in one of the most spectacular performances in PGF history that culminated with a stunning 10-1 victory over Athletics-Mercado/Smith in the PGF 16U Premier national championship game on Saturday night at Deanna Manning Stadium in Irvine, California.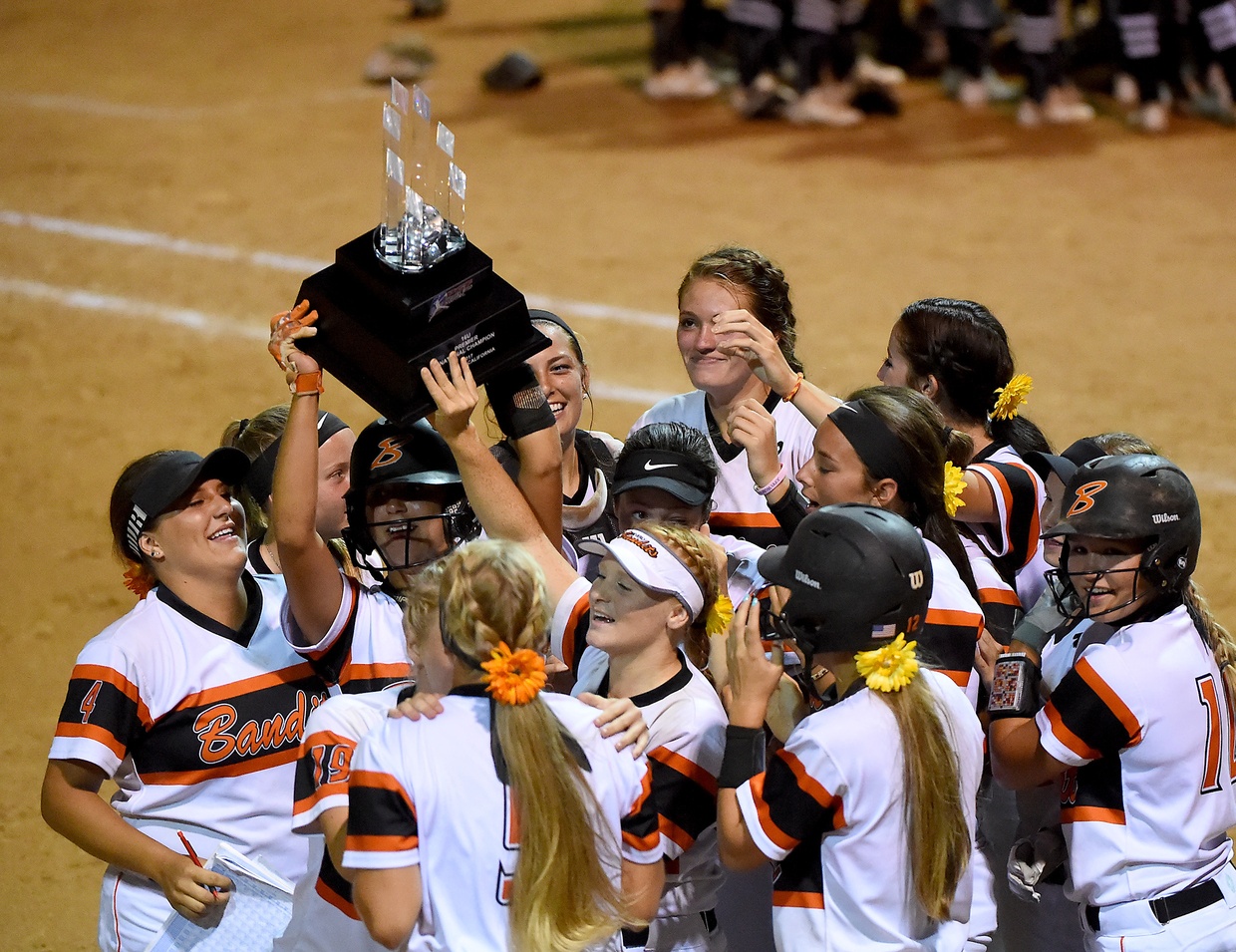 After losing in the second round of bracket play on Wednesday, the Bandits had to win 10 consecutive games to win the national championship. Head coach Eddy Ketelhut and the following to say about his team:


Grit, heart, everything, these kids put it all on the line. When we lost, we knew it was going to be a long road, but these kids rose to the occasion like they always do. This is a hard-working, blue-collar bunch. All winter long, fall workouts, I mean, it all pays off. PGF qualifier we had to win nine in a row, so got to lean on that a little bit. They just came out and competed.
It took an amazing effort from the entire team, especially a Herculean effort from Alabama-bound right-hander Monatana Fouts, who threw 25 innings to lead the Bandits to five wins on Friday and she limited the Athletics -- the reigning PGF 14U Premier champion -- to three hits and one run while striking out eight to get the win in the championship game.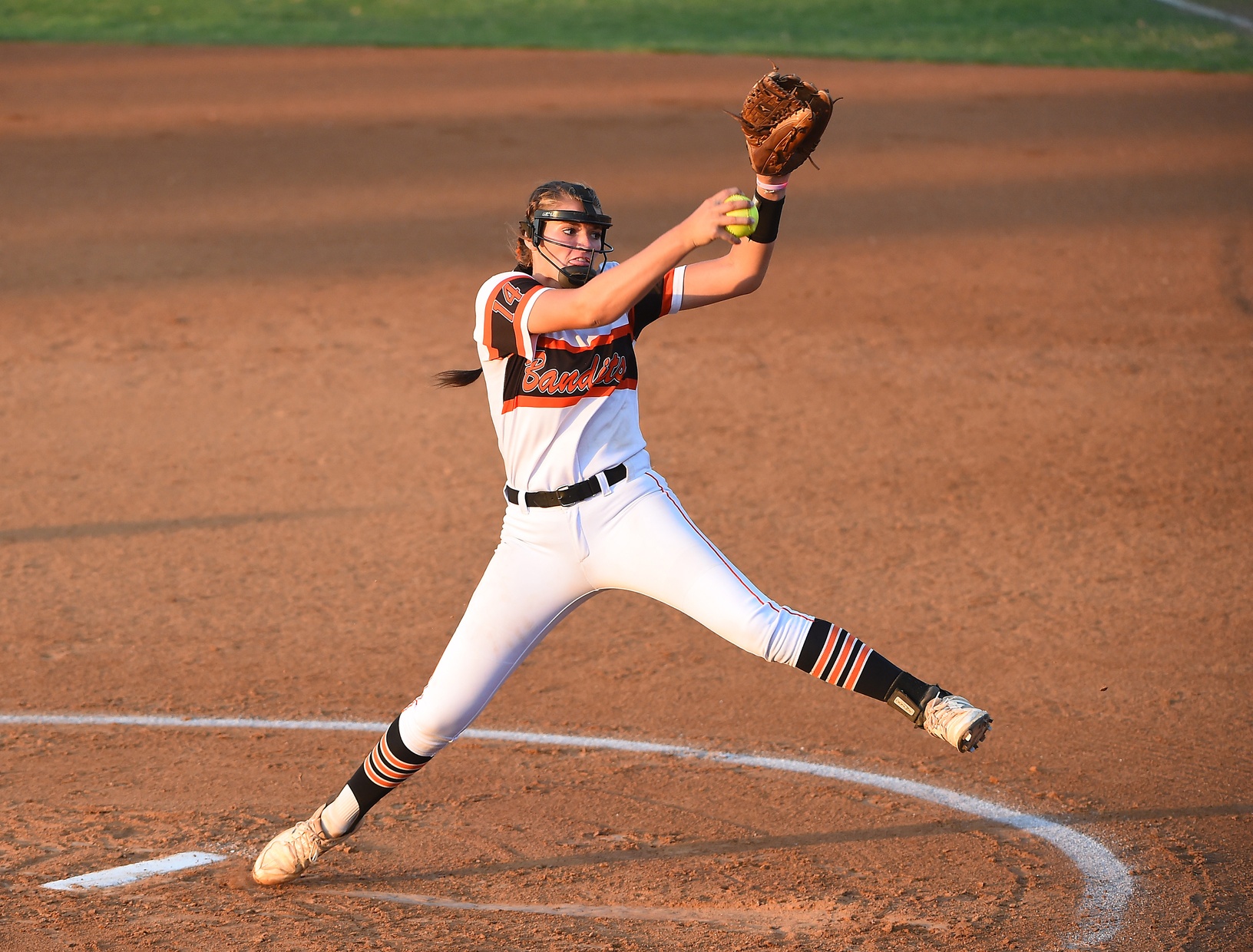 "She's the best in the country in 2018 . . . I don't care what anybody says," Ketelhut said of Fouts. "The kid's gritty, she's selfless, she works harder than anybody, I mean, she deserves everything she gets. She threw us on her back. It was great. Like I said, dad got her in ice last night. She said, 'Coach, we're gonna go get this one.' I don't know where she got it from, but she had some left, some gas in the tank and she did great tonight."
Fouts, who was estimated to be throwing in the mid-to-high 60-mph range, worked in and out and high and low to keep the Athletics' loaded lineup all game with the exception of the top of the second when she gave up three hits -- including an RBI single to New Mexico State commit Mata Faapito -- that gave the Athletics a brief 1-0 lead.
"To be honest, I'm not very satisfied with my pitching because I know I can do better than that," Fouts said. "I just tried to work in and out and high and low. I know I can do a lot better than that, but I couldn't do it without this team."
Michigan recruit Lexi Voss doubled and scored on IPFW commit Abby Baez's single in the bottom of the second that helped the Bandits tie the Athletics 1-1.
Fouts, who went 2 for 3 with a double, had an RBI single and Voss had a sacrice fly that made it 3-1 in the bottom of the third.
Illinois commit Avrey Steiner had a two-run single and Ohio State commit Ashley Prange drove in a run with a scarifice fly to make it 6-1 in the bottom of the fourth.
Baez, who went 2 for 3 with two RBIs, added an RBI single in the bottom of the fifth that pushed the lead to 7-1.
Virginia Tech recruit Jayme Bailey doubled and scored on a throwing error in the bottom of the sixth, then Prange smashed a walk-off, two-run bomb to left-center field that gave the Bandits the run-rule victory.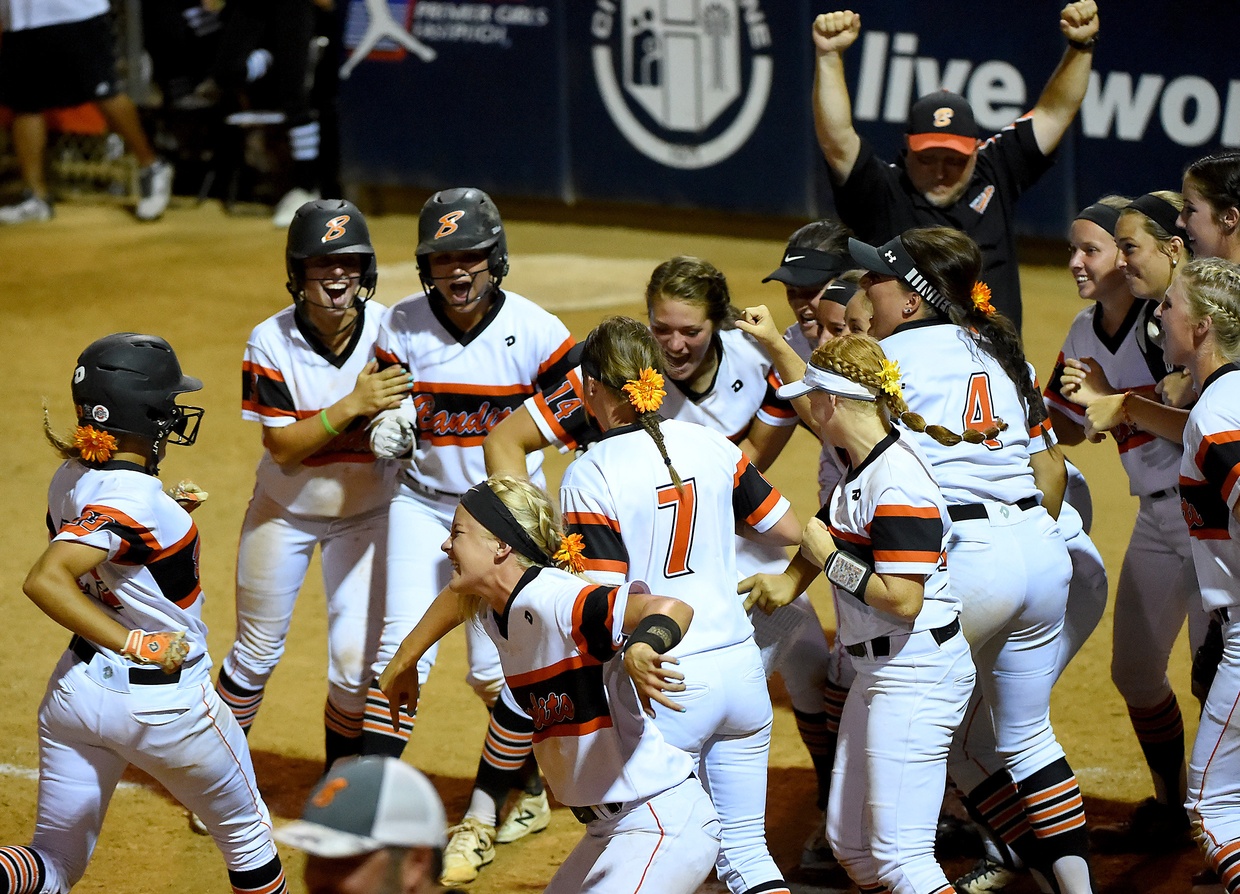 "It means everything," Prange said. "We've battled so hard. We played four games on Thursday and five games on Friday and to make it this far was a blessing itself. It's just amazing. We're all shocked. We're so proud of each other. In the words of Ashley Prange:
I've never seen a team fight like us. We wanted that more than anything in the world and I'm so proud of how we cam together and just strung together everything perfectly.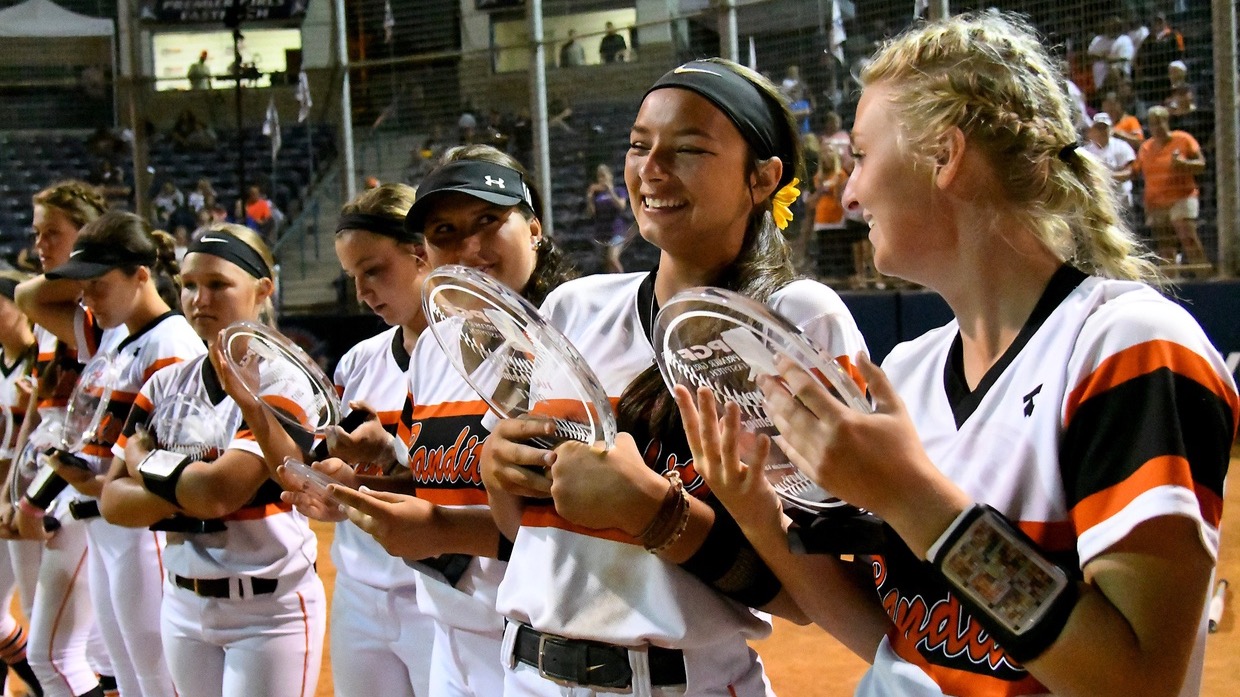 Written by Carlos Arias
Follow him on Twitter @SoCalSidelines.
PGF NATIONAL CHAMPIONSHIPS
16U PREMIER DIVISION
Beverly Bandits-Ketelhut 10, Athletics-Mercado/Smith 1
PGF 14U PREMIER DIVISION
Texas Dirt Divas 4, OC Batbusters-Campbell 3
PGF 16U PLATINUM DIVISION
Firecrackers UT-Rollin 7, Birmingham Thunderbolts-Dorsett 4
PGF 14U PLATINUM DIVISION
Firecrackers-Brashear/Oakes 8, Birmingham Thunderbolts-03 1