They came from 10 different states, will play at nine different major universities, and competed for nine of the best club fastpitch teams in the nation.

But here's the one thing this year's Louisville Slugger Hit Club 10 members all have in common: they are all elite hitters, whether they're slappers or long-ball mashers. The class of 2017 squad can do it all.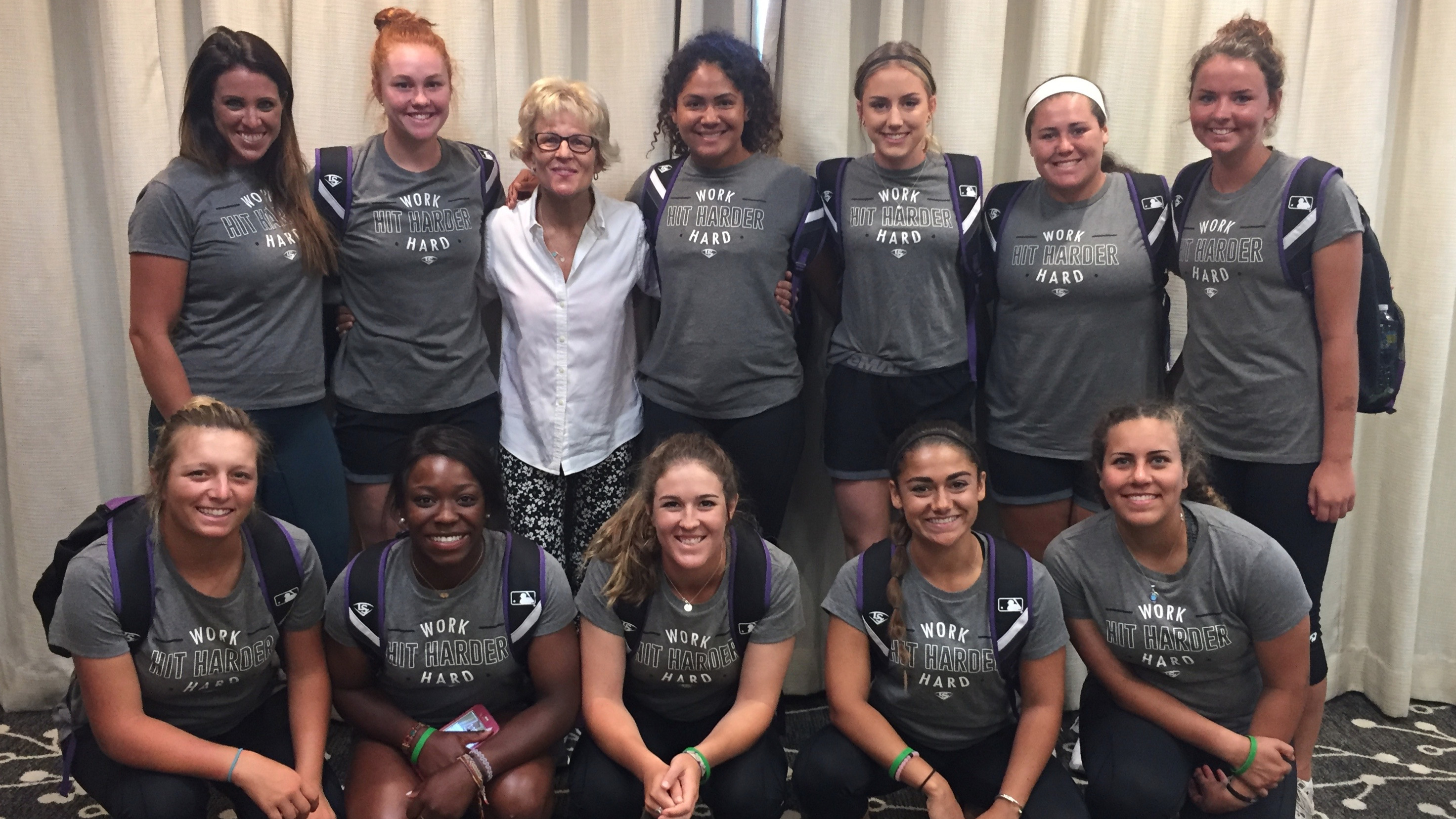 This year's group -- the third year of the Hit Club -- matched the first two in terms of talent and fun, following in the footsteps of notable college stars now such as current college standouts as Shay Knighten (Oklahoma), Amanda Lorenz (Florida), Brooke Vines (Tennessee), Morganne Flores (Washington), Amanda Doyle (LSU), Jessica Harper (Arizona), Elissa Brown (Alabama), Nicole Mendes (Oklahoma), Nicole Bates (Washington), Shannon Rhodes (Oregon), Dejah Mulipola (Arizona), and Mackenzie Boesel (South Carolina), who returned this year to talk to the talented 10 about what her experience in the SEC was like after "graduating" from the Hit Club exactly a year ago.

The accomplishments of the first two classes also bodes well for this year's players: the 21 Hit Club alums now in college have produced one Women's College World Series MVP, two national champions, four who've played in the title game, six All-Americans, 11 who've played in the WCWS, 13 All-Conference honorees, one conference freshman of the year (Big 12), and seven All-Freshman in their conference.

The event, squeezed between the two weeks of the prestigious PGF National Championships, began literally minutes after the PGF All-American game ended Friday night, July 28, which featured most of the Hit Clubbers. It was an especially satisfying day for one senior, Lauren Burke, who had earlier in the day seen her Beverly Bandits team win the 18U PGF Premier National Championship.

During the weekend and before the Hit Club would conclude Monday night, the 10 athletes would get to mix education, competition, and fun as they heard from speakers like legendary UCLA softball coach Sue Enquist, Olympic Gold Medalists Lovie Jung and Amanda Freed, and motivational mental edge speaker Tim Dixon.

"The whole experience of the Louisville Slugger Hit Club was just amazing overall!" said speedy Louisiana infielder Taryn Antoine. "But if I would have to pick which one was my favorite it would have to be when Tim Dixon spoke to us. That really opened up my eyes to the game of softball and just life in general!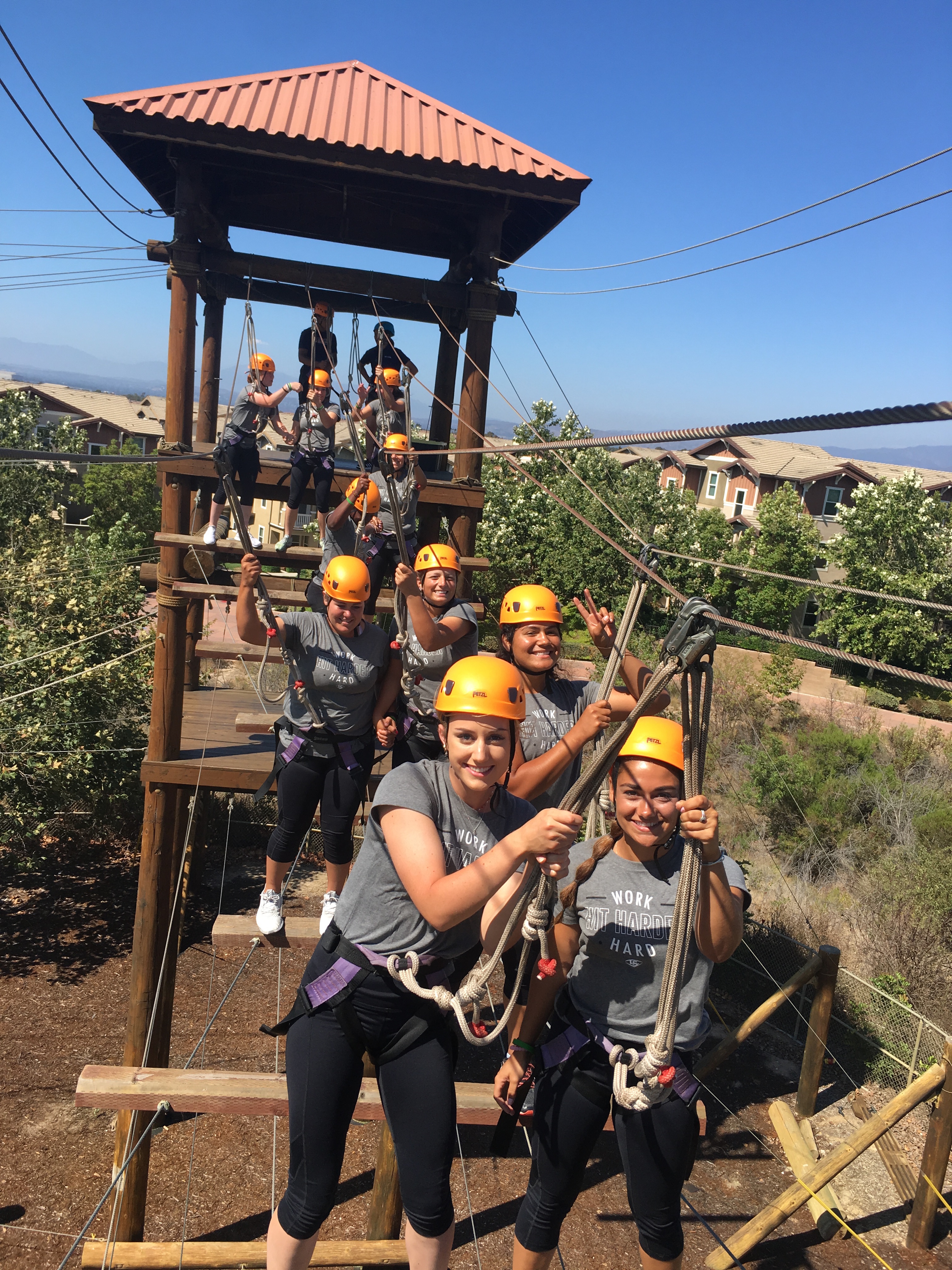 The players -- who were also all 1st Team FloSoftball All-Americans this year -- also got to have some well-deserved fun, going to Disneyland Saturday night and enjoying a walk-off Dodgers win Sunday night over the rival Giants in dramatic fashion as new L.A. call-up Kyle Farmer doubled in the winning runs in his first ever Major League at-bat.

Another highlight of the Hit Club '17 version was a first for the event: a ropes course at nearby UC Irvine which saw the athletes face their fears -- including those of heights -- and have fun bonding and even zip-lining.

"My favorite part was the ropes course and the mental toughness talk," began Shay Bowden, an Arizona catcher/infielder who'll play at Oregon. "I faced fears and had the support system behind me to help me through it. Overall this event brought me so much knowledge and increased my passion more than I thought was possible. The Louisville Slugger Hit Club was the best experience I've had in softball in a very long time, and it was an honor to be picked as one of the top 10 best hitters in the country. I met girls that I will have forever friendships with and being surrounded by people who share your same passion and drive for the game is remarkable."

Alex Velazquez, an outfielder from Minnesota who will stay in-state to play for the Gophers, added: "I loved the ropes course because I was able to conquer my fear of heights but I felt like I can do anything after that. I enjoyed the Dodgers game and being able to meet other great players. I also learned a lot from the mental toughness speaker and I feel I will be able to achieve anything now."

After being honored on-stage at the PGF Opening Ceremonies for the 16U and 14U age divisions, the athletes gathered for a final dinner where it was announced that Oklahoma-bound slugger Jocelyn Alo was honored as the 2017 Louisville Slugger Hit Club MVP based on evaluations done during hitting drills earlier in the day overseen by Freed and Jung.

For the Hit Club honorees, the event was the last hurrah for their club and high school softball careers. Some -- such as Julie Rodriquez -- would be stepping foot on their universities less than a week later.

Still, the alums of the third class of the event already rank their experience in Southern California as one of the highlights of their on-going softball careers.

"I love how the Louisville Slugger Hit Club allows you to get to know the opponents that you have been playing against for many years," said Camryn Ybarra, who hails from Mission Viejo, just 20 minutes away, where she won a high school national championship as a sophomore.

"I have made nine great friendships that I will cherish forever. The tips that we got of hitting, mental toughness, and playing the game are unreal and so helpful. I feel that I am more prepared for college just by being in this club. It really is a positive environment to be in and I feel so honored to have been in it."


***


2017 LOUISVILLE SLUGGER HIT CLUB PLAYER ANALYSIS
Here are comments and evaluations made by Amanda Freed, former UCLA National Champion and Olympic Gold Medal winner, on this year's crop of hitters:

C/1B Jocely Alo (OC Batbusters, Oklahoma) -- home state: Hawaii

"Quick hands with a lot of power. Nice, strong base through swing."
IF Taryn Antoine (Texas Glory, LSU) ) -- home state: Louisiana

"Very smooth at the plate. Versatile with a lot of power and good bat control."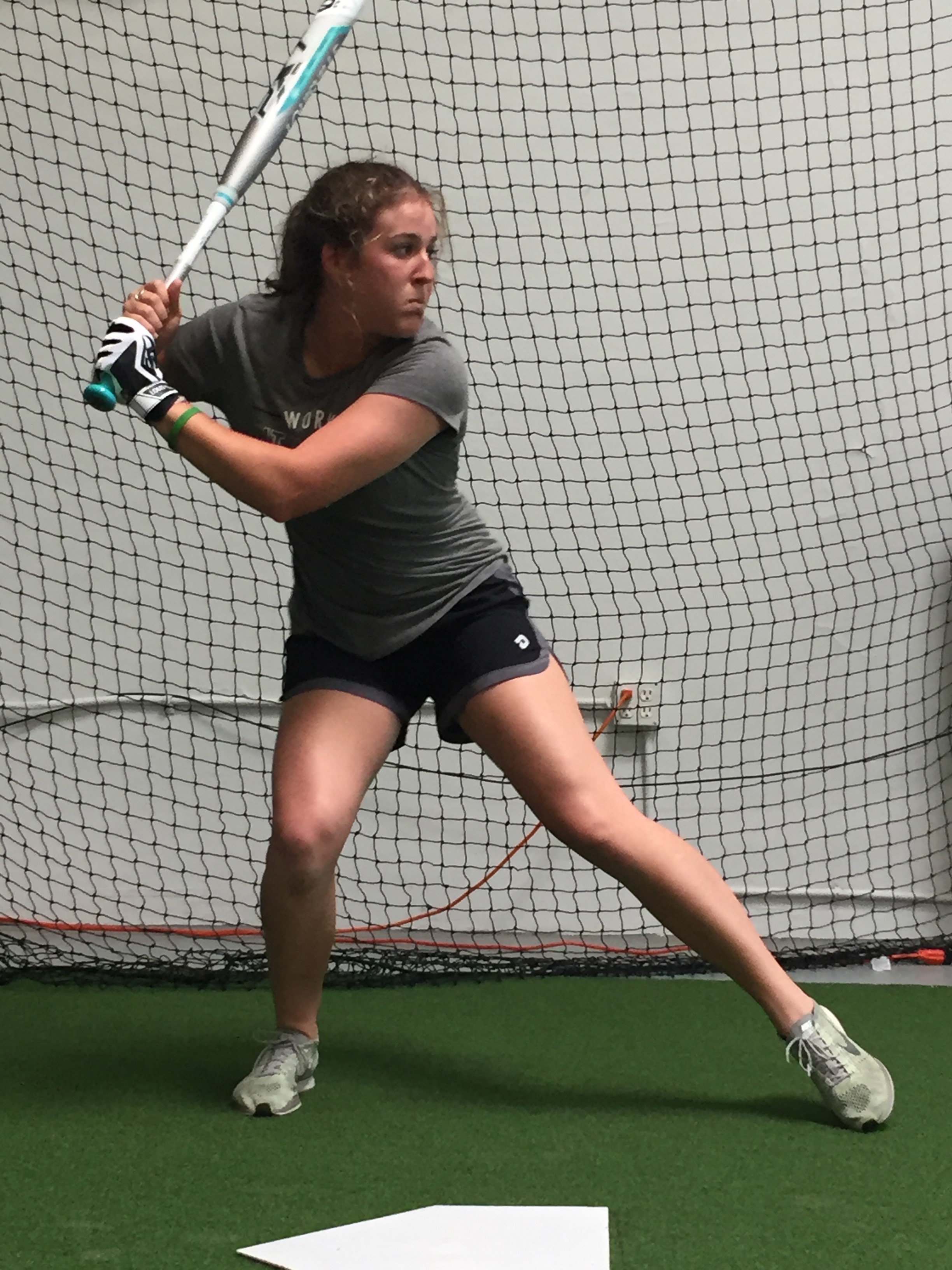 IF Kendyll Bailey (DeMarini Aces, Missouri) ) -- home state: Missouri

"Quick hands to the ball and a good ability to make adjustments."
C/IF Shaye Bowden (Birmingham Thunderbolts, Oregon) ) -- home state: Arizona (PICTURED)

"Quick hands to the ball. Good bat speed and power."
OF Lauren Burke (Beverly Bandits, Oregon) ) -- home state: Oregon

"Pretty left-handed swing with good pop. Generates good leverage with her body."
C/3B Mia Davidson (Birmingham Thunderbolts, Mississippi State) ) -- home state: North Carolina

"Explosive power at the plate. Good body awareness when it comes to making adjustments pitch to pitch."
OF/UT Julie Rodriguez (Jersey Intensity, UCLA) ) -- home state: New Jersey

"Nice, quiet eyes throughout swing. Very good bat angle to the ball with good pop."
C/1B Danielle Romanello (Gold Coast Hurricanes, Florida) ) -- home state: Florida

"Nice compact swing with good extension and a lot of pop."
OF Alex Velazquez (Colorado Stars, Minnesota) ) -- home state: Minnesota

"Good weight transfer and aggressive approach to the ball. Good pop."
IF Camryn Ybarra (Corona Angels, Oregon State) ) -- home state: California

"Good, balanced approach. Quick to the ball and consistent with contact point."


Get More From FloSoftball!
Sign up for the FloSoftball newsletter for instant access to: Breaking News, Live Streams, Rankings, Technique Videos and more!