2017 USA Elite Select 30 All-American Camp
Rising Star: 2019 Isabella Dayton Is Taking Her Speed To Ole Miss
Rising Star: 2019 Isabella Dayton Is Taking Her Speed To Ole Miss
Rising Star: 2019 Isabella Dayton Is Taking Her Speed To Ole Miss
Aug 14, 2017
by FloSoftball Staff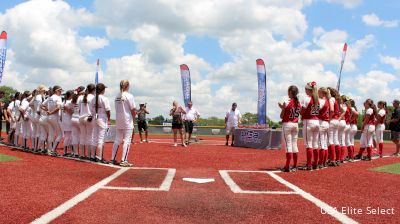 Anyone who knows 2019 outfielder Isabella Dayton can see why her athletic makeup and mindset are a perfect match for Mike Smith's Ole Miss softball program. The prototypical lead-off hitter blends speed with gap-to-gap power fitting the mold of the Rebel's aggressive offense.

Dayton makes the trip to Baton Rouge for the
USA Elite Select 30 All-American Camp
August 18-20 where she will compete to make the roster.
Isabella Dayton
Hometown:
Wylie, Texas
Position(s):
CF
Club:
SoCal Choppers
High School:
Wylie High School
Grad Year:
2019
Current School:
Wylie High
College:
University of Mississippi
Top Accomplishments:
District offensive player of the year for both freshman and sophomore year in 5A and 6A softball. 6A all-state first team. FloSoftball Hot 100 freshman and sophomore year. USA Elite Select 30 Top 15 2016.
When did you start playing softball? How did it happen?
I started when I was six. I wanted to be just like my brother Nick. I still get my hitting lessons on the same field with Melissa Coronado, Louisiana Lafayette hall of famer. She keeps me straight.
Do you come from a family with a background in sports? If so, what sports did they play?
Yep. I have four brothers. All great athletes. Nick plays college baseball. Anthony was an all-area track star and football player. Salvatore wrestles and will be a future Naval officer. Dominic plays tennis and soccer.
What is the strongest part of your softball game and why?
I'd say baserunning. I love it when my opponents get anxious and worried. Always fun to do a delay steal. I like to think I'm pretty fast.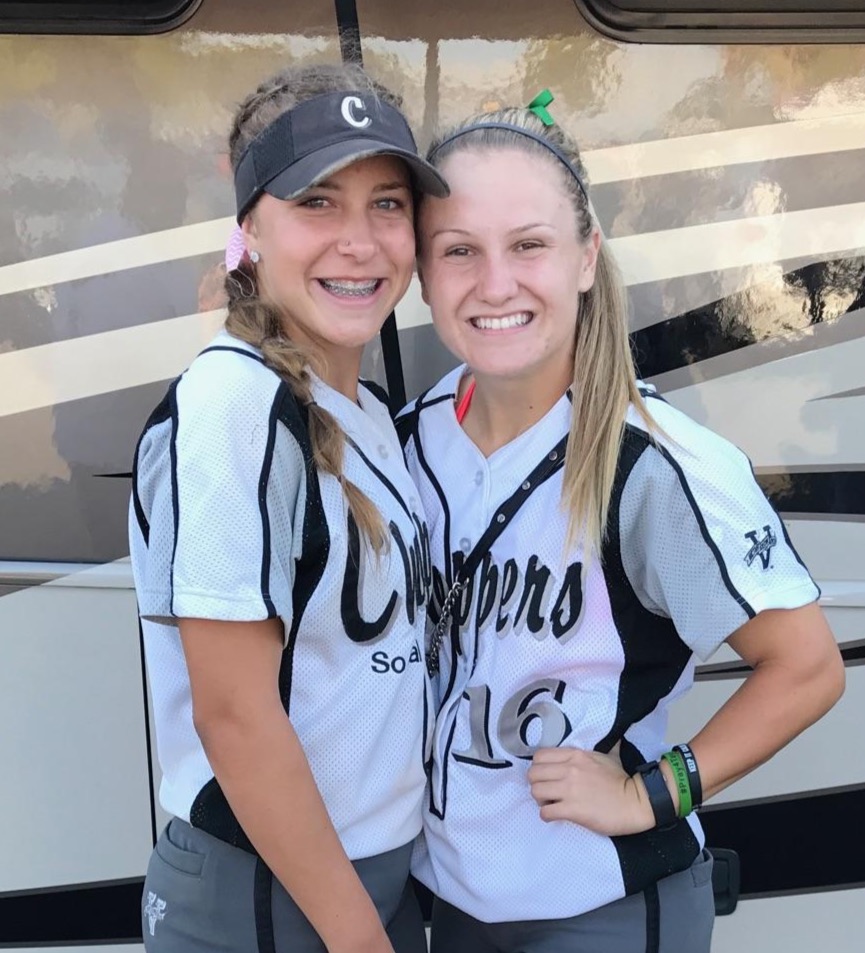 What was the highlight of your summer and why?
It would have to be having my grandpa finally road-tripping down to see me this summer to PGF. But I can honestly say having Taylor Dockins back for a few games this summer and being able to play with her takes the cake. Her last at bat..that home run was something to remember. So inspirational.
Describe your recruiting experience. What schools did you visited? Was it stressful, exciting, overwhelming, etc?
Ole Miss. That's all I got. When you know, you know.
Why did you choose to commit to that school?
The shoe fits. The vibe, the students the feeling on campus was perfect for me. Can't say enough about Mike Smith and the coaches.
What was the most challenging moment/time in your softball career? Why? How did you overcome those challenges?
Leaving Texas and Team Mizuno Impulse. I grew up playing with all these softball sisters. It was hard. I don't think you overcome these challenges. I think you become stronger with the new challenges.
What's your favorite softball memory? Why?
Other than playing under the lights. I remember when we played at 1:00 AM at 10U. Softball memories for me occur off the field. The long road trips. The hotel stays. The late nights with your team. That's good stuff.
Quickfire
Nickname(s):
IzzyB (only my mom calls me that). Bella. Mufasa… you should see my hair after a game.
Do you have any softball superstitions or rituals?
Not too superstitious. Before games try to throw with the same team mate. Listen to the same song: " One man can change the World"
Favorite quote or mantra you live by:
A man with no sauce is lost, but a man can also be lost in the sauce. - Gucci Mane
Best advice you've been given:
When it comes to softball, don't think. Just Do. You got this.
Last song you listened to:
"Patty Cake" by Kodak Black
If you could spend the weekend with anyone doing anything anywhere in the world, what would you do?
When I finally have a free weekend, I'd like to go to Jamaica with Ellen Degeneres.
Describe yourself in one word on the field and off the field:
On the field: Quick-minded
Off the field: Kind-hearted


Get More From FloSoftball!
Sign up for the FloSoftball newsletter for instant access to: Breaking News, Live Streams, Rankings, Technique Videos and more!