Maci Bergeron and the Diamond Sports Hotshots Gold-Nelson team have had quite a successful summer. They took home first place at both the World Fastpitch Championship and PGF Premier Nationals, beating top teams from across the nation.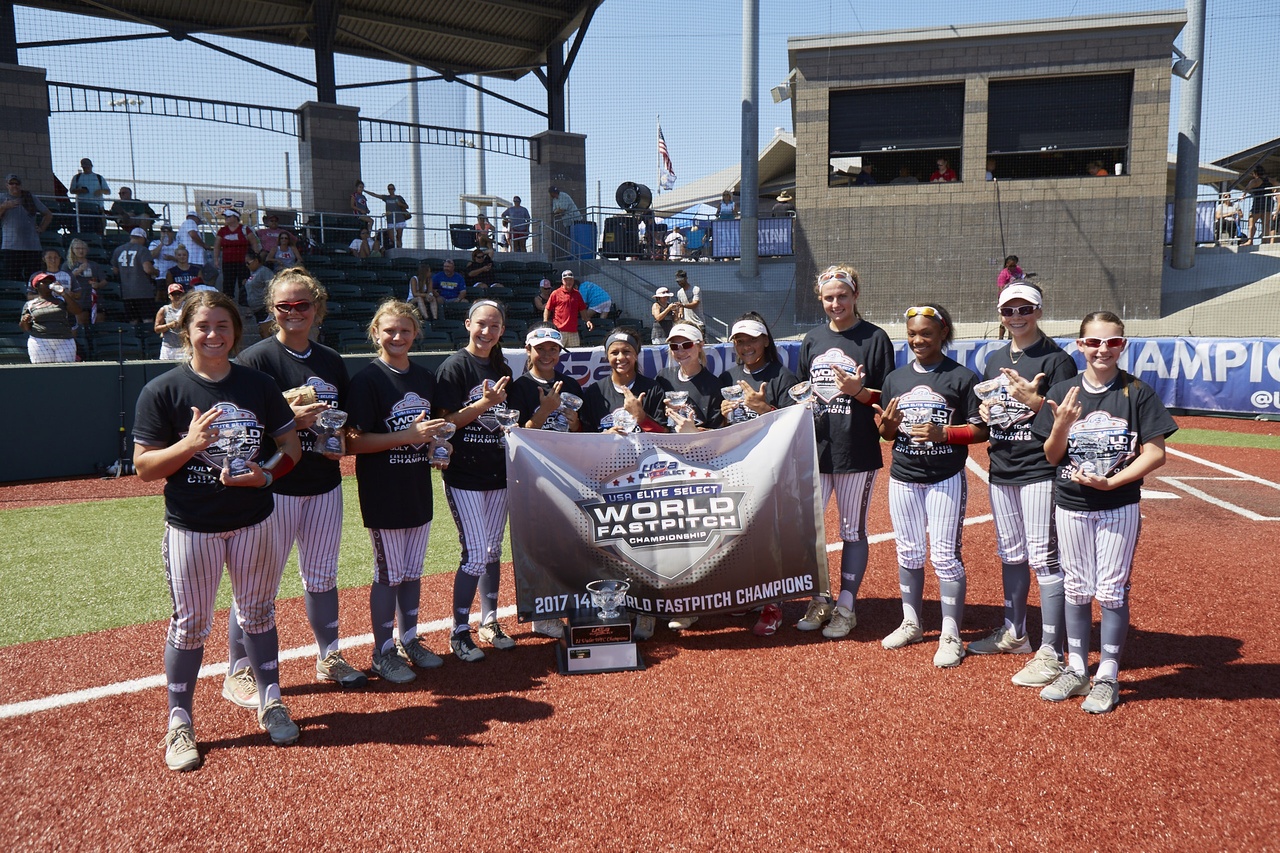 Bergeron and her bat played a big part in that. Her summer stats include a .480 batting average with 23 home runs, 101 RBIs, and a .540 OBP. She dropped a pristine sacrifice bunt in the PGF Championship game that scored her teammate Ashlyn Jones.
She's also a stud behind the plate, even though it took her some time to decide if she wanted to be a catcher or pitcher.
"I loved them both tremendously and love having my hand on the ball every play," Bergeron said. "I followed my heart."
Now, Bergeron is visiting top schools like Alabama, Auburn, Florida State, LSU, Oklahoma, and UCLA, and she says the experience is extremely exciting.
"Maci's presence behind the plate is a game-changer," DS Hotshots coach Nathan Nelson said. "This kid has a gift that is rare to see in softball. She is the best catcher in '22 class in my opinion by far. Offensively, she is a true power hitter."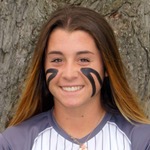 Maci Bergeron
Hometown: Rayne, Louisiana
Positions: Primary catcher, secondary outfield
Club Team: Diamond Sports Hotshots Gold - Nelson
High School: Notre Dame
Grad Year: 2022
Current School: Rayne Catholic Elementary
College: LSU

When did you start playing softball? How did it happen?
At age 4, my parents coached and signed me up.
Do you come from a family with a background in sports? If so, what sports did they play?
My dad played baseball in high school and college at Texarkana. My mom played volleyball, basketball, track, and softball in high school.
What is the strongest part of your softball game and why?
I think my strongest part would be my ability to block and frame behind the plate because it helps my pitcher and defense.
What was the highlight of your summer and why?
Winning two national championships in one summer, because we did it in 2015 with the same team. Especially PGF, it's an experience I will never forget!
What schools have you visited?
Alabama, Auburn, Florida State, LSU, Oklahoma, Texas A&M, and UCLA.
Has the recruiting experience been stressful, exciting, overwhelming, etc.?
It's been very exciting, I feel so lucky and blessed to visit these schools and meet coaches.
What are the key things you're looking for in a school?
Family and hometown feel.
What was the most challenging moment/time in your softball career and why?
Deciding to be a pitcher or catcher. I loved them both tremendously and love having my hand on the ball every play.
How did you overcome those challenges?
I followed my heart.
Who has had the most impact on your softball career and why?
My papa. He is my hitting coach. Due to injury, he didn't play past the college level so it drives me to work harder.
What's your favorite softball memory?
Hitting my first home run June 2016 in Colorado.
Why?
Just a feeling of accomplishment and helping my team.
Quickfire
Do you have any softball superstitions or rituals?
I always put my gear on the left side of my body first.
Do you have any hidden talents outside of softball?
I love art and drawing self portraits of people. I also play volleyball.
Favorite quote or mantra you live by:
"Put on the full armor of God so that you will be able to stand firm against all strategies of the devil." - Ephesians 6:11
Best advice you've been given:
Dream big.
Last song you listened to:
"DNA" by Kendrick Lamar.
If you could spend the weekend with anyone doing anything anywhere in the world, what would you do?
I would spend the weekend with my friend, Maddie, on the beach in Fiji.
Describe yourself in one word on the field… and off the field:
DETERMINED!!!


Get More From FloSoftball!
Sign up for the FloSoftball newsletter for instant access to: Breaking News, Live Streams, Rankings, Technique Videos and more!