The pedigree is more than impressive.
A softball prodigy, Hannah Adams began playing organized softball at 4 years old, and she's been killing it ever since.
She led her team to a state championship as a sophomore. She took them back to the finals as a junior. Gwinnett County named her "player of the year" as a senior. She paced the Georgia Impact to a pair of state championships at the club level. She was rated as the 10th-best college recruit in the nation, and she was a member and gold medal 2017 USA junior national team.
She even was nicknamed "The Franchise" in high school.
All in all, University of Florida freshman Hannah Adams has star potential written all over her.
Except she doesn't want or expect the star treatment nor does she want to even hear about it.
"That 'the Franchise' tag is silly," Adams said following a UF practice. "No one really calls me that and it was really just a joke in high school. Right now I am really just one of the players who has been given an opportunity to compete with some incredible players on an incredible team. My goal is simple: I just want to compete, get better, and help my team."
Adams hopes to become a contributor on a Gators team that has been one of the nation's best programs under head coach Tim Walton -- winning 666 games, a pair of national championships, and making eight trips to the College World Series in the last 12 seasons.
"I fell in love watching Florida on television at the College World Series, and even though I grew up in both a state and a family full of University of Georgia fans, I always knew Florida is where I wanted to go school," the Hoschton, Georgia, native said. "There was just always something about how they played that attracted me to this team. Even if you were just watching them on television you could almost sense the joy, the passion, and the intensity they played with."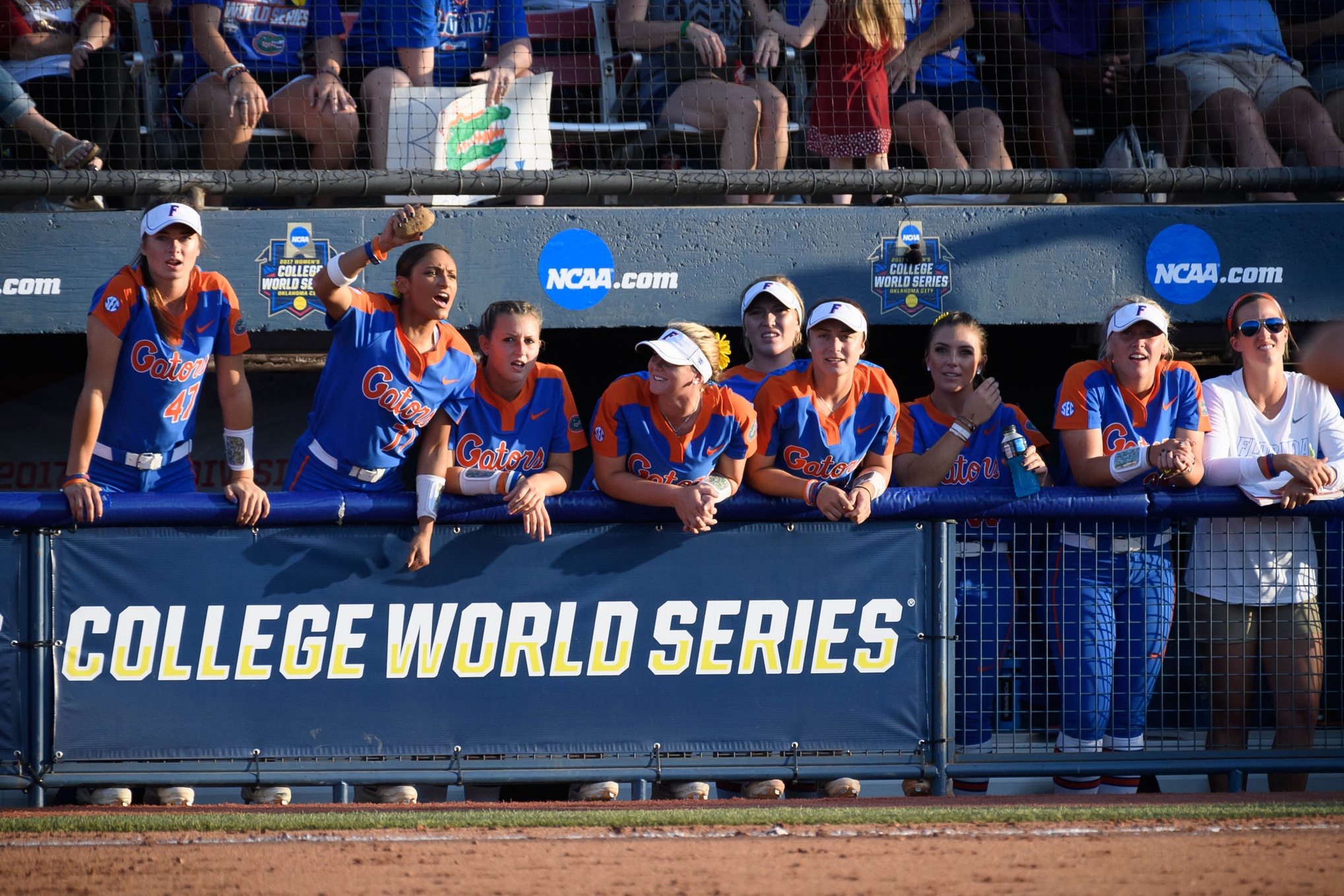 Although she brings outstanding credentials to the Gator team, Adams says she is somewhat in awe of her older teammates.
"We haven't started our fall schedule yet and we haven't played a game yet, but I can already tell this is a totally different level and certainly a big step up from high school or travel ball," she said. "At practices you can just tell how amazing and gifted these players are."
A defensive whiz, Adams is projected to stay at shortstop but may also play other infield positions at UF; she says getting stronger is a priority.
"In high school, I don't think a lot of emphasis was necessarily placed on strength training and conditioning for softball. At this level it is critical. A key goal for me this year will be to get stronger and get in better shape."
Although she is more than efficient with the bat in her hands, Adams says playing defense is her favorite part of the game.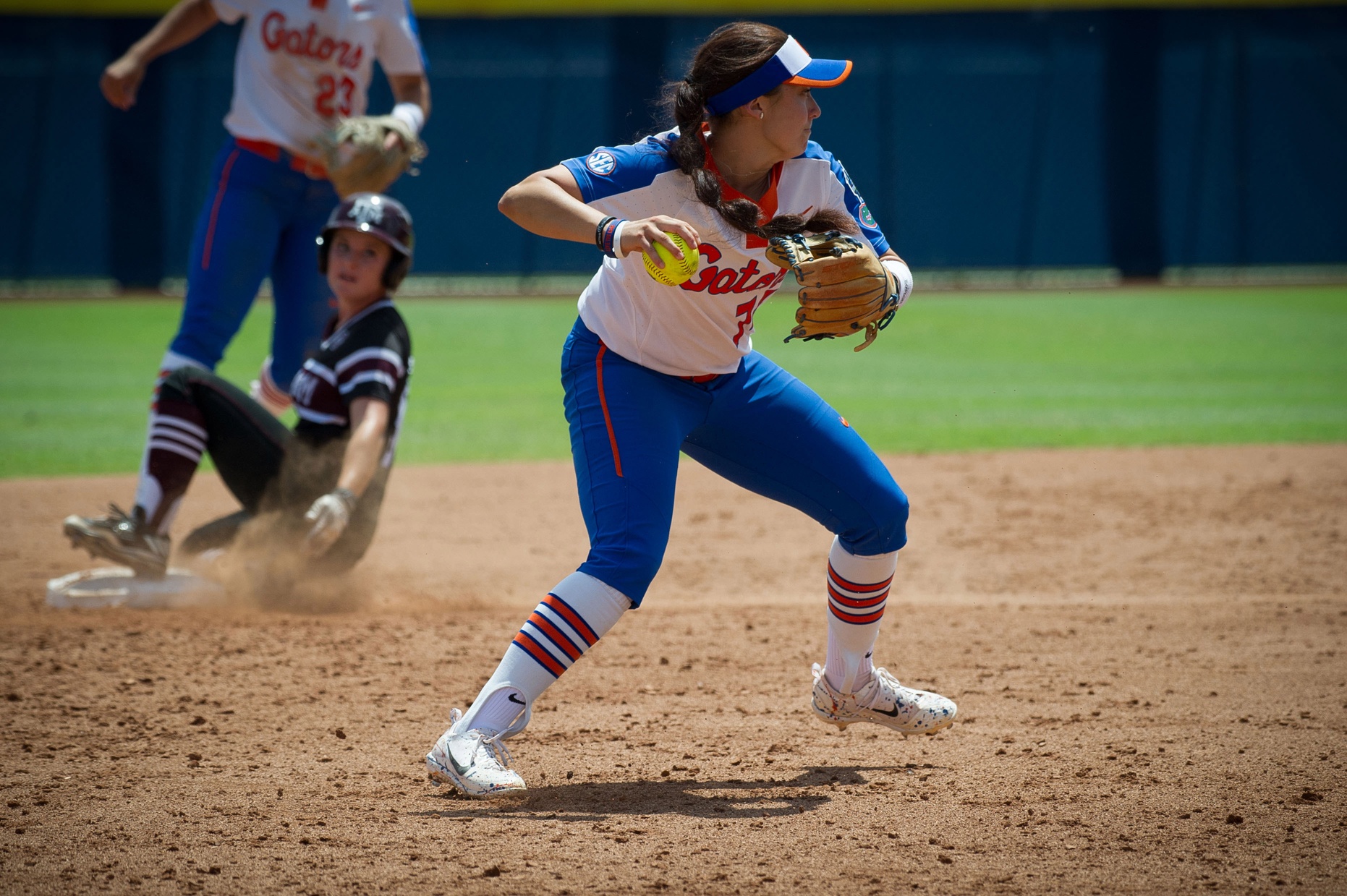 "I love the infield and playing defense," she says. "It just feels like you are more in control of the game. But again I know the college game is going to be faster and more difficult both offensively and defensively."
Still, one has to believe that Adams will not be overwhelmed at this level. She has been more than successful regardless of the level she has played at, even the international level.
This summer Adams earned a spot on the USA junior national team and participated in the World Championships. Batting leadoff, she helped the team go undefeated and win a gold medal -- hitting .571 (12 of 21) with nine RBIs and 14 runs scored as Team USA went 9-0 in competition, out-scoring the opposition 99-9.
Adams said the World Championship experience would definitely help her as she begins her collegiate career.
"It was great all-around experience playing teams from around the world," she said. "In later stages of the tournament and during exhibition games we got to play some really good teams. Whenever you get to step up a level in competition it can only make you better."


Get More From FloSoftball!
Sign up for the FloSoftball newsletter for instant access to: Breaking News, Live Streams, Rankings, Technique Videos and more!