2020 Hot 100 Rankings
2020 Hot 100: Players 60-51
2020 Hot 100: Players 60-51
2020 Hot 100: Players 60-51
Sep 22, 2017
by Brentt Eads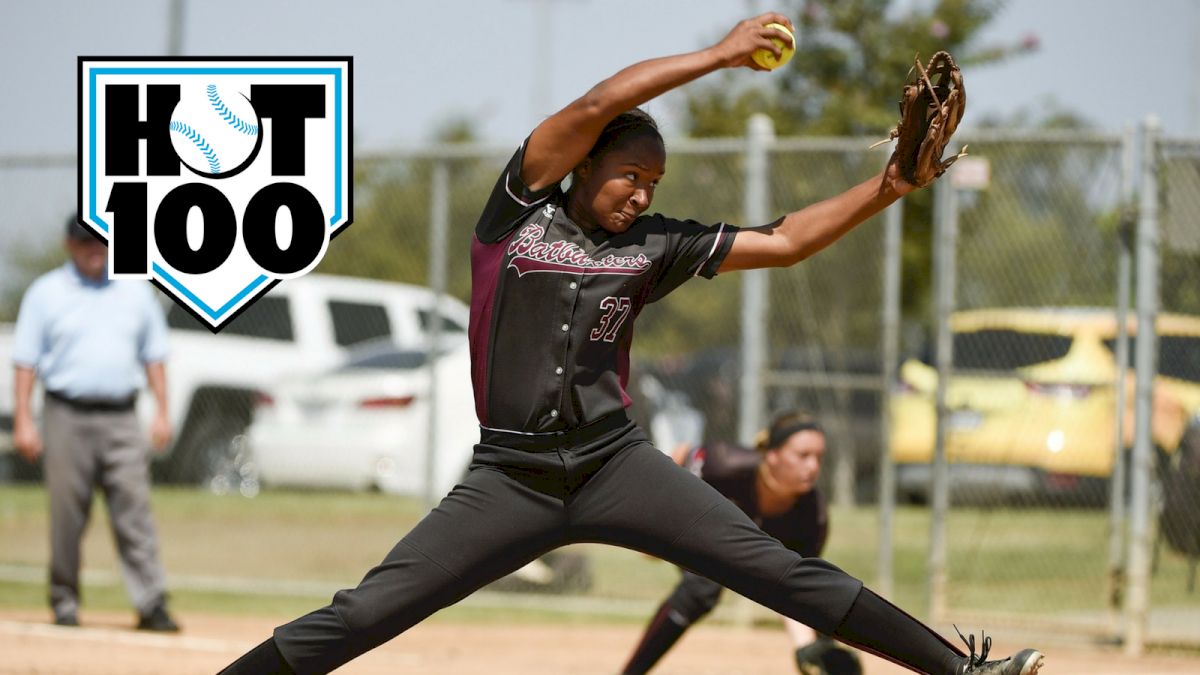 Unlock this article, live events, and more with a subscription!
Get Started
Already a subscriber? Log In
We continue our 2020 Hot 100 identifying top talent in the class of 2020. We will reveal the Hot 100 prospects over the next two weeks, spotlighting 10 or more outstanding players each day on the way through our countdown from 100 to No. 1.
This list is an updated version of our initial 2020 Hot 100 rankings and over 40 percent of the players are new additions!
We'll announce the top 10 of the class on Friday, September 29, and shortly after will profile the No. 1 player and then list the "next in" classes comprising recruits 101-200, 201-300, 301-400, and 401-500 as well as which colleges have done the best so far in recruiting this outstanding group of players!
FloSoftball has ranked the Hot 100 beginning with the 2014 class and has done every grad year since including 2015, '16, '17, '18, '19, '20 (the first list exactly a year ago), and '21. We've also updated most of those years several times.


These 2020 honorees were chosen based on input and feedback from college and club coaches as well as our own FloSoftball event and in-person observations.
Criteria for choosing and ranking the players includes performances at the club and high school levels and projecting how they will play at the collegiate level.

T60 | Tiara Edwards, OF | Beverly Bandits (Kentucky)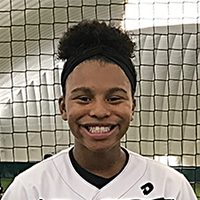 Edwards is a lefty slapper who can fly down the baseline. Her instincts at the plate and quickness out of the box wreak havoc on the best defenses in the country. She showed great maturity and consistency during her freshman year at Avon High School, where she batted .347 in 31 games, grabbing 33 hits and scoring 31 runs. Balancing both sides of the diamond well, Edwards was nearly perfect in the outfield at Avon and also controls the grass for a very tough Beverly Bandits team. Edwards will play out her collegiate career at Kentucky.
T60 | Emily Cazares, OF | Athletics - Mercado (Tennessee)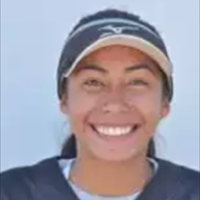 Cazares is a very athletic centerfielder with good range and a powerful yet effortless left-handed swing. Typically in the leadoff spot, she's got a quick first step out of the box and boasts around a 2.7 home to first time, opening up a number of offensive options from short game to gap shots. The quickness on offense translates well in her good first step and ground coverage in the outfield. Cazares has a history of playing star roles on high-caliber championship teams, so the transition to Tennessee in a few shorts years will be smooth.
59 | Abby Doerr, C | Beverly Bandits - Tyrrell (Oregon)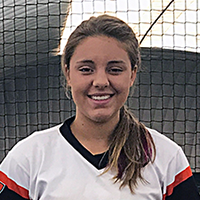 Doerr is a very strong athlete with a great arm and the ability to pick runners at any base with ease but can also play the corners at an elite level. She is a very coachable player who immediately impacted her Marist High School team, batting .564 with 6 HRs. Doerr is described by her coach as a "gamer" who was able to come through with big hits in multiple clutch situations. Athletic genes and Oregon Duck blood runs deep in Doerr as her father, Kurtis, played football in Eugene and her mother, Missy, caught for the softball team. Doerr resides in Oregon but recently joined Jen Tyrell's Beverly Bandits in order to face the most elite competition possible prior to joining Oregon in the Pac-12.
58 | Makayla Alvey, MIF/OF | TN Mojo (uncommitted)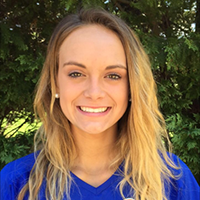 Alvey is an athlete with great speed both out of the batter's box and in the field, where you'll find her playing either middle infield positions or outfield. As a freshman at Jefferson County High School she led her team in most offensive categories with a .494 batting average and 17 RBIs, earning her All-Lakeway area first team, all-district, and district 2-3A newcomer of the year honors. For the Mojo last season, Alvey was just as dominant, finishing with a .465 average while adding 21 stolen bases on 24 attempts. Alvey has the talents to play either basketball or softball at the collegiate level, but softball is her love.
57 | Cally Kildow, P/MIF | DeMarini Aces (Arkansas)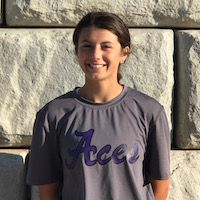 Kildow, a native of Arkansas, is a two-way threat both in the circle and at the plate. As a freshman at Gravette High School, Kildow recorded an impressive line finishing with a 0.53 ERA on 185 innings pitched all the while breaking the strike out record fanning 331. In the box she led her team with a .443 batting average and 32 RBIs which further solidified her spot on the All-State team. Kildow plays her summers with DeMarini Aces and, in the heart of their lineup, batted .425 with a nearly .500 on base percentage. Kildow entertained multiple college offers before deciding to stay in-state at Arkansas.
T56 | Britton Rogers, P | Firecrackers - Sewell (Georgia)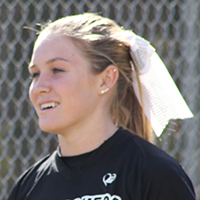 Rogers is a dominating force in the circle with power in the mid-60s, but it's the nasty knee-buckling off-speed drop that spins hitters out of their shoes. Her instincts and command of the zone can be traced back to her mother -- Courtney Blades-Rogers -- and her legendary days pitching for Southern Mississippi; however the 5-foot-10 Rogers is paving her own path to success. Last season Britton tossed 103 innings striking out 138 batters with a 1.26 ERA. At Timber Creek High School in Orlando, she received first team all-state honors. Rogers has the athleticism to play other positions as well as hit and will be expected to jump right in and make an immediate impact at Georgia.
T56 | Trinity Cannon, 3B | Texas Glory (Texas A&M)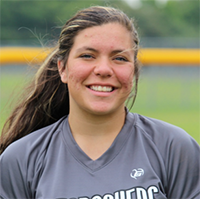 Cannon is a powerful athlete who can generate a tremendous amount of bat speed, making her one of the most dangerous hitters in this 2020 class. Her strength is hard to match but she also has a very good eye to complement her power making her an extremely difficult hitter to retire. Cannon is also an elite defender who can afford to take a little extra time securing the ball if necessary because of her cannon across the diamond. Early last year Cannon committed to Texas A&M following in the footsteps of her grandfather, who was also an Aggie.
55 | Hallie Wacaser, OF | Beverly Bandits - Tyrrell (Florida State)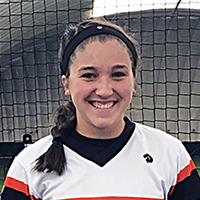 Wacaser is a rare athlete who can play multiple positions at a very high level, including pitcher. She is smaller in stature but her incredible bat speed allows her to hit for both average and power. At Bentonville West High School in Arkansas, Wacaser put up dominant numbers on offense, finishing the season with a .552 batting average, 53 hits, 48 RBIs, and 14 HRs. On defense Wacaser has some of the quickest and smoothest hands around. Her performances all around the diamond earned her numerous honors including newcomer of the year, all-conference, and Arkansas all-state. Hallie has committed to playing at Florida State.
54 | Morgan Smith, P/OF | OC Batbusters - Stith (LSU)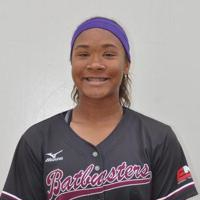 Smith is an all-round great athlete who throws hard and hits the ball just as hard. Her strength is her versatility as the Phoenix sophomore is a great hitting pitcher who plays outfield when not in the circle. Morgan throws in the mid-60s with good off-speed stuff. One coach said, "Morgan throws lights-out every time I see her." Morgan runs like a deer and at one OnDeck Jamboree, she tested so well she ranked No. 27 out of 5,296 athletes ever tested (her Allister index of 96.82 puts her in the 100 percentile). Major programs all over the nation including UCLA, Alabama, and Tennessee were showing heavy interest before she ultimately decided on LSU.
T53 | Madison Kerpics, P | Atlanta Vipers - Holbrook (Louisville)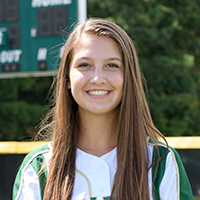 Kerpics is a pitcher with above-average velocity and some of the best spins in the 2020 class. She's known for her curve which has a late break and she also has integrated a screw, drop and circle change which drops and gets a lot of swings and misses. She's was hearing from national programs like Georgia, Auburn, Ole Miss, Stanford, and Duke before deciding to continue her softball career at Louisville.
T53 | Carlli Kloss, C | Firecrackers - Brashear/Thornburg (Notre Dame)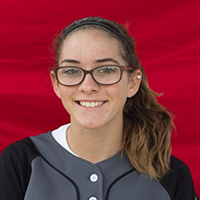 Kloss is a dominant catcher who always seems to come in clutch for her club and high school teams. She played a role in taking her Garden Grove Pacifica high school squad to the CIF-Southern Section Division 1 quarterfinal playoffs this year.
​The ability to dominate in softball at a collegiate level runs in the Kloss family. Kellsi Kloss, Carlli's sister, stared at LSU from 2013-2016 as a catcher. Carlli chose to commit to the Fighting Irish about a year ago, in September 2016.
52 | Emily Maddock, 2B | PA Strikers (Penn State)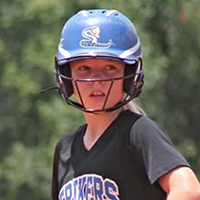 Maddock's defensive and offensive skills helped her Kutztown High School team reach the Berks County playoffs and qualify for the district 3 class 3A tournament. She hit .645, scored 18 runs, had 10 RBIs with three doubles, three triples, and a home run. It's no surprise she made the 2017 All-Berks softball team. This speedy all-around athlete does everything she can to help her team.
T51 | Ryleigh White, P/3B | Athletics - Mercado (Tennessee)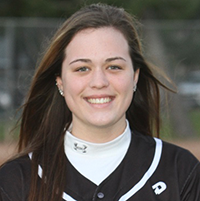 White has been on the national radar since the 7th grade when she threw 64 mph at the Top Prospects Combine. The 6-foot-1 New Jersey standout hits 66 mph now and complements her power pitches with downward movement on her spins. At an OnDeck camp, White scored in the top 21 of 5,300 athletes tested and ranked No. 1 in the 2020 class. She visited Oregon, Cal State Fullerton, Notre Dame, Michigan, Florida, and Alabama before deciding to become a Lady Vol.
T51 | Lauren Boyd, P/UT | Beverly Bandits - Tyrrell (Northwestern)
Boyd is from Union, Missouri -- a small rural town 30 miles west of St. Louis -- but became known to top college programs around the country after having a strong year in 2016 at top events including PGF Nationals, the USA Elite Select Championship, and Boulder IDT. Boyd is a multi-position talent in that she can pitch consistently in the 64-65 mph range and also play a high level at shortstop. She has a fierce competitive work ethic and one Big Ten scout says, "Lauren is a baller, she just loves to compete." Oklahoma, Michigan, Mizzou, Arizona, Arkansas, Louisville, Iowa, and Minnesota all showed interest before she decided to go with Northwestern.
Get More From FloSoftball!
Sign up for the FloSoftball newsletter for instant access to: Breaking News, Live Streams, Rankings, Technique Videos and more!