By any definition, Shonda Stanton appeared to be a "lifer" at Marshall.
Taking over the Thundering Herd softball program in 2000, she compiled some hall of fame numbers by accruing 560 career wins, including 30 or more wins in 12 of her 18 seasons.
Stanton's 2017 team was exceptional: the Herd went 42-12, including a 20-4 mark in Conference USA, and they earned a trip to the NCAA tournament. Stanton coached both the conference player and pitcher of the year award winners and was named Conference USA coach of the year.
She had been at the same job for 18 seasons and was extremely successful at what she was doing. In short, it was an extremely comfortable situation.
"I had another year left on my contract and wasn't even considering any type of a move when I received a call last winter from Indiana's search committee asking whether I might be interested," Stanton said. "It really moved fast from that point forward. Honestly, staying put would have been the easiest thing in the world to do. I was working at a great school and with some great people. We were winning and drawing good crowds to the games. But once I visited the IU campus and met the staff, I knew it was something I wanted to do.
"I think in any profession you are always looking for the best fit," she added. "When I saw the athletic facilities and I saw the beautiful campus and I listened to [athletic director Fred Glass] talk about IU's commitment to the student-athlete, it really started to convince me that might be time to make a move."
But Stanton added it was the tragic death of one of her former players that actually helped her make the final decision. Emileigh Cooper, a four-year player at Marshall, passed away at age 22 following an automobile accident.
"Emileigh was the type of person who would never settle," Stanton said. "She came to us as a freshman and she would not accept the fact that we didn't have a roster spot for her. She would not settle for just making the team nor would she be happy just becoming a starter. Every day of her life was devoted to meeting every challenge head on and becoming a better player and a better person. In her senior season, she was not only starting but earned all-conference and had one of the highest batting averages in school history."
Stanton said Cooper's determination on the diamond and in her personal life helped in her decision to leave Marshall and accept the challenge at Indiana.
"People look at coaches as the teachers," Stanton said. "But the truth is we can learn as much if not more from our players. When I was trying to decide on whether I really wanted to make this move, I kept thinking about Emileigh and how she never wanted to settle for status quo. She always wanted the challenge of becoming better in everything she did and it certainly inspired me to do the same."
At Indiana, Stanton will face the challenge of building a team that has fallen on rough times of late. The Hoosiers have had only one winning season in the last five and last made the NCAA tournament in 2011.
Her immediate challenge may be on the recruiting front, where she says getting "bigger, faster, and stronger players" will be the goal, but added a huge transformation in culture has already taken place in the program.
"We have an amazing group of young women on this team right now who have totally bought into what we are trying to do," Stanton says. "Our basic philosophy is we want to win the day. We want our players to take responsibility in the approach they take in all aspects of the game.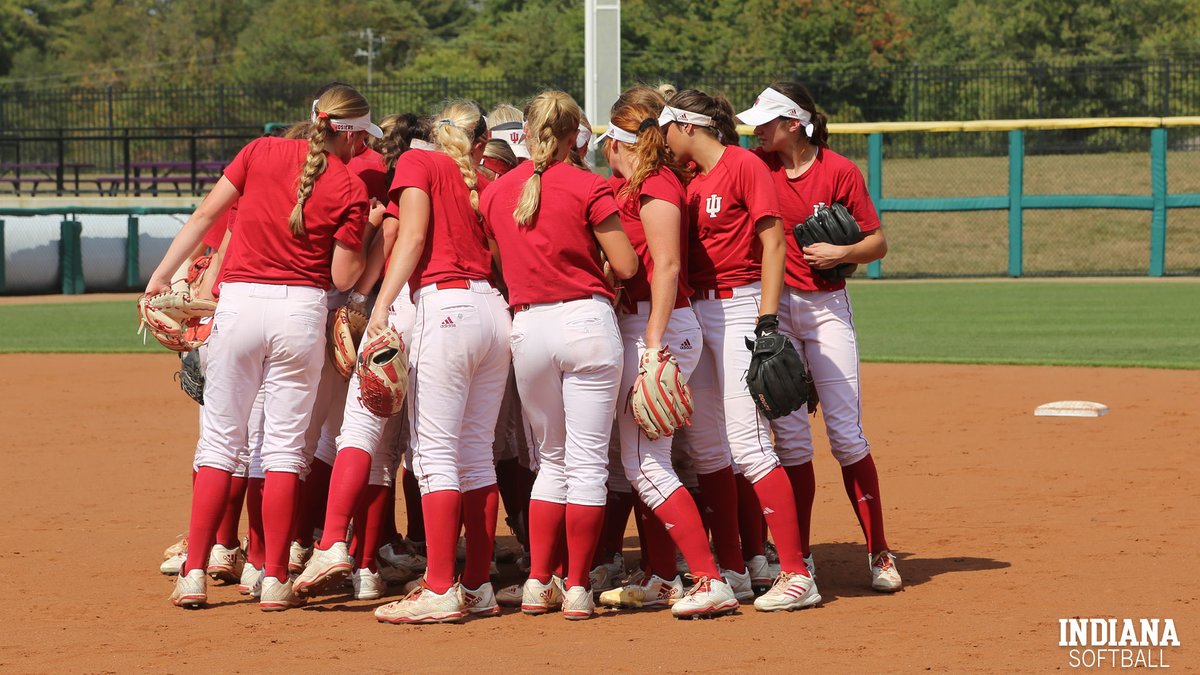 "For example, I am a big believer in the running game and the importance of stealing bases. But I also know we currently lack some team speed. What we are telling our players is we may not be able to do a straight steal but we can always do a delay steal. If the catcher is lobbing the ball back to the pitcher or an outfielder is being lackadaisical about getting the ball back to the infield, we need to be looking to take the next base.You don't necessarily need to have team speed to play the speed game."
Stanton added that philosophy can be applied to almost every aspect of the game.
"The intensity in which you play, your ability to make the smart play, and always trying to stay aggressive can make up for many physical shortcomings," Stanton said.
Stanton has said her players are already responding to that message.
"They are like sponges right now," she said. "At one our first team meetings, one of our players got up and asked what do we needed to do to be a top-25 program. That sort of blew me away. It shows that they want to excel and want to win and now it's our job as coaches to put them in a position to do so."
Stanton knows there are no magical formulas to get there, but she also know she doesn't want to place limits on her team with any set goals.
"When you set goals for wins or home runs or stolen bases, what happens when you reach them?" Stanton asked. "I don't want our players to think there are any limits on what they can accomplish this year. If we go about our business the right way, if we practice the right way, if we treat others the right way, if we play with intensity, if we worry about the things we can control, then the results will come at the end and we will win the day."


Get More From FloSoftball!
Sign up for the FloSoftball newsletter for instant access to: Breaking News, Live Streams, Rankings, Technique Videos and more!