2020 Hot 100 Rankings
2020 Hot 100: Players 10-1
2020 Hot 100: Players 10-1
Meet the Top 10 softball players in the 2020 class according to FloSoftball's Hot 100 rankings.
Sep 29, 2017
by Brentt Eads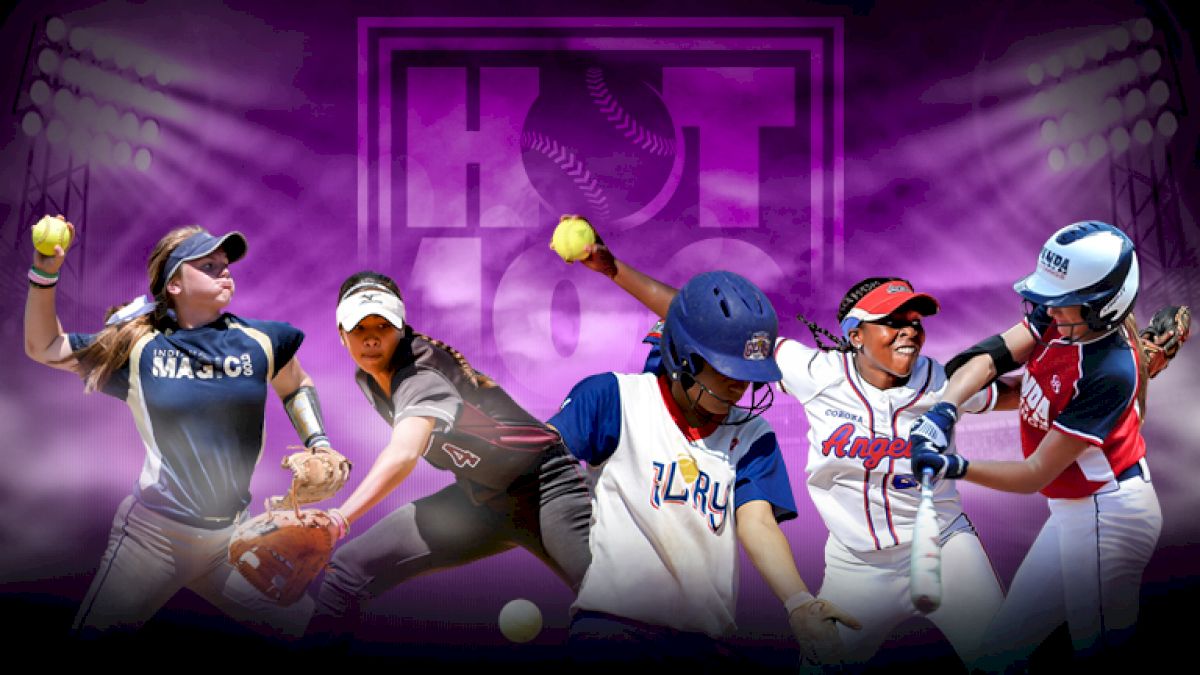 Unlock this article, live events, and more with a subscription!
Get Started
Already a subscriber? Log In
Today we finish our look at the 2020 Hot 100 after spotlighting 10 or more prospects each day over the last two weeks counting down from 100 to No. 1.
This list is an updated version of our initial 2020 Hot 100 rankings and over 40 percent of the players are new additions!
Be sure also to check out our upcoming profile of the No. 1 player and the "Next In" classes comprising prospects #'s 101-200, 201-300, 301-400 and 401-500 plus the Top College Classes!
FloSoftball has ranked the Hot 100 beginning with the 2014 class and has done every grad year since including 2015, '16, '17, '18, '19, '20 (the first list exactly a year ago), and '21. We've also updated most of those years several times.


These 2020 honorees were chosen based on input and feedback from college and club coaches as well as our own FloSoftball event and in-person observations.
Criteria for choosing and ranking the players includes performances at the club and high school levels and projecting how they will play at the collegiate level.

​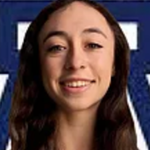 10 | Jasmine Perezchica, OF/2B | OC Batbusters - Stith (Arizona)
Jasmine is the ideal leadoff hitter with outstanding speed and knowledge of the game, both at the plate and in the field. Growing up on the diamond her whole life thanks to her father, Tony, being the Arizona Diamondbacks minor league field coordinator, Jasmine's poise and instincts show. In the outfield she does a great job of controlling the flow of the grass, and with her speed she can cover tons of ground and make game-changing plays. On offense she is a leader and a table setter who, during her freshman year at La Quinta High School, earned first-team All-Desert Valley League honors by hitting an astounding .537 with a .551 OB percentage, 49 hits, 28 RBIs, and 39 runs scored. Jasmine has all the tools to make a smooth transition at Arizona.
​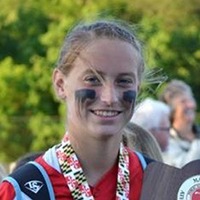 9 | Maddie Penta, P | PA Chaos (uncommitted)
Maddie is young but seasoned in the circle, throwing consistently in the upper 60s with a devastating riseball and changeup to complement it. As a freshman at Bohemia Manor High School, Maddie led her team to a 1A state championship, pitching 31 innings in the postseason without allowing a single run, only giving up six hits, and striking out 80. Her mom, Susan, was the University of Delaware's only 20-game winner in school history, so excellence runs through her veins. Maddie has been compared to Oregon's Maggie Balint at her age in terms of work ethic and effectiveness in elite level competition, and she continues to draw heavy interest from several Power Five conference programs.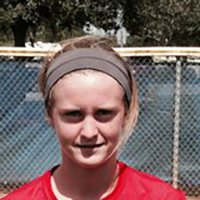 8 | Cameron Fagan, OF | Team North Florida (Missouri)
Cameron is one of the most versatile athletes in the 2020 class. Her quickness and instincts in the field help her get great jumps and cover a lot of ground both in the outfield and at shortstop. She is a triple threat at the plate and can bunt for a base hit, slap, and swing with power, making defensive strategy against her nearly impossible. Cameron had a standout season her freshman year at Dunnellon High School, earning 2017 Star-Banner Player of the Year by hitting an incredible .614 with 62 hits, 51 runs scored, 45 RBIs, and 38 stolen bases. Athletic dominance runs in Cameron's blood as her father, Kevin, won two Super Bowl rings with the 49ers and her three sisters played collegiate softball. Cameron spends her summers competing with Team North Florida and has committed to Mizzou.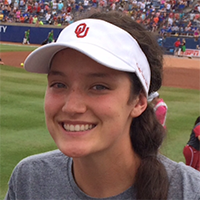 7 | Nicole May, P/3B | OC Batbusters - Stith (Oklahoma)

May is a dual threat who is as good of an infielder as she is a pitcher. She never leaves the field, because her softball IQ is off the charts. May always plays in control and never shows her emotions. At 5-foot-11, she moves well at third base and can move laterally and come in or drop back equally well. As a right-handed pitcher, she's throwing in the 60s and has an accomplished riseball, curve, and changeup. Offensively, May bats in the front of the lineup and has great power and a swing that can change a game instantly. For her Foothill High School squad last season, she pitched 191 innings, had 293 strikeouts, and an ERA of .84. She also batted .460 with 10 home runs. She was the NCS freshman of the year and won a variety of other awards including Cal-Hi Sports State Freshman Player of the Year. May was offered by Oklahoma in September of 2015 while on an unofficial visit. She took her time and finally called the Sooner coaches on August 19 of this 2016 to commit.
6 | Tiare Jennings, SS | OC Batbusters - Stith (Oklahoma)
Jennings is one of the best shortstops in the country and is considered an elite player because she combines great defensive skills with a power bat. She also has the attributes and instincts you can't coach. One scout remarked, "She just gets the job done." A great athlete, the 5-8 sophomore also shines on the volleyball court.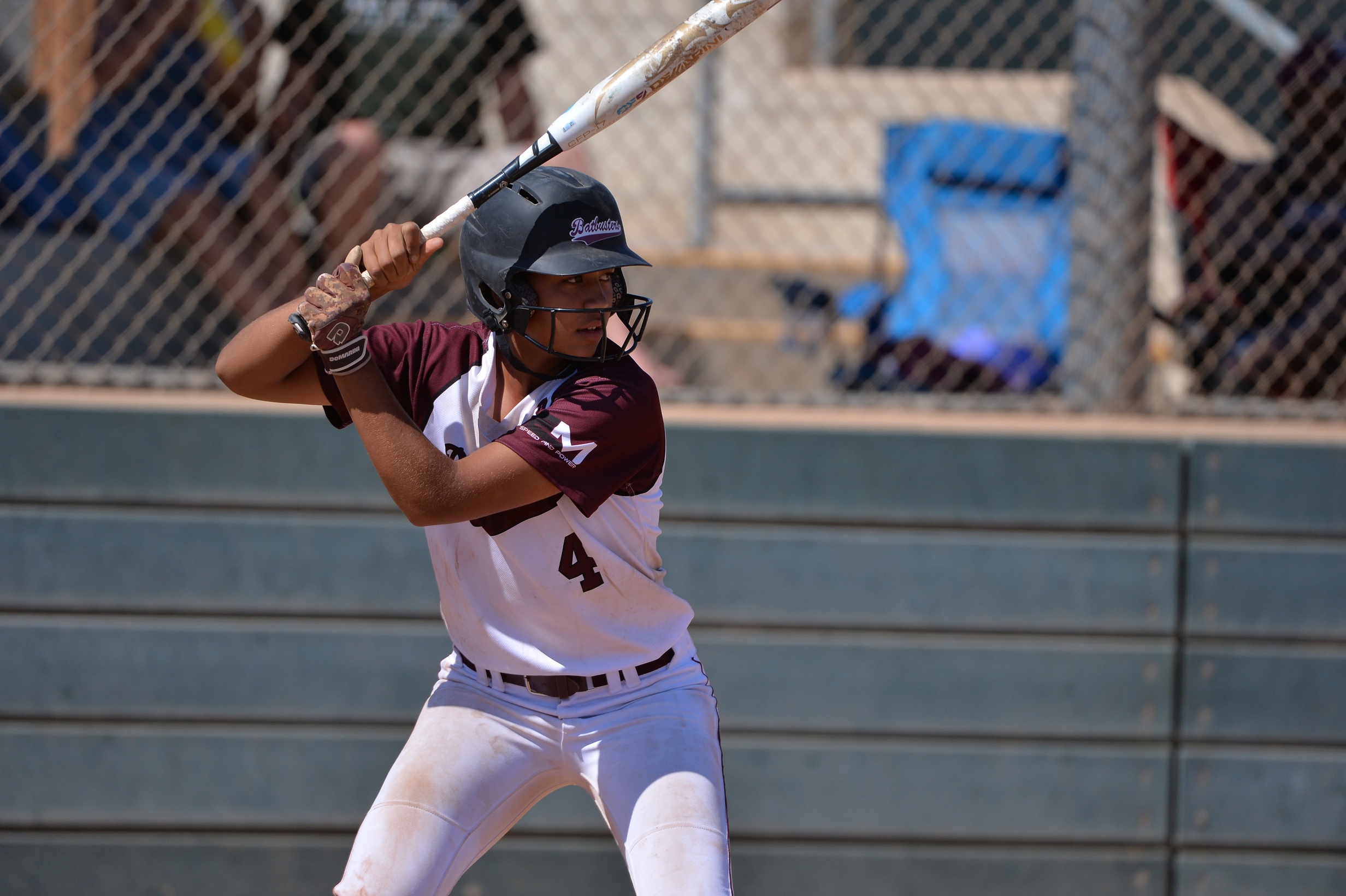 For her St. Anthony High School last season, Jennings hit a whopping .521 with a .553 on-base percentage, 37 hits, 23 RBIs, and 27 runs. She had offers from Pac-12 schools like UCLA, but a fall camp at Oklahoma two years ago caused her to fall in love with the Big 12 power and in September 2016 she called Patty Gasso and said she wanted to play for the reigning national champs.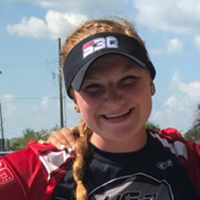 5 | "Chooch" Carroll, C | Atlanta Vipers - Vallery (Auburn)

Her real name is Leslie Carroll, but no one calls her that after an Italian relative said, "She's a Chooch," which means "funny, goofy, and silly." Carroll is a classic catcher who calls her own pitches -- and wins a lot of games. Three years ago, Chooch began blasting 225 feet home runs and, amazingly, at age 12 was wearing men's size 13.5 shoes. For her high school, she won every single game she called last season and hasn't lost a single game that she's called in almost five years. The team went 34-1 on the season and Caroll batted .506 with 20 runs scored, 37 hits, 26 RBIs, and seven home runs. This year, she won't be playing high school ball in order to prepare for college and recuperate after an intense summer. For her Vipers team this year, Caroll smashed 10 home runs, 62 RBIs, and finished out ASA Nationals batting .750. Auburn got in early and locked up Chooch when she committed in December 2015.

4 | Zaida Puni, 3B | OC Batbusters - Stith (Oklahoma)
The OC Batbusters organization has a long history of producing All-American talent, from Laura Berg and Jennie Finch in the past to Sydney Romero (Oklahoma) and Amanda Lorenz (Florida) more recently. It's still early for Zaida Puni, but it shouldn't be long before she's added to the list of Batbuster greats. One of the top power hitters not just in the 2020 class, but in the entire club softball scene, she was described by one coach as "having more power than anyone her age group, bar none."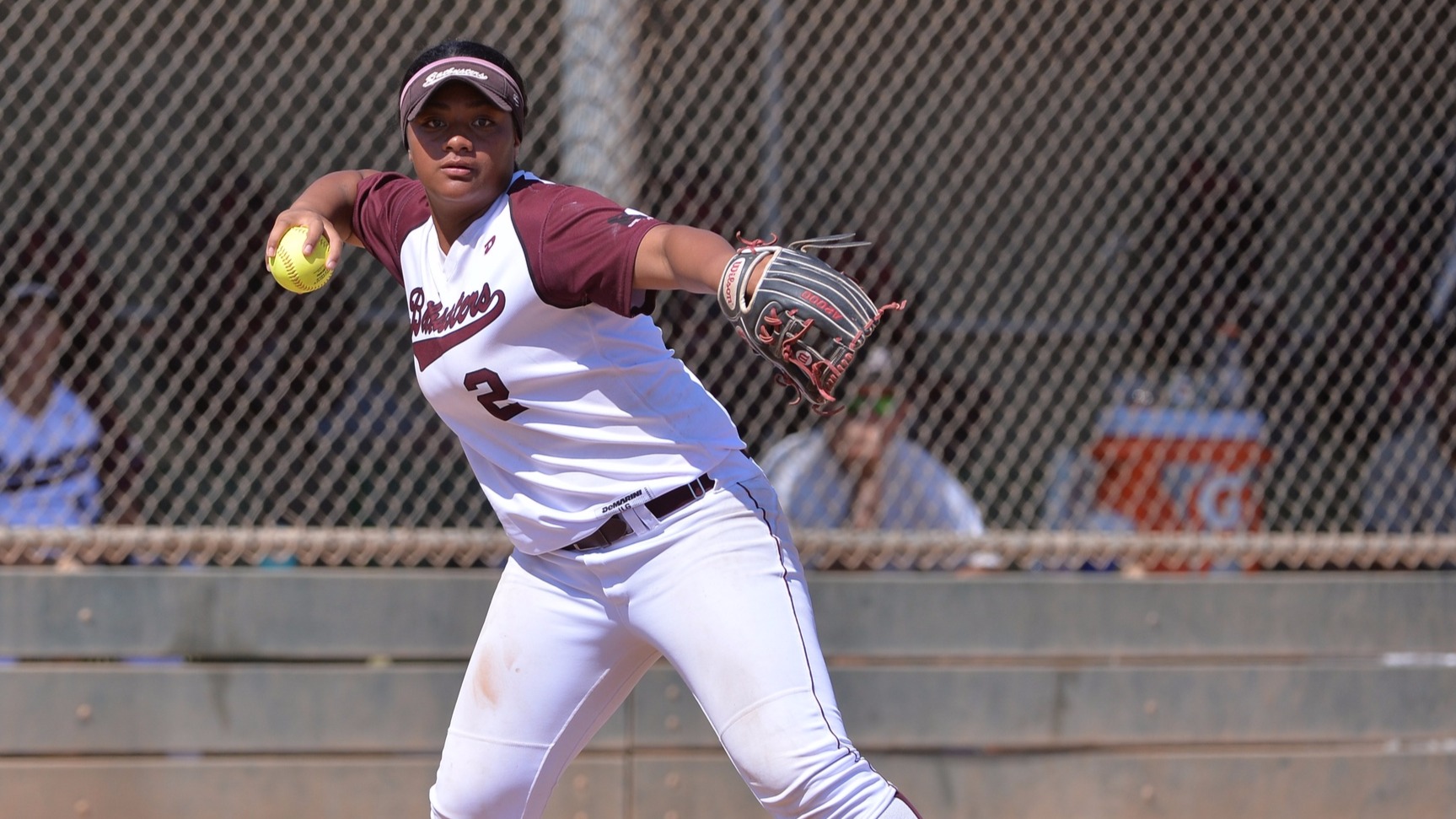 Another said of her, "She's a beast and doesn't understand yet how great she can be." That potential was on display this summer at PGF Nationals, where Mark Campbell's 14U team took second in a close final game against the Texas Dirt Divas. Zaida was a major reason the team went on a winning streak. For her St. Anthony High School team, Puni batted .429 with a .482 on-base percentage, 38 RBIs, and 39 runs. A dynamite third baseman who can make all the plays on defense, she had Pac-12, SEC, and Big 12 schools after her before she chose the reigning national champs.
3 | Avery Goelz, 1B/OF | Tampa Mustangs - TJ (Florida)
The word that many club and college coaches continually use regarding Goelz is "smooth" -- a smooth stroke, a smooth glove, and a smooth way she effortlessly looks when playing in a game. The Florida standout has benefitted by being coached by her father TJ and watching her older sister, Kinsey, a 2017 grad now at Mississippi State, play ahead ahead of her and winning a PGF 16U National Championship a few years ago. Goelz has assimilated all the lessons on and off the field to become one of the top hitting and fielding talents in the '20 class.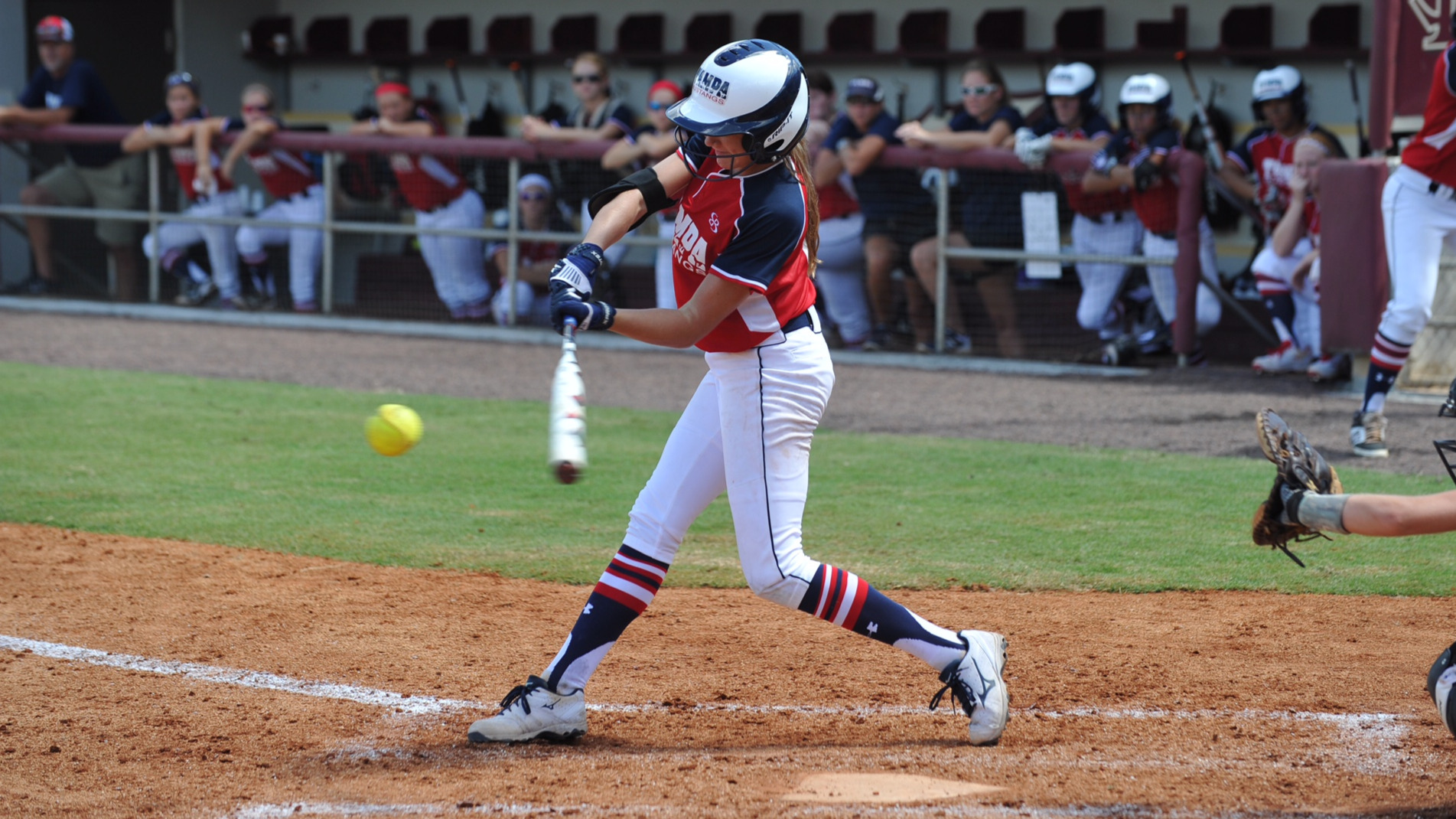 As a freshman, she was the Florida 8A offensive player of the year and earned FloSoftball, USA Today, and MaxPrep All-American honors as she hit .552 with 12 home runs, 38 RBIs, an on-base percentage of .631, and a slugging percentage of 1.137. Additionally, she was an all-star and one of the top talents at last December's first Faster2First National Showcase in Myrtle Beach, South Carolina. Her athleticism allows her to play multiple positions, most notably first base and the outfield, and her hands and footwork on defense are among the best in the country. Goelz is a multi-weapon threat on offense as she can drive the ball to the opposite field for home runs, lay down a bunt, and slap against a defense if she sees the opportunity. Against elite competition, she batted .395 at PGF with an on-base percentage of .486 and drew 11 walks. Recruited by most of the top 25 DI programs, the pure-hitting lefty decided to stay in her home state and play for the Gators.
2 | Camryn Wincher, SS | Stingers Gold (Texas)
Wincher has really elevated her game this year and has firmly solidified herself as a future franchise player for the Longhorns. Club and college coaches have raved about her progress and domination on the field both offensively and defensively over the last year. Said one coach, "We have two DI pitchers and Camryn went 8-for-9 against us with three home runs, a triple, and two doubles. We had no answer for her. This kid is the scariest batter to pitch to." The athletic Texas sophomore is a 6-0 five-tool player who plays aggressively whenever she's between the lines, and excels in every area of the game -- from crushing home runs to making diving catches to stealing the extra base. She's defensively sound and even moves her outfielders around, adjusting them to the right game situations.
Wincher covers a ton of ground at short and can go deep behind third and still gun out the runner. When at the plate, she has great bat speed to hit 250-foot home runs and the foot speed to be a leadoff hitter and beat out bunts. One coach went as far as to say, "She's the best hitter I have ever seen at this age with the things she does at the plate. For example, in a game against us in one at-bat she hits a home run, the second she hits a double opposite field, and the next at-bat she comes up left handed to drag bunt the ball down the first base line to score the winning run." As a freshman last spring Wincher transferred to Dobie (Texas) High which had 14 returning players, and at the competitive 6A level she hit .415 to earn first-team all-district and followed that up at the club level this summer with a .501 average playing for her father, Les, with whom she's been on the Stingers since she was 7 years old. Wincher also plays volleyball and basketball, but softball is her college future and it is a very bright one indeed. Top 25 programs from the SEC, ACC, Big 12, and Pac-12 were all over her but she committed to her long-time favorites -- the University of Texas -- a year ago at this time.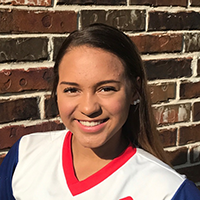 1 | Jayda Coleman, IF/OF | Texas Glory - Naudin (Oklahoma)
In our society, we love to build an athlete or team up only to then look for their weaknesses and try to knock them off the pedestal. Some fade under the intense spotlight, but Coleman, who was the No. 1 player in the first 2020 Hot 100 and has had a target on her back for the last year, has not only upped her game and become more of a complete player, but has also thrived under the pressure of being the top recruit in her class. It's not like she's a late-comer to the national recruiting scene, either: Coleman wowed everyone three years ago at the PGF Nationals when she almost single-handedly helped the DirectTV Genies, coached by her father, Cedric, win a title as she batted .625 and had a .700 on-base percentage.
Ever since then, she's been one of the top stars in her class and has been on everyone's radar as a can't-miss prospect. Coleman is the rare lefty shortstop who isn't moved to another position, and it will be interesting to see if she plays short for the powerhouse Sooners in a few years or is moved elsewhere, like the outfield, where she's also put in some time. But if anyone can play shortstop as a left-hander, Jayda has the abilities to make it work. As one coach said, "You would think that would be a disadvantage, but not with her . . . she just makes it happen." Said another, "[Coleman] makes it look so easy at the position; you won't find another left-handed shortstop that can pull it off the way she does."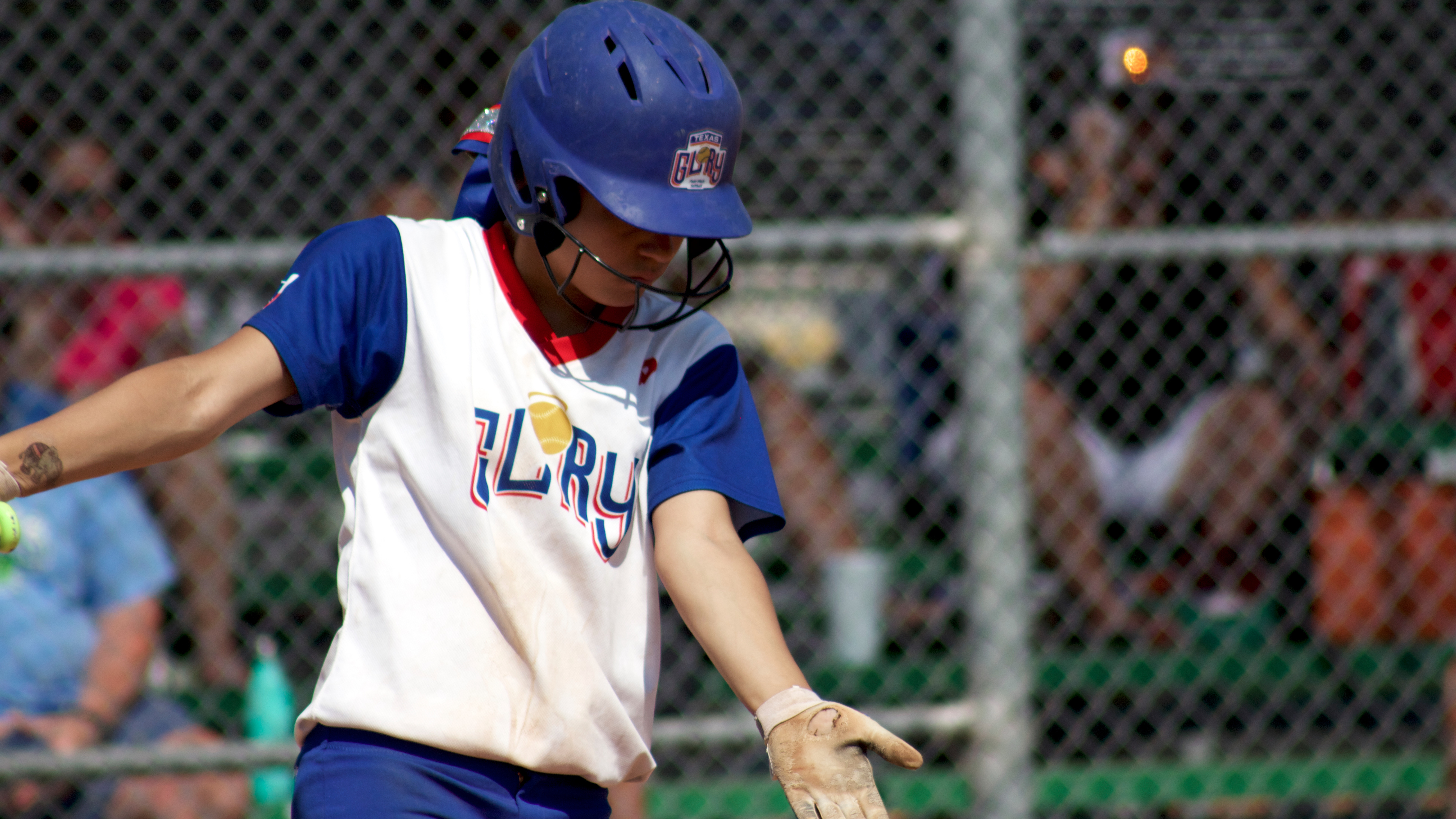 What makes Coleman an elite prospect is the fact that she has great physical tools -- fantastic speed and explosiveness with the ability to hit for power or lay down the bunt. It's not uncommon for her to get on base via the drag bunt, then steal second and third, and finally come home on a sacrifice, fielder's choice, or passed ball. But it's her passion for the game and her softball instincts and smarts that set her apart as a once-in-a-decade athlete.
The Texan will play at the 18U level this year for the Glory. Her coach, Kevin Shelton, says: "[Coleman] is as-advertised. She has one of the highest softball IQs I've ever seen, and mentally she is ahead of most and as physically gifted as any." And then there are the numbers. Even though every team plotted to stop the standout freshman, Coleman has put up huge numbers in high school and club ball over the last year. As a freshman at The Colony (Texas) High, Coleman earned first-team FloSoftball All-American honors and was the MaxPreps National Freshman of the Year after hitting .653 with 74 runs scored, 53 steals, 12 home runs, and 32 RBIs with an amazing .705 on-base percentage.
Not surprisingly, she earned every local and state honor too, including 5A all-state tournament, the district 14-5A MVP, and the Dallas Morning News Player of the Year. And then this summer, playing for Ed Naudin's 16U Glory team, Coleman once again recorded stellar numbers: a .565 batting average, 53 runs scored, 70 hits, and an impressive 39-for-42 in steals going against many of the top catchers in club ball. At PGF Nationals -- playing against the best of the best -- Coleman was second on the team with a .375 average and led the team in runs scored while posting a .474 on-base percentage. With three years of high school and club ball to be played before she ever steps foot officially on the Oklahoma campus, it will be interesting to see how good Coleman can become. One thing is for sure, however: 2017 has shown she's not only getting better over time -- she's continued to earn her spot at the top of the FloSoftball 2020 Hot 100 rankings.