Arizona Softball was one game away from returning to the Women's College World Series and looking to compete for the 2017 national title.
After a dominant regular season, the Wildcats earned the No. 2 seed in this year's NCAA Tournament. They carried that domination into the Regionals, easily advancing to the Super Regionals on their home field. Then the Cats ran into the Bears, and despite Arizona taking game one Baylor strung together late rallies to win games two and three, punching their ticket to OKC.
The loss was a crushing end to the year, but it also led to offseason introspection and eventually some changes for 2018.
Enter Taryne Mowatt, the legendary Arizona softball star and former WCWS MVP, who was recently named new pitching coach.
Mowatt is replacing Stacy Iveson, who moved into an administrative role to help Arizona's recruiting efforts. Head coach Mike Candrea was pleased with the move, shifting Iveson to an important role overseeing operations while Mowatt took over pitching duties.
"After a search, it was a foregone conclusion that Taryne Mowatt was very qualified and ready to come back and lead the pitchers," Candrea said in an announcement. "I think she'll bring great energy and passion for the program and a face that the kids we're recruiting can still relate to."
Why Is Taryne Mowatt So Important for Arizona Softball?
The importance of having Taryne Mowatt on the Arizona Softball staff cannot be understated. She is the visible link to the last WCWS title success for this proud softball program.
For Arizona, what once was a common occurrence has now eluded two cycles of Wildcats players.
Arizona has won eight national titles in their program history, second only to UCLA in college softball history. However, the Cats' last national championship was in 2007 when Mowatt was the WCWS MVP.
Since then, Arizona has not tasted title success. Arizona lost the WCWS championship to UCLA in 2010, then chief rival Arizona State won the title in 2011. Ouch.
Now, Taryne Mowatt has returned to Arizona looking to make things right again. What kind of juice can she offer this group of Wildcats who were just kids when Mowatt was dominating in the circle?
Mowatt Bringing Ole Miss Magic To Arizona
Prior to returning to Arizona this offseason, Taryne Mowatt was the pitching coach at Ole Miss.
That included helping Ole Miss pull off one of the most magical, improbable conference tournament victories in recent memory when the Rebels shut down four straight SEC opponents en route to winning the conference.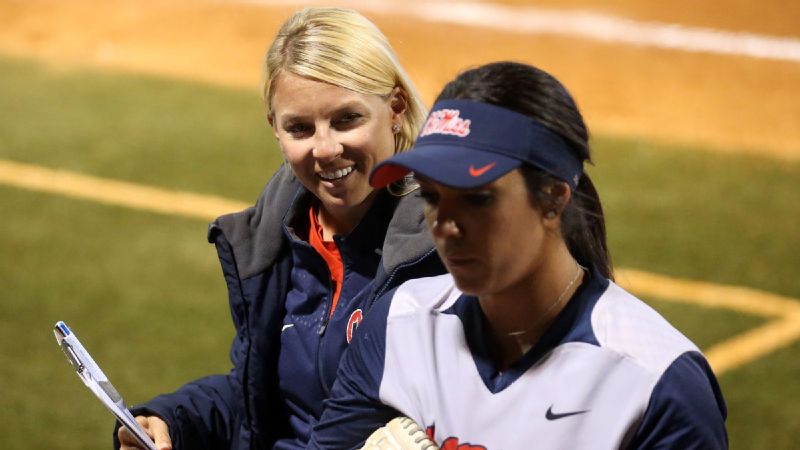 No one will forget Rebels start Kaitlin Lee pitching 28 straight innings of amazing softball to lead her team to a conference title and the NCAA Tournament. There is no doubt that she got some of that magic working with Mowatt.
"Taryne is a fierce competitor," Candrea said. "She pitched with a chip on her shoulder. She's the type of coach that will develop our pitchers to be the same competitive athlete that she was.
"She's gained great experience the last three years in the SEC facing good competition each every week, which will help her in the Pac-12. She has a great vision on what needs to be done; now it's about getting the kids to buy in to the approach that it takes to get things done. I'm thrilled to have her. She's a hard worker and has matured a lot since I had her as a player. She's got a passion for coaching."
After making the NCAA Tournament, Ole Miss made it through Regionals before losing two excruciating one-run games to UCLA in the Supers. Now, coach Mowatt is returning to the Pac-12 for more battles with UCLA, plus elite programs like Oregon and Washington.
How long will it take for Arizona to get back in the WCWS championship? Will they finally end the decade-long drought of not capturing another title under Candrea?
We'll see if Taryne Mowatt is the missing piece of the coaching staff to bring Arizona back to national prominence.