The last Pac-12 team to win the Women's College World Series was Arizona State in 2011.
Seven years later, are the Sun Devils on the brink of returning to the top of the Pac?
We know about Pac-12 powerhouses like Arizona, UCLA, and Oregon that are capable of making a deep run. But what about ASU?
In 2017, the Sun Devils finished 31-22 and 9-15 in the conference under first-year head coach Trisha Ford. That qualified ASU for the NCAA Tournament, where they won one game and lost two close games in the Oxford Regional to end their season.
Now, with one year under her belt as the head coach of Arizona State Softball, Ford is looking to make a lot of noise in the conference and nationally after building up the team during the offseason.
"I think that we have a much more balanced attack this year," Ford told FloSoftball. "We have increased our team speed, our pitching is solid and we have improved defensively. Pitching and defense are very important if we are going to make it far. I feel good about where we are right now and I think that we can make some noise this year. I'm excited to get on the field and watch this team compete."
What Did Coach Ford Learn In Year One?
Trisha Ford went from Stanford pitching coach to Fresno State head coach before taking the job at Arizona State. She says it felt good to be back in the Pac-12 conference competing against former colleagues. Now it's time to apply what she learned in the first year as a head coach in the conference to make sure the Sun Devils are competing for championships.
"There were so many things," Ford said about what she learned year one. "The relationships that I developed with the senior class were very special. We only had one year with them, but they made it special and they welcomed us with open arms.
"It is important that they give back and pay it forward for the next group of student-athletes. We have a very strong bond and I will forever be indebted to them."
Two of those seniors were team leaders Sashel Palacios and Chelsea Gonzales, who both stayed with the program as graduate assistants. Although they are no longer able to compete, they had an important role supporting Ford during the offseason program helping the team prepare for next season.
"It has been a very productive offseason," Ford said. "We added some needed players over the summer that have really elevated our competitiveness. One thing about my program is we will compete . . . every day! I think getting those juices flowing and understanding what makes your players tick is very important. It's different for each player and it is important that you have all different types. Certain situations will have one player thrive while others are not a good fit for that situation. That's how you get them to elevate their game beyond what they thought was possible. In everything they do, there is a standard."
Setting The Standard
Year one was about getting started. Now it's time to compete at the highest level. That starts with SEC power Tennessee in the very first game of the season at the Kajikawa Classic. Then, two weeks later, ASU faces two-time defending national champion Oklahoma at the Mary Nutter Collegiate Classic.
The games against Tennessee and OU will be measuring stick games. Is ASU for real this season? Do they have a chance to compete for a title? February will give us a good indication.
Ford is certainly excited to see how the growth from year one to year two plays out on the softball field. And, as a former pitcher and pitching coach, she knows success starts in the circle with seniors Breanna Macha and Dale Ryndak.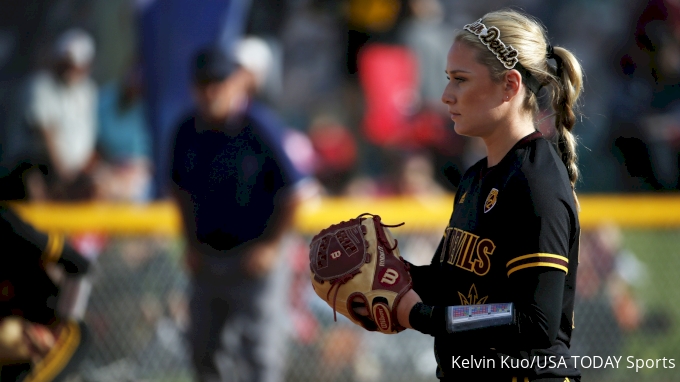 "We have two senior pitchers that had great seasons last year, but I've challenged them to do more," Ford said. "They both have left the fall season with at least one additional pitch, which I think is important as you try to go through lineups for multiple innings. We also have Giselle (Juarez) back — she is healthy and throwing the ball well. I think this is going to be a big year for her, as she is special."
On the offensive side of the ledger, the focus is on power and speed — plus solid defense and fielding to back up the pitching staff.
"Fa Leilua provides us a lot of bang in the box, Taylor Becerra is silent but consistent, and we are looking at Skylar McCarty and Marisa Stankiewicz to have a big year," Ford said about her lineup.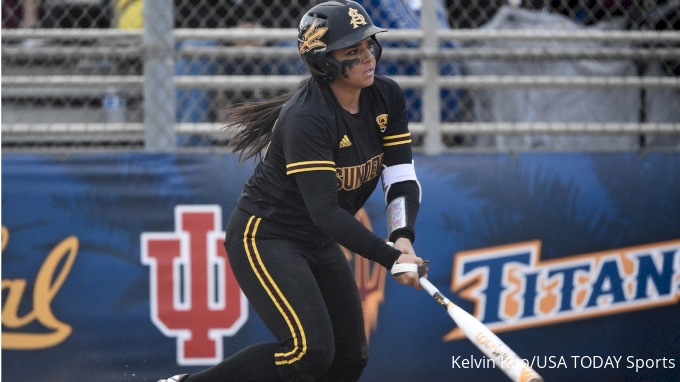 "Our transfers are all going to give us something: Kindra is a triple threat and is a great baserunner, her twin Maddi is going to hold it down behind the plate, Morgan Howe hit over .400 last year and will do some damage in our ballpark, and Jade Gortarez will provide some much-needed stabilization at shortstop. She has some of the best hands I have seen and has a great feel for the game."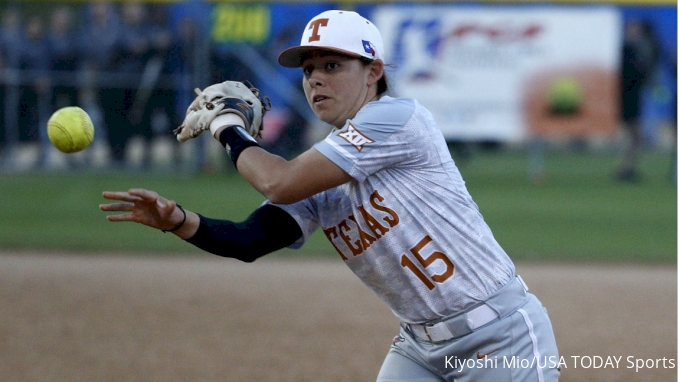 "Our freshman class — I am excited to see what they can do this year. Bella Loomis, Denae Chatman, and Danielle Gibson will get their fair shot on the field. I'm excited to see what they do with it."
We're excited to see how the season plays out, too. It's been too long since Arizona State won the WCWS in 2008 and 2011. It's also been too long since a Pac-12 school played for a national title.
The goal is clear under Trisha Ford: get ASU back into contention for that title. It's their motivation to start every week.
---
Written by James Caldwell