College softball is about to explode on FloSoftball, and the best way to kick off the season is with the Kajikawa Classic. From February 8-11, find your favorite SEC, Big Ten, and Big 12 matchups at the season-opening tournament in Tempe, AZ.
Watch the 2018 Kajikawa Classic LIVE on FloSoftball
Tennessee (2017 record: 48-12)
The Vols are primed for a strong 2018 season with a potent mix of veterans and young talent. In the circle, expect Matty Moss and Caylan Arnold to share the brunt of innings with freshman southpaw Gabby Sprang chomping at the bit. Riding the high of a marvelous junior season, Meghan Gregg is projected to have a stellar senior year. Last season, she raked in 79 RBIs and has improved in nearly every offensive category every year. Expect Gregg to lead the charge on offense with Aubrey Leach, Brooke Vines, and Jenna Holcomb as backup.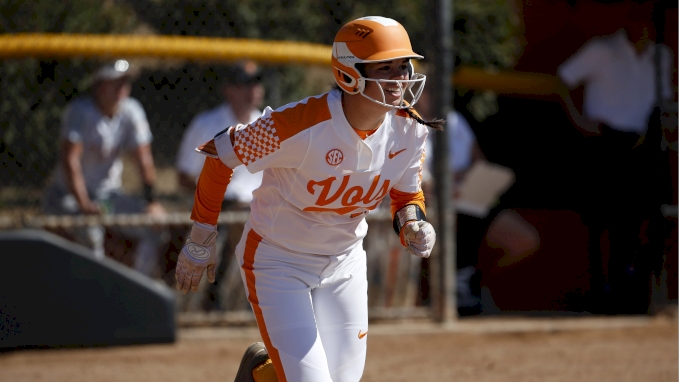 Most Likely To Hit A Dinger: Meghan Gregg
Georgia (35-23)
The Bulldogs' 2017 season was not the one they envisioned, but expect Georgia to have a much better showing this year. Adding much-needed pitching depth to the bullpen, look for Hot 100 pitchers Keara Napoli and Lauren Mathis to share innings with ace Brittany Gray. With a total of six pitchers in the bullpen, the Bulldogs will find ways to put more W's on the board. The offense will need to take the lead from Cortni Emanuel and Alyssa DiCarlo. Emanuel stole 43 bases last season while DiCarlo batted in over 60 runs.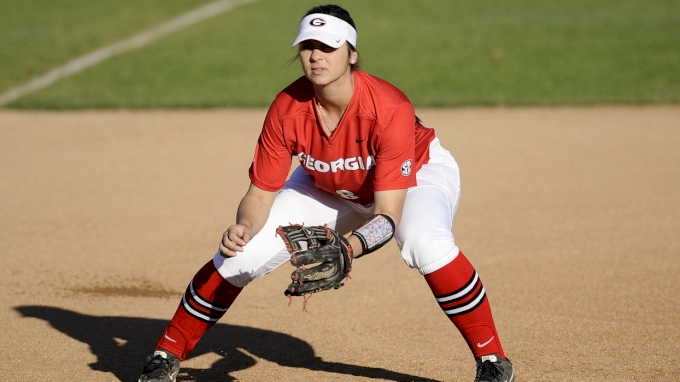 Most Likely To Steal Bases: Cortni Emanuel
Mizzou (29-28)
After the unfortunate timing of the dismissal of head coach Ehren Earleywine, will the Tigers be ready on opening day? When you look at Mizzou's roster, there's plenty to be excited about. Junior Danielle Baumgartner should inherit the ace role with freshman Lauren Rice contributing crucial innings. Last season, the Tigers' offense underachieved but this year the team should have more pop and consistency between Braxton Burnside, Amanda Sanchez, Regan Nash, and Cayla Kessinger. Newcomers to watch are Kendall Bailey and Trenity Edwards.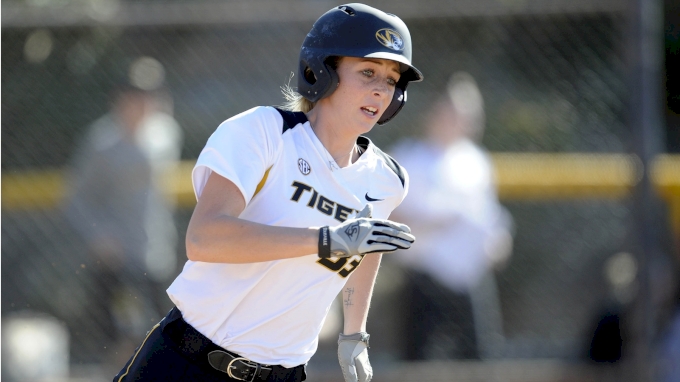 Most Likely To Be Clutch: Braxton Burnside
BYU (46-13)
One thing we know about the Cougars is they can certainly swing the bat. Last season, BYU recorded a team batting average of .324 with 354 runs scored. The heart of the Cougars' offense returns: Libby Sugg was ruthless last season with 13 jacks and 56 RBIs. Pitching will be the deciding factor when it comes to winning for BYU. After losing their ace McKenna Bull, the Cougars will need their bullpen to pull together this season. Freshman Autumn Moffat showed lots of promise over the summer — will her success transfer over to Kajikawa?
Most Likely To Hit A Dinger: Libby Sugg
Oklahoma State (38-25)
The Cowgirls have improved every year under the guidance of Kenny Gajewski and this season should be no different. Vanessa Shippy is a stud and will look to Taylor Lynch and Rylee Bayless for support on offense. Hoping to improve numbers in the circle, Gajewski went hard after pitching, picking up transfers Emmie Robertson, Samantha Clakley, and Kendal Judge. The added pitching should help move the needle for the Cowgirls.
Most Likely To Be Intentionally Walked: Vanessa Shippy
---
Thursday, February 8 (All times are MT)
| Time | Field | Matchup |
| --- | --- | --- |
| 11:30 AM | TSC Field 4 | Georgia vs SDSU |
| 3:00 PM | TSC Field 4 | Boise State vs Tennessee |
| 4:45 PM | TSC Field 3 | SJSU vs South Dakota |
| 7:15 PM | TSC Field 2 | Mizzou vs SJSU |
| 7:15 PM | TSC Field 4 | Western Michigan vs BYU |
Friday, February 9 (All times are MT)
| Time | Field | Matchup |
| --- | --- | --- |
| 9:00 AM | TSC Field 3 | Notre Dame vs Seattle |
| 9:15 AM | TSC Field 4 | Indiana vs Boise State |
| 11:30 AM | TSC Field 3 | Mizzou vs UTEP |
| 11:45 AM | TSC Field 2 | Western Michigan vs Tennessee |
| 11:45 AM | TSC Field 4 | New Mexico vs St. Mary's |
| 2:15 PM | TSC Field 2 | BYU vs Nebraska |
| 2:15 PM | TSC Field 4 | Tennessee vs SJSU |
| 5:00 PM | TSC Field 3 | UC Davis vs South Dakota |
| 5:15 PM | TSC Field 2 | Western Michigan vs SDSU |
| 5:15 PM | TSC Field 4 | Notre Dame vs St. Mary's |
| 7:30 PM | TSC Field 1 | SJSU vs Purdue |
| 7:30 PM | TSC Field 3 | Northwestern vs SDSU |
| 7:45 PM | TSC Field 2 | CSUN vs Mizzou |
| 7:45 PM | TSC Field 4 | BYU vs Georgia |
Saturday, February 10 (All times are MT)
| Time | Field | Matchup |
| --- | --- | --- |
| 9:00 AM | TSC Field 4 | St. Mary's vs Boise State |
| 9:15 AM | TSC Field 3 | Tennessee vs UC Davis |
| 11:30 AM | TSC Field 2 | UTEP vs St. Mary's |
| 11:30 AM | TSC Field 4 | Notre Dame vs South Dakota |
| 11:45 AM | TSC Field 3 | Boise State vs Northwestern |
| 2:00 PM | TSC Field 2 | Nebraska vs SDSU |
| 2:00 PM | TSC Field 4 | Northwestern vs Indiana |
| 2:15 PM | TSC Field 1 | Western Michigan vs Purdue |
| 5:00 PM | TSC Field 2 | Oklahoma St. vs Mizzou |
| 5:15 PM | TSC Field 1 | CSUN vs Seattle |
| 5:15 PM | TSC Field 3 | South Dakota vs Purdue |
| 7:30 PM | TSC Field 2 | Oklahoma St. vs New Mexico |
| 7:30 PM | TSC Field 4 | Seattle vs Western Michigan |
| 7:45 PM | TSC Field 3 | SJSU vs Indiana |
Sunday, February 11 (All times are MT)
| Time | Field | Matchup |
| --- | --- | --- |
| 9:00 AM | TSC Field 1 | Western Michigan vs Oklahoma St. |
| 9:00 AM | TSC Field 2 | CSUN vs Nebraska |
| 9:00 AM | TSC Field 3 | Purdue vs Fresno |
| 9:00 AM | TSC Field 4 | Northwestern vs South Dakota |
| 11:30 AM | TSC Field 1 | Notre Dame vs Fresno |
| 11:30 AM | TSC Field 2 | Seattle vs Nebraska |
| 11:30 AM | TSC Field 4 | UC Davis vs UTEP |
| 2:00 PM | TSC Field 1 | SDSU vs UC Davis |
| 2:00 PM | TSC Field 4 | SJSU vs UTEP |