It's the time of year every college softball fan eagerly looks forward to— opening weekend. Although Mother Nature tried to spoil some of the fun, the road to Oklahoma City began in earnest this past weekend, and we've got the highlights to prove it.
Here were the moments that got the 2018 NCAA softball season off to a running start:
1. Texas A&M caps comeback with walk-off win in season opener
Texas A&M kicked off its pursuit of another World Series berth in 2018 with a thrilling 5-4 home win over Houston on Friday.
The fifth-ranked Aggies trailed 4-0 in the fourth after the visiting Cougars' Mariah Garcia launched a solo shot off A&M's Samantha Show, but overcoming that deficit would make victory that much sweeter.
Texas A&M whittled away at Houston's lead by getting on the board in the fifth before tying it up in the sixth with a clutch two-out double from sophomore Sarah Hudek. That set things up for the fireworks that would come in the bottom half of the next frame.
With runners on second and third and no outs, senior slugger Tori Vidales delivered. Her liner to left-center in the seventh off Tryston Melancon scored Keeli Milligan and the party was on in College Station.
Here's the @torvilleslugger walkoff! #12thMan pic.twitter.com/56LzRR3CA6

— Texas A&M Softball (@AggieSoftball) February 9, 2018
The Aggies picked up three more wins (two vs. Boston College, one vs. Texas Tech) to cap off a perfect weekend in their hometown Aggie Classic. A scheduled rematch against Houston was unfortunately canceled due to inclement weather.
2. Washington's Heather Tarr sets school record with 533rd win
The sixth-ranked Huskies utterly dominated their competition over the three days at the Peterson Hotels Invitational in Peoria, Illinois, outscoring their opponents by a combined 70-3.
The real story, however, was head coach Heather Tarr making history in the opener by setting the program's all-time win record of 533 in the Huskies 15-3 victory against St. Louis on Friday.
The UW legend has eclipsed 30 wins in every season of her career, and she led the program to a national title in 2009.
5⃣3⃣3⃣

Head coach Heather Tarr becomes @UWSoftball's all-time wins leader with today's season-opening victory. #GoHuskies pic.twitter.com/seuVZUVcsl

— Washington Athletics (@UWAthletics) February 9, 2018
Under Tarr's tutelage, the Dawgs will have a great shot to make their sixth College World Series under her watch in 2018.
3. Mississippi State's Holly Ward throws second perfect game in school history
It had been over 20 years since Mississippi State recorded a perfect game, but senior Holly Ward changed that on Friday against visiting Mississippi Valley State by delivering five clean frames in the Bulldogs' 10-0 season-opening rout.
Ward took the circle with a comfortable 6-0 lead in the first, and she proceeded to punch out 11 of the 15 batters she faced on the day. The 11 Ks were a career high for Ward.
She's perfect 😍

Congrats to @hollyward14 on tossing a perfect game in today's @HailStateSB season opener!#HailState 🐶 pic.twitter.com/EGLFSJHsG6

— HailState 🐶 (@HailState) February 9, 2018
Ward was nasty all afternoon in Starkville, MS, and here were some of the highlights from her history-making gem:
It might have been opening day, but @hollyward14 was in midseason form 🔥💪

No games this afternoon means we can relive perfection all Saturday long! 😍#HailState🐶 pic.twitter.com/yQFtGLpt6k

— MSU Softball (@HailStateSB) February 10, 2018
4. Oklahoma State grabs upset of the weekend over No. 12 Arizona
The Cowgirls couldn't plate a run in their season-opening loss to Oregon State in the Kajikawa Classic in Tempe, AZ, on Friday, but they made up for it against No. 12 Arizona in their next game later that day to record the upset of the weekend. Junior Madi Sue Montgomery cranked two homers against the Wildcats and senior transfer Emmie Robertson picked up the win in her team debut as OSU beat Arizona 9-4.
Final score from Tempe. #OKState gets its first win of the season in style by knocking off No. 7 Arizona in the desert! pic.twitter.com/tgO1Ps5Bjr

— Cowgirl Softball (@CowgirlSB) February 10, 2018
The win was plenty exciting enough, but senior infielder Vanessa Shippy added a bit more reason to celebrate by breaking the school record for walks with her 123rd free pass.
B4 | Folks, she's done it. Vanessa Shippy is Oklahoma State's new career walks queen!! 👑 #okstate pic.twitter.com/6UkEW9pVE3

— Cowgirl Softball (@CowgirlSB) February 10, 2018
The Cowgirls carried over the momentum of their big win through the rest of the weekend, as they left Tempe with a 4-1 record.
5. Dem' web gems
Look, homers are great and strikeouts are nice, but what's a weekend highlight piece without a few nice grabs? That's rhetorical, of course. Here were some of the best moments in the field:
The Scarlet Knights with the double play over at the Titan Classic! @RUSoftball pic.twitter.com/XcgQGjmlEh

— FloSoftball (@FloSoftball) February 9, 2018
A look at the incredible diving catch that'll take us to extra innings!

GCU 4, WSU 4 pic.twitter.com/PTDTBlFmcC

— GCU Softball (@GCU_Softball) February 11, 2018
Here's a look at that catch made by Jenkins. A fantastic snag by the sophomore. pic.twitter.com/z4t3ReA6ZH

— Indiana Softball (@IndianaSB) February 11, 2018
Julia Noskin, twisting and turning and MAKING THE CATCH! #Pac12SB pic.twitter.com/lH0CpuoeFa

— Utah Softball (@Utah_Softball) February 10, 2018
6. OK, now let's check out some dingers
That was one hell of a bomb😳

Alyssa DiCarlo came out to play. @UGASoftball pic.twitter.com/TOolsdy4GP

— FloSoftball (@FloSoftball) February 8, 2018
Teach us your ways, Meghan Gregg🙌 @Vol_Softball pic.twitter.com/0zd6rHI4i4

— FloSoftball (@FloSoftball) February 8, 2018
🚨GRAND SLAM🚨

Halle Harger definitely ate her Wheaties this morning! @BroncoSportsSB pic.twitter.com/Kj5v5xTaHd

— FloSoftball (@FloSoftball) February 9, 2018
Pretty sure Alison Seng hit that ball into another dimension. @BroncoSportsSB pic.twitter.com/nf4GVqg3D0

— FloSoftball (@FloSoftball) February 10, 2018
7. The top 10 squads flat-out dominated
The top teams in our FloSoftball preseason NCAA rankings finished opening weekend without a single blemish, as the top 10 teams combined to go 47-0. Here's a look at how each team fared:
1. Oklahoma: 5-0
2. Florida: 5-0
3. Oregon: 6-0
4. UCLA: 6-0
5. Texas A&M: 4-0
6. Washington: 5-0
7. LSU: 4-0
8. Florida State: 4-0
9. Tennessee: 6-0
10. Alabama: 3-0
Of course, there were a lot of blowouts thrown in there as the best of the best faced some weaker opponents to bust the rust, but the competition will soon ramp up. Mary Nutter begins next weekend — LIVE on Flo — and seven of those 10 teams above will be there. We can't wait.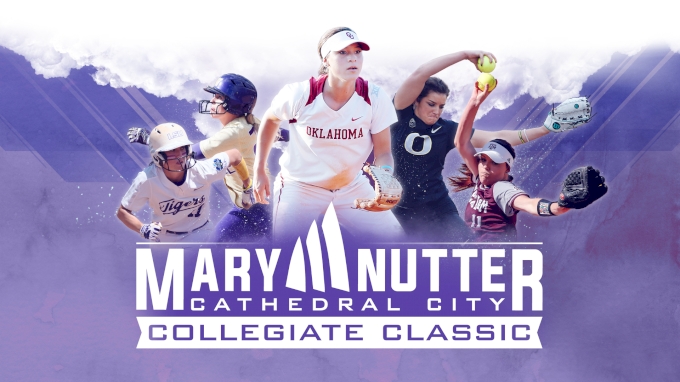 ---
By Lincoln Shyrack