2018 Hometown Heroes presented by Rocket Mortgage by Quicken Loans
FloSports Announces 2nd Annual Hometown Heroes Program To Award $25,000
FloSports Announces 2nd Annual Hometown Heroes Program To Award $25,000
FloSports Hometown Heroes nominations are open today through June 30 to identify the most influential coaches in the softball community and beyond.
Apr 23, 2018
by Chez Sievers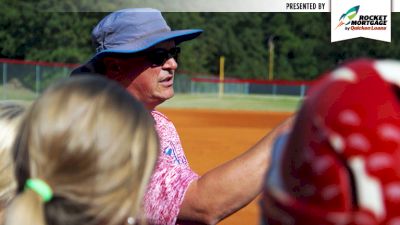 Nominations are open today through June 30 to identify the most influential coaches in the softball community and beyond.
---
FloSports, the innovator in live sports and original content, today announced the launch of the 2018 Hometown Heroes program, an award that recognizes the finest coaches across the country who have made an impact in their communities by changing high school-age athletes' lives for the better.
Kicking off the second year of the Hometown Heroes program, FloSports will again join forces with Quicken Loans, America's largest mortgage lender, to award one deserving coach with a $25,000 prize. The nationwide search will spotlight influential coaches who provide the fundamental groundwork for their athletes to excel, including building strong communities and demonstrating the importance of teamwork, goal-setting, and work ethic.
The nomination process begins now and will end on June 30. All nominations must be entered through FloSports. The criteria that each nominee must meet include:
Be a coach of high school-age athletes
Have a strong presence in their community
Continue to enrich their athletes' lives all around
Have received praise from other coaches and peers
Once all nominations are received, FloSports will select five finalists to move forward to the final round of voting. All five finalists will be featured in a video series that will focus on the impact each coach has on their team and in their community. The video series will be published across FloSports' network of more than 20 dedicated sports sites. From the five finalists, FloSports users will vote to ultimately select one grand prize winner.
"There are so many great coaches across the country that deserve to be recognized for their hard work and dedication," said Mark Floreani, COO of FloSports. "This program allows us to show our appreciation to the ones who have gone above and beyond their job description by laying the groundwork for their athletes to succeed at the next level and in life. Last year, we heard amazing stories from some truly remarkable coaches around the country, and we are excited to see what 2018 will bring."
Last year, Paul Tetreault, a track and cross country coach from North Kingstown High School in Rhode Island, won the grand prize. He was chosen from more than 1,000 nominations from around the country.
To nominate an influential coach, please go HERE by June 30.