Class Of 2022: You're On The Clock
Class Of 2022: You're On The Clock
The Hot 100 rankings for the class of 2022 are coming to FloSoftball in May with the help of AthPro360.
Apr 26, 2018
by Chez Sievers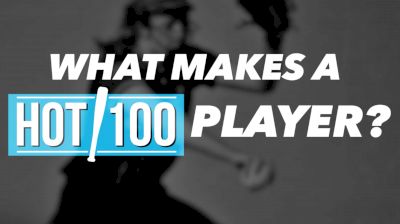 The Hot 100 rankings for the class of 2022 are coming to FloSoftball in May. If you watched the 12U PGF Championship or World Fastpitch Championship, you know that the 2022 class is stacked with ballers from across the country.
Last season, the Diamond Sports Hotshots dominated the 12U division with southpaw Savannah Geurin (Oklahoma commit) in the circle and Maci Bergeron (LSU commit) behind the plate.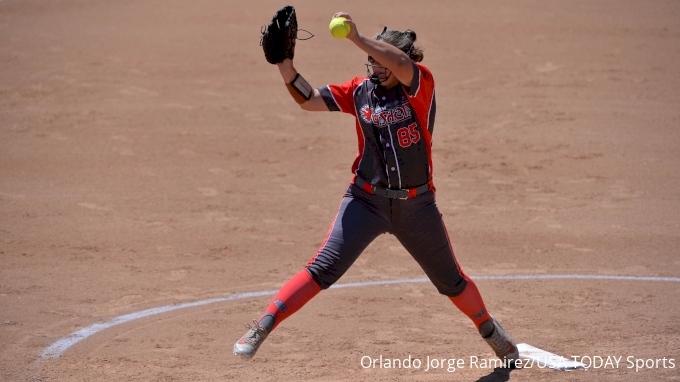 Georgia Impact was not far behind in talent with Emma Langston (Georgia commit), Jaydyn Goodwin (Georgia commit), and more. The Beverly Bandits are another club that's loaded with studs, led by Auburn commit Taylor Pannell and Syracuse commit Sydney Doloszycki.
[polldaddy]=9989756
Over the next several weeks, FloSoftball will be researching and accepting nominations for the 2022 Hot 100 rankings.
We've partnered with AthPro360 which measures thousands of athletes at every level and is now gathering data on the top club organizations around the country. AthPro360's objective performance data will weigh heavily in the Hot 100 rankings.
One new addition to our class rankings that we're excited to release are the position-specific rankings. We've traditionally ranked the top 100 athletes in their respective class. Following the release of the Hot 100, we are going to rank the top 25 players by position: outfield, middle infield, corners, catchers, and pitchers.
We're just beginning the process of gathering information on players from AthPro360, club, and college coaches all over the country, but if you'd like to nominate your favorite sophomore, please submit your nominations HERE.
If you're having trouble using the Hot 100 form, email chez.sievers@flosports.tv player info, supporting info such as stats, honors, accomplishments, recruiting info (commits, offers, visits, camps, etc.), and anything else to bolster the player's case.
The deadline for submitting player recommendations is Thursday, May 17, at 6 PM EST.
Monday, May 21 — 2022 Hot 100 Players Nos. 100-91
Tuesday, May 22 — 2022 Hot 100 Players Nos. 90-81
Wednesday, May 23 — 2022 Hot 100 Players Nos. 80-71
Thursday, May 24 — 2022 Hot 100 Players Nos. 70-61
Friday, May 25 — 2022 Hot 100 Players Nos. 60-51
---
Monday, May 28 — 2022 Hot 100 Players Nos. 50-41
Tuesday, May 29 — 2022 Hot 100 Players Nos. 40-31
Wednesday, May 30 — 2022 Hot 100 Players Nos. 30-21
Thursday, May 31 — 2022 Hot 100 Players Nos. 20-11
Friday, June 1 — 2022 Hot 100 Players Nos. 10-1
---
Monday, June 4 — Top 25 Outfielders
Tuesday, June 5 — Top 25 Middle Infielders
Wednesday, June 6 — Top 25 Corners
Thursday, June 7 — Top 25 Catchers
Friday, June 8 — Top 25 Pitchers
---
Monday, June 11 — 2022 Hot 100 Breakdown