Create a free account to unlock this article!
Get Started
Already a subscriber? Log In
Savannah Geurin knew she wanted to play for Oklahoma since she was 8 years old. She and her family would head out from their home in Texas to Marita Hynes Field in Norman, OK, any chance they had to watch the Sooners put on a show.
Around 11 years old, Geurin started attending OU softball camps, but it wasn't until a Sooners game against Texas in 2013 when she finally met one of the greatest pitchers to ever wear Oklahoma across her chest, Keilani Ricketts. From that moment on, there was no doubt in Geurin's mind that Ricketts was her role model.
After Geurin verbally committed to OU in the fall, we're not shy to say that this 2022 Hot 100 player could possibly be the next Ricketts for the Sooners.
---
Savannah Geurin
Grad Year: 2022
Position: P
Club Team: Diamond Sports Hotshots Gold
Committed: Oklahoma
What team are you on?
Diamond Sports Hotshots.
How are you liking it so far?
I love it. The coaching staff has a nice blend, so you have one coach who is really stern while the other is soft. All of us have been playing together for about four years now.
How would you describe your family?
Never a dull moment in our lives. Wouldn't have it any other way, though.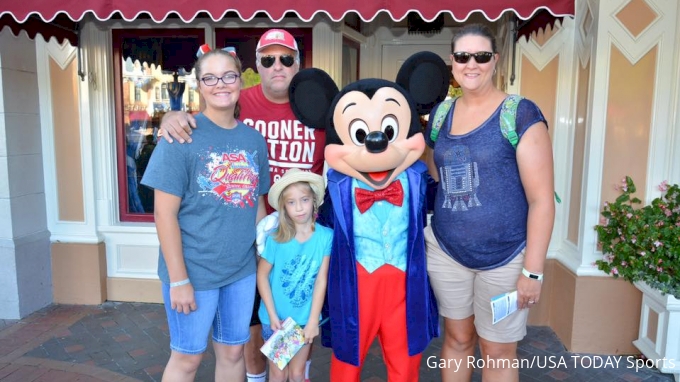 Do you have a pretty close relationship with your mom?
I sure do. She's actually my pitching coach and was actually an assistant coach at the University of Tulsa at one point.
What is it like having your mom as your pitching coach?
I'm a very stubborn person, so I've gotten some information through.
Other than your family, who is your biggest role model?
Keilani Ricketts. She played at Oklahoma, and to me, she's one of the greatest pitchers I've ever seen play the game.
With you being committed to OU, what was your recruiting experience like?
It was so exciting. I was pretty young when they first came out to see me and I didn't think they were going to want me. It wasn't until the eighth grade when they started to push for me.
Any superstitions on the field?
I cannot step on the chalk line and I can't pack up before the game is over.
Have you had any setbacks that kept you from playing?
My back injury over the summer was pretty tough. When pitching, I kept landing wrong which ended up straining my back quite a bit. I could still pitch, but it took the whole fall to go through physical therapy to able to pitch at 100 percent.
How do you get pumped before games?
I just talk to one of my coaches. I'll tell him all my worries and basically hypes me up before each game.
What is your go-to pregame snack?
Fruit snacks. All about those berries and cherries.
What is one of your favorite memories from travel ball?
Winning three national titles in one month (10U Triple Crown, 10U USFA, and 10U PGF).
What is your favorite Netflix show?
"Fuller House."
Who is your favorite character on there and why?
I can definitely relate to DJ mainly because she has so much on her plate and she has to learn how to let other people help her.
What is your favorite movie?
Either the "Blind Side" or "Forever Strong."
If you could go anywhere in the world right now, where would you go?
I really want to go to Colorado again to see the mountains.
What made you want to go to Oklahoma?
I love the coaching staff and academics. Not only that, but my family is from Oklahoma so I have some family still over there.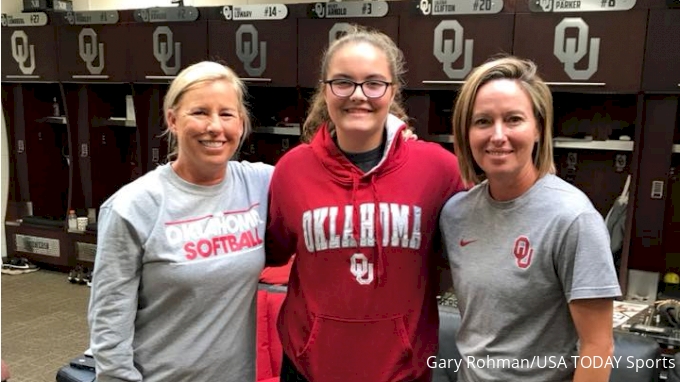 What was one thing that stood out to you about their program?
[Associate head coach Melyssa] Lombardi. She's just so positive and she knows her stuff.
Do you have an idea of what you want to study in college?
I want to study biology, so I can become a surgeon.