Concussion Baseline Tests For Youth Athletes Becomes The New Standard
Concussion Baseline Tests For Youth Athletes Becomes The New Standard
ProAct aims to provide concussion baseline testing for youth athletes starting with OC Batbusters and Premier Girl's Fastpitch.
May 16, 2018
by Chez Sievers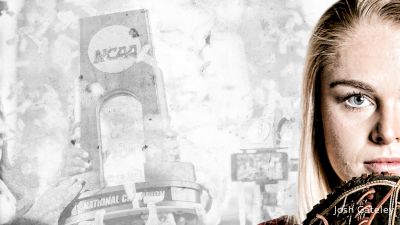 Unlock this video, live events, and more with a subscription!
Get Started
Already a subscriber? Log In
By Jodie Kiaha
---
Concussions are on the rise in our sport. After learning about Oklahoma pitcher Paige Lowary's story among others, there have been hundreds of serious head injuries and many promising careers cut short due to multiple concussions. With the advancement of the sport in barrel technology and swing efficiency, athletes are left to try to defend a high-density ball traveling at extreme speeds. Our athletes are at risk for injury to the most complex organ in our young athlete's body; the brain.
The brain drives all cognitive and motor ability in our athletes. We can't prevent concussions, but we can begin to provide baseline tests to mirror our college and professional counterparts. As the talent of young athletes accelerates at a younger age, we see many young athletes opting to wear face masks for preventative action on offense and on defense. However, there is one crucial medical component that must be administered in the event that an injury does occur.
Baseline testing is a critical component in athlete/ sports preparation. By testing your brain's ability before an injury (baseline), a doctor can use the results to help identify when it is safe to return to sport. This return can often be quicker with testing as it allows a treating physician to be more confident about making recovery decisions.
Concussion baseline testing has been mandatory at the National Team and Collegiate level and more recently made its way to some high school programs. Now, thanks to the California based company, ProAct Medical, it is available for our youth players. Not only does ProAct provide the gold standard in test administration, they are mobile and can test teams at tournament sites or your team's practice facility.
Most recently, the OC Batbusters and Premier Girls Fastpitch (PGF) have both contracted with ProAct Medical to test their players and offer them the same level of protection that is mandated for collegiate athletes.
The founders of ProAct – a Coach, a college professor, and an Athletic Trainer - have spent their entire 25+ year careers coaching, teaching and rehabilitating young athletes. This passion, combined with a recognized need to protect these athletes, spurred many conversations about concussion awareness and how to best serve active kids. Being proactive about their care became the obvious solution. By providing the 'gold standard' in Baseline Testing along with a Concussion Action Plan (CAP) for clubs, ProAct strives to provide a pathway to maximize care in case of injury.
Mike Stith, CEO of the OC Batbusters strongly believes in the importance of baseline testing stating, "Concussions have been a part of our sport for a long time now and I have seen some promising careers cut short because of it. I feel strongly that we get these kids protected."
Home to some of the most competitive softball in the nation, PGF CEO Dan Hay announced, "PGF feels this is a very important issue and we want to make sure our PGF audience remains aware of concussion protocol."
---
ProAct is a company started by a Health Care Professional and a college coach. They provide the most current and reliable concussion baseline testing for all youth contact sports. To learn more about ProAct visit them at www.proactconcussion.com.