Marissa Schuld Named 2018 FloSoftball High School Player Of The Year
Marissa Schuld Named 2018 FloSoftball High School Player Of The Year
FloSoftball named Phoenix (AZ) Pinnacle senior Marissa Schuld as the 2018 High School Player of the Year.
Jul 3, 2018
by Chez Sievers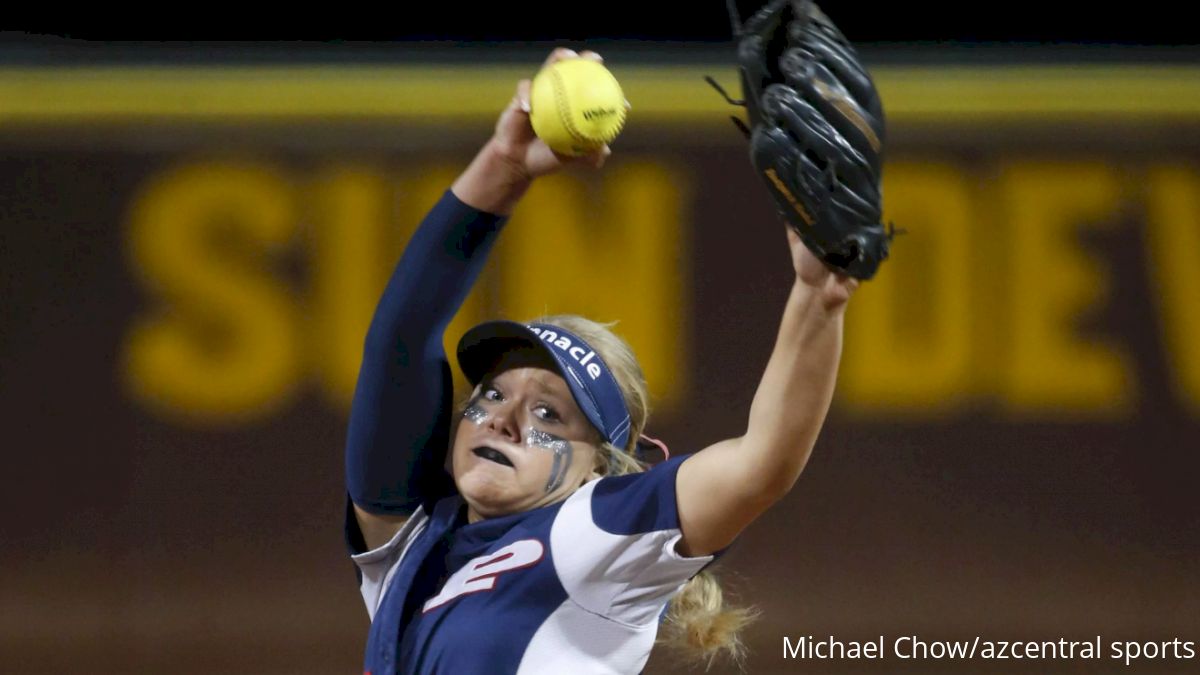 Marissa Schuld put an exclamation point on her high school career with an impressive state title-winning performance for Phoenix (AZ) Pinnacle, and it made all the difference in the senior pitcher being selected as the 2018 FloSoftball National Player of the Year.
While some other top national player of the year candidates didn't win in their last games, Schuld came up huge for Pinnacle in its 4-0 victory over two-time defending champion Chandler (AZ) Hamilton in the Arizona Class 6A state championship. She was also facing a team that was on a 26-game winning streak and was near the top of all national rankings.
Schuld was dominant, giving up just two hits and striking out 14 while going 2 for 4 at the plate with a homer as well. It should be noted that Schuld homered in the state semifinal game at Chandler (AZ) Perry as well.
It only made the night all the more memorable for Schuld and her teammates that the title game win came over a Hamilton squad that prevented her from finishing 23-0 as a junior. Despite that loss and with her prodigious hitting totals added in, Schuld still was selected as the Arizona Gatorade Player of the Year.
This season, Schuld repeated as the Gatorade state winner and is now adding her first national player of the year honor. She didn't pitch as much this season due to injury (and that injury also was one reason why Pinnacle lost six games), but with her in the circle and at full strength, the Pioneers may have been equal or superior to any other team in the nation.
As a batter during her senior season, Schuld blasted 16 homers and had 57 RBIs to go with a .574 average. In the circle, she ended 11-1 with a 0.74 ERA and had 151 strikeouts in 76 innings.
Schuld finished high school with a 3.95 GPA and was a four-year varsity standout who committed to the University of Arizona as a freshman. Her career totals included 202 hits and a .470 average in 140 games. Plus, she had 37 homers with 177 RBIs and struck out more than 600 batters with 54 pitching wins and a 1.38 career ERA.
At Arizona, Schuld could be a perfect complement in the pitching corps to Wildcats Taylor McQuillin, who also was a FloSoftball High School National Player of the Year when she was playing at Mission Viejo (CA).