2019 Tulsa Elite Invite
Why The Taylor's Are Shaping The DeMarini Aces Into National Contenders
Why The Taylor's Are Shaping The DeMarini Aces Into National Contenders
Why Ryan and Taylor Taylor are shaping the DeMarini Aces into national contenders.
Jul 9, 2018
by Chez Sievers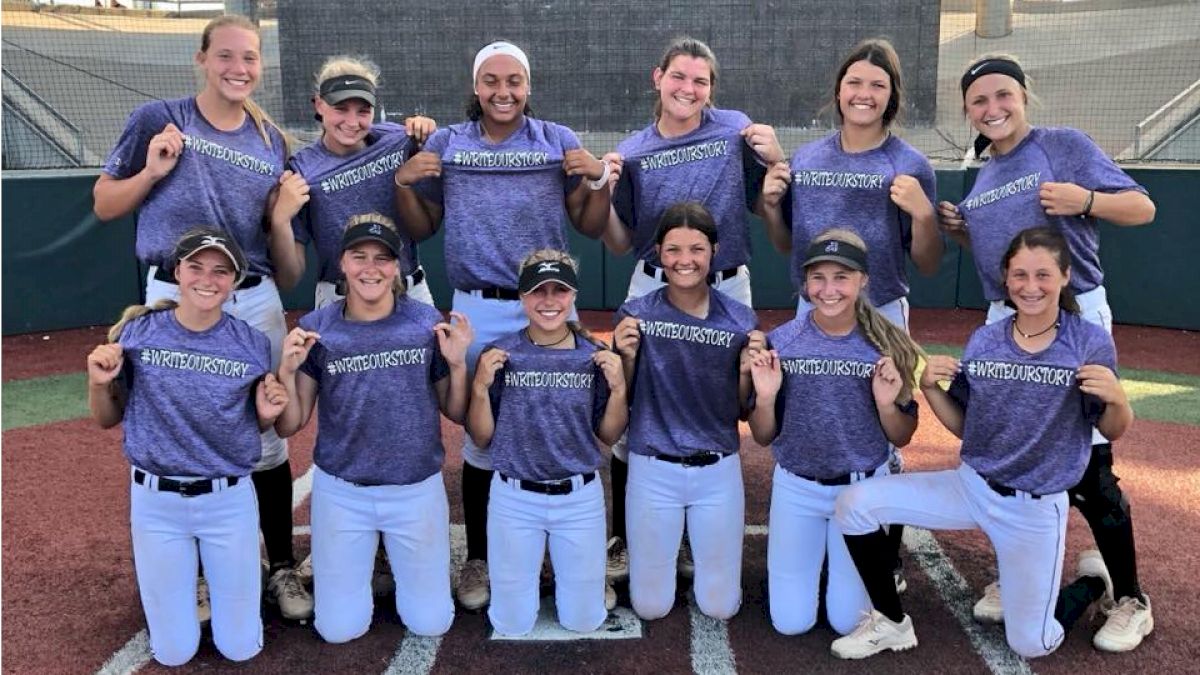 The formation of the Aces organization started in 2010. There was a need for talented kids in the Midwest to play on a national level and develop and prepare to play in college. Both coaches Ryan Taylor and Taylor Taylor were both Division I college athletes that wanted to give an opportunity for others. The first 14U Aces team was created in 2016.
They are based out of Kansas City and are not attracting top talents from Kansas, Missouri, Oklahoma, Arkansas, Nebraska, and Iowa. Some of their athletes drive 2-3 hours to practice each way.
Their goal has always been simple. Develop skills through practice, earn a college scholarship, and have an opportunity to compete day one when they step on campus.
What have been some of your successes in terms of winning or placing at events?
Last year, our 14U team finished 5th at the Independence Day tournament in Boulder, CO. As an organization, we had a top 10 finish at 18U Premier PGF Nationals, top 5 finish at USA Elite WFC, top 10 finish at IDT; as well as, many local ASA, USSSA and PGF championships.
What makes the organization unique?
Our 14U, 16U, and 18U teams all practice together. Sometimes a 13-year old is practicing with an 18-year-old committed to a Pac-12 or SEC school. This has really enhanced player development. We truly have a ONE team mindset.
What's your softball background and how did you get to the point of leading the team?
We were both Division I athletes. I wrestled ASU and Taylor played softball at South Alabama. I had a baseball background and giving back to the sport has always been important to both of us. We also have former Aces players coaching in the organization now.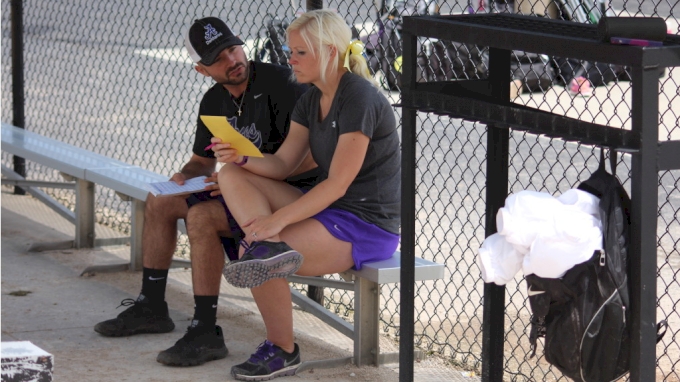 How many teams are there in the organization overall?
There are three National teams and two regional teams in Northwest Arkansas.
Has there been a key moment or defining experience in the team's history?
The 14U team finished Top 5 finish at Boulder, the hardest tournament outside of PGF. We were eliminated by the SoCal Choppers who tied for first.
What is your primary focus or goal with this team?
To compete at a national level and help young ladies achieve scholarships and be prepared on and off the field.
What do you think are the strengths of the team?
Pitching depth, team chemistry, and offensive power.
If there is one thing you would say that separates you from other club programs, what would it be?
For a national program, we are on the smaller size. This allows us to really focus on player development at practices and we take a lot of pride in that.
Anything else interesting or fun that I could use to portray your team as a top organization?
We are truly a family environment. We coach together and have two little boys (2 years old and 2 months). Our softball parents really help us out and watch our boys while we coach. Everyone is working together toward the same goal. Not many organizations can say that.
Meet the DeMarini Aces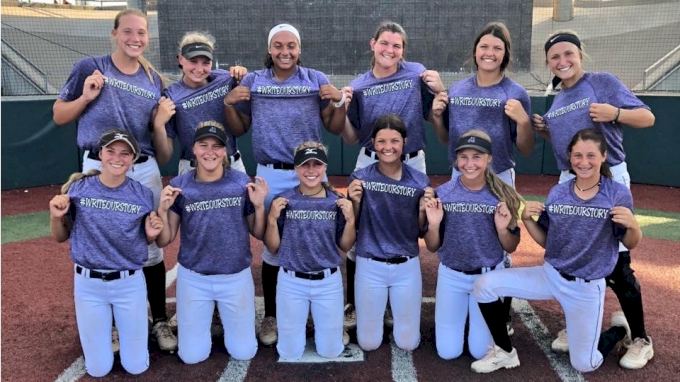 Rylee Boone, C/3B | 2022
Boone is the youngest player on the team and has the biggest heart. There is never a day when she isn't giving 100%. She has really improved this year and has stepped in and filled a role for us behind the plate
Kennedy Rucker, OF | 2021
Rucker is a lanky athlete that moves very well from the left side of the plate. Straight steel kid with a presence at the plate. She continues to grow in the outfield and has been a staple at the top of the lineup.
Lauren Camenzind, SS/3B/C | 2022
Lauren is our anchor of the middle infield, she moves very well for someone her age, and really understands how to read a ball on the infield. Offensively, she leads the team in average and is second on the team in home runs and RBIs.
Hannah Camenzind, P/1B/OF | 2022
In the heart of the order, you'll find sister Hannah leading the team in home runs and RBIs. She's a powerful lefty force at the plate and clutch with two out RBIs. In the circle, she also has a great drop ball that she continues to develop. It can be a true strikeout pitch, and she's just learning the different zones to use.
Logan Hays, OF | 2022
Hays is in her second year with the program and continues to improve. She plays right and left field with the ability to track down fly balls with her speed.
Lillie Filger, OF | 2021
Filger is the team spark plug. She has great energy and a huge smile on her face when she's on the field. She battled childhood cancer and you would never know it. Without a doubt, she's become one of the most improved athletes on the team batting over .400. She's beginning to use her speed defensively to go get the ball in the outfield and swipe bases.
Tatum Clopton, P/OF | 2021 (Oklahoma State)
Clopton is a fierce competitor. Her team thrives off her energy in the circle. Spinning the ball well allows her to attack the strike zone with swing and miss stuff. She won a Kansas State Championship as a freshman and has been just as good for the Aces in the circle. Offensively, she adds power in the middle of our lineup and top three in home runs.
Katie Brooks, 2B/P/SS | 2021 (Florida State)
Brooks is one of the most versatile players on the team. She's regularly asked to play multiple positions. A middle of the order hitter, she drives the ball with solid gap to gap power. Brooks is also an important piece to the pitching staff.
Alivya Bollen, 2B/1B | 2022
Bollen is a corner than has been asked to help out in the middle infield because of injuries and is doing a great job stepping into a new role. She's beginning to understand her power the ball is leaving the park as a result. She brings great energy and leadership on the field.
Sam Bertoncino, 3B/1B | 2021
Bertoncino is best described as a highly improved player who is very reliable on the infield and an excellent contact hitter. She rarely strikes out and is great at working the count and drawing walks.
Olivia Bruno, 1B/P | 2021
Bruno is a powerful athlete that tends to be one of the biggest kids on the field. She is also one of the fastest kids on the team. Bruno has all the tools you look for in a player. She offers depth in the circle and is an important piece to the lineup.
Emme Hall, OF | 2021
This is Hall's first year with the team and she's bringing good speed for the team in the outfield. She's got a great arm from the outfield and continues to grow and learn the system.
Ava Bredwell, C/3B/SS | 2021
Look for Bredwell to be the big presence behind the plate. The pitchers love to throw to her because she works to make them better. Offensively, Bredwell is a key piece to the lineup that packs a lot of power. She's always a leader statistically for the Aces.