PGF 2018 Nationals 12U Premier
Don't Mess With The Diamond Sports Hotshots
Don't Mess With The Diamond Sports Hotshots
Founded in 2014 by Nathan Nelson, the Diamond Sports Hotshots organization has worked tirelessly to gain more prominence on the national stage.
Jul 17, 2018
by Rhiannon Potkey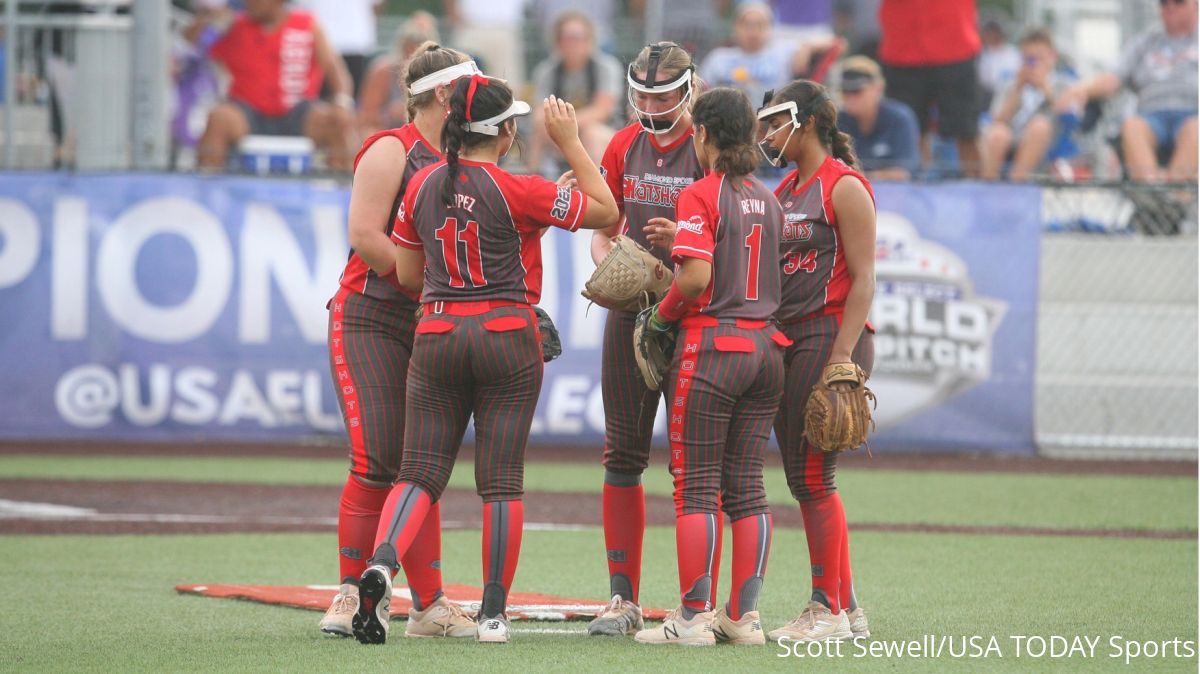 Founded in 2014 by Nathan Nelson, the Diamond Sports Hotshots organization has worked tirelessly to gain more prominence on the national stage and develop high-quality players.
This past week, six different Diamond Sports Hotshots teams traveled to compete in USA Elite's World Fastpitch Championship this past week in Kansas City, KS, and half of those squads walked away with a championship ring.
"Nathan has high expectations for the people that join the Hotshots. He is very focused on quality control, not just the right teams and talent but the right people," 14U head coach Troy Falterman said. "From a philosophical perspective—while he wants to grow the brand—he wants to grow it in the right way. We work hard to try and prepare these kids for the future, and not just to be good softball players but good people."
During the 16U championship game, Katie Cimusz only needed a single or a deep sacrifice fly. The 2021 recruit went much bigger to make a closing statement.
With the game tied 1-1 in the bottom of the seventh inning with one out, Cimusz belted a walk-off grand slam to lead the Diamond Sports Hotshots 16U Premier team to the title.
When you hit a walkoff home run ??? @DSHotshotsCa on to the 16U Finals! @usaeliteselect @FloSoftball pic.twitter.com/lYVRqlyG83

— WorldFPChampionship (@USAES_WFC) July 15, 2018
"I was ready because I love the adrenaline," said Cimusz, who hit a go-ahead two-run home run in the semifinal game. "When I'm in big situations I know I can do it, and all I had to do was see the pitch I wanted and get my hands through it to get something deep and let the run score."
Dumezich + Falterman + Jones = 3 WFC Titles
Cimusz's walk-off grand slam was a fitting cap to a successful run for the Hotshots organization at the WFC. The Texas-based Hotshots swept three divisions, capturing the 16U, 14U, and 12U titles.
The 14U Premier team had the most grueling path to the championship. After losing the opening game, the Hotshots had to climb through the loser's bracket to reach the final. They played five games in one day in 100-degree-plus heat to get back in contention. They arrived at the ballpark at 9 AM on Friday and didn't leave until 11 PM.
"It was probably the most remarkable thing I've experienced coaching," Falterman said.
"For the kids to accomplish what they did and still have enough in the tank to win two games

on Saturday

against two really good teams, is truly remarkable. I am really proud of them. I talked to them a lot about life lessons and how they could have just given up after being knocked down

Thursday

, but they kept fighting and walked away champions."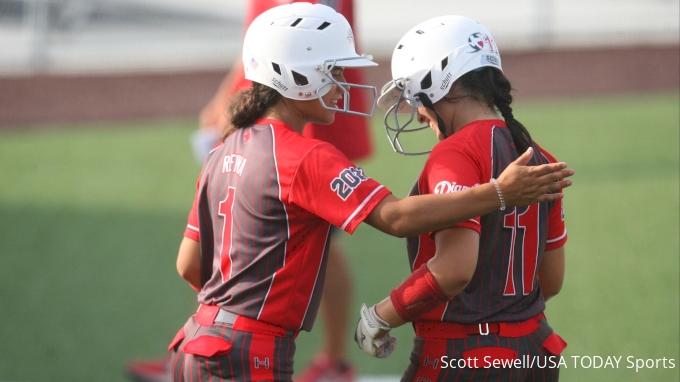 The 14U team benefitted from having four pitchers on staff: Amanda Allen, Texas Tech commit Erna Carlin, and University of Louisiana commits Sam Landry and Hallie Pappion.
Carlin threw a complete game, four-hitter in the championship game; Landry went the distance in the semifinal; Allen shut out the Indiana Magic; and Pappion was clutch in relief throughout.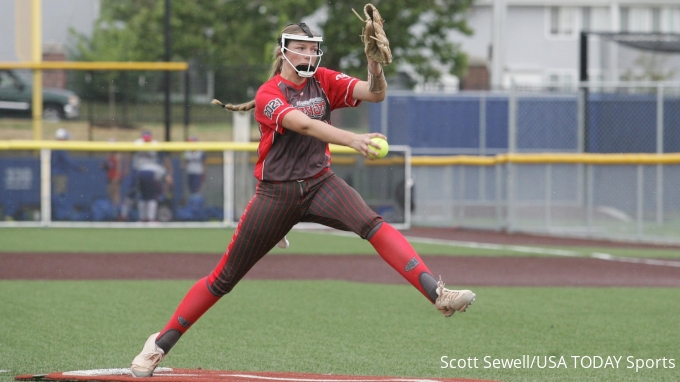 "If we had one less pitcher, we could have been in real trouble," Falterman said. "But having four was really key, and each one pitched a really big game and did a great job for us. It was really instrumental in our success for sure."
The DS Hotshots 12U Premier team combined strong pitching from Ava "Big Dinger" Brown and Sa'Mya "Little Dinger" Jones, with production from the bottom of their lineup to walk away with the championship.
I told the team that when you come to an event like this a lot of it comes down to intangibles like the camaraderie among the girls and buying into what the coaches are trying to do and understanding you are a part of a sisterhood.
12U Head Coach, Steve Jones
12U head coach Steve Jones said. "I told the girls once you buy in, your teammates and coaches will always have your back and that is when special things happen. They bought in."
Don't Mess With Texas
The state of Texas was well represented in the winner's circle at the WFC, with the Texas Glory beating the OC Batbusters in the 18U championship game.
"I would say in the last five to seven years the quality of softball in Texas has really risen to a different level," Falterman said. "I am not saying we are California yet. I still think we are working our way there. But we are certainly knocking on the door. We have a lot of really good players coming through the state and a lot of really good organizations. I think we are closing the gap with California."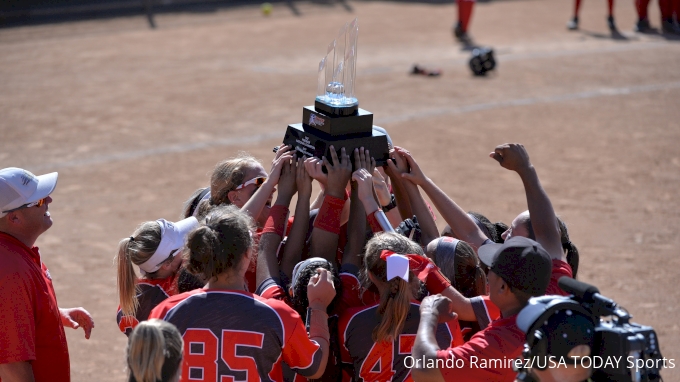 DS Hotshots 16U Premier coach Mel Dumezich agrees. The former Texas A&M All-American pitcher has seen the level of competition and depth of quality players steadily increase in the state.
"The talent level is getting there. California has ruled it for a little bit, but Texas is growing," Dumezich said. "There is a lot of young talent in the state, especially in our organization. We have two solid 12U teams. It's been really cool to see the progress."
During her team's run to the16U title at the WFC, Dumezich was pleased with the resiliency and grit displayed by her players more than any particular stats.
"What is great about the WFC is you are playing a full seven innings from the bracket games on instead of time-limit games," Dumezich said. "It's a big difference maker, and I told my kids to compete until the very last out the entire week and they did. The team chemistry is just awesome with them. They have each other's back competing out there and are having fun."
Throughout the tournament, every Hotshots team was keeping track of how the others were doing and offering support whenever possible. Bringing three trophies back to the Houston area was a point of pride for everyone in the organization.
"The last day we were watching the 14U and 12U games and going back and forth to cheer them on and telling them they can do this," Cimusz said. "Even during our games, we would peek over and see how the finals were going for 14U. It was really exciting for everyone."
The band of Diamond Sports Hotshots will make their way west to compete in the 12U-16U PGF Nationals in Irvine, CA, next week, which is streaming LIVE on FloSoftball.
Follow @rpotkey on Twitter