Create a free account to unlock this article!
Get Started
Already a subscriber? Log In
Keith Dorsett's Birmingham Thunderbolts reached the PGF 16U Platinum national title game last year and came back determined to win the PGF 16U Premier national championship this year.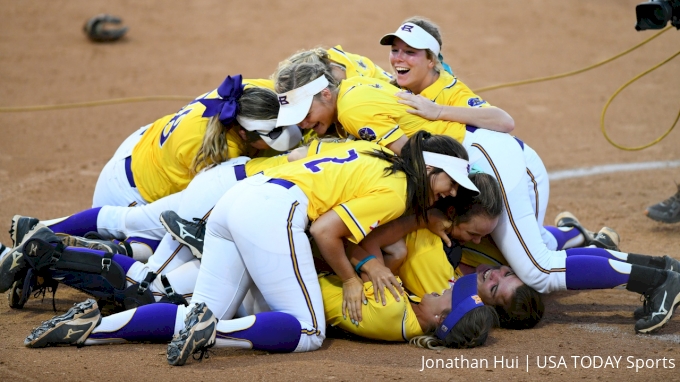 Alabama-committed southpaw Shelby Lowe made sure that goal became a reality, tossing a two-hitter with two walks, no earned runs, and seven strikeouts to lead the Bolts to a 4-1 victory over Athletics-Mercado in the PGF 16U Premier national title game on Saturday night at Deanna Manning Stadium in Irvine.
"This week we were really working towards this championship game because last year we played Platinum and we came in second, so we really worked towards this championship game," Lowe said. "We worked hard all week. It was a really tough week. The bracket games have been really tough."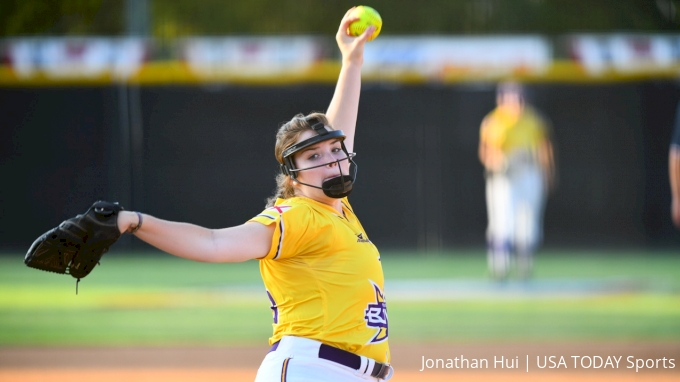 It was the fifth appearance in the PGF national title game for the Bolts' organization and the first national championship.
"It means so much to us," Lowe said. "(Bolts founder) Richard Shea has really done a lot for us and (Bolts 18U Premier coach) Rocky (Thompson) has worked us all summer and we've been working towards this."
The Bolts jumped out to an early lead with two runs in the bottom of the first to stake them a 2-0 lead. Auburn-commit Carlee McCondichie led off the inning with a double, Mississippi State-commit Brylie St. Clair walked and Mississippi State-commit Madisyn Kennedy drove both of them in with a two-out single.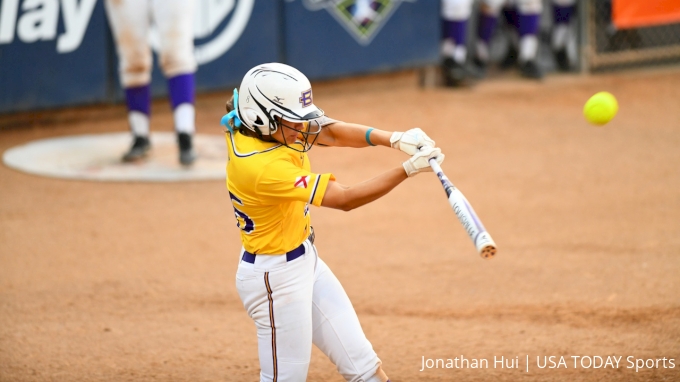 "In the first inning, going up 2-0, I think that gave us a real boost of confidence," Kennedy said. "
The Athletics got their lone run in the top of the third when Makayla Jordan led off the inning with a single. Malia Benson sacrificed her to second and Ole Miss-commit Jessica Acosta's grounder was misplayed by the shortstop, allowing Jordan to score.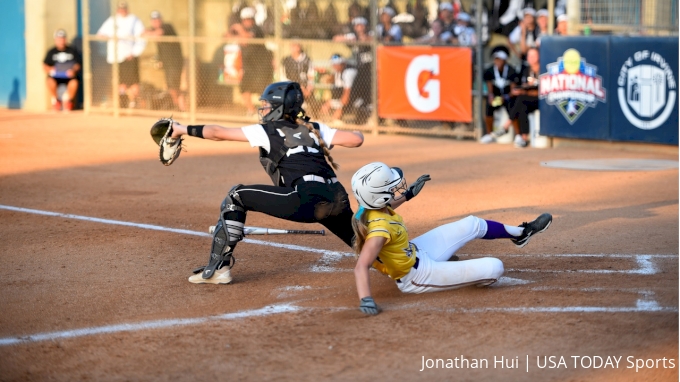 The Bolts added two more runs in the bottom of the third. St. Clair walked to lead off the bottom of the third. Liberty-commit Caroline Hudson followed with a grounder to short that the shortstop threw into right field trying to get the lead runner at second. Then the right fielder overthrew second base, allowing St. Clair to score. Kennedy, who went 3 for 3 with three RBI, added an RBI single to left field to give the Bolts a 4-1 lead.
Lowe has been the Bolts rock all summer.
"She is amazing," Kennedy said of Lowe. "She carries us and we can't thank her enough for everything she does. We've been trying for so long (to win a PGF national championship). I mean, finally it happened, but it's just amazing."
PGF NATIONAL CHAMPIONSHIPS
SATURDAY, AUG. 4, RESULTS
16U PREMIER: Birmingham Thunderbolts-Dorsett 4, Athletics-Mercado 1
14U PREMIER: Corona Angels-Tyson 9, Sorcerer-Schroll 2
16U PLATINUM: Tampa Mustangs-Walford 5, So Cal Breakers-Labs/Blue 2
14U PLATINUM: Northwest Bullets-Rice 7, OC Batbusters-Garcia 1